25 Athletes Who Need to Be on Reality Television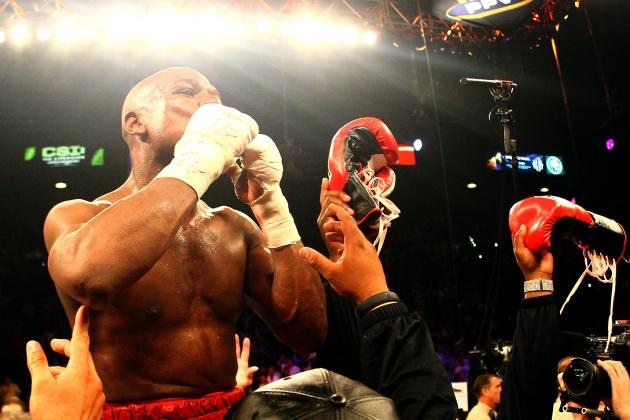 Al Bello/Getty Images

While reality shows ubiquitously feature clueless and untalented prima donnas who get rich off their ridiculous daily escapades, sports often have similar characters.
Of course athletes make money off actual physical talent, but they are often seen as egotistical and unnecessarily dramatic.
However, there are those special players who are echelons above the rest of the pack and believe that their existence has more historical significance than the birth of Jesus or the creation of peanut butter.
While some garner attention from actually being gifted in their craft, others fly above the radar because of their pompous disregard for other individuals.
With reality TV shows seemingly giving roles to uneducated ignoramuses, these unique sports stars also seem like the ideal cast.
Here is a list of the 25 athletes who need to be on reality television.
Enjoy.
Begin Slideshow

»
Arguably the most famous soccer player in the world, Beckham should naturally be on reality television just for being married to Posh Spice.
But at the same time, a matchup between Beckham and Shaq Diesel would be epic.
As ludicrous as Shaq's challenge is, considering he probably can't see the ball in order to kick it, it's not nearly as non-confrontational as Beckham's response.
Kobe's shaking his head right now.
Rivers has made himself into one of the best quarterbacks in the league statistically and has done it with fervor.
Unafraid to speak his mind and wave his hands in mockery, this quarterback has the careless attitude of a reality star and the arrogant voice of a spoiled child.
The prime ingredients for a great show.
The most notorious instigator in the NHL deserves his own fight club.
Avery has been involved in his fair share of controversy but continues to trash talk and taunt all who oppose him or all who happen to exist anywhere near him.
A show that featured Avery fighting numerous opponents would undoubtedly gain viewers.
It's just a matter of how many million.
The chattiest receiver in the league has a bucket list for charity events.
It is clear that a show for his conquests needs to be suggested.
With Johnson saying he would play professional soccer if the NFL lockout did actually occur and that if he was two inches taller he would be playing basketball, it is clear that this man believes he is God's gift.
He is perhaps the most entertaining player in the NFL off the field.
While Carson Palmer allegedly didn't bet on Johnson in this race, it's curious as to whether Chad bet on Palmer's career continuing in Cincinnati.
Now fans can see what it's like to be the other crazy white linebacker on the Packers.
This video could easily be the preview of his new reality show called True Life: I'm White and Crazy and Not Clay Mathews.
Ever wonder what it's like to play quarterback for the Bills?
We didn't either, but it would be interesting to see the smartest quarterback in the league live his life on the big screen and finally gain some much deserved fame.
The guy plays hard and graduated from Harvard, what else do you want?
We can picture him sitting in a love seat with a glass of brandi, a thick novel, a robe and his glasses tilted slightly over his nose.
Classy.
This man is in his own league.
Anyone who refers to himself in the third person probably needs a reality show where he can be watched and mocked.
Rodriguez needs to use his undeserved plethora of cash to create a show that features his ludicrous lifestyle because clearly that is what the American youth wants to watch.
There is no better way for the greatest golfer ever to rebuild his image than beginning a reality show.
Once seen as a model citizen and the perfect athlete, Tiger now faces a tarnished reputation and a loss of followers.
If he wants to stop "stripping away denial," and start over and show sports fans and golf enthusiasts what your life really involves and how you have changed (if you have).
Tiger Shore. We can hear it now.
While we know he can't rap, most of us probably envision a long and successful career in the NFL for Cam.
Unfortunately, he will be forced to start on a rebuilding team, leaving him no time to develop.
On the other hand, he and Jimmy Clausen can produce their own rap album while they run through drills in Carolina.
Most fans hate him and others see him as a villain, but nobody can deny that he is the best in the game on talent alone.
By kissing fans and stealing their fries, LeBron makes the crowd melt in his hands.
While people may deny that they ever watch the phenom or care about anything in his life, they aren't being truthful.
Everybody would watch him if he was on his own reality show, that much is certain.
A constant theme on this list seems to be redemption.
Williams basically hit reality television when he was filmed in Run Ricky Run, considering fans were able to see the reality behind his psychotic exit from football.
The simple truth was that Ricky Williams just loved marijuana.
He then came back to the NFL and was still an elite player, but his dedication had faded.
Could've been one of the best ever.
The first reality show that depicts the life of the only white running back in football who is actually gifted.
Sorry Danny Woodhead and Toby Gerhart, but you don't have the same impact as this truck.
This true grit star deserves the Madden cover, as well as a reality show that discusses his life as a vicious runner.
The epilogue will include his quest to get the Madden cover and the resulting Madden curse that ruined his season.
Just kidding.
The cockiest player in the NFL doesn't deserve his own show but should spend an episode teaching the cast of Jersey Shore how to "dougie" and do the jerk.
While he may be frustrating to watch and a thoroughly overrated football player overall, he has epic, albeit flamboyant celebrations.
It's time for the NFL to implement respect class.
I.A. or Ignoramuses Anonymous
He may have the world's fastest serve, but this tennis star is far from content with being respectful.
Part of being on reality television is being able to destroy expensive toys with ease and no regret.
Roddick has no problem doing anything controversial on the tennis court.
Especially destroying tennis rackets until he gets a warning.
Many fans are wondering why Pryor stayed for another season rather than enter the NFL.
"I like to relax."
Once you reach the pros, there won't be any relaxing, so enjoy it while you can.
If professional sports don't work for you, reality television certainly will.
At least cameras don't scare him.
This just doesn't sound like the educated and driven individual coaches want leading their offense.
In the riveting interview, Mallett seemed to get cockier with every answer.
Bill Belichick clearly disagreed, or he didn't care because he has Tom Brady to run things for a few more years.
Mallett seems like the ideal candidate for a reality show that depicts life as a pampered quarterback.
Enjoy sitting on the bench.
It's hard to imagine this cornerback memorizing any defensive schemes when he can't even remember his own kids' names.
Just for his lack of parenting skills, he undoubtedly deserves a spot on a reality show.
If nothing else fits, put Cromartie on Maury or Jerry Springer.
That episode will be nothing short of jaw-dropping.
Anyone who is willing to fake a cry this intensely for a quarterback he notoriously hates garners a spot on this list.
Owens has always been an eccentric and vocal specimen who will spill his real feelings and taunt his opponents.
Unafraid to do what he feels like in the moment, T.O. is a one-man show.
However, his time in the spotlight may be over.
Arguably the biggest bust of all time, JaMarcus Russell seems to be attempting a rap career.
Not really, but his house was foreclosed, and he clearly needs a job so why not?
A reality show may have to suffice.
Real World: NFL Busts co-hosted by JaMarcus Russell and Ryan Leaf, with today's special guest, Tim Couch.
Can't forget to record that episode.
This could not be a more perfect audition video for a reality show.
Ronaldo is clearly obsessed with himself, albeit hilarious, but he is also very good with the ladies as he has a new WAG every week.
Reality television is seemingly the same thing.
It's obvious that Leinart filmed this commercial after getting cut by the Cardinals.
Reports said he stayed with the Mannings until he got back on his feet, so to speak.
That's untrue. He actually stayed in the Houston Texans' locker room as he is now their third-string quarterback.
The former USC star is used to the flashy lifestyle and a reality show would be another walk in the park for him.
Only a matter of time.
This interview quickly loses its cool, and these guys have a nice fiery interaction.
We know Mayweather is afraid to fight Manny Pacquiao, but we are curious as to how he would perform on a reality show.
Ignoring his pompous attitude for a moment, Mayweather is very entertaining.
Clearly a talented boxer, Mayweather would get much more respect if he actually fought the best opponents in the sport.
The analysts say that this occurrence was so significant because of Phelps' good-guy image.
His apology is altruistic and real, yet something is missing.
The Olympic swimmer will soon realize that he needs to stop hiding his personality and allow the real Michael Phelps to appear.
Reality television presents the perfect opportunity for Phelps to escape his shell.
Besides, he clearly needed the marijuana in order to inhale his 12,000 calorie-a-day diet.
Don't blame him for that.
Speechless.
Clausen looks like Pauly D but with the personality of Mike "The Situation."
However, this combination of ecstatic personalities will garner plenty of views, and Clausen will gain a new throng of groupies who want to know what his life consists of every moment of the day.
In the end, he just looks the part.
While he may be straight off the boat from Italy, Gallinari is no stranger to the American media after starting his career in New York.
Clearly he is not concerned with releasing his bowels in public.
He is the type of person who needs to be given a role in reality television immediately.
Why the Knicks ever traded him is baffling.