UFC: Five Fighters Who Should Hang Up the Gloves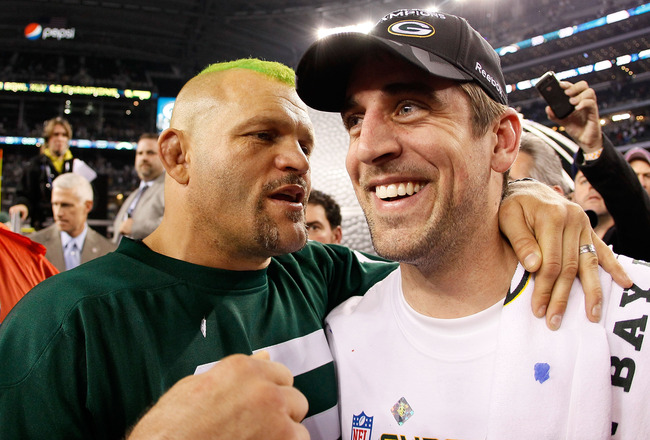 Kevin C. Cox/Getty Images
Like the pictured, Chuck Liddell, some fighters don't know when to quit. Some of these guys are just at that point where the game is passing them by or they are just at that age where they should retire. Some even just have enough money to survive the rest of their life so why bother risking injury?
There are fighters all over like this, whether it be in Strikeforce, UFC or wherever, some fighters are just at that point.
Here are five fighters who should call it quits.
Mirko Cro Cop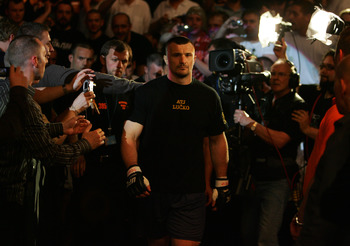 Gary M. Prior/Getty Images
I might catch a lot of heat for this but it's true. If Cro Cop continues to fight at the heavyweight level he should just retire.
Schaub made him look silly last Saturday, and most heavyweights would still do this to Schaub. Cro Cop could go to the light heavyweight division, but why bother? He won't contend for a title.
Cro Cop sticking around makes him more like a stepping stone for younger fighters to pad their resume. Cro Cop is a legend and should be treated like one. So if he is just gong to stay at the heavyweight level he should just retire. He has the second most wins in Pride history and has one of the fiercest leg kicks MMA has ever seen.
Again, I love Cro Cop but it's just that time.
Fedor Emelianenko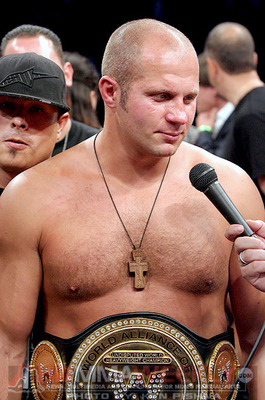 Another fighter that I like, but he's just at that point where the game is passing him by. Fedor looks silly next to some of these guys now. Fedor has fought with big guys before, but now it just seems like his age is getting to him and that he just doesn't have that fire anymore.
Like Cro Cop, if Fedor were to move to the light heavyweight division he could stick around, but staying at heavyweight is almost like writing a death wish for the former Pride champion.
Fedor is a hero in Russia and is one of, if not the greatest fighter of all-time. Unless he's running out of money, he should retire. Fedor will still bank in a huge salary no matter where he is. With the UFC-Strikeforce merger, he could be on his way out anyway unless the UFC can strike a deal with M-1 finally.
Herschel Walker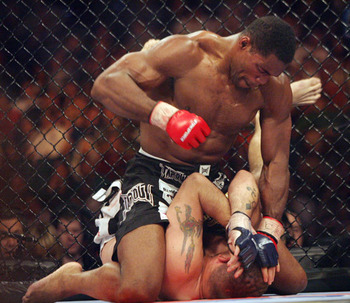 If Herschel Walker was 30 years younger he would be frightening in MMA. But since he's almost 50, he should retire. He has nothing left to prove in MMA. Walker came in, showed he could crush two fighters and should now walk away.
The Herschel Walker experiment was a success in my book. I thought he looked fantastic in his two fights for a guy at his age. I hope I'm in that kind of shape when I get there.
He has enough money and he proved his point. He is one of the greatest athletes in American history. Between football, bobsledding and MMA, Walker has shown his freakish, God-given talents.
On that note, time for the man to retire and stop risking further injuries.
Randy Couture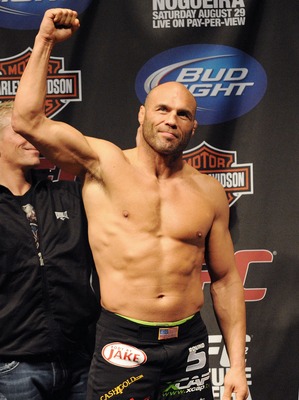 Jon Kopaloff/Getty Images
Randy Couture at age 47 still can hang with most of the UFC light heavyweight division. In fact he could hang with anyone in any light heavyweight division.
Couture has been a force since his debut in 1997. He's owned a couple of titles in the UFC and has beaten some of the top talent. At age 47 though, like Herschel Walker, has nothing to prove to anyone. It's that time. Time for Couture to retire.
I think he's a decent actor too so he could always make a career out of that if he were to somehow run out of money. Plus I think he makes a solid coach or trainer for someone.
Couture is an MMA legend. He isn't the best, but his storied career and ability to never say die has shown his strength and toughness to the whole world. He's been through wars and will continue to go through them if he continues to fight.
Captain America should just end his storied career after his fight with Lyoto Machida at UFC 129. He has nothing left to prove and shouldn't have anything to prove. He's done enough in his career to be an MMA legend.
Tito Ortiz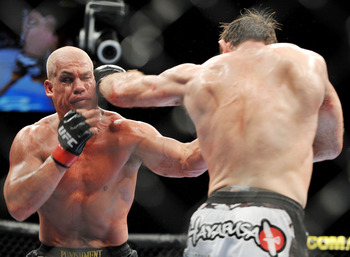 Jon Kopaloff/Getty Images
This could just be my personal hatred for Tito Ortiz, but it's definitely time for this man to retire. Tito here's why. In your last four fights, which by the way date back to December of 2006, you are 0-4-1. You haven't won a match in almost five years. Five years. That's a long time for anyone to go without a win in MMA.
Unless you're sticking around purely for the money, you should just retire. Not to mention all the injuries you have suffered over the years.
Ortiz has become a stepping stone for fighters and just helps pad resumes. Not saying his last five fights have been against chumps when you look at them they are pretty good. I mean a lot of guys would loss to Matt Hamill, Forrest Griffin, Lyoto Machida, Rashad Evans and Chuck Liddell, but it's just that time.
Ortiz will never compete for the light heavyweight title ever again.
Keep Reading