Six Nations Rugby: Player Rankings: England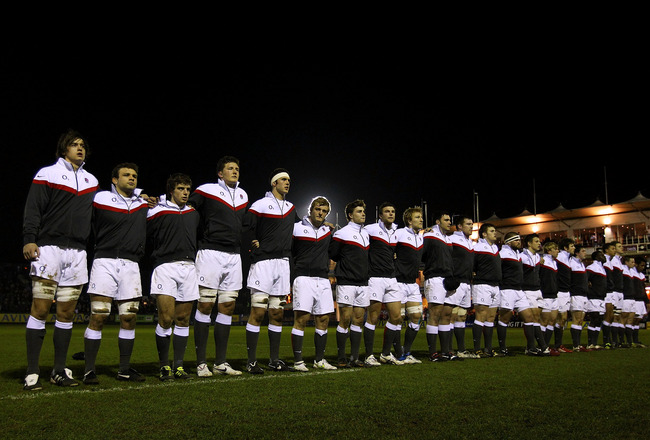 The England Team
Stu Forster/Getty Images
England had a gentle Saturday afternoon against an Italian side who seemed to freeze when playing at the home of rugby. Even so, there were worrying signs for England. Their centres still look ropey and the scrum was pushed back even when Italy were down to seven men in the pack.
Here's how the team ranked man by man.
15: Ben Foden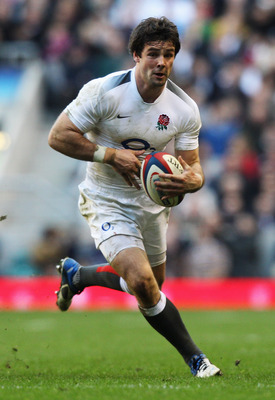 David Rogers/Getty Images
Never as prominent as you might expect in a game of this nature, his role seemed to be largely defensive. Will have better days in closer games.
6/10
14: Chris Ashton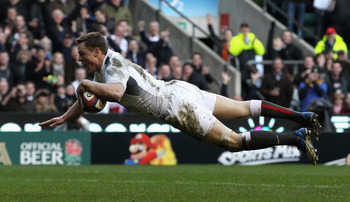 David Rogers/Getty Images
Four tries are hard to overlook. Was a workhorse in both attack and defence. Seems as if international rugby was made for him. Still not sure about the showboating though.
8/10
13: Mike Tindall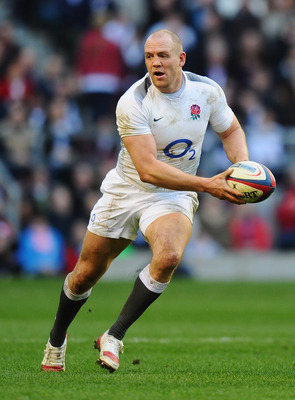 Mike Hewitt/Getty Images
One of his best games in a while, but still looks half a yard slow and seems to be playing the game more by instinct than anything nowadays.
7/10
12: Shontayne Hape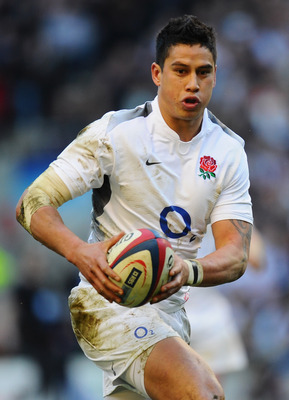 Mike Hewitt/Getty Images
When you can't look good against what amounts to no opposition at all, you are not going to look good against anyone. Simply hasn't played enough fifteen man rugby to work out where he needs to be or what he needs to do. Not just the worst England player on the field, came close to be the worst player on either side.
4/10
11: Mark Cueto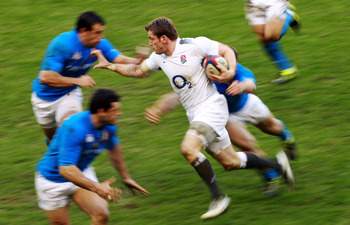 Warren Little/Getty Images
Finally broke his long scoring drought. Was threatening in attack, safe in defence and showed time and again that Johnny Wilkinson isn't the only cultured left footer in this side.
7/10
10: Toby Flood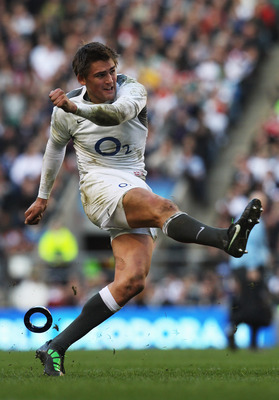 David Rogers/Getty Images
Really growing into the stand off role at this level. Did almost everything right, handled some wayward passing adroitly and was simply everything you could ask of a modern fly half.
8/10
9: Ben Youngs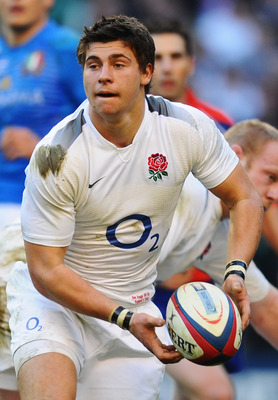 Mike Hewitt/Getty Images
An average game. Some of his passing was wayward and he seemed slow to the breakdown at times. Capable of much better.
5/10
8: Nick Easter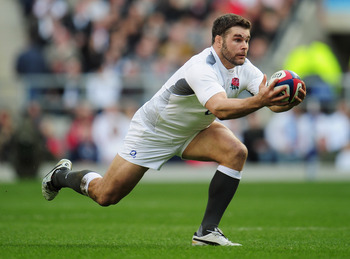 Shaun Botterill/Getty Images
Italy simply couldn't handle him, he was too strong and too fast. Did more work at the breakdown but when he appeared in the loose he scared the life out of his opponents. One of his best days in an England jersey.
7.5/10
7: James Haskell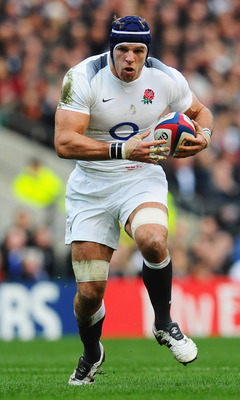 Mike Hewitt/Getty Images
Took a while to get going and still doesn't seem entirely happy playing openside, but by the end of the game he was a barnstorming, destructive presence and well deserved his try.
7.5/10
6: Tom Wood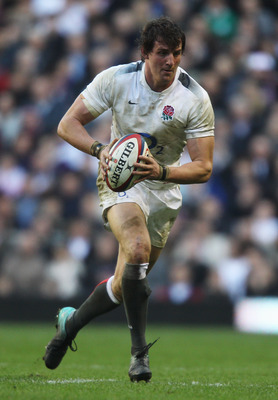 David Rogers/Getty Images
Another who had a quieter game than against Wales, he was ferocious in the tackle and showed deft hands when running with the ball. His lineout skills were already far superior to his opponents', even on only his second appearance.
7/10
5: Tom Palmer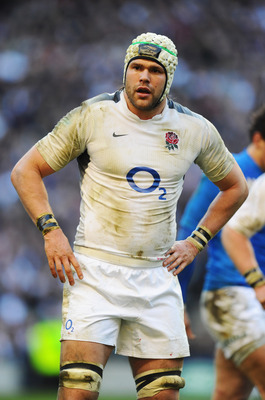 Mike Hewitt/Getty Images
Not as directly involved as against Wales the week before, the big lock had a couple of gallops of his own as well as lending some timely blows to the breakdown. Another solid performance.
6/10
4: Louis Deacon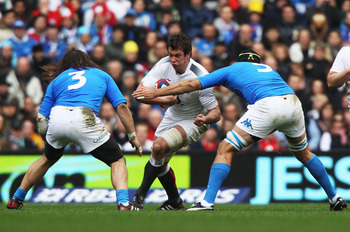 David Rogers/Getty Images
Quiet and unspectacular, he was a major cause of Italy's lineout misfiring so badly. Had his moments in the loose, too.
6/10
3: Dan Cole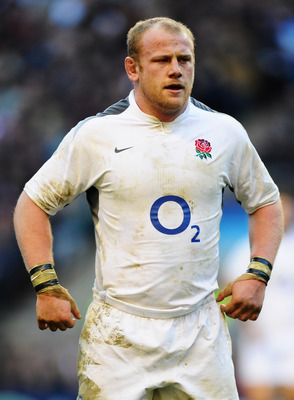 Mike Hewitt/Getty Images
Prominent in the loose—if sometimes a little greedy with the ball, but his scrummaging technique is beginning to look exposed and it is only a matter of time before his temper lands him in trouble.
6/10
2: Dylan Hartley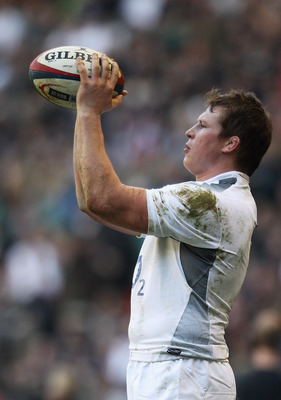 David Rogers/Getty Images
Impeccable at the line-out, dynamic in the loose and a real pain for the more experienced Italian hookers to deal with. One of his best games in an England jersey.
7/10
1: Alex Corbisiero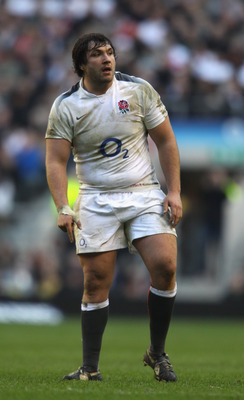 David Rogers/Getty Images
A solid and unspectacular debut. Quiet until one late burst, but England certainly didn't miss Andrew Sheridan because of him.
6/10
Keep Reading