Tiger Woods PGA Golf and the Top 15 Golf Video Games of All Time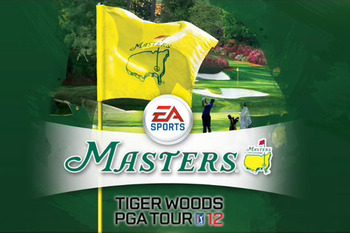 Tiger Woods' golf games always seem to have new additions and changes every year. Some of these changes, such as this year's addition of Augusta, have gamers ready to buy. However, some features of gameplay have fallen short.
Of course, these are not the only games that have been created. Many companies have created their own golf games to bring to the forefront. So how did these games stack up against the high-powered EA Sports?
No. 15 Tiger Woods PGA Tour 2000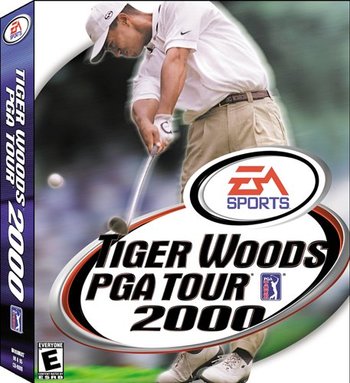 This game, while featuring new golfers and courses, was very inconsistent. The graphics are not as good as one would hope, especially since '99 didn't have great graphics either. This game was very good to play, as long as you had a higher power computer to deal with some increased memory and could put up with a little less quality.
No. 14 Tiger Woods 99 PGA Tour Golf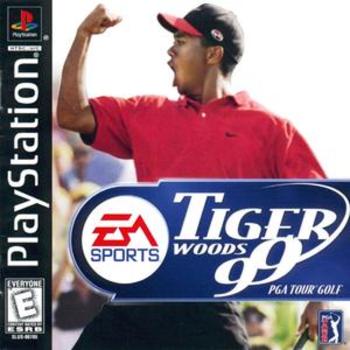 This game introduced a new name to the golf video game, but it didn't introduce many new additions from the previous PGA games available. The graphics are poor and many things appear like cutouts, but the interface was a redeeming positive as it is vastly improved from EA's previous PGA modeled games.
For its time, the introduction of the Tiger Woods series was OK, but nothing fantastic.
No. 13 Hot Shots Golf: Out Of Bounds
This game was the latest in the Hot Shots series, which started off as a hit, but lost something afterwards. It somewhat redeemed itself in this game, which features online play, a new swing and created avatars. However, there are only six courses and limited game modes, and you would probably want to mute the sound effects.
No. 12 Tiger Woods PGA Tour 02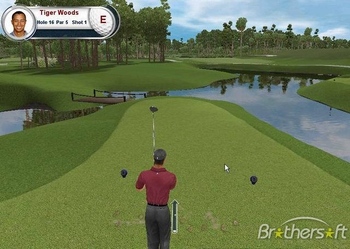 This game features the ability to use the analog stick to control swing, something that deviated from the earlier three-tap swing systems. The graphics saw a great improvement, as the effects are much more pleasing to the eye than previously.
The golfers are finally fused with more noticeable personalities. You could see them celebrate or get angry after shots.
No. 11 Tiger Woods PGA Tour 10
This game has great courses on it, but they didn't do anything to change the number of courses available. The putting was changed alongside some minor control portions as well. The difficulty of the game is set relatively well for each level.
However, like many of the Woods games, the gameplay eventually does become easy, and then there's the commentary, which is just downright awful. After experiencing the irritation with the voices and catch-phrases, suggested volume for this game is mute.
No. 10 Tiger Woods PGA Tour 09
This game had one huge improvement to it from previous renditions: real-time feedback. Not only was that adjusted, but the skill progression of your created player was much more noticeable. The advantage to this game was the capability to adjust clubs to your needs, and Hank Haney's addition to help with swing perfection.
While the swing is more forgiving in this game, it once again makes gameplay a tad easy at times. Also, the number of courses remained stagnant for this year, with only a few courses being cycled out.
No. 9 Mario Golf: Toadstool Tour
This game provided a classic Mario golfing experience. It is easy to navigate and go through game modes available, and once you are in the game, there is a lot of on-screen information. Once you got to understand the game a little more, the information becomes a lot easier to use to your advantage. As well, you could link this to your Mario Golf: Advance Tour game, if you had one.
The biggest knock against this game is the reminiscence it has to the original Mario Golf that Camelot first produced, and the limited amount of enhancements takes away from it.
No. 8 Hot Shots Golf 2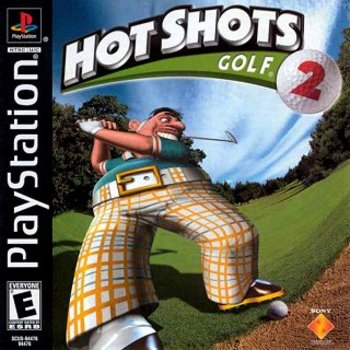 This game featured enough edits to make it a hit following the original Hot Shots golf. There are six different game modes to play, and for its time it was realistic, as the wind changed as well as other in-round factors. When you first entered the game, it was pretty simple to get started, and that definitely helped gamers catch on.
However, although it featured edits, many people complained that it was not edited enough to make it a great game. Still, a very entertaining play.
No. 7 Mario Golf: Advance Tour
This game deviates from the Mario-style golf games so many people are used to, but in a good way. You got to play through story mode as a different character, which was something different from traditional Mario games. In fact, you didn't even play as a character traditionally associated with Mario. The three-click system that the swing requires, while a little old-school, worked fine for gamers during this game's time.
This game, while excellent, just didn't measure as high as the others on this list in general.
No. 6 Tiger Woods PGA Tour 03
This game finally incorporated the analog stick as the standard control for swinging. EA also helped make the analog more forgiving than 02, where it was a secondary choice. The game also introduced 25 golfers, many pros, but some created characters made by EA. The chance to play in championship golf and in Tiger Challenge are other factors that brought this game up to this rank.
However, the top five clearly set themselves apart.
No. 5: Tiger Woods PGA Tour 07
This game was the first of the series to be sold for PlayStation 3, and while it wasn't a perfected version, it certainly was welcomed well. Option to purchase for PlayStation 2 and other systems were of course available, and with those games came some more options.
Whereas the PS3 version saw a heavy reduction in courses, it also added the True-Aim feature, which made the game more realistic. Of course with the upgraded gaming system came the upgrade to the presentation. One thing this game is also devoid of is the team tour, which is apparent in the PlayStation 2 model.
No. 4 Tiger Woods PGA Tour 05
This game had a tough act to follow, and EA had success with the edits it made. The added swing editor made it fun for gamers to tweak their swing to either look ridiculous, like their own swing or for some golfers, both. The PGA Tour mode was expanded upon to add the Legends Tour with six golf icons, including Jack Nicklaus.
This game also saw the addition of Tiger Vision during pressure moments, a welcomed and entertaining portion of the game.
The only part of this game that did not change was the gameplay itself. It remained very much the same from 04.
No. 3 Tiger Woods Golf 11
The latest in the line of Tiger Woods games did not take the top spot, or runner-up for a few reasons. While it did work on True Aim and game modes available, it failed to add enough players to make it viable.
Given that, the game is still solid. Seventeen world-class courses make the game constantly entertaining. As well, the addition of the focus meter makes it more difficult to get unlimited help. Another fun part about this game is with the use of a digital camera, your own face can be stuck right onto a golfer (digitized of course).
The online play features numerous tournament options that grow regularly, with the difficulty of many of the modes leaving players addicted to improve.
No. 2 Mario Golf
You just can't beat the original Mario Golf unless you are No. 1 on this list. But overall, this game was one of the best received golf games when it was brought out. It received high marks from all critics and gamers alike.
Not only did this game appeal to the gamer who was looking to have fun with this and be less serious, but someone looking for something rather substantiative also. While it is very much a cartoon game, the gameplay modes make the players irrelevant if that is a focus.
For its time, this game was extremely advanced. The graphics were excellent, and added a lot to the experience.
Simply put, this game is a classic, made for a classic gaming system, and there is only one game that was more well-liked overall.
No. 1 Tiger Woods PGA Tour 04
No arguments here, this game is by far the most-liked game of the series.
For the first few installments, the successes were relative, but this game went above and beyond what had previously been used. EA nearly perfected the analog swing stick, a function still used today, and added more courses to the game. As well, online play is thrown into the mix with PlayStation 2.
The new PGA Tour mode was thrown into the mix, stepping things up from the previous '03 game, which offered to the golfer only competitive golf.
EA brought out many new game modes also, many of which made you focus on one part of gameplay, helping someone learn to play. From stroke, match and skins to battle golf, long drive competitions and speed golf, there are a spectra of options.
This game clearly won over players and critics, and is the highest-rated golf video game ever made.
Keep Reading