Manny Pacquiao vs. Shane Mosley: Why the World Is Cheering for Mosley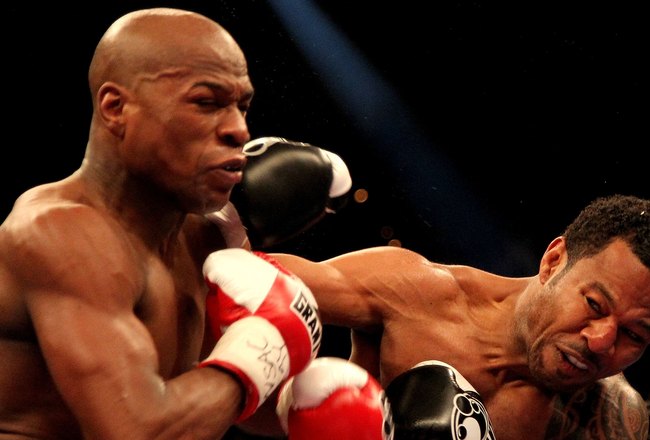 Jed Jacobsohn/Getty Images
Manny Pacquiao has won titles in eight weight classes with his latest being against a much bigger Antonio Margarito, and has maintained a record of 52-3-2, making him one of the most popular fighters on the planet.
He is involved in politics, music, movies and of course, boxing. He is one of those fighters that you either love or hate.
In his next fight he will be facing Sugar Shane Mosley who has a record of 46-6-1. Mosley is not expected to win the fight.
Here are reasons why the world will be rooting for Mosley.
Mosley Is The Underdog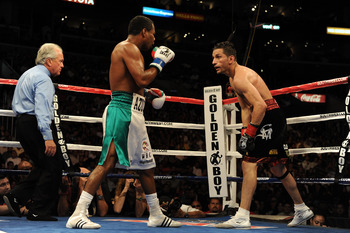 Harry How/Getty Images
The world loves rooting for the underdog. Everyone loves a great underdog story, that is why movies such as Remember the Titans, Miracle and the Mighty Ducks were all so popular.
Since Mosley is the underdog in this fight, a lot of people will be cheering for him, just to see a change at the top.
A Lot Of People Despise Pacquiao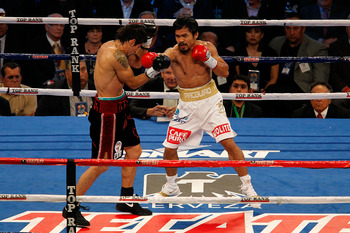 Tom Pennington/Getty Images
I know this is very evident on this site, but also around the world, a lot of people just don't like Pacquiao. Maybe it is because he is so popular or maybe because he wins all the time.
Also another topic that has been brought up a lot, is the fact that he refused to be tested through the blood for steroids before fights. Many people took this as he took steroids, which no one has yet to give proof for other than his refusal.
Either way, Pacquiao has a lot of people that are always against him, and that will stay the same.
Mosley Is a Fan Favorite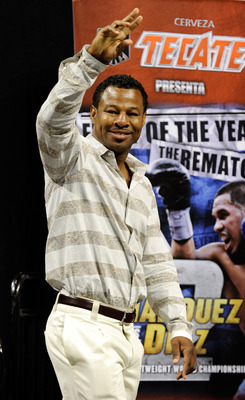 Ethan Miller/Getty Images
Many boxing fans love Sugar Shane Mosley. Even though he has been accused of taking steroids, it has not stopped the love for Mosley given by boxing fans.
In what could be his last go in the ring, the fans will be all for seeing him go out with a victory.
A Change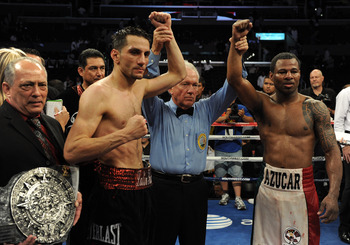 Harry How/Getty Images
If Mosley wins this fight, it would definitely shake up the boxing world. It would be headline news all over the world. It would be a healthy change for the sport.
People Are Tired Of Hearing About Pacquiao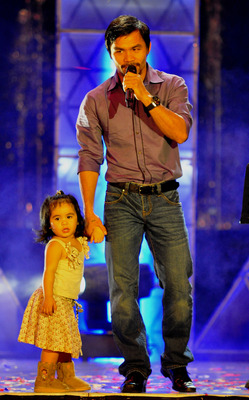 Dondi Tawatao/Getty Images
This might for once take some attention from Manny Pacquiao, yet it's doubtful. If Pacquiao loses this fight, to the dismay of fans, Pacquiao will still be in the news.
He is just the type of figure that is a media favorite, and his world-wide celebrity would only be shaken by a loss to Mosley.
Very Few People Like Freddie Roach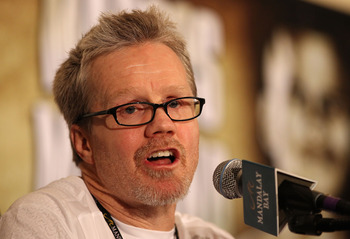 Scott Heavey/Getty Images
Freddie Roach is a very disliked figure in the boxing community. He has admitted to juicing fighters before and people would love to see his "star" lose a big fight.
Roach has been the dominant trainer in fighting sports for the past few years, a loss here to what many believe not to be a threat, would definitely put a hamper on his image.
Great For The Sport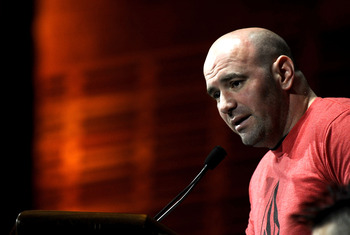 Jeff Zelevansky/Getty Images
Having Manny Pacquiao lose could actually help the sport in general. The sport of boxing is quickly falling behind it's little brother, in the world of MMA.
Seeing a big name like this go down, would tell people they still need to order fights, because no outcome is certain in the sport of boxing.
Sugar Shane Is Nearing Towards Retirement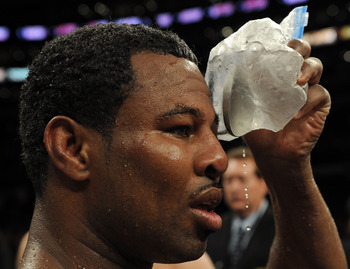 Harry How/Getty Images
Shane Mosley is starting to get older and many have already speculated that he will be retiring soon. Although he has made no announcements about this, he is getting old, and one can assume that this could be his last fight.
Beating Manny Pacquiao to go out on top would be a great story for Mosley. He really needs to consider hanging up the gloves no matter what the outcome of this one.
Help The Pound For Pound Debate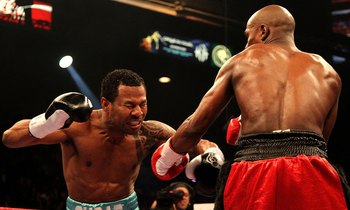 Jed Jacobsohn/Getty Images
If Pacquiao was to lose to Mosley, it would help settle the pound-for-pound debate. Mosley was defeated by Mayweather, and it would basically show that Mayweather is better than Pacquaio without them actually fighting it out in the ring.
Although a lame way to settle it, it might be the only way.
It Might Lead to Pacquiao Vs Mayweather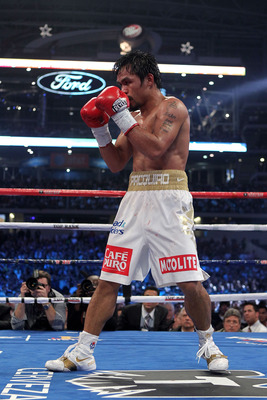 Nick Laham/Getty Images
This is what everyone wants. Manny Pacquiao vs Mayweather would be the super-fight of the century.
If Pacquiao is defeated in this fight, it would show a weakness to Mayweather who would possibly consider taking the fight again.
This is what we all want, and it's time we got it, at this point the only way for it to happen, is for Pacman to lose.
Keep Reading