Manny Pacquiao Holiday Shopping: 10 Things He'd Love to Get for the Holidays
Nick Laham/Getty Images
The holiday season is here, so in keeping with the spirit of things, we figured we could have a little fun and delve into Manny Pacquiao's list for Santa.
What could a guy who has everything possibly want?
A Clone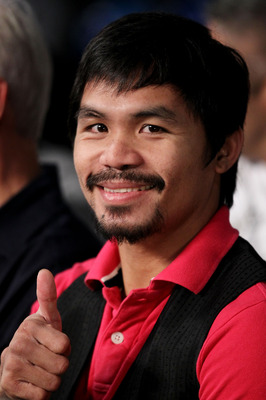 Al Bello/Getty Images
The guy has to be tired. He's a fighter, he's a singer, he's an actor and he's a congressman. How sweet would it be for him to have a second Manny handy?
That way, Manny 2.0 could go ahead and belt out some tunes and handle all of that trivial, country-saving stuff, while Original Manny can handle the important stuff, like pounding the crap out of somebody.
A Vocal Coach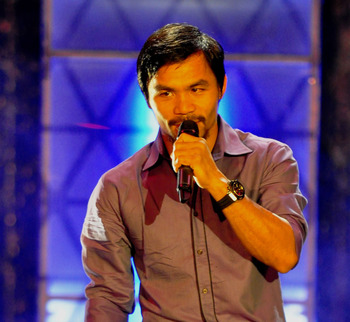 Dondi Tawatao/Getty Images
Okay, so this is the last guy I want to make disparaging comments about, but um...ouch. I mean, if he's going to go ahead and perform, a little help couldn't hurt, right?
Liev Schreiber: Just to Follow Him Around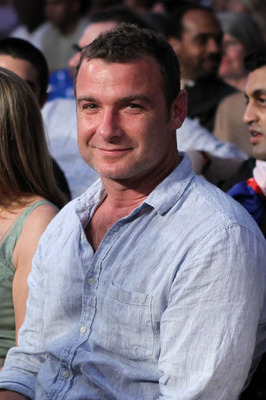 Al Bello/Getty Images
He must love hearing the sound of Schreiber's voice detailing everything he does on HBO 24/7. He could hire him out to walk beside him and narrate every single thing that happens in his life.
Imagine the soothing sounds: "Manny Pacquiao just placed a stick of gum in his mouth. He threw the wrapper in a garbage can and smiled. Now he's entering the bathroom..."
A Nickname for His Straight Left Hand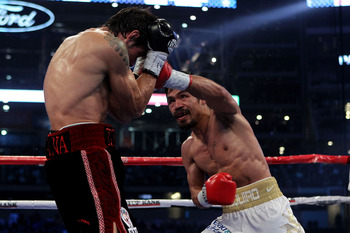 Nick Laham/Getty Images
The right hook is Manila Ice, so what about his main power punch? I'm thinking "The Philippine Hammer." Actually, that's lame. Never mind.
Juan Manuel Marquez: After He's Lost a Step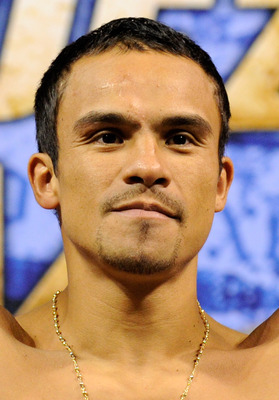 Ethan Miller/Getty Images
The legendary Marquez is the only question mark on Manny's résumé in the last five years. They have fought twice, and Marquez has given him hell both times.
Manny doesn't really seem all that interested in a third fight, while Juan Manuel is desperate for it. Perhaps if Father Time helped things along a bit, Manny could finally be rid of his nemesis.
A 2011 NFL Lockout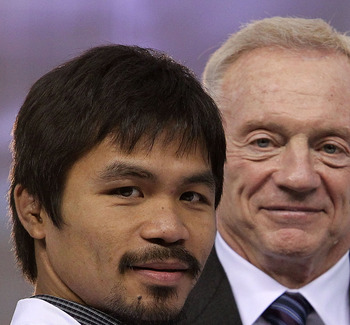 Ronald Martinez/Getty Images
Manny was able to draw 50,000 people to Cowboys Stadium fighting Joshua Clottey, a guy most casual boxing fans had never even heard of. Imagine what would happen if there was no pro football at that place for an entire year.
He would draw 100,000 Texans there to watch him pound the hell out of the hot dog vendor who stands outside the stadium.
Promotional Free Agency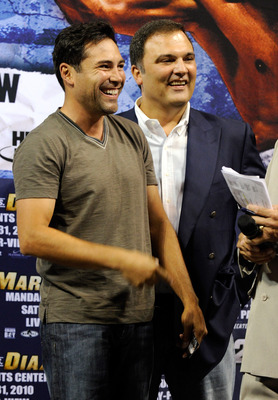 Ethan Miller/Getty Images
Not that Bob Arum has done anything wrong; in fact, he's helped make Manny an incredibly wealthy man.
But this is a guy who allegedly took a suitcase full of money a few years back as a signing bonus. That was before he became the new Elvis. Companies would be handing the guy countries to sign with them.
A Financial Analyst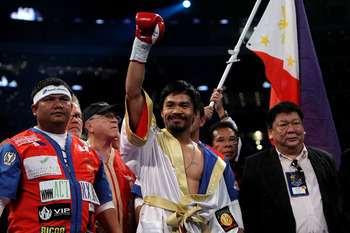 Nick Laham/Getty Images
According to Wikipedia, the population of the Philippines is 91,983,000. Oddly enough, that is the exact same number of people as in Manny's entourage. This guy feeds more people than Red Cross.
He could use someone to help out with the money situation. It would be horrible for this guy to be still trying to fight 10 years from now because he squandered everything like so many other great fighters.
A Showdown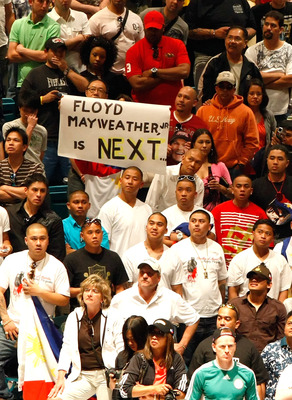 Ethan Miller/Getty Images
Pacquiao has already stamped his place among the greatest of all time.
He holds eight world titles, an incredible four lineal titles and knockouts of Marco Antonio Barrera, Erik Morales, Ricky Hatton, Miguel Cotto and Oscar De La Hoya. He has jumped weight classes like Snooki jumps unsuspecting, horrified dudes.
How about one last challenge? How about one last fight against a guy who many feel is at the very least his equal? One epic showdown to decide who goes where in the history books?
If only there was someone out there...
Floyd Mayweather Jr.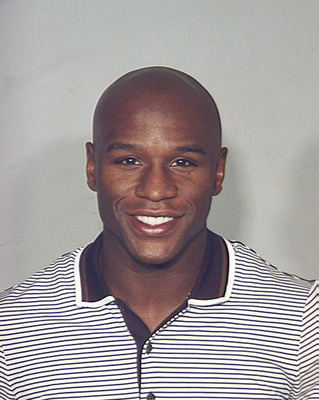 Handout/Getty Images
Casual observers pound it into our heads that boxing needs Pacquiao VS. Mayweather. True fans know full well that isn't the case. Boxing has done fine without the fight and will continue to do so.
However, this is far and away, not even close, the biggest fight in boxing, probably the biggest in boxing history.
We so desperately WANT Pacquiao and Mayweather to fight. How rare is it, how fleeting a moment is it when two legendary fighters, in the prime of their careers, in the same weight division, can fight for the pound-for-pound throne? The window is closing for this thing to happen.
Mayweather is almost 34; how much longer will it be before his brilliant reflexes start to betray him? Pacquiao has been winning his fights easily, but he is frequently being hit by bigger, stronger guys. How much longer before he starts to slow down?
Pacquiao wants the fight. Most likely Mayweather wants it too.
Please Santa. Make it happen.
Keep Reading