Last Legend of Old School....In Flintoff I Believed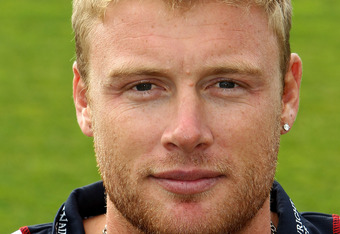 Clive Brunskill/Getty Images
I never really thought that there would be a day when i would be writing this article. Yet, i felt the need to express my feelings for the Player named Andrew Flintoff who announced his retirement couple of days back. He announced his retirement from all sort of cricket after successive surgeries in his back. This news was doing the rounds for the last year or so though.In a golden age of technically gifted players and skilled assassins, i couldn't help but believe he was a player born in the wrong era. At 6 feet 2 , he was ever so intimidating when he charged down the pitch and literally poured all he had even in less friendlier pitches. He was the hallmark of a true allrounder, sending the ball sailing across fence when he was batting and his arsenal consisted of short pitch stuffs and fierce bouncers which we were so accustomed to see from WI in 70's and 80's and from Aussies in late 90's. I truly believe that he was destined to reach his greatness if he was born during the era of Botham and Dev. He belonged there without a shadow of a doubt. He was miles ahead of his competitors, the so called allrounders of the new millenium consisting of Kallis,Klusener,Pathan Brothers and Husseys . He was instrumental in capturing the Ashes and also encapsulated a belief in the England cricket team that they too can be a dominating force in World Cricket. Whether Englands success in T20 world cup can be attributed to him or not is another topic left for another day. He demanded respect from his contemporaries whenever he stepped in the 22 yards. And Oh Boy , he was a character in the field. His antics produced two of the most memorable moments in Indian Cricket. Ganguly waiving his shirt after winning Nattwest Trophy as a response to Flintoff's behaviour after drawing the ODI series in India(3-3). Then came the famous six sixers by Yuvi after a heated argument with Flintoff. Stuart Broad was the bowler who had to pay the price that day. He will always be remembered in the pages of history as the man who revolutionised Modern Era of Cricket for England alongside KP. It's a pity that we wont be able to witness this Legend anymore. Hats off Flintoff for what you have done and thanks for all those moments.
This article is
What is the duplicate article?
Why is this article offensive?
Where is this article plagiarized from?
Why is this article poorly edited?