Here and Now: The Top 10 Premier League Players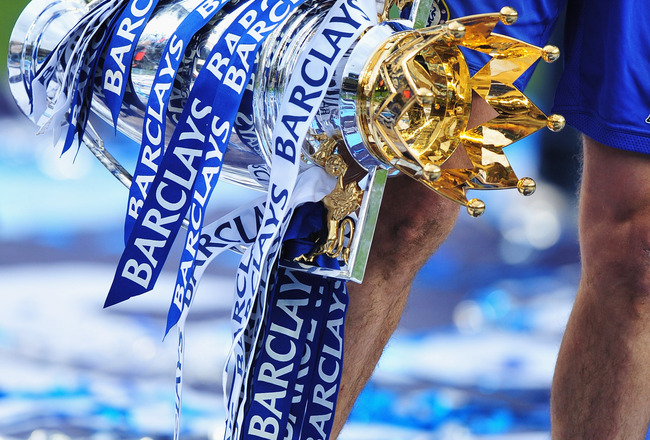 Clive Mason/Getty Images
They say form is temporary and class is forever. I've always thought that this is a little unfair due to the importance of form, and this list will attempt to address that. Here are the top ten form players of the Premier League so far.
Before I am flooded with comments asking where so and so is or how could I be so stupid as to miss out blank, do remember that this is a list based around the performances of players so far this season. If a player scored a hat-trick in his Champions League début but is more of a burden this season than an asset he will not make this list.
10: Tim Cahill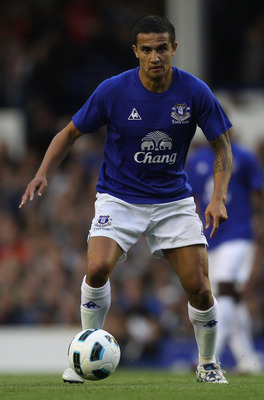 Alex Livesey/Getty Images
The diminutive Australian midfielder packs a far greater punch than many might imagine. His combative style of play and keen eye for goal are a real driving force for the Everton midfield. This season he has scored twice, and it was one of these that sparked the remarkable Everton come-back against Man U, the equalising goal also came from Cahill's aerial pressure setting up Arteta.
Everton may have had a less than impressive start all in all, but Cahill never fails to put in 100% when he's on the feild.
9: Joe Hart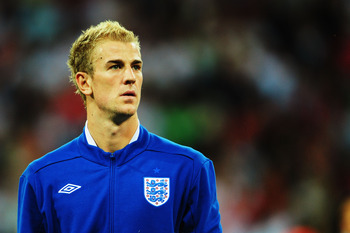 Mike Hewitt/Getty Images
Joe Hart slips slightly further down the list then he might have been due to a mistake at Blackburn, but the mistake isn't enough to banish him from the list altogether. Joe Hart has picked up his game where he left off, and even raised it slightly. Mistake aside Hart has been in remarkable form for Manchester City, making umpteen saves without which City would be considerably lower in the table. On current form he is certainly England's number one.
8: Andy Carroll
Stu Forster/Getty Images
Premier League fans will have heard of Carroll from Newcastle fans, but many of us will have shrugged at the impact a striker was having on the Championship. Now everyone has to take notice, Carroll's young age belies his sheer size, and with it power and pace. His tireless running, unselfish style of play and wonderful nose for goal will surely warrant an international call-up in the not too distant future.
7: Florent Malouda
Hamish Blair/Getty Images
Malouda has been in great form, in a Chelsea team which is dominating games utterly from start to finish. Four league games and four league goals tell a tale of a player being utilised effectively and Malouda has clearly found his place in a slightly modified Chelsea midfield.
6: Ashley Cole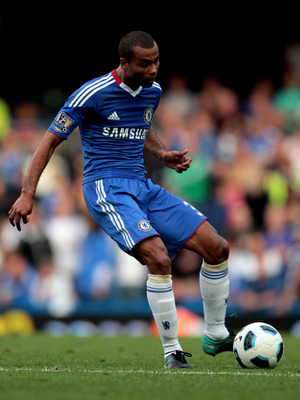 Phil Cole/Getty Images
A consecutive Chelsea player, love him or hate him Ashley Cole has been in the kind of form that ensures his left-back berth at international level. He has been defensively sound, Chelsea have only conceded one goal, and he has not lost his offensive edge, laying on one assist and continually causing problems down his flank.
5: Matthew Gilks
Stu Forster/Getty Images
Of the many surprise packages at Blackpool, Gilks has played an integral role in Blackpool's current fourth place spot. Blackpool were taken apart at the Emirates by Arsenal, but in all the other games Gilks has played a key role in any points gathered. If he can maintain the form he's been showing than Blackpool have a decent chance of remaining in the top flight.
4: John Terry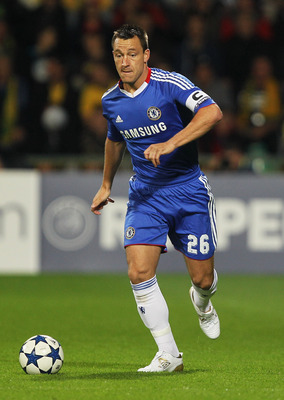 Hamish Blair/Getty Images
Yet another Chelsea player makes it onto the list. As was previously mentioned Chelsea have conceded only one goal so far this season, and this man is a key reason for that. Like Cole he is a player who polarises opinions but one cannot help but admit that he is a very competent defender. Add to this his goal and it is quickly understood how he commands such a high perch in this list.
3: Paul Scholes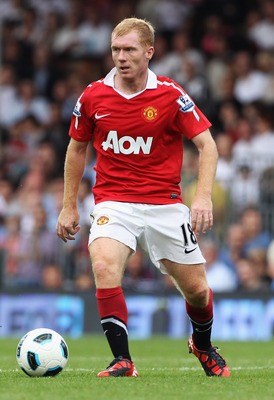 Phil Cole/Getty Images
The old maestro Paul Scholes has been in fantastic form so far. He has been pulling the Manchester United strings from his midfield position. His range of passing is testament to dedicated professionalism and has added to three assists and a goal for Scholes. On current form Scholes is somewhat unreplaceable at Manchester, who might just be cursing that he isn't a couple of years younger. On a side note, he still cannot tackle for toffee.
2: Dimitar Berbatov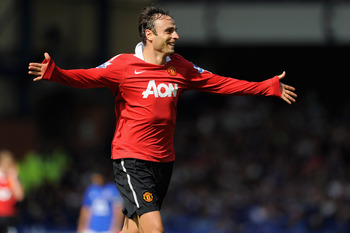 Michael Regan/Getty Images
With Rooney's fairly dire early season form Manchester needed someone to step up to the plate and take on his scoring duties and Mr. scapegoat himself did just that. Three goals and one assist for the man who earned the ire of the Manchester United faithful last season with a seeming uninterested approach. No such claims can be made this season, he is still a box of tricks but more willing to do the hard running and put in a tackle. If he remains like this and Rooney finds form again they might well be considered one of the best offensive lines around.
1: Drogba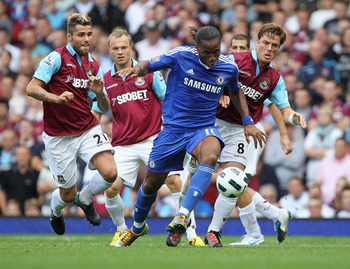 Hamish Blair/Getty Images
Yet another Chelsea player who divides opinion, but Drogba has been in unplayable form this season, leading the Chelsea front line incredibly effectively. Drogba in four games has accrued four goals and four assists making him one of, if not the most effective players in the league at present.
Drogba has recently cut out his constant commando roll dives and taught himself fantastic dead-ball ability and his self-improvement over the past season or so has been admirable, and he is rightly on top of this list by some distance.
Keep Reading

Chelsea: Like this team?