Top ACC Teams Unable To Win in Week 2, Leave Sour Taste in Fans Mouth
Tyrod Taylor and Virginia Tech fail at home to FCS James Madison
In a week that was to separate the best conferences, teams, and players in order to display the true contenders from the pretenders, the Atlantic Coast Conference could not have looked any more disappointing.
One week removed from having four teams in the top 17 of the AP Poll (the most of any conference), it all proved to be a sham. This is not to say that none of those teams (Florida State, Georgia Tech, Miami, and Virginia Tech) do not deserve to be ranked in some capacity; instead, it proves that the ACC is not ready to be considered the best conference in college football.
In two of the games, Florida State and Miami were fighting an uphill battle on the road against top 10 opponents and were not favored to win. The other two teams, Georgia Tech and Virginia Tech, were a wake-up call to lackluster performances that will cost dearly in the polls.
Let's review each of the games and look ahead to next week for the ACC.
James Madison at Virginia Tech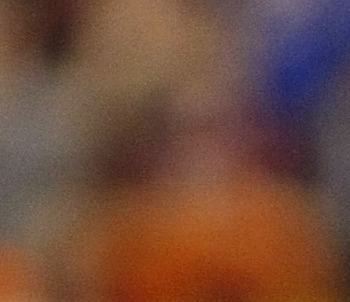 After putting up 30 against Boise State, Virginia Tech only scored 16 against FCS James Madison at home.
Geoff Burke/Getty Images
Let's start from worst and progress from there. In the second week in a row, an FCS school defeats an FBS school in their home. Last week, Jacksonville State pulls an overtime winner at Ole Miss. This week, after a last-minute loss to Boise State, Virginia Tech seemed ready to roll easily over visiting James Madison.
Instead, Tyrod Taylor and the Hokie offense committed three costly turnovers at very pivotal times in the game. The defense aided by holding James Madison to one touchdown until four minutes left in the third quarter. They scored two rushing touchdowns by the quarterback in the final 20 minutes.
Virginia Tech outplayed James Madison by gaining 362 total yards (238 of them were rushing) to 235. However, James Madison made hardly any mistakes, including 0 turnovers, which turned out being the deciding factor in this game. Starting 0-2 will destroy many chances the Hokies had of postseason success. Adding to this was the loss of the starting defensive tackle for the season.
Virginia Tech, who was the highest-ranked ACC team, has been dropped from the recent AP poll. In fact, they did not receive any votes and James Madison has received 11. This is a far drop off for Virginia Tech from just two weeks ago predicting the season would go.
Georgia Tech at Kansas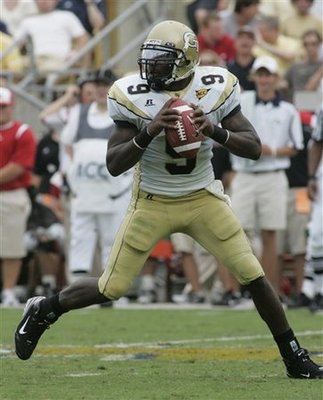 Josh Nesbitt failed to lead Georgia Tech to a win over Kansas
The upset in this game came from Kansas's performance last week. In week one, Kansas lost to FCS North Dakota State. Due to this performance, many people predicted an easy win by Georgia Tech with their difficult-to-stop triple option offense. Instead, the defense was unable to stop the receivers from scoring three touchdowns and giving Turner Gill his first win as new Jayhawks coach.
Georgia Tech, like Virginia Tech, made critical turnovers at pivotal time and places. Only once did they give they commit a fumble; however, they allowed three turnover on downs. All four of these came in the second half.
Also, Georgia Tech allowed over 320 total yards and 28 points. They, again like Virginia Tech, outplayed Kansas by gaining over 400 yards of offense, but failed to score when most necessary.
Georgia Tech has dropped off the AP poll altogether but still received 35 votes, giving hope for a return to the AP Top 25 after a string of wins in conference play.
Miami at Ohio State
Jacory Harris threw four interceptions against Ohio State
Miami, outside of the special teams, looked atrocious. On the offense, Jacory Harris could not get away from throwing the ball to the Buckeye defenders. Harris committed four interceptions, killing any chance of catching up.
Defensively, Miami allowed 414 total yards (346 from Terrelle Pryor alone) and did not force any turnovers. As a team, Miami committed eight penalties. Also, had there not been two special teams touchdowns (one kickoff return and one punt return), Miami would have scored only 10 points.
Miami knew that Ohio State on the road would be a difficult challenge; however, the highly-touted Miami team did not even show up to the match. Miami had the least drop in AP Poll ranking, moving from 12th to 17th. Overall, Miami needs to get Jacory Harris ready for conference play in order to salvage the season after this disappointing loss.
Florida Sate at Oklahoma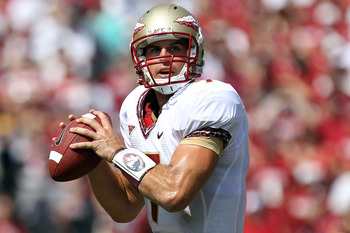 Christian Ponder did not look like the Heisman contender once thought
Ronald Martinez/Getty Images
Florida State brought an imposter team to Oklahoma. That was not the same team that played week one. As depressing as the number of yards that the defense allowed, the offensive lack was absolutely worse.
As easy as it is to be upset about the defense, there are factors that need to be considered:
1) This is not the defense of 2009. Last season, receivers would pass the defenders with ease as the secondary looked lost in coverage. That is hard to fix. This season, with a brand new scheme and many young players, only very few times was the secondary beat.
2) The defenders kept the receivers in front of them but failed to tackle properly. Greg Reid, specifically, and others gave shoulder hits without wrapping up. This, however, is fixable with practice. It is not as bad as once thought.
Offensively, the problem lie in the departure of the running game. The first drive, resulting in a touchdown, had over half of the plays be rushing (6 out of 11). After that, the Seminoles only had 26 other rushing plays in over three quarters of the game. If there is not the establishment of the running game, a team becomes one dimensional.
Ponder, who had looked so calm and collected in week one, was blitzed from all angles and looked confused. He never had enough time to see where the receivers were, resulting in two interceptions towards the latter half of the game.
Finally, penalties (12 of them) were a big factor, giving away 95 yards in miscues. The Florida State team did not play well at all as their inexperience was detected and dissected well. Florida State dropped from the AP Poll but still received some votes.
A Look Ahead For These ACC Teams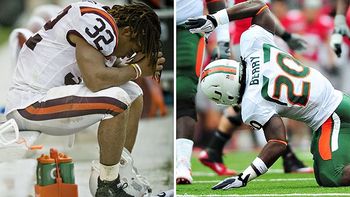 How can the ACC prove their worth after the bad losses in week two?
Where do these teams go from here?
Florida State gets BYU at home. After last season's loss to Miami, Florida State defeated BYU 54-26.
Miami gets a week off before travelling to Pittsburgh on Thursday evening. Pittsburgh is looking to rebound after their week one loss to Utah.
Georgia Tech begins conference play by visiting the North Carolina Tar Heels who will want to make a statement after a last-second loss to LSU.
Virginia Tech has the last of its three season-opening games at home facing East Carolina. The Pirates have averaged 50 PPG against their first two opponents. The Hokies cannot lose another home game.
Keep Reading