College Football Predictions: Week One of Zultan's Fearless Forecast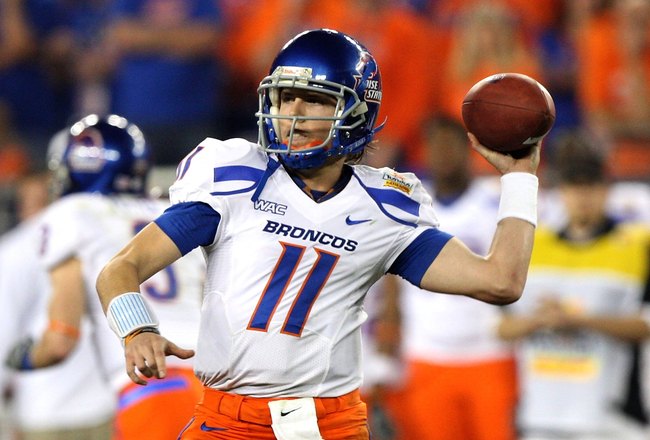 Fearless Zultan Predicts Football Fortunes...
Jed Jacobsohn/Getty Images
Big Ten Plus Other Big Games:
Zultan, the mighty soothsayer, hibernated soundly after a glorious conclusion to Big Ten football bowl season last January.
The all-seeing one remained zoned out for months after admittedly over-indulging in some exotic-looking orange punch with the kick of a kangaroo.

The Big Ten pounded its way to an impressive 4-3 record during postseason play, which included wins over some very highly ranked BCS teams at the conclusion of the 2009 football season.

The action culminated with the Iowa Hawkeyes' victory over the Ramblin' Wreck from Georgia Tech. After the Hawkeyes rolled over them, the Yellow Jackets may still be putting their "wrecked" offense back together.

When the mighty one's eyes snapped open this week, ready to dig in for another season of football prognostication—lo and behold, the news was delivered.
The Big Red Machine was going to be joining the Big Ten. What a blow! After years of living in the shadow of the God Almighty Nebraska Cornhuskers, the all-seeing seer now must feel the singe of the hot poker once again—as Nebraska closes in on the neighboring Hawkeyes starting in 2011.

Putting aside his feelings of betrayal, the all-seeing one now marshals the massive skills that allow him to predict the outcome of football contests. The Big Ten Conference will be a force to be reckoned with along with other highly touted football contests each week.

What he wishes to know is simple: Can you outguess him? Do you feel lucky?...Well, do you? If so, click here and you can pit your puny predicting powers against the great Zultan.
If you outguess him, then he will announce that you beat him in next week's column, also entering your name for a prize to be awarded at the end of the season.
Game 1: Indiana Hoosiers vs. Towson Tigers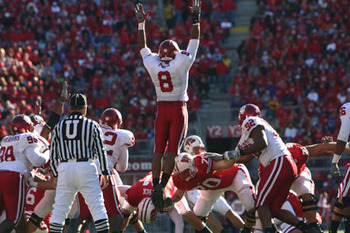 Indiana Hoosiers
Week 1: Sept. 2

The Towson Tigers are members of the CAA (Colonial Athletic Association) South. Last year, the Tigers football team went 2-9 (1-7 in their division).
In their opener against Northwestern from the Big Ten, the Tigers lost 47-14.
Indiana, on the other hand, whose head coach Bill Lynch provided the fans plenty to shout about with a very aggressive offense, needs to crank up the defense this year.
Expect the Hoosiers, however, to bury the Towson Tigers in an early contest on Thursday, Sept. 2.
Indiana wins big.
Game 2: Minnesota Golden Gophers at Middle Tennessee State Blue Raiders
Minnesota Golden Gophers
Week 1: Sept. 2
Although not much is expected of the Gophers this year, the new offensive coordinator, Jeff Horton, will have to offer improvement because last year Minnesota finished last in offense, rushing offense and total offense.
Dead last in the Big Ten.
Even though their entire offensive line returns, they don't have much to brag about.
The Middle Tennessee Blue Raiders finished their year 10-3 overall, 7-1 in the Sun Belt Conference.
In fact, Middle Tennessee won their last seven games of the season, including a win in the New Orleans Bowl over Southern Miss.
Minnesota will be playing on the road and this could be a tough one for the Gophers. Zultan sees heartache for the Golden Gophers and Coach Tim Brewster.
The Blue Raiders eke this one out on Thursday, Sept. 2.


Game 3. Ohio State Buckeyes (2) Vs. Marshall Thundering Herd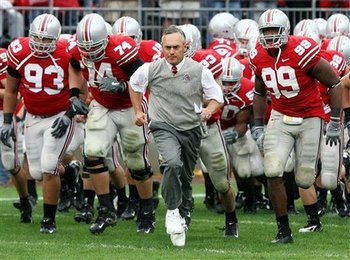 Ohio State Buckeyes
Week 1: Sept. 4
As a member of Conference USA, the Thundering Herd from Marshall University went 7-6, 4-4 in the conference.
But, they will barely raise of cloud of dust, this thundering herd, as they gallop into the horseshoe at Ohio State.
It will be like the Battle of the Little Big Horn all over again. Don't look.
The Buckeyes will trample the Herd. Not a pretty sight.


Game 4: The Fighting Illini of Illinois Vs. the Missouri Tigers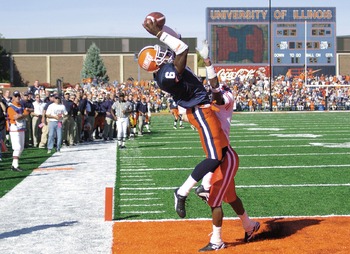 University of Illinois Football
Week 1: Sept. 4
I pray for my fellow "Z" brother, Ron Zook, coach of the Illinois football team.
His neck on the proverbial chopping block, and look how he must start the season?
Zook and his Illini will be traveling to the Edward Jones Dome in St. Louis to meet the Missouri Tigers.

Illinois ended 2009 on life support and even with extensive coaching changes, it will be another long season for Illinois.
Ranked No. 2 in the Big 12 North, Missouri will win this one going away.
Game 5: Iowa Hawkeyes (9) Vs. Eastern Illinois Panthers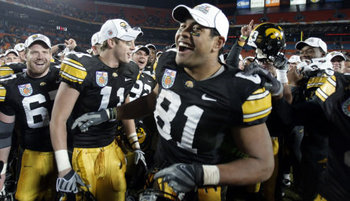 Iowa Hawkeyes celebrating victory in Orange Bowl.
Week 1: Sept. 4
The No. 9-ranked Iowa Hawkeyes will win this game at home against the Eastern Illinois Panthers with a National FCS Ranking of 18.
The Panthers had an 8-4 record in 2009 and made an appearance in the FCS playoffs.
They belong to the Ohio Valley Conference and in 2009, they won the conference title, going 6-2.

The Panthers are no strangers to visiting the Big Ten on the road. Last year Eastern Illinois visited Big 10 Rival Penn State losing 52-3 in Happy Valley––not a very happy conclusion––but certainly not unexpected.

Once again, the Panthers will not be jubilant after visiting Kinnick Stadium in Iowa City.
Hawks soar over the Panthers.
Game 6: Michigan Wolverines Vs. University of Connecticut Huskies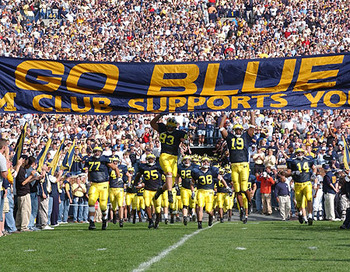 Michigan Wolverines
Week 1: Sept. 4

This is a tough opener for Big Blue.
UConn is on the verge of greatness on the football field. Last year, they went 8-5, 3-4 in the Big East Conference.
This year, they return 16 starters from last year's team and promise to make a run at the Big East title.
For the Wolverines, with the weight of expectation riding high, the need to win is crucial––but this one is hard.
The edge goes to UConn in this close one.
Game 7. Michigan State Spartans Vs. Western Michigan Broncos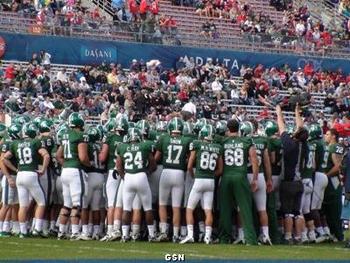 Michigan State Spartans
Week 1: Sept. 4
The Western Michigan Broncos get to start their football season playing in East Lansing, taking on Big Ten in-state rival Michigan State.
Do they expect to win this game? No. Not really.
They are being served up as sacrificial fare for the money.
But, then again, an outing against a far superior team has its advantages. You get a lot of money.
While upsets are always possible, Michigan State will win this one.


Game 8. Northwestern Wildcats at Vanderbilt Commodores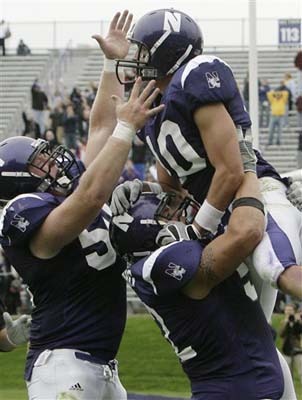 Northwestern Wildcats
Week 1: Sept. 4
Yikes! Northwestern is traveling into SEC country to play the Commodores, and I do not mean the soul group of the 1980s.
Vanderbilt is the bottom feeder in the SEC, not winning a single conference game last year.
Northwestern must start strong and keep on ticking to win any honors in this year's Big Ten conference.
A good way to start would be to keep Vanderbilt's head under water and win this road game.
Zultan favors the Wildcats to drown the Commodores.
Game 9: Penn State Nittany Lions (19) Vs. Youngstown State Penguins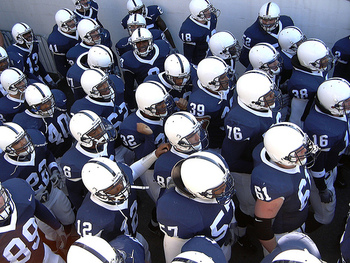 Penn State Nitanny Lions
Week 1: Sept. 4
Joe Paterno has decided that the best way to prepare to beat Ohio State this year is to beat the team Jim Tressel used to coach before moving on to coach at Ohio State––the Youngstown State Penguins.
For the Nittany Lions, the Penguins could just as well be named the "Patsies."
Zultan despairs at these totally unequal matches.
Has it helped prepare Penn State for the big games? No. But, it is part of the college football landscape, so the great one needs to learn to deal with it.

Need I describe what the Lions will do to the Penguins who never learned to fly?
Lions win this one in a big way.


Game 10: Purdue Boilermakers at Notre Dame Fighting Irish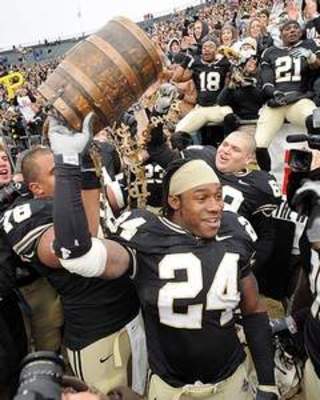 Purdue Boilermakers
Week 1: Sept. 4
Last year Notre Dame eked out a victory over Purdue 24-21 because of Purdue turnovers.
Purdue could not hang onto the ball last year, turning over the ball 29 times.
They almost led the nation in this category.
Needless to say, they cannot continue this self-destructive trend.
Even with that, Purdue almost managed a winning season and finished 4-4 in the Big Ten.
Notre Dame, with new head coach Brian Kelly, will be rebuilding––a major reclamation project. Their first game in South Bend should find them a bit shaky––even at home.
Zultan's gotta pick the Boilers to pile it on the Irish.
Purdue wins.
Game 11: Wisconsin Badgers (12) at UNLV Running Rebels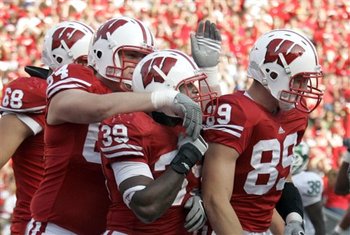 Wisconsin Badgers
Week 1: Sept. 4
UNLV welcomes new head coach Bobby Hauck to the desert.
He will be greeted by 15 returning starters who played on a team that went 5-7 overall, 3-5 in the Mountain West Conference.
It will be a transition year for Hauck and his coaching staff as they play an old system before implementing their own offensive and defensive schemes.
No doubt, the team will struggle again to reach 500.
Wisconsin will come into their opening game ready to rumble. They have ambitions to conquer the Big Ten conference.
It will be the Badgers who outrun and outgun the Running Rebels on the opening Saturday in Las Vegas.
Game 12: LSU Tigers (21) Vs. North Carolina Tar Heels (18)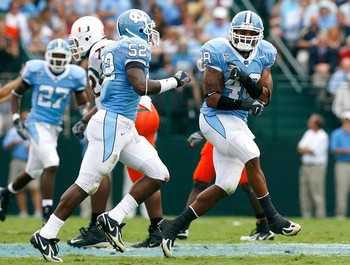 North Carolina Tarheels Football
Week 1: Sept. 4
This game will be played on a neutral field at the Georgia Dome as the Chick-Fil-A Kickoff Game.
The Tar Heels are a defensive juggernaut.
Last year, they ranked sixth nationally in total yards allowed.
On top of that, UNC returns 18 starters from last year. They are projected to finish in the upper echelons of the ACC, led by their stifling defense.
The LSU Tigers won a national championship three years ago but have failed to live up to their hype since then.
Members of the powerful SEC, LSU is expected to finish in the middle of the pack this year without much fire power on offense.
They need some reinvigorated play on the offensive line to bolster their offense in total.
Zultan picks the ACC to win this one. The Tar Heels stick it to LSU.
Game 13. Kansas State Wildcats Vs. UCLA Bruins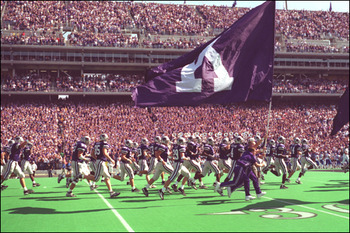 Kansas State Football
Week 1: Sept. 4
This is a tough one to call.
Zultan sees dust and locusts chewing up the field in Manhattan, Kan., as both teams try to climb out of mediocrity.
UCLA is on their way up the ladder in the Pac-10 this year but that isn't saying much because the Pac-10 is way down after the fallout from USC.
Bill Snyder's coaching prowess will need lots of magic this year because there is no returning quarterback, no true receiving corps, and no depth.
Still, Snyder knows how to instill "winning ways" into a program.
Zultan picks Kansas State to win at home.
Game 14: Boise State Broncos (3) Vs. VA Tech Hokies (10)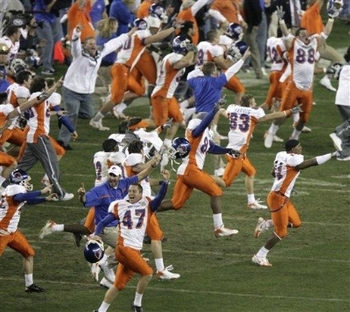 Boise State Football
Week 1: Sept. 4
This one will depend on the weather. If there is a hurricane a'brewin', then the Hokies will win.
Otherwise, the Broncos stampede onto the field competing with almost their entire starting team––the one that allowed Boise State to defeat TCU in the Fiesta Bowl 17-10.
If Boise State does not win this one, their season will pretty much be over, so they will be well-prepared to win over seemingly on the road conditions.
Virginia Tech will be rebuilding a few key positions on defense and may not be quite ready to hold down the Broncos.
The Broncos will eke past the Hokies in this terrific season opener.


Zultan's Post Script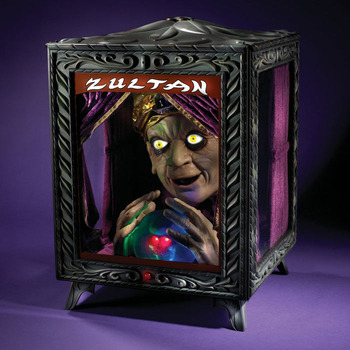 Zultan promises that you will have a hard time beating him on his picks but he is willing to "put his money where his mouth is" as the saying goes.
He or she who outguesses him most consistently over the over the course of the football season will win outright, but those who outguess him at least once will have their names placed in a drawing.
All you have to do is "Beat the Zultan" to be eligible to win.
Click to enter each and every week of the football season.

May the Force be with you over the next four months, because the Odds will be with Zultan...
Keep Reading

Iowa Hawkeyes Football: Like this team?