The Top 10 Questions Every MMA Fighter Should Be Asked
I'd recommend what you're about to see to anyone who is on Bleacher Report because they love or are interested in the sport of Mixed Martial Arts.
There are always a number of questions that we want to ask an MMA athlete, but we never think in our wildest dreams that we're going to get the chance when we first put out articles.
From personal experience, I can say I never thought I'd be able to do an interview with an MMA fighter, but the chance to do so is pretty exciting.
What I've compiled here are ten questions that I feel every MMA fighter should be asked in an interview.
This Friday, I'll be conducting an interview with Kendall "Da Spyda" Grove in regards to his middleweight bout with Goran Reljic at UFC 116 on July 3rd, so rest assured, Bleacher-holics, that I am incorporating at least one or more of these questions into my pre-fight piece.
If anyone in the B/R MMA community should be curious as to what questions to ask, allow me to lend you a few ideas so that you know where to kick it off.
Keep in mind that I only have done one interview with a pro MMA fighter, and in no way do I consider myself an expert.
Let's just clarify that right now. I'm no expert in interviews, and I'm not a veteran MMA writer.
I've written about forty articles for B/R, and I'm not even in my twenties yet.
Like you all, I'm just a person with an opinion, and a unique one at that. That's why I joined Bleacher Report—because I enjoyed reading and hearing legit opinions on MMA related things as opposed to "keyboard warriors".
If I can help at least one person to prepare for the day that they do have to interview someone, however, then at least I know that there's someone I was able to help in their journey to become the best at what they do.
Especially if that journey one day leads them to be in positions where voices like Jon Anik and Kenny Rice have been, or even if it helps them be in places that Ariel Helwani has been, the aim of this is to inspire you to set yourself up for the day when you're on one end of a phone conversation, and at the other end is one of this sport's pound for pound kings.
So whether you see something of that magnitude in your future or not, I implore you all to have yourself a glimpse at this.
You never know until you give it a try, after all.
1. How did you get in to the sport?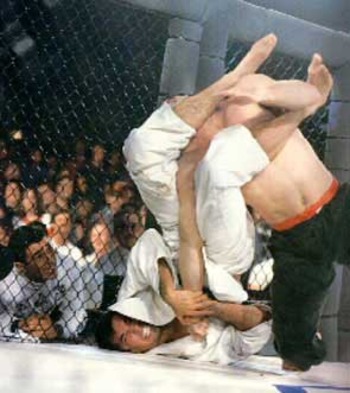 The answer to this question may or may not vary, but when asked, I feel this question adds depth to the interview and provides an indisputable background to the story of the fighter.
For some, the answer might be a chance encounter with an MMA sensation. For others, it could be a UFC event or an opportunity to showcase talents otherwise camouflaged by participation in another sport or activity.
Before even breaking into the interview, this is a good way to build a story within the interview— whether the story be a rag-to-riches story, a dramatic Cinderella tale, or the legend of a natural athlete's journey through a sport that was tailor made for them.
2. What's your favorite strike/submission to use in any fight?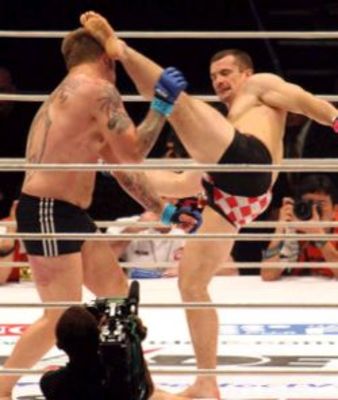 Best thing to do before asking this question is to do a bit of studying on the guy you're interviewing.
Make sure you've got a good feel for whether the guy is a striker or a grappler, if he's coming with the game plan to kick an opponent's head off, or if he's looking for an extremity.
Again, with this question (and pretty much the other eight questions on this list), the answers will vary with the fighter.
Some go to their right hand or their left hand, some look for an elbow to land, some look for a shot to the body or the leg, some will take it to the ground.
All fighters vary on their favorite strike or submission technique.
One thing, however, is the same:
Whatever it is, it's not pretty for the guy who's across the cage from the fighter in question.
3. Who is your biggest inspiration?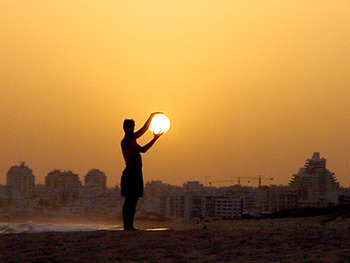 This question isn't limited to just fighters in the sport.
For the fighter, this can mean family, friends, or anyone who inspires the fighter to bring out the best in themselves, whether it's in training or in the heat of a fight.
Sometimes, the person is the motivation for the fighter's drive to be the alpha fighter that everyone makes such a fuss about.
Sometimes, it's just someone who motivates the fighter to make it through the rough times in and out of training.
Whoever it is, every fighter has one. While it may do minor things for the story itself, it can help you achieve a deeper appreciation for the fighter themselves to find that they have something—or someone—worth fighting for.
4. Which team are you training with in preparation for your next bout?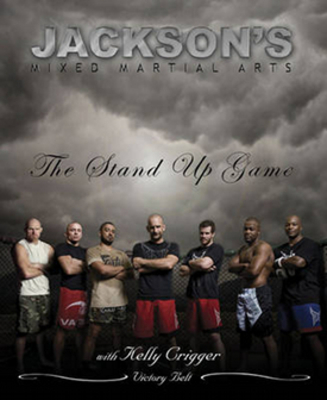 You can ask the above question as "team" or "teams" if you wish, but it helps to know the team and its location so that you have an idea of who your interviewee is training with in preparation for this fight.
Whether you know it or not, every team in MMA has at least one star in the camp that stands out.
In the case of Jackson's Submission Fighting Team (Above), there is more than one star up in New Mexico.
It's Rashad Evans, Shane Carwin, Nate Marquardt, Yves Jabouin, Kenny Florian, and Georges St-Pierre that stand out in that camp.
American Top Team has the likes of Thiago Alves, Thiago Silva, and Mike Brown, among others.
Brazilian Top Team has spawned Team Noguiera, the Wand Fight Team, and Shogun's University of Fight.
The Xtreme Couture camp started by Captain America himself has not only Randy, but Tyson Griffin, Evan Dunham, and Vitor Belfort.
The list of camps with key players goes on and on, and that's why it helps an interviewer to know some things about these training camps...
Something about the players on these teams just helps when understanding where aspects of their game come from.
And then you wonder why certain fighters are synonymous with the term "beast"...
5. Do you like to stand with your opponents or take them to the ground?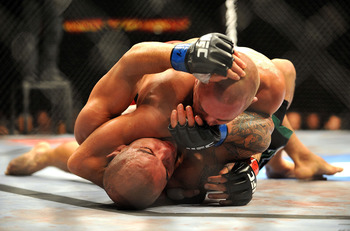 If the purpose of the interview is to introduce casual fans to the fighter you're interviewing, then this is one I'd definitely ask.
Even if the fighter you're covering is debuting professionally for a promotion, it'd be good to ask an amateur-turned-pro athlete this question.
If not this question verbatim, then maybe something close to it, but if you ask for accomplishments and some background, you'll have a general lead up to the answer to this question.
This helps with the interview in that you can get an idea of what the fighter prefers to do in his bouts.
Like I said, I'm no expert at interviewing people, but asking something along this line is something I'd do before asking about their favorite strike or submission.
You don't want to ask about a fighter's favorite strike if they're predominately a wrestler or a Jiu-Jitsu artist.
6. What does it mean (for you) to be a fighter?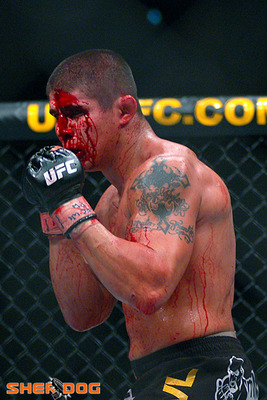 Tough one to ask until you ask them to define it in their own terms.
This may be the one question that could result in the same general answer, no matter which fighter you ask.
Think about the elements that comprise of a fight career.
It's more than what you see in the cage. It's everything you see on those UFC Primetime specials and on every UFC Countdown.
Bellator fans know the same, because three weeks ago, the promotion aired a special taping of Bellator that highlighted the road to the finals for each individual fighter that was in the Bellator Finals.
It's tougher than it looks on TV, and let's face it, it looks pretty damn painful on TV.
For every fighter though, it's the same thing.
Only the words and the intensity of the training is different.
So you wanna know what it means to be a fighter?
This is what you ask.
7. What holes do you see in [fighter's next opponent's] game?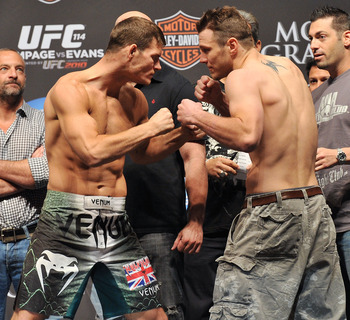 Especially if you're doing a pre-fight interview, this is a "must-ask" for any fighter who has an upcoming fight.
Sometimes, their response is what you'd expect, and sometimes they'll go with the opposite of what you think the game plan is.
Perhaps they want to show improvements made on the ground, maybe they'll want to show something on the feet, and maybe they'll want to show some new skills in their set.
Either way, their approach to a bout could see them attack the areas in which their opponent is at their least bit of strength (for lack of the term "weakness").
Also, consider this: If their approach is on-the-dot the way you think it should go, that's cool, but others might be surprised.
The same goes for if the fighter responds by declaring the intent to go with a game plan that is the opposite of what you think they should go with. You'd be surprised at the approach, but the readers reading your interview may not be.
There's nothing like a plan to keep people talking about a fight, especially when that plan could be the kryptonite of their opposition come Fight Night.
8. What separates you from every other fighter in your division?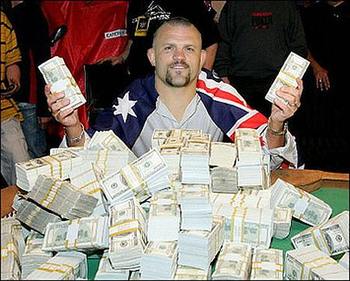 Every fighter has something about them that they feel puts them at the top of their division, even if they aren't the champ or in the top five for title contention.
That something can range from the training camp, their skill set, and their modus operandi for finishing fights.
Examples:
Carwin likes to finish people before the first round.
Shogun, Wanderlei, and Anderson—The Chute Boxe Triple Threat—blend their Muay Thai with aggressive exchanges.
GSP and Fitch love to take guys to the ground and decimate them.
Semtex looks for a lethal left.
Liddell, despite his age, still goes back to the big right.
Whether you know what that mode of operation is before the interview or not, it doesn't hurt to get it straight from the source before you put it in any kind of print.
9. If you could have one dream fight with anyone, who would it be?
In my eyes, this is one of the two questions that should be asked at the end of the interview before asking them if they have anything to say to their fans or if they would like to thank a sponsor.
Not only is it a fun fact for the reader, but including it into the interview and the follow-up piece could make some people wonder, "Wow, I wonder what would happen if this fight actually happened?"
I wonder that sometimes about some fighters, and I know some people in my own circle of MMA-addicted buddies that sometimes put two fighters together and then just say, "That would be a good fight" or "I think that'd be fun to watch."
Optimism and MMA make a pretty couple, don't you think?
Anyway, it's more than just sparking up the "what if" thoughts in the readers brains.
I'd like to boldly predict that nine out of every ten fighters accept the bouts that they accept and open up to the ideal match-ups that they open up to because they want to test themselves and see how they stack up against the world's best.
Asking this question might give you an idea as to who that fighter feels would be the best test for him (or her) as a fighter
10. What do you want to be remembered for at the end of your career?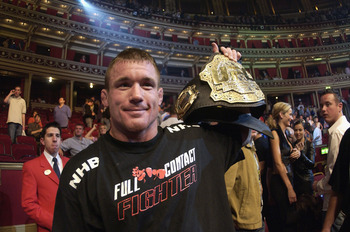 The question of the dream fight is, in my opinion, the first of two questions that should be asked before you wrap up an interview.
This question is the second of those two, and it tops the list because I feel as though it's the defining question of the fighter.
Believe me, it's more than just winning the belt.
Randy Couture couldn't have guessed in his wildest dreams that he'd go down in MMA history as being the first person to be "The Man" in two different divisions, but he's widely revered as such.
The only other person to do so has been BJ Penn.
No one else has that accomplishment to their name.
Not Rua. Not St-Pierre. Not even Silva, the pound-for-pound king of the sport.
Forrest Griffin: The first Ultimate Fighter to win the UFC Light Heavyweight belt.
Brock Lesnar: The first and so far the only former WWE Champion to not only compete in the UFC, but also the only former WWE Champion to win the UFC Heavyweight Belt...
... and in his fourth pro fight, no less, but I don't even think Brock would have seen that one coming.
Every fighter wants you and I to remember them for something, whether it was their unique style, their personality, their accomplishments, or their ability to give a five-star performance in the cage despite not being a top-ten fighter.
Ask them what they'd want you and I to remember them for, and with enough conviction in the article, they could be remembered the way they'd like.
As for the man pictured above, I remember him as being one of this sport's most dominant and most beloved champions.
With time, the man who he's had three amazing fights with, and even his one-time Ultimate Fighter rival, could join him in the UFC Hall of Fame.
Any other questions?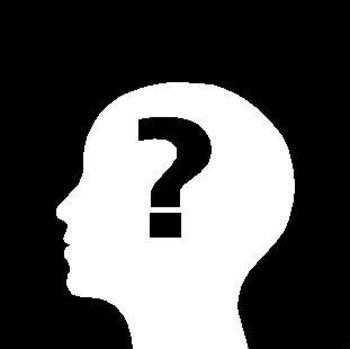 If there are any other questions that you've always wanted to ask an MMA fighter, and that you think should be asked to an MMA fighter, please don't hesitate to comment or leave a message in the inbox.
Again, I'm not an expert at interviews, and I'm not a veteran MMA writer. I'm just a person with a rather unique perspective on the world of Mixed Martial Arts.
If I can help at least one person to prepare for the day that they do have to interview someone in the MMA circuit, however, then at least I know that there's someone I was able to help in their journey to become the best at what they do.
Thank you all for viewing this slide show.
(All photos found via Getty Photos and Various Sources via Google Search)
Keep Reading