Top 10 Offensive Linemen Drafted During Kirk Ferentz's Tenure at Iowa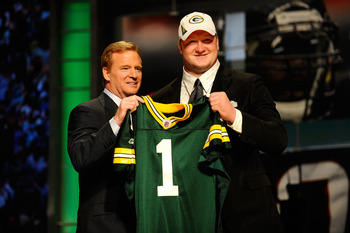 The University of Iowa is quickly turning into a factory supply chain for NFL offensive linemen.
That's because head coach Kirk Ferentz is a former NFL line coach who has a knack for finding diamond-in-the-rough football-players and turning them into all-stars.
His formula of character and talent combined with hard work has proven very effective, and NFL teams are paying attention.
In 2010, Bryan Bulaga and Kyle Calloway become the ninth and 10th offensive linemen to be drafted to the NFL while Ferentz has been head coach at Iowa.
Bulaga was the 34th Hawkeye who has played for Ferentz to be drafted to the pros. Several picks later, Calloway would become the 39th.
Over the last 10 years, Ferentz and his staff have produced several great NFL lineman. Here is a list of the top 10 linemen, ordered from highest to lowest by NFL draft number in order to avoid complete homerism.
10. Mike Elgin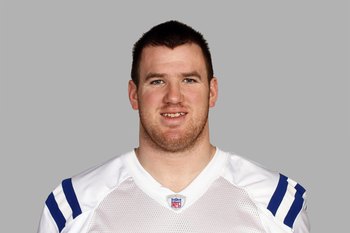 Mike Elgin C/RG
No. 247 - 2007 NFL Draft
New England Patriots
Elgin might not be a well-known name among the Hawkeye faithful, but he was definitely a vital asset to the offense in 2005 and 2006.
The first-team academic all-American never caught on with the Patriots, and had limited action with the Jets and Colts as a practice squad member.
9. Kyle Calloway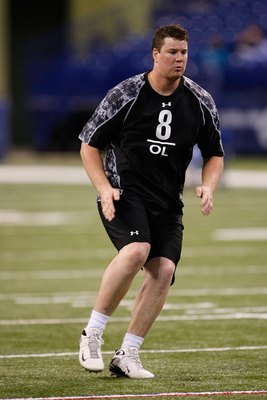 Kyle Calloway RT
No. 216 - 2010 NFL Draft
Buffalo Bills
Calloway was considered one of the more experienced offensive tackles available in the 2010 NFL Draft, having started 37 regular-season games over the last three seasons under Ferentz.
The 6'7'', 323-pound guard who was named to the 2008 and 2009 All Big Ten second team, and drafted in the seventh round of the 2010 NFL Draft by the Buffalo Bills.
The Bills admittedly got a steal of a seventh-round pick.
8. Pete McMahon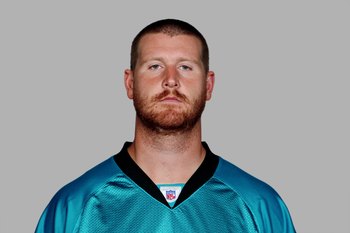 Pete McMahon RG/RT
No. 214 - 2005 NFL Draft
Oakland Raiders
According to Wikipedia, McMahon has played for almost every team in the history of the NFL since being drafted in 2005.
Before his NFL journey, he was a walk-on lineman at Iowa, yet another example of Ferentz's ability to find diamonds in the rough.
7. Ben Sobieski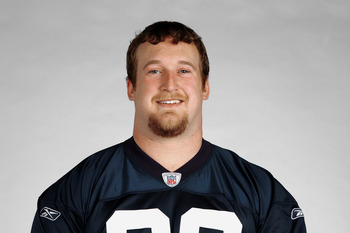 Ben Sobieski RT/RG
No. 151 - 2003 NFL Draft
Buffalo Bills
Sobieski was actually coached by both Kirk Ferentz and legendary Hayden Fry due to shoulder injuries midway through his career at Iowa.
He overcame the injuries and went on to be drafted by Buffalo in 2003.
6. Seth Olsen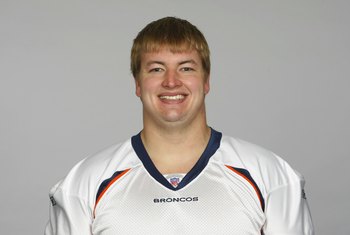 Seth Olsen, RG
No. 132 - 2009 NFL Draft
Denver Broncos
In 2008, Seth Olsen started every game at right guard for the Hawkeyes and was named First Team All-American by Rivals.
He was drafted in the fourth round by the Broncos and undoubtedly looks forward to guarding the next Messiah, Tim Tebow.
5. Marshal Yanda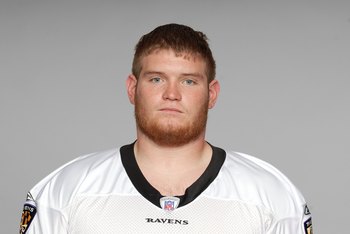 Marshal Yanda, RT
No. 86 - 2007 NFL Draft
Baltimore Ravens
Yes, Marshal Yanda looks similar to Dwight Schrute's cousin Mose Schrute, but don't let that fool you.
This economics major was named second team all-Big Ten in 2006 and was one of the top ten right tackles available in the 2007 draft.
The Ravens snagged Yanda early, and he has developed into a solid NFL lineman.
4. Bruce Nelson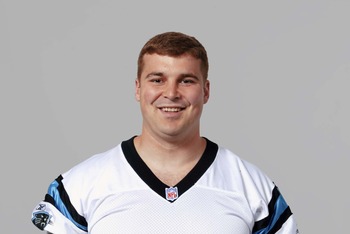 Bruce Nelson, C
No. 50 - 2003 NFL Draft
Carolina Panthers
Nelson had 48 consecutive starts at Iowa, and earned first-team All-American and first-team All-Big Ten during his senior season as a Hawkeye.
His NFL career was limited to two seasons because of lingering hip injuries.
3. Eric Steinbach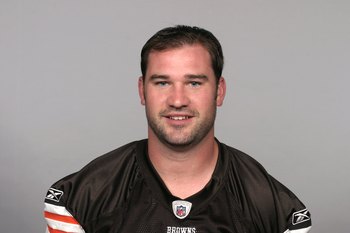 Eric Steinbach, LG
No. 33 - 2003 NFL Draft
Cincinnati Bengals
Steinbach was ranked as one of the top guards available in the 2003 NFL Draft. During his senior season, he was named Big Ten Conference Offensive Lineman of the Year by league coaches.
He was selected by the Cincinnati Bengals in the second round and immediately won a starter position.
Steinbach has had a great NFL career and currently plays for the Cleveland Browns.
2. Bryan Bulaga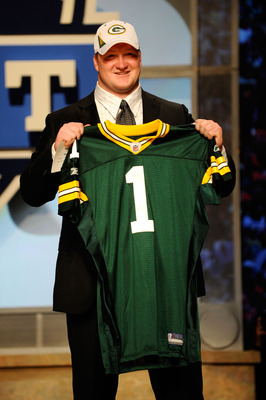 Bryan Bulaga, LT
No. 23 - 2010 NFL Draft
Green Bay Packers
At No. 23 overall in the 2010 NFL Draft, Iowa offensive lineman Bryan Bulaga became the first Hawkeye to be selected in the opening round of the draft since Chad Greenway was selected 18th overall in 2006.
In a surprise to the Green Bay Packers' front office, Bulaga was still on the board when their turn arrived. General manager Ted Thompson jumped at the chance to pick up Big Ten Offensive Lineman of the Year to help block for starting quarterback Aaron Rodgers.
Bulaga is poised for a long and prosperous career in the NFL.
1. Robert Gallery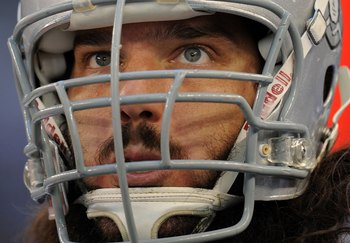 Robert Gallery, LT
No. 2 - 2004 NFL Draft
Oakland Raiders
Gallery is arguably the best player to have played for Kirk Ferentz at Iowa.
He started every game at left tackle as a sophomore and junior. As a senior, he was a first team All-Big Ten selection, named the Big Ten Conference Offensive Lineman of the Year and won the Outland Trophy.
The Oakland Raiders selected Gallery as the No. 2 selection in the 2004 NFL draft.
Keep Reading

Iowa Hawkeyes Football: Like this team?