Top 10 Greatest Puerto Rican Born Players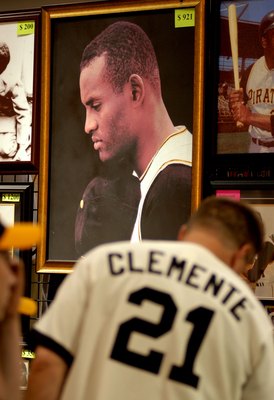 Today is the 63rd anniversary of Jackie Robinson breaking baseball's color barrier. April 15, 1947 is arguably the most historic date in baseball history because of the monumental event that day.
Robinson's courage and accomplishments on and off the field not only changed the landscape of baseball, but society as well.
However, exactly five years earlier on April 15, 1942, Hiram "Hi" Bithorn became the first Puerto Rican to appear in a major league game. He pitched in relief for the Chicago Cubs in a 4-2 loss to St. Louis at Sportsman's Park. He was 18-12 with seven shutouts in 1943 and finished with a career record of 34-31.
Bithorn opened the door for 227 more native Puerto Ricans to play in North America. Here is the list of the Top 10 Puerto Rican born players in Major League Baseball history.
10. Vic Power (1954-1965)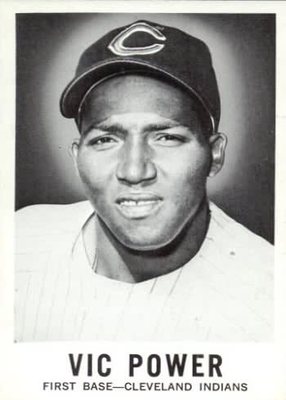 Vic Power was the first Puerto Rican to play for the Philadelphia Athletics in 1954. By the time he retired in 1965, he had become a legend in Puerto Rico and remembered for his excellence with the glove.
Power was an AL All-Star in two of his first three seasons and finished second in the AL in batting race in 1955 with a .319 average. He was named to two more All-Star teams with Cleveland in 1959 and 1960.
In 1958, he became just the fifth player to steal home twice in a game. As of 2010, he is the last man to accomplish that feat. Also in 1958, Power won the first of seven consecutive AL Gold Gloves, playing primarily at first base.
Power finished his career with a .284 average, 126 home runs and a .994 fielding percentage.
9. Carlos Beltran (1998-Present)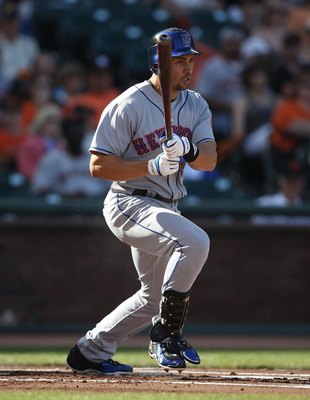 The 1999 AL Rookie of the Year has four seasons with at least 20 home runs and 100 RBI in Kansas City. However, it was not until 2004 when most baseball fans realized that Carlos Beltran was one of the best all-around players in baseball.
After he was traded to Houston in June 2004, he hit 23 home runs in only 90 games. In the postseason, he batted .436 (20-for-46) with eight home runs (tying a postseason record) and 14 RBIs.
Prior to the 2005 season, the New York Mets signed Beltran to a seven-year, $119-million contract. Since then, he has been named to four All-Star teams, won three Gold Gloves, and earned two Silver Slugger awards.
8. Mike Lowell (1998-Present)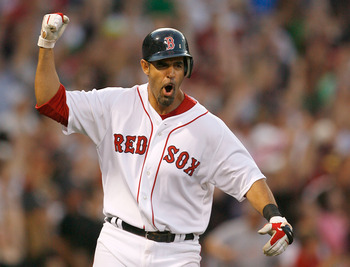 Mike Lowell was born in Puerto Rico before his family relocated to Miami when he was four years old. He overcame a testicular cancer diagnosis in 1999 to become one of the best third basemen in the first decade of the 21st century.
After being traded from the New York Yankees to Florida prior to the 1999 season, Lowell thrived in the Sunshine State. In seven seasons with the Marlins, Lowell batted .269 while averaging 20 home runs and 83 RBI. He was a three-time NL All-Star and helped lead Florida to the 2003 World Series title.
After batting a career-low .236 in 2005, he was included with Josh Beckett in a trade to Boston. Two years after posting career-lows in batting average, home runs, and RBI, Lowell had career highs with a .324 average and 120 RBI. In the 2007 postseason, he batted .355 (18-for-51) with two home runs and 15 RBI and earned World Series MVP honors.
7. Juan Gonzalez (1989-2005)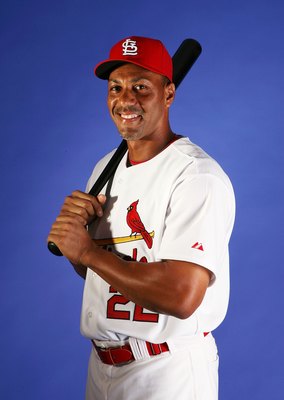 During the 1990s, Juan Gonzalez was one of big reasons for the success of the Texas Rangers. In that same period, he was considered one of the most feared power hitters in baseball.
Gonzalez's best years were from 1991-1999 when he batted .295 and averaged 37 home runs and 117 RBI. He was the AL MVP in 1996 and 1998, named to three All-Star teams, and won six Silver Slugger awards. He led the league in home runs for two consecutive seasons in 1992 and 1993, hit 40 or more home runs five times and finished his career with 434 round trippers.
Gonzalez led Texas to its first three postseason appearances in 1996, 1998, and 1999. In the 1996 ALDS, he batted .438 (7-for-16) with five home runs and nine RBI in four games in a losing effort against New York. In 15 postseason games, he clubbed eight home runs and 15 RBI.
6. Carlos Delgado (1993-Present)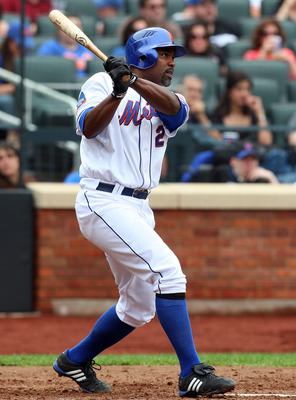 Carlos Delgado was originally a catcher in the Toronto organization in the early 1990s. By 2009, his 473 home runs and 1,512 RBI put him at the top among Puerto Rican born players.
From 1996-2008, Delgado averaged 35 home runs and 112 RBI per season. He was a two-time All-Star and earned three Silver Slugger awards.
In 2003, Delgado batted .302 with 42 home runs and led the league with 145 RBI. That same season, he became the 15th player to hit four home runs in a game. In his only postseason appearance with the Mets in 2006, he batted .351 (13-for-37) with four home runs and 11 RBI in 10 games.
As of 2010, Delgado is a free agent.
5. Bernie Williams (1991-2006)
In Bernie Williams' first two seasons, the New York Yankees posted losing records. By the time he retired after the 2006 season, Williams was one of the most important contributors to the Yankees four World Series titles in five years.
Williams' breakout season was in 1995 when he batted .307 with 18 home runs and 82 RBI. That started a streak of eight consecutive seasons of hitting at least .300, including an AL batting title in 1998 when he hit .339. Williams was named to five straight All-Star squads from 1997-2001 and won four consecutive Gold Gloves while playing centerfield.
Williams was also a clutch playoff performer.
Williams played in 121 postseason games and holds career playoff records with 80 RBI and 51 extra-base hits. He batted .456 (25-for-55) with seven home runs and 16 RBI in his first three playoff series. In the 2003 ALCS, he totaled five extra-base hits and 10 RBI in a seven-game series win over Boston.
4. Ivan Rodriguez (1991-Present)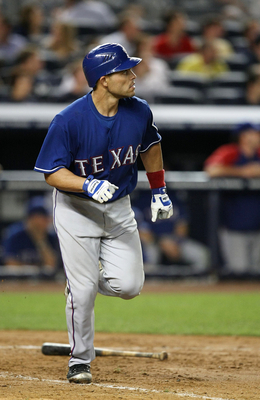 Ivan Rodriguez was the youngest player to catch a major league game during the 1991 season. Now at the age of 38, Rodriguez has made a very strong case as arguably the greatest catcher in major league history.
From 1992-2001 with Texas, Rodriguez batted over .300 seven times, earned 10 All-Star selections and received 10 Gold Gloves. His best season was in 1999 when he became the first catcher since Thurman Munson in 1976 to be named MVP. He batted .332 with 35 home runs and 113 RBI.
Throughout his career, Rodriguez has also made teams think twice about stealing on him, throwing out 46 percent of would-be base stealers. On June 17, 2009, Rodriguez surpassed Carlton Fisk's record by catching in his 2,227 game.
Rodriguez has led three teams to the postseason, but his best performance was in the 2003 playoffs. He earned NLCS MVP honors with a .321 batting average with 10 RBI as Florida eventually defeated the Yankees to win the World Series.
3. Roberto Alomar (1988-2004)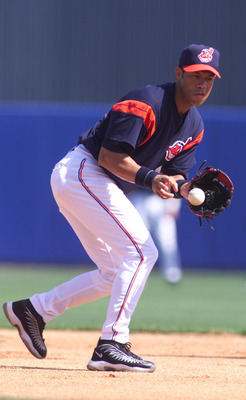 Rogers Hornsby, Nap Lajorie, and Joe Morgan are among the 17 second basemen enshrined in the Baseball Hall of Fame. Most people agree that Roberto Alomar will be the 18th second baseman to enter the hall.
From 1990-2001, Alomar was named to 12 consecutive All-Star squads. During that same period, he set major-league records by winning the most Gold Gloves (10) and Silver Slugger Awards (4) for a second baseman.
While he only drove in 100 or more runs twice in his career, Alomar was one of most consistent hitters of the 1990s and early 2000s. From 1992-2001, he batted over .300 in nine of ten seasons. He also helped lead Toronto to the 1992 and 1993 World Series titles. Alomar was the 1992 ALCS MVP and batted .480 (12-for-25) with six RBI in the 1993 Fall Classic.
In his first year of Hall of Fame eligibility in 2010, Alomar received 73.7 percent of the vote, eight shy of induction.
2. Orlando Cepeda (1958-1974)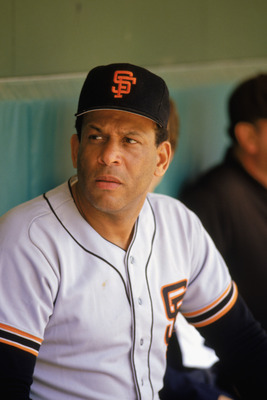 Very few players have made a better first impression than Orlando Cepeda. His rookie season was only a glimpse into his future.
Cepeda was the 1958 NL Rookie of the Year with San Francisco by batting .312 with 25 home runs and 96 RBI. He also led the league with 38 doubles. He won two-thirds of the Triple Crown in 1961 by leading the NL with 46 home runs and 142 RBI. In 1967, he was named NL MVP after batting .325 with 25 home runs and an NL-leading 111 RBI.
He also won his first World Series title with St. Louis. Cepeda, a seven-time NL All-Star, finished his career with a .297 batting average, 379 home runs, and 1,365 RBI.
Cepeda was elected to the Hall of Fame in 1999 by the Veterans Committee.
1. Roberto Clemente (1955-1972)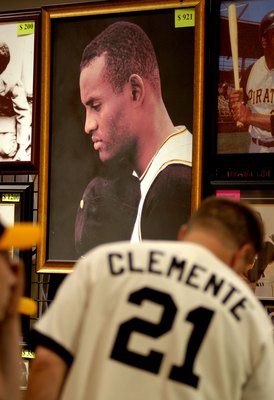 There should be no argument as to the best Puerto Rican baseball player of all time. Roberto Clemente set the standard for other Puerto Ricans to follow. One of the greatest to play the game, he was a hero and humanitarian to countless numbers of fans and citizens.
Clemente was named to 12 All-Star teams and won 12 Gold Gloves in his 18 seasons in Pittsburgh. He also won four batting titles, including two consecutive titles in 1964 (.339) and 1965 (.329).
While Clemente did not win a batting title in 1966, he posted career-highs with 29 home runs and 119 RBI to earn NL MVP honors. He is one of four players in baseball history to have a career batting average of at least .300 (.317) and win at least 10 Gold Gloves.
Clemente led the Pirates to a pair of World Series titles and batted .318 in five postseason series. In the 1971 Fall Classic, he was named World Series MVP after batting .414 (12-for-29) with two home runs and four RBI in a seven-game victory over Baltimore.
On Sept. 30, 1972, Clemente collected his 3,000th hit in the final game of the regular season. No one in attendance that day at Three Rivers Stadium would imagine that Clemente 3,000th hit would be his last regular season at-bat.
Nearly three months later, on Dec. 31, 1972, Clemente died in a plane crash while helping to deliver aid to earthquake victims in Nicaragua. The mandatory five-year waiting period for the Hall of Fame was waived, and Clemente was inducted in 1973 as the first Latin American enshrined.
Among his many posthumous honors, Major League Baseball presents the Roberto Clemente Award each year to the player who best follows Clemente's example of humanitarian work.
Keep Reading