The Greatest WWE Superstar Poses of All-Time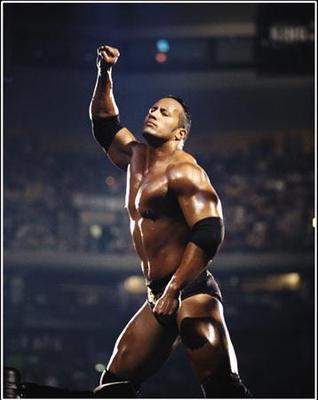 A wrestler's pose says a lot about who the wrestler really is. It expresses their personality and it's most of the time responsible for generating the loudest pops in the arena. Some poses were great, some were good and some were very cheesy but here I will rank the best WWE Superstar poses of all time to commemorate the return of Randy Orton's legendary pose.
10. Chris Jericho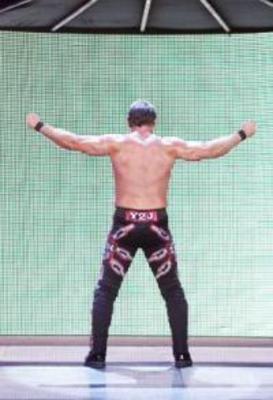 When the word "J E R I C H O" first appeared on the tron in 1999, the crowd went nuts.
When the lights turned on and his back was turned to the fans as he struck this pose, the fans got even louder even though they couldn't even see his face yet. Enough said.
Maybe this pose will return someday. "Do you understand what I am saying to you right now?"
9. The Undertaker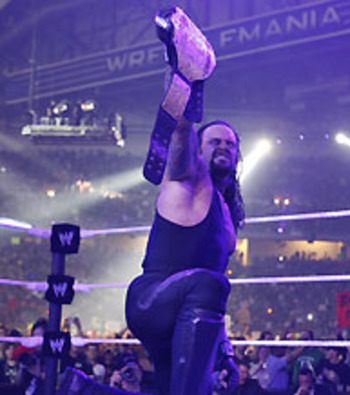 18-0 and still going strong. There's nothing like seeing The Undertaker get on one knee as lightning strikes and the light dim blue while raising his right hand up as a sign of victory.
Although I have to admit that through the years, this pose has grown stale as has character.
8. DX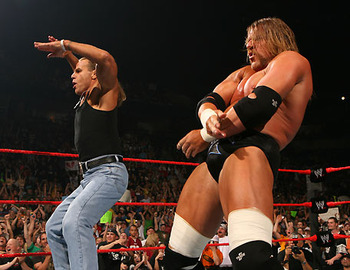 Shawn Michaels: "I was attitude before it became a catchphrase." And, indeed he was.
Shawn Michaels along with Triple H pushed the WWE to a more edgier level in 1997 with their immature antics, sexual explicitness and their catchphrase that went along with their signature "crotch chop" pose.
Hell, they even used this pose in today's "PG Era" along with the little kiddies in the audience with their glow sticks. This shows how relevant they still were 12 years later.
7. Triple H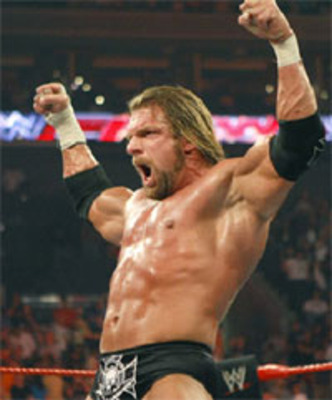 I never really understood the whole "water spitting" concept, but the pose that went along with it was bad ass and the best way to show the meaning of cerebral assassin.
Triple H sure came a long way from being a William Regal-type when he debuted.
6. Stone Cold Steve Austin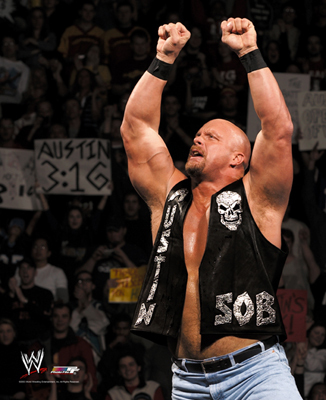 It didn't really matter if he did it with his fists clenched or with his middle fingers sticking up, either way it generated some of the loudest pops in WWE history.
Another thing I liked about Austin's pose is that he always hit all four corners of the ring to salute the entire arena.
5. Bret Hart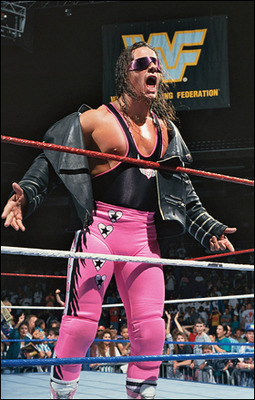 Did anyone else miss him doing his signature pose? I sure did.
It epitomized what the term "Hitman" stood for and overall attitude of his pose was a complete departure from the 80's corny "cough*hogan*cough" poses.
4. Hulk Hogan
Hulk Hogan was very much like the "Superman" of the WWE back then with his muscular physique, power, and uncanny ability to overcome almost every obstacle thrown at him (John Cena anyone???)
Then, following every victory, he does his trademark flexing pose (in my opinion) inspired by the poses pro bodybuilders do.
Who can ever forget the aftermath of one of the greatest Wrestlemania matches of all time when Hogan faced off against The Rock when The Rock wanted Hogan to pose in front of the crowd.
Hulkamania was reborn that day and it just goes to show you how much he was still missed amongst the WWE Universe.
3. The Rock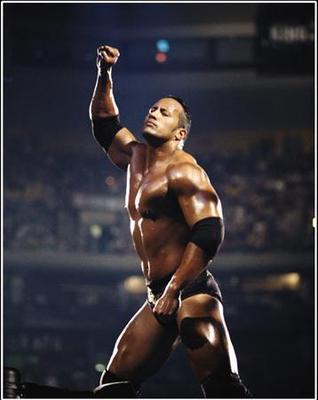 Simply electrifying! I've always found something profound and intense about The Rock's pose (probably inspired by the pose used during his Nation of Domination days.)
I find his pose as more of a salute to the millions and millions of his fans. Another unique thing I like is after he's done posing, he would turn his attention to his opponent and give him an intense, focused (I'm gonna lay the smackdown on your candy ass) stare.
Personally, I cannot wait to see him guest host Raw and see the pose one more time.
2. Randy Orton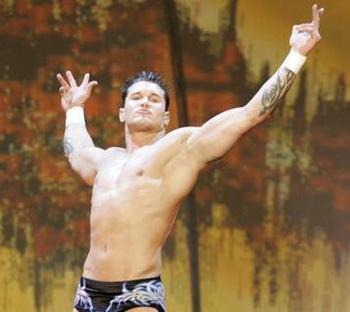 Hands down, the greatest pose since the Attitude Era, this is the kind of pose anybody can do without making themselves look stupid.
It really fit his cocky, stud-like character well and I'm glad to see The Viper bring it back.
1. Shawn Michaels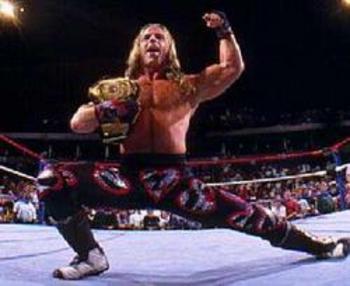 And of course the number one spot belongs to Shawn Michaels (and no, not because he just retired.)
I think this pose was nothing short of brilliance and it went so well with his character and theme song along with the pyrotechnics which added a great touch to it.
It sucks that we'll never get to see this pose again. Or will we?
Keep Reading