Detroit Tigers Dave Dombrowski With Question Marks Everywhere Stands Pat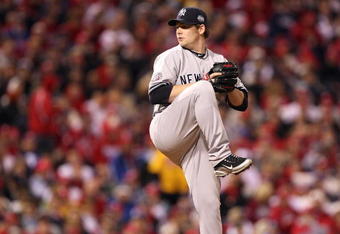 Jed Jacobsohn/Getty Images
With Dave Dombrowski's statement. The Tigers are done shopping in the offseason. Now this surprised me a bit. Why announce it now? Saving money on the cell phone bill? It leaves me confused.
I predict a Tiger move before the end of Spring Training. Seems to me that he may be talking trade and would like to up the price of somebody. I still believe that somebody to be Gerald Laird. An obvious fit with the New York Mets or is there still interest from the Seattle Mariners.
Were going young. Why not go young at Catcher too. Were going young at second base and center field. Seems we need to find out if Alex Avila can handle the long term load with that beautiful left handed bat.
The Bull Pen is going to be full of new faces. With big depth from the left side of the rubber. So deep, they will be trying to figure out who to bring north when the weather breaks in April.
Phil Coke will get a shot at the 5th starter position. We truly need one lefty added to the starting mix. The kid looks strong. His minor league stats show he has the capability. Rick Knapp is one of the best pitching coaches in MLB baseball of young arms.
Somehow the Tigers are relying on Jeremy Bonderman to be the 4th starter. They surely must know something I do not. Since his surgery, he truly has not been the dominant pitcher of old. You remember the future Ace quotes. I truly hope he can regain his form. Truly a force if he can. I have my doubts.
Dontrelle Willis needs more therapy or will he find his way. The Charismatic Willis career has derailed. He truly needs a change of scenery but nobody wishes to gamble the millions on an unsure wild thing. His best chance comes in 2011 when he can sign that free agent minor league contract with the Marlins, Pirates or anywhere in the National League.
Nate Robertson can carry some load. Be a reasonable fifth starter or long relief bullpen option. If the Tiger's can win the division and Nate is healthy, he would become very valuable against the Yankee or Red Sox lineup.
The one thing we all know is that pitching will get us over the hump in the American League Central. We have some depth at pitching. Throughout the season were going to need guys to fill in the blanks when the arms get tired. Injuries always poke you in the ribs at really bad times.
Pitching depth will certainly help. Go Tigers, we have it...I think.
I can see some starters in Late Spring training. Perhaps a reliever or triple A assignment for a player with options left. We will need the depth to fill in the blanks with the long grind of a 162 game season.
Who will step up from the minors?
Who will be the Detroit Tigers first and second batter?
Who will sign a minor league contract with invitation to Spring Training?
Who will be traded before the End of Spring Training?
I think we all may be surprised at the final 25 man roster heading north. It is a true youth movement. Let the Young Gun's battle it out. I am ready to see HUSTLE again! Bring the best 25 players north because they truly deserve it.
Is it....Spring Training yet?
Mark Duane
This article is
What is the duplicate article?
Why is this article offensive?
Where is this article plagiarized from?
Why is this article poorly edited?

Detroit Tigers: Like this team?