The Premier Preview: Barney's Predictions for the 2009-10 EPL Season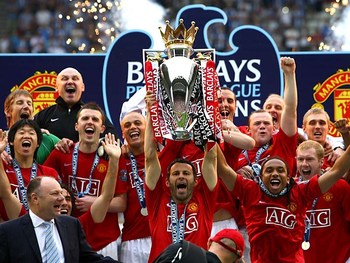 How time flies.
It only seems like yesterday that Lionel Messi rose to header the ball home against Manchester United in the Champions League final to give Barcelona an unassailable 2-0 lead, thus bringing an end to another enthralling football season.
And now we find ourselves on the eve of it all starting again. The Premier League kicks-off at midday tomorrow as Chelsea look to get their title challenge off to a good start against Hull (as well as defending their prestigious UWCC crown).
The summer transfer window has, as always, provided much debate and excitement, not least in the blue side of Manchester, and for once Mark Hughes' men are overshadowing their red counterparts. How long that will last for remains to be seen.
Can Liverpool finally claim their first Premier League title and their 19th overall? Can Arsenal defy their critics and challenge in the league themselves? How will Chelsea cope with another new man at the helm?
How will the newly promoted clubs fare? Will Hull or Stoke suffer from a case of second season syndrome? Will Tottenham finally be able to live up to the hype regarding their top four credentials?
All these questions will be answered over the next nine months, and in this slide-show, I will give my answers, predictions, and previews for all of these and more!
Arsenal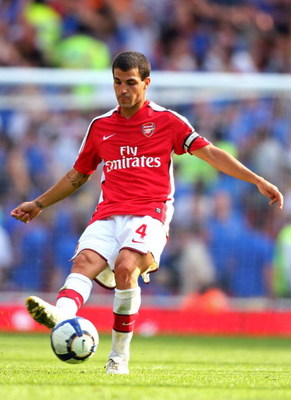 Manager: Arsene Wenger
Stadium: Emirates Stadium
Last Season: 4th (72 pts)
Players In: Thomas Vermaelen (Ajax, £10m)
Players Out: Emmanuel Adebayor (Manchester City, £25m); Kolo Toure (Manchester City, £14m)
Key Man: Cesc Fabregas
Arsene Wenger is finding himself increasingly under pressure with every trophy-less season, and no silverware this year may cause even louder murmurs of discontent.
With only one major signing thus far, Wenger's transfer strategy has come under scrutiny once more, particularly with the loss of Emmaunel Adebayor and Kolo Toure, both of whom were important players for the Gunners. The return to fitness of Tomas Rosicky and Eduardo will help them get over this, provided both stay fit.
They seem to be most people's favourites to drop out of the top four, but writing this Arsenal team off could be a big mistake. They are capable of playing the best football in the league, and a good season could see them putting up a major challenge for the title.
Verdict: fourth place. Still a few pieces short of the perfect jigsaw, but they should fend off the inevitable challenge from Man City, Aston Villa, and Everton with relative ease.
Cup Runs: Another good run in the Champions League, to at least the quarter-finals, wouldn't be surprising, but I see Arsenal making major progress in the FA Cup. In fact, I see them going all the way and winning it.
Aston Villa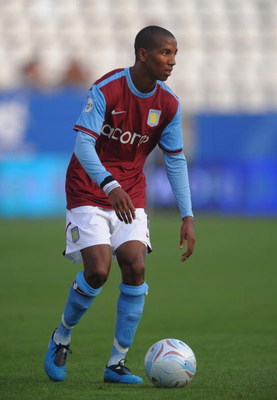 Manager: Martin O'Neill
Stadium: Villa Park
Last Season: 6th (62 pts)
Players In: Stewart Downing (Middlesbrough, £12m); Fabian Delph (Leeds United, undisclosed); Habib Beye (Newcastle, undisclosed)
Players Out: Gareth Barry (Manchester City, £12m); Zat Knight (Bolton, undisclosed)
Key Man: Ashley Young
The loss of talismanic midfielder Gareth Barry may take a while to adjust to, but Martin O'Neill has a plethora of young, English talent to choose from. In Ashley Young and Gabriel Agbonlahor, Villa have two of the brightest prospects in the country, while John Carew and Emile Heskey provide the perfect foil with their muscle up-front.
A repeat of last season's performance may be tough, especially with Man City's spending spree, so a place in the Europa League may be their most realistic ambition.
Verdict: seventh place. They are likely to be involved with Everton and Tottenham in a tussle for the Europa League spots and, should two be up for grabs due to results in the cups, I think, Villa will just grab the last one.
Cup Runs: I see nothing of note in either the Carling Cup or the FA Cup due largely to their relatively small first team squad. They may fair a little better in the Europa League, but I still can't see them getting further than the Quarter-Finals.
Birmingham City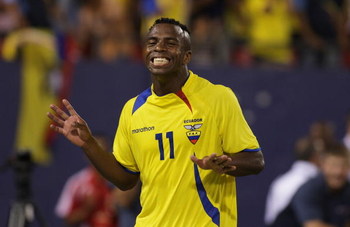 Manager: Alex McLeish
Stadium: St. Andrews
Last Season: 2nd in Championship (83 pts)
Players In: Scott Dann (Coventry City, undisclosed); Christian Benitez (Santos Laguna, £8.5m); Roger Johnson (Cardiff City, £5m); Barry Ferguson (Rangers, £1.5m); Joe Hart (Manchester City, Loan); Giovanny Espinoza (Barcelona SC, Loan); Lee Bowyer (West Ham, free); Gregory Vignal (Lens, undisclosed)
Players Out: Stephen Kelly (Fulham, free)
Key Man: Christian Benitez
Alex McLeish has recruited very well over the summer, namely record transfer Christian Benitez. He has also brought in players with vital Premier League experience in the shape of Gregory Vignal, Lee Bowyer, and Joe Hart. Barry Ferguson at just £1.5m looks to be a great deal as well.
Birmingham will have trouble staying in the league and, like most newly-promoted sides, will either sink or swim. A lot depends on how Benitez takes to the Premier League, as his goals could keep Birmingham up.
Verdict: 18th place. It will be close, but I think Birmingham will just fall the wrong side of that relegation line. Afonso Alves proved last season that big-money strikers with a proven pedigree don't necessarily equal success, and I fear the same fate for Birmingham.
Cup Runs: Nothing of note. Perhaps a decent run in the Carling Cup, but don't expect them to challenge for any silverware.
Blackburn Rovers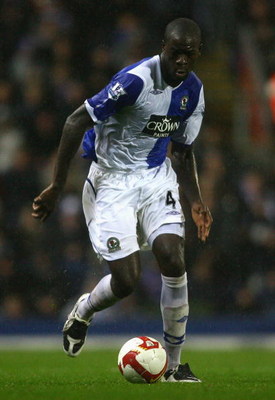 Manager: Sam Allardyce
Stadium: Ewood Park
Last Season: 15th (41pts)
Players In: Lars Jacobsen (Everton, free); Elrio van Heerden (Club Brugge, free); Gael Givet (Marseille, £3.5m); Franco Di Santo (Chelsea, loan); Nikola Kalinic (Hajduk Split, £6m)
Players Out: Matt Derbyshire (Olympiakos, £3m); Roque Santa Cruz (Manchester City, £17.5m)
Key Man: Chris Samba
The loss of Roque Santa Cruz could hit Blackburn hard, and new signing Nikola Kalinic will have to step up to the plate in order for Blackburn to have anything other than a slight relegation scare and eventual mid-table mediocrity.
Sam Allardyce has got his team playing typical Allardyce football. It's not pretty, but it is effective, and that is, ultimately, all that matters. They'll be a tough team to face, but won't make many headlines.
Verdict: 13th place. Another nothing season for Blackburn really. No real threat of relegation and no real chance of any success.
Cup Runs: Again, I expect a pretty ordinary show here. Perhaps a quarter-final appearance if they get a bit of luck but nothing more than that.
Bolton Wanderers
Manager: Gary Megson
Stadium: Reebok Stadium
Last Season: 13th (41pts)
Players In: Sean Davis (Portsmouth, free); Paul Robinson (West Brom, loan); Sam Ricketts (Hull, undisclosed); Zat Knight (Aston Villa, undisclosed); Lee Chung-Yong (FC Seoul, undisclosed)
Players Out: Tope Obadeyi (Swindon, loan)
Key Man: Jussi Jaaskelainen
Gary Megson's summer signings have strengthened Bolton's defensive, which should make them even harder to beat. However, unless Johan Elmander finds his shooting boots, they will still lack bite up-front. Kevin Davies is important to Bolton, but he is not exceptionally prolific.
Much like Blackburn, I see Bolton heading to another safe and unspectacular season. Expect them to cause a few upsets and record a lot of draws, however.
Verdict: 11th place. The definition of mid-table mediocrity. Difficult to beat but find it difficult to win. A team no others fear, but one no-one enjoys playing against.
Cup Runs: Nothing of note. Expect them to progress through the first few rounds but fall way short of the glory.
Burnley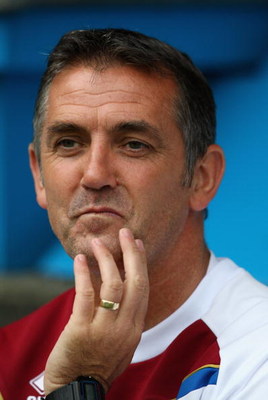 Manager: Owen Coyle
Stadium: Turf Moor
Last Season: 5th in Championship (76 pts, promoted via Play-Offs)
Players In: Steven Fletcher (Hibernian, £3m); Tyrone Mears (Derby, £500,000); Richard Eckersley (Manchester United); Brian Easton (Hamilton, £350,000); David Edgar (Newcastle, free); Fernando Guerrero (Independiente, loan)
Players Out: Alan Mahon (Tranmere)
Key Man: Owen Coyle
A lot depends on how Owen Coyle can cope with Premier League management. He looks like a good, young manager with a great future ahead of him. Inspiring Burnley to survival would be a significant feather in his cap.
Traditionally, some newly promoted teams ride a wave of emotion upon reaching the promised land, while others get caught like a rabbit in the headlights. Unlike some others tipping them for a Hull-esque start to the season, I see Burnley edging more towards the latter.
Verdict: 20th place. I predict dead last for Burnley, and by some way. Not quite the disaster that Derby experienced two seasons ago, but a convincing relegation, nonetheless. Very much a Championship side in the Premier League.
Cup Runs: While I don't see much hope for Burnley in the league, I do in the Carling Cup. I'm predicting another semi-final spot for Owen Coyle's men.
Chelsea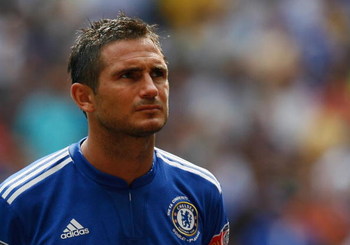 Manager: Carlo Ancelotti
Stadium: Stamford Bridge
Last Season: 3rd (83 pts)
Players In: Yuri Zhirkov (CSKA Moscow, £18m); Daniel Sturridge (Manchester City, free); Ross Turnbull (Middlesbrough, free)
Players Out: Ben Sahar (Espanyol, £1m); Michael Mancienne (Wolves, loan)
Key Man: Frank Lampard
Another season, another manager for Chelsea. Will Ancelotti be a Luis Felipe Scolari or a Guus Hiddink? I'm leaning towards the latter, and with him in charge, Chelsea will be a formidable unit, and a serious contender for the title, as expected.
With Michael Essien fit from the start of the season, and John Terry and Didier Drogba content to stay at the Bridge, there is less turmoil in Chelsea now than there has been in recent years. Expect strong challenges on all fronts.
Verdict: 2nd Place. The top three will be very close, and Chelsea will come sandwiched in between them, just a few points, perhaps a few goals from claiming their third Premier League title.
Cup Runs: I have already predicted Arsenal winning the FA Cup, but I expect Chelsea to be their opponents in the final. It's not the only final I expect Chelsea to get to either. With Ancelotti's European nouse, Chelsea should get to the Champions League final, only to be beaten at the final hurdle once more by either Real Madrid or Barcelona.
Everton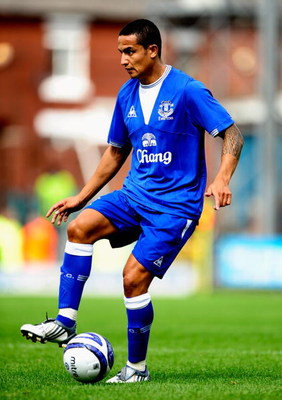 Manager: David Moyes
Stadium: Goodison Park
Last Season: 5th (63 pts)
Players In: Jo (Manchester City, loan)
Players Out: Lars Jacobsen (Blackburn, free)
Key Man: Tim Cahill
David Moyes is fast becoming one of the most respected managers in the league, as shown by a record third LMA Manager of the Year award last season. However, increased competition from the moneybags of Manchester City has made his goal of breaking into the top four even harder.
He hasn't made any big moves in the transfer window, but crucially he has resisted the approaches from Man City for Joleon Lescott so far, avoiding any major weakening of his side.
Verdict: sixth place. Ultimately, they won't be able to compete with the top five due to the massive gap in finances and resources, but they should be able to sneak into sixth ahead of Aston Villa and Tottenham.
Cup Runs: Another good cup run for Everton is entirely possible this year. I predict a fairly early exit out of the Carling Cup, but a semi-final place in the FA Cup. A semi-final place in the Europa League is also a possibility, but that depends on whether Everton's fairly small squad can cope with a demanding schedule.
Fulham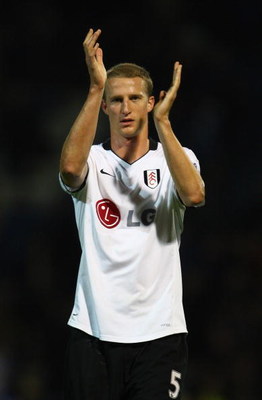 Manager: Roy Hodgson
Stadium: Craven Cottage
Last Season: seventh (53 pts)
Players In: Bjorn Helge Riise (Lillestrom, undisclosed); Stephen Kelly (Birmingham, free); Kagisho Dikgacoi (Golden Arrows, free)
Players Out: None
Key Man: Brede Hangeland
Fulham will find it extremely hard to match their heroics of last season, but Roy Hodgson has done well to keep the squad together and will be asking for the same again.
A lot rests upon whether his colossus, Brede Hangeland, stays at the club or not. If he does, another impressive season could be in store for Fulham. If not, they're going to find it a lot harder.
Verdict: 10th place. Not quite the level of last season, but I'm sure Roy Hodgson will still be content with 10th.
Cup Runs: A good run in the Europa League is possible but unlikely, while success in the domestic cup competitions may be a bridge too far.
Hull City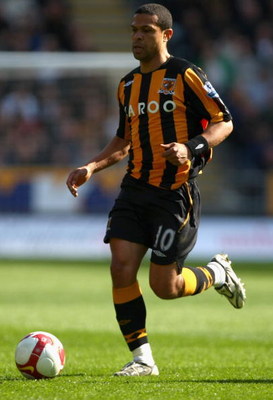 Manager: Phil Brown
Stadium: KC Stadium
Last Season: 17th (35 pts)
Players In: Steven Mouyokolo (Boulogne, £1.8m); Seyi Olofinjana (Stoke, £3m); Jozy Altidore (Villarreal, loan); Stephen Hunt (Reading, undisclosed); Kamel Ghilas (Celta Vigo, undisclosed)
Players Out: Sam Ricketts (Bolton, undisclosed)
Key Man: Geovanni
Hull are a tricky one. Will they perform like they did at the start of last season, or like they did at the end of last season? I'm predicting somewhere in the middle. A repeat of last season's meagre points tally is unlikely to be enough, however.
If Geovanni can inspire Hull, as he did at the start of last season, and if Phil Brown can keep his team-talks inside the dressing room, then perhaps Hull will be safe. Three words will scare Hull fans, however: Second Season Syndrome.
Verdict: 19th place. Second season syndrome will strike. Hull were on poor form at the end of last season, and without the wave of momentum that got them off to such a stormer last time round, I fail to see how they can survive.
Cup Runs: Nothing too surprising or shocking here. Progress through the first few rounds but never in contention for honours.
Liverpool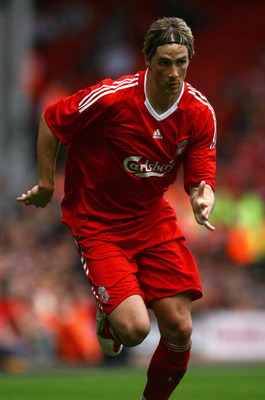 Manager: Rafael Benitez
Stadium: Anfield
Last Season: second (86 pts)
Players In: Glen Johnson (Portsmouth, £17.5m); Alberto Aquilani (Roma, £20m)
Players Out: Sebastian Leto (Panathinaikos, £1.3m); Jermaine Pennant (Real Zaragoza, free); Alvaro Arbeloa (Real Madrid, £3.5m); Xabi Alonso (Real Madrid, £30m)
Key Man: Fernando Torres
After coming so close last season, the level of belief on Merseyside in regards to ending the 20 year wait for another league title is higher than ever. Losing Xabi Alonso is a blow, but Alberto Aquilani should provided sufficient cover.
Last season's title race merely served to wetten the appetite of the Liverpool players even further and, provided their key players stay relatively injury-free, Liverpool could finally be getting their name etched on the trophy in May.
Verdict: 1st place. Where else was I going to put them? They will face a stern challenge from both Chelsea and Manchester United, but should ultimately come out on top.
Cup Runs: As usual, they will be a force to be reckoned with in Europe, reaching the semi-finals at least. In the Carling Cup I can see them reaching the same stage, perhaps going on to the final, while in the FA Cup I can see a shock exit to a lower league team.
Manchester City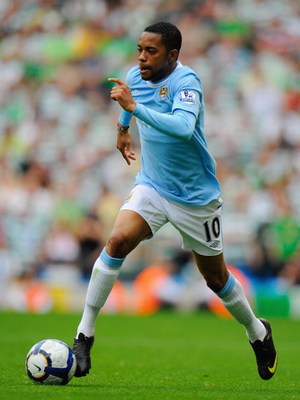 Manager: Mark Hughes
Stadium: City of Manchester Stadium
Last Season: 10th (50 pts)
Players In: Gareth Barry (Aston Villa, £12m); Roque Santa Cruz (Blackburn, £17.5m); Carlos Tevez (MSI, £25m); Emmanuel Adebayor (Arsenal, £25m); Kolo Toure (Arsenal, £14m)
Players Out: Daniel Sturridge (Chelsea, free); Ched Evans (Sheff Utd, £3m); Elano (Galatasaray, £6m); Kasper Schmeichel (Notts County, undisclosed)
Key Man: Robinho
City have dominated the headlines during the summer with their big money signings, but most are still sceptical as to their credentials as top four contenders.
With a squad containing the likes of Robinho, Emmaunel Adebayor, and Carlos Tevez, however, it is hard to see past them as a genuine threat. Another top class defender may help top balance the squad, but even without that, this season should be a lot better than last for Man City.
Verdict: fifth place. Not quite cracking the top four this season, but they will play a major part in the title race. Those who are dismissing them as all talk do so at their own peril as City will be a force to be reckoned with.
Cup Runs: City have reasonable depth in their squad now, especially in attack, so a cup run is a very real possibility. Expect a semi-final appearance in both the FA Cup and the Carling Cup, with a potential final in the latter.
Manchester United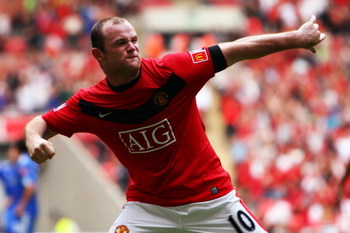 Manager: Sir Alex Ferguson
Stadium: Old Trafford
Last Season: first (90 pts)
Players In: Antonio Valencia (Wigan, £18m); Michael Owen (Newcastle, free); Gabriel Obertan (Bordeaux, £3m)
Players Out: Carlos Tevez (loan expired); Cristiano Ronaldo (Real Madrid, £80m); Fraizer Campbell (Sunderland, £3.5m); Danny Simpson (Newcastle, loan)
Key Man: Wayne Rooney
Can Manchester United replace the goals Cristiano Ronaldo and Carlos Tevez have given them? I don't think they can. Wayne Rooney may shine when the spotlight is on him, but he is not a 25+ goals a season player.
Michael Owen could be that player, but only if he stays fit. I have him down as the signing of the summer, while Antonio Valencia's move is among my worst transfers. They may not be looking for a like-for-like replacement, but a swap of Valencia for Ronaldo leaves a huge gap.
Verdict: third place. They will still be heavily involved in the title race, pushing Liverpool and Chelsea all the way, but the loss of Ronaldo in particular will hit them hard.
Cup Runs: As usual, United should be expected to challenge on all fronts. I see a Champions League semi-final, a League Cup final, and a potential FA Cup semi-final as well. Their best hope of silverware is the Carling Cup.
Portsmouth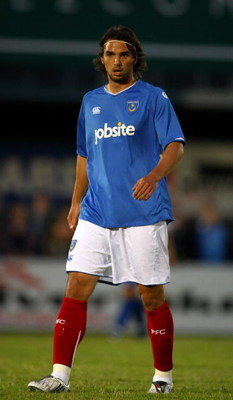 Manager: Paul Hart
Stadium: Fratton Park
Last Season: 14th (41 pts)
Players In: Steve Finnan (Espanyol, free); Aaron Mokoena (Blackburn, free); Frederic Piquionne (Lyon, loan); Antti Niemi (Fulham, free); Anthony Vanden Borre (Genoa, loan)
Players Out: Peter Crouch (Spurs, undisclosed); Glen Johnson (Liverpool, £17.5m); Sean Davis (Bolton, free)
Key Man: Niko Kranjcar
It was tough picking a key player for Portsmouth. The prospective takeover has left the squad looking the weakest it's been since they got promoted to the Premier League, and if it isn't completed soon, they could be heading for disaster.
Portsmouth have lost two important players in Glen Johnson and Peter Crouch and, although the signings of Steve Finnan and Aaron Mokoena are good buys, some more players are needed for Portsmouth to stay in the league.
Verdict: 17th place. Just. By the skin of their teeth, I can see Portsmouth staying up, quite possibly on goal difference. Prepare for a turbulent season if you're a Pompey fan!
Cup Runs: I wouldn't be surprised if Portsmouth embarked on successful cup runs in both the Carling Cup and the FA Cup, but they'll be lucky to get as far as the semi-finals.
Stoke City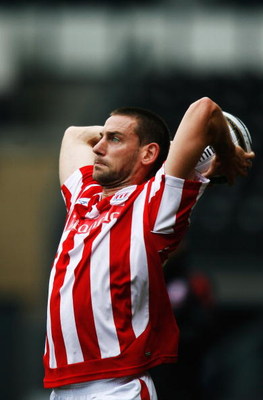 Manager: Tony Pulis
Stadium: Brittania Stadium
Last Season: 12th (45 pts)
Players In: Dean Whitehead (Sunderland, £3m)
Players Out: Seyi Olofinjana (Hull, £3m)
Key Player: Rory Delap
Stoke impressed everyone last season, and already look like they may be in the Premier League for a few seasons at least. Tony Pulis' side don't play pretty football, but the crowd at the Brittania Stadium still get behind them and are a major force in home games.
Rory Delap's long throw-ins caused all sorts of problems last season, and if he can repeat them this season, he is going to be a vital part of Stoke's bid to avoid second season syndrome.
Verdict: 14th place. Another fairly comfortable season for Stoke. Minor scares of relegation but at the end of the season they'll be a good distance away.
Cup Runs: Don't expect anything spectacular from Stoke, but they may get to the latter stages of a cup tournament, and their physical style may knock out a few big boys along the way!
Sunderland
Manager: Steve Bruce
Stadium: Stadium of Light
Last Season: 16th (36 pts)
Players In: Lorik Cana (Marseille, £5m); Fraizer Campbell (Manchester United, £3.5m); Paulo da Silva (Toluca, free); Darren Bent (Tottenham, £10m)
Players Out: Dean Whitehead (Stoke, £3m); Michael Chopra (Cardiff, £4m); Greg Halford (Wolves, undisclosed)
Key Man: Kenwyne Jones
It should be a comfortable enough season for Sunderland, certainly more comfortable than last year's relegation battle. Steve Bruce knows how to keep a club in the Premier League, and he should do that with relative ease.
Darren Bent and Kenwyne Jones could link up to become a deadly partnership, and if they link up well then a top half finish is possible.
Verdict: 15th place. The bottom five will struggle, but Sunderland and above should be safe with a few games to spare.
Cup Runs: Nothing of note. Perhaps a decent run in the FA Cup, but nothing beyond the quarter-finals at best.
Tottenham Hotspur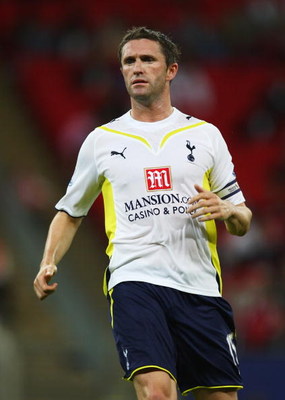 Manager: Harry Redknapp
Stadium: White Hart Lane
Last Season: eigth (51 pts)
Players In: Peter Crouch (Portsmouth, undisclosed); Kyle Walker & Kyle Naughton (Sheffield United, undisclosed); Sebastien Bassong (Newcastle, £8m)
Players Out: Didier Zokora (Sevilla, £8m); Chris Gunter (Nott'm Forest, £1.75m); Darren Bent (Sunderland, £10m)
Key Man: Robbie Keane
Tottenham fans will be happy to hear that there will be no repeat of last season's first few months, and that Harry Redknapp should have his side challenging for a European place throughout the season.
The arrival of Peter Crouch could prove vital as he has a good understanding with Jermaine Defoe, and Sebastien Bassong's move eases their central defence worries, as well as taking some pressure off Ledley King.
Verdict: eigth place. Despite battling with Everton and Aston Villa for the final Europa League spots all season, I predict that Tottenham will just come up short, finishing just behind them in eighth place.
Cup Runs: They have a good record in the Carling Cup recently so don't be surprised if another good cup run comes from that. I can also see them challenging for the FA Cup this season, perhaps getting as far as the semi-finals.
West Ham United
Manager: Gianfranco Zola
Stadium: Upton Park
Last Season: ninth (51 pts)
Players In: Luis Jimenez (Inter Milan, loan); Peter Kurucz (Ujpest FC, free); Fabio Daprela (Grasshopper Club Zurich, undisclosed); Radoslav Kovac (Spartak Moscow, undisclosed)
Players Out: Freddie Sears (Crystal Palace, loan); Lee Bowyer (Birmingham, free)
Key Man: Carlton Cole
Gianfranco Zola is building an impressive young side at Upton Park, and he will look to continue that this season. The aim will be a Europa League spot, but they may fall just short of that.
A return to fitness for Dean Ashton will be a very welcome treat for Zola, but even without him, Carlton Cole is beginning to create a reputation for himself.
Verdict: ninth place. A repeat of last season for West Ham. Not consistent enough to make it into Europe, but not too inconsistent that they drop into the bottom half.
Cup Runs: No surprises. I expect them to get to the fourth or fifth rounds before being knocked out.
Wigan Athletic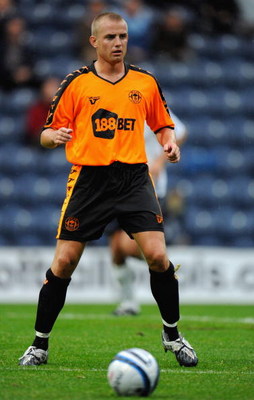 Manager: Roberto Martinez
Stadium: JJB Stadium
Last Season: 11th (45 pts)
Players In: Jordi Gomez (Espanyol, £1.7m); Hendry Thomas (Olimpia, free); Jason Scotland (Swansea, £2m); James McCarthy (Hamilton, £1.2m); Scott Sinclair (Chelsea, loan); Antonio Amaya (Rayo Vallecano, free)
Players Out: Antonio Valencia (Man Utd, £16m)
Key Man: Lee Cattermole
Roberto Martinez has a tough task ahead of him as he prepares for his first taste of life in the Premier League. Lee Cattermole has been linked with a move away from the club, and Antonia Valencia has already left.
I can see signs of Martinez becoming another Paul Ince, and not lasting too long. When they bring in another manager, however, they should avoid the drop with ease and finish in a good position.
Verdict: 12th place. Either Martinez will get it right, or he will get it wrong and be replaced by someone who steadys the ship.
Cup Runs: They may get a decent Carling Cup run if they're lucky, but I'm not expecting anything special.
Wolverhampton Wanderers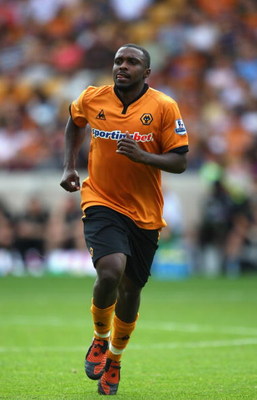 Manager: Mick McCarthy
Stadium: Molineux
Last Season: 1st in Championship (90 pts)
Players In: Ronald Zubar (Marseille, undisclosed); Greg Halford (Sunderland, undisclosed); Nenad Milijas (Red Star, £2.7m); Marcus Hahnemann (Reading, free); Andrew Surman (Southampton, £1.2m); Kevin Doyle (Reading, £6.5m); Michael Mancienne (Chelsea, loan)
Players Out: None
Key Man: Sylvan Ebanks-Blake
Mick McCarthy has never had the best luck as a Premier League manager, but his summer signings could well save him this time. They have splashed the cash, and so they should be expected to stay up.
Sylvan Ebanks-Blake has been prolific in the Championship, but whether he can repeat that in the Premier League is another story. Kevin Doyle will need to help him out in the goals department.
Verdict: 16th place. Not exactly a comfortable season, but the threat of relegation would always seem four clubs away. Perfect when survival is the aim of the game.
Cup Runs: Nothing of particular note here. I would be surprised if Wolves managed to make major inroads into the cup competitions.
Keep Reading

Liverpool: Like this team?