The 10 Best Rivalries in European Football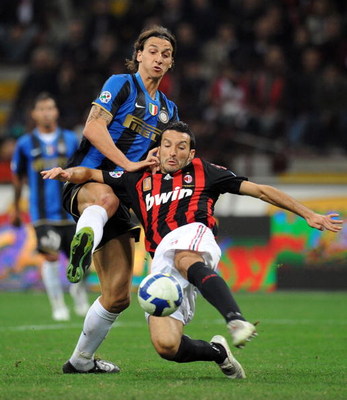 In football, there are many different major rivalries that exist that make us, the fans, stay at the edges of our seats, watching and waiting for something miraculous to happen.
This is especially true in Europe, as there are many amazing top division rivalries that exist that interest all football and non-football fans, which can make everything come down to one major moment to decide which group of fans has bragging rights over the other team.
In European football, these rivalries are common, but here are the 10 best top division European rivalries.
No. 10: Benfica vs. Porto
Considered by many to be the best rivalry in Portuguese football, Benfica vs. Porto has been a rivalry that has had many different memorable incidents.
From players such as international teammates Joao Pinto (Benfica) and Paulinho Santos (Porto) openly declaring their hatred of each other to the massive events that happen between both groups of supporters, this rivalry is an important game for both the clubs.
Both teams always look to get an advantage over the other team, at times by any means possible.
No. 9: Tottenham vs. Arsenal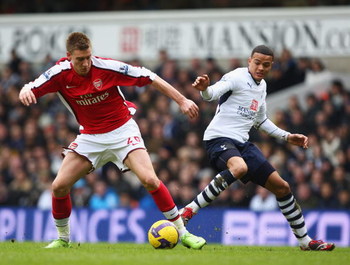 One of the top rivalries in the English Premier League is the North London derby, which consists of Tottenham and Arsenal and is possibly the best football rivalry in all of London.
The rivalry truly started after Arsenal sneaked its way into the top division of English football in the late-1910s over Tottenham.
Since then, both teams have competed against each other in various competitions, and very few players have ever crossed the line to join the other side.
No. 8: Borussia Dortmund vs. Schalke 04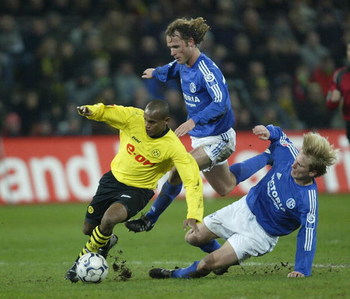 The Revierderby between Borussia Dortmund and Schalke 04 is considered by many to be the top derby in the Bundesliga.
The teams have met each other almost every year since 1925 and have many times been a thorn in the other team's side, as each team has denied the other in winning the Bundesliga multiple times.
Also, the Dortmund fans have gone crazy in these matches, as they sell replica jerseys after beating Schalke and celebrate every year after Schalke doesn't win the Bundesliga.
No. 7: Manchester United vs. Liverpool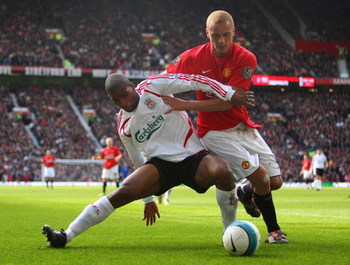 The two most successful clubs in English history, Manchester United vs. Liverpool has been the best rivalry in all of England. Both teams have each won the top division of English football 18 times and have met each other numerous times in major games.
Players involved in this rivalry, such as Steven Gerrard and Gary Neville, both have showed how much they dislike the other team, and throughout the years, fans of both sides have had violence between each other, even though it has been lowered in recent years because of increased security.
No. 6: Real Madrid vs. FC Barcelona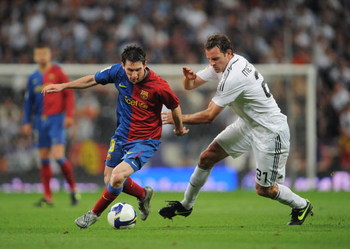 The El Clásico, Real Madrid vs. FC Barcelona, is probably the top rivalry in Spanish football, as it pits these two giants against each other. The matches between the teams are watched by millions of people around the globe, and both teams currently have some of the top players in the world playing on their respective sides.
Transferring between teams is also often frowned upon, as these two clubs' rivalry has existed for hundreds of years before these clubs started to play football against each other.
No. 5: AC Milan vs. Inter Milan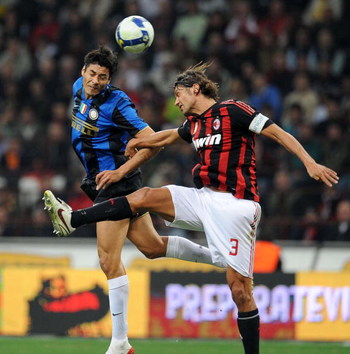 The Derby della Madonnina, AC Milan vs. Inter Milan, is one of the top rivalries in Italy, as it pits two Italian football giants against each other at least twice every year at the San Siro (which both teams call home).
Throughout the years, the passionate Italian fans are known to bring violence into these games, which was especially true in the 2005 UEFA Champions League, as Inter fans started to throw flares, with one striking AC Milan keeper Dida on the shoulder, forcing him to leave the game.
After play resumed, the fans started to throw flares again, which caused the game to be forfeited, and Inter had to play its first four home matches in the Champions League the next season behind closed doors at the San Siro.
No. 4: Celtic vs. Rangers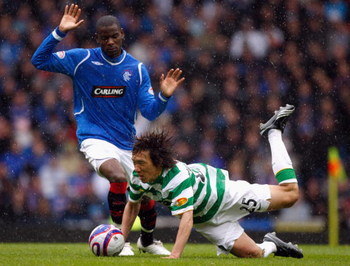 A battle between the two best clubs in Scotland, Celtic vs. Rangers consists of two teams that not only dislike each other but also have major differences with each other.
The teams have a split between them, as Celtic represents the Catholic religion and associates itself with Ireland, while Rangers are Protestant and use the Union Flag as a common signal with their supporters.
The clubs have an intense rivalry on the field, and supporters of the archrivals become crazy during these matches.
No. 3: Lazio vs. Roma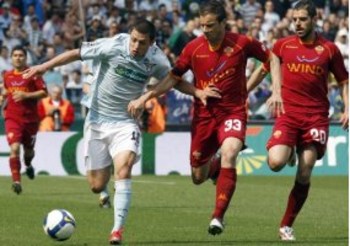 The Derby della Capitale, Lazio vs. Roma is a rivalry that splits Rome, as it is considered by many to be the most intense rivalry in all of Italy. The fans from both sides have helped make this one of the top rivalries in Europe, as they will do anything to help their team to victory.
However, this includes using violence, as fans have been killed during this local derby, and racism has started to infiltrate this rivalry more in recent years.
In 2004, a riot broke out during the derby after a rumor started that a boy was killed by police, which caused the match to be canceled and looting to begin.
No. 2: Fenerbahçe vs. Galatasaray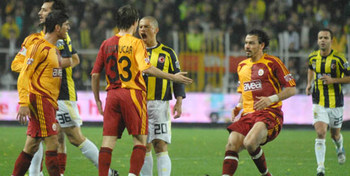 The top rivalry in Turkey, Fenerbahçe vs. Galatasaray is a major battle between two clubs that have some supporters that consider beating the other team more important than winning the Turkcell Super League (the top division in Turkish football).
The game is considered by some to be a "Civil War," and fans have had riots when these two teams met during friendlies. Also, these two clubs are two of the strongest teams in the Turkish Süper Lig, which causes these games to become even more important to become the best team in Turkey.
No. 1: Panathinaikos vs. Olympiakos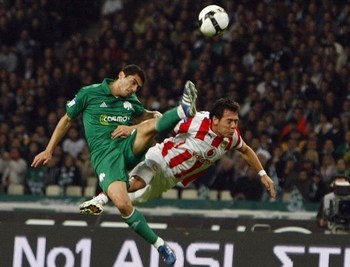 The "Derby of the eternal enemies," Panathinaikos vs. Olympiakos is the most intense rivalry in Europe and one of the most intense rivalries in the world.
Both of these clubs' supporters are known to go completely crazy whenever these two face off, as breaking seats, fighting, fireworks, and street rioting are all common when these two Greek giants meet.
Because these two teams are usually the two best teams in Greece, meetings between these two often have title implications in the Super League Greece.
Keep Reading