Could Inter Milan's Algerian international Saphir Taider—a 22-year-old, 5'11", 161-pound central midfielder—be a target for Manchester United during the summer transfer window?
To cover that hypothetical scenario, here is a scouting report on Taider.
Grading Taider vs. Germany: C+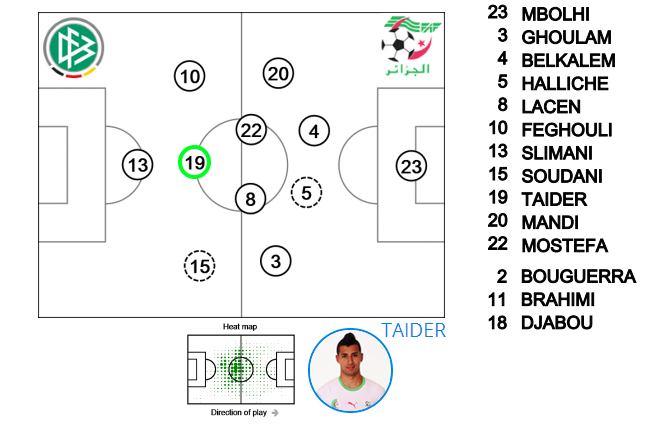 FIFA.com
Given the green light to operate as the most advanced of Algeria's midfield three, Taider failed to score or create a goal amid Germany's unstable defence.
Germany still sleeping here. Mustafi and Howedes looking very vulnerable.

— Stefan Bienkowski (@SBienkowski) June 30, 2014
You can make the case that Germany's best defender was their goalkeeper, Manuel Neuer, who functioned as a quasi-sweeper.
Neuer has come out of his box 18 times, says the comm. Any stats agencies know of a higher precedent?

— Clark Whitney (@Mr_Bundesliga) June 30, 2014
This means it was even more inexcusable that Taider didn't cash in.
worst #GER performance of this tournament in the first half. #ALG playing it beautifully.

— Raphael Honigstein (@honigstein) June 30, 2014
Taider was in position to control midfield proceedings for Algeria.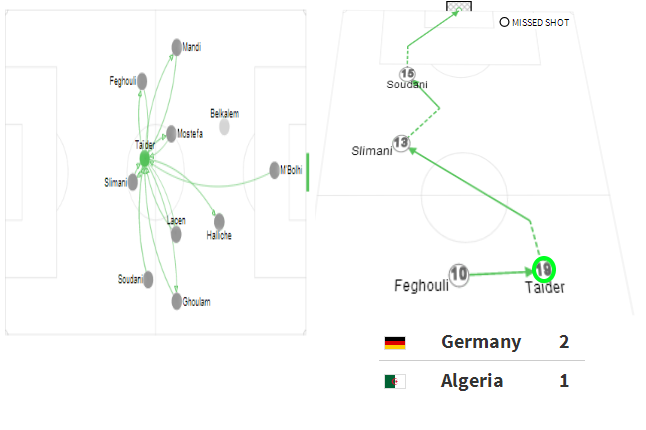 vs. Germany; HuffingtonPost.com
However, Taider only made 18 of 25 passes in 78 minutes, per FIFA.com.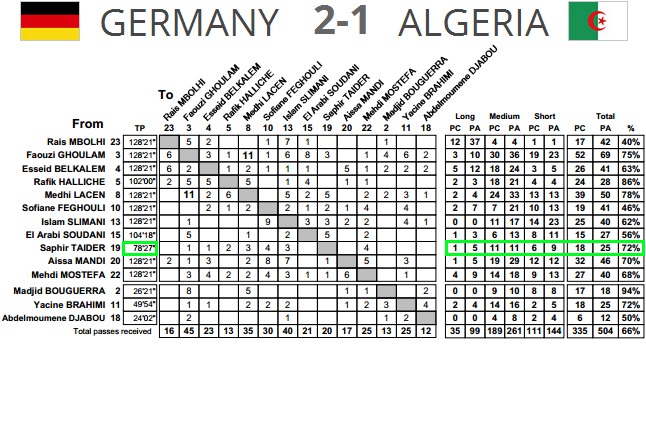 FIFA.com
What Taider did well was pressing the Germans, making three tackles and intercepting a pass.
Taider Positives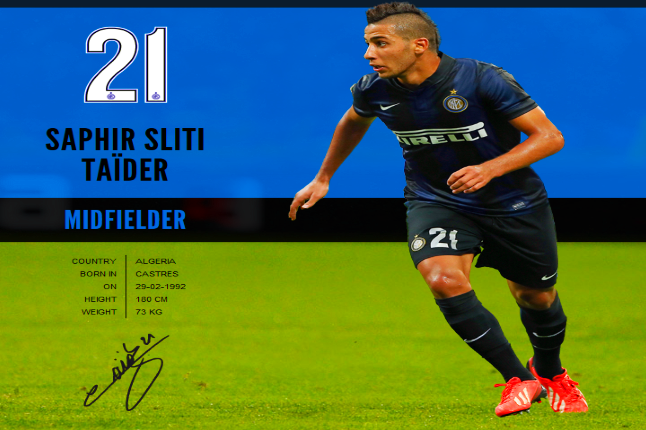 Inter.it
Taider is physically and technically impressive.
He is a tireless runner, and he completed 89 percent of his passes.
On five occasions, he posted a perfect pass completion percentage, per Squawka.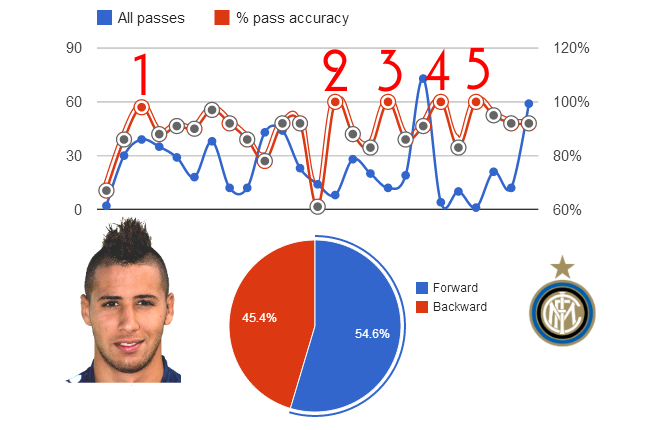 Squawka.com
What Taider excels at is jostling for every possession, which was evident when he acrobatically launched himself at the ball to score against Sassuolo.
Taider is developing his set-piece proficiency.
His sinking free-kick flummoxed Chievo Verona central midfielder Perparim Hetemaj and led to Inter centre-back Marco Andreolli putting away the rebound.
Taider swung in a free-kick for Inter centre-forward Rodrigo Palacio to score against Udinese.
Taider can also be called upon to take a penalty, like when he slotted away a spot-kick against Trapani.
Taider Negatives
Shooting efficiency is an area in which Taider needs to drastically improve.
With time and space, he hit a tame shot at Roma goalkeeper Morgan De Sanctis.
Despite being on an acute angle, Taider showed bad shot selection by shooting near post, which was covered by Juventus goalkeeper Gianluigi Buffon.
After sending in a low cross, Taider received a low cross in return but inexplicably missed right in front of goal against Bologna.
Those three shots summarise Taider's shooting, as he only converted 6.2 percent of scoring chances, per Squawka.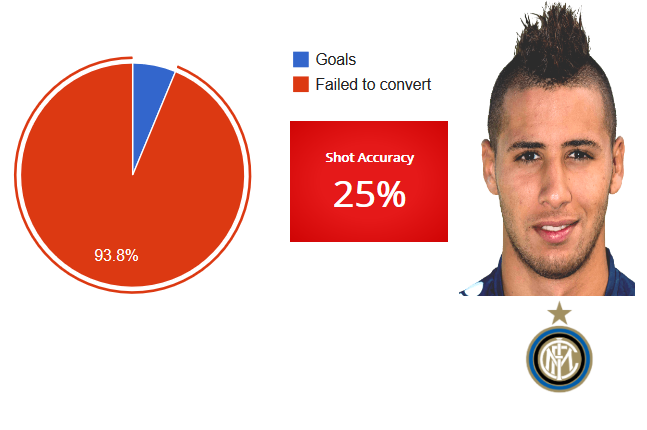 Squawka.com
Bottom Line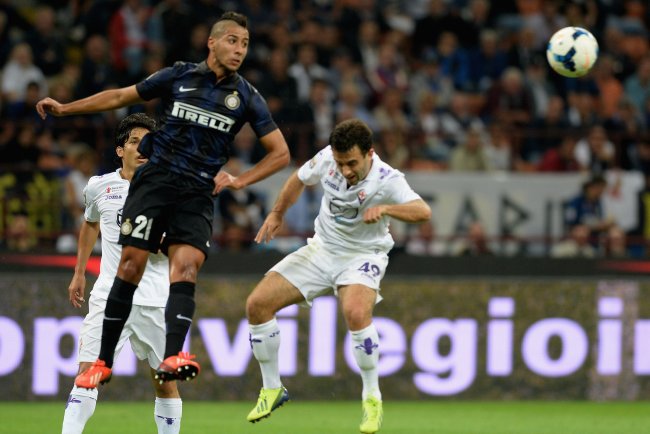 Claudio Villa/Getty Images
Taider has the potential to transition into a complete midfielder, but he only started 52 percent of Serie A games for Inter.
In the past, Inter regrettably let go of Andrea Pirlo, Clarence Seedorf and Dennis Bergkamp.
While Taider lacks form, he possesses high upside, like the aforementioned former Nerazzurri players.
Given Taider's multifaceted playing style, solid physical tangibles and ability to take set pieces, United management should consider signing him.
Why?
You can envision United manager Louis van Gaal pairing Taider with Ander Herrera to form an athletic, disruptive and technically astute engine room.
What a great signing by the way. He is as good as number 10 or centre mid. A clever player, an intelligent young man this @anderherrera8

— Guillem Balague (@GuillemBalague) June 24, 2014
Statistics via WhoScored.com