WWE Power Rankings 2/3/2014: CM Punk Walks out Edition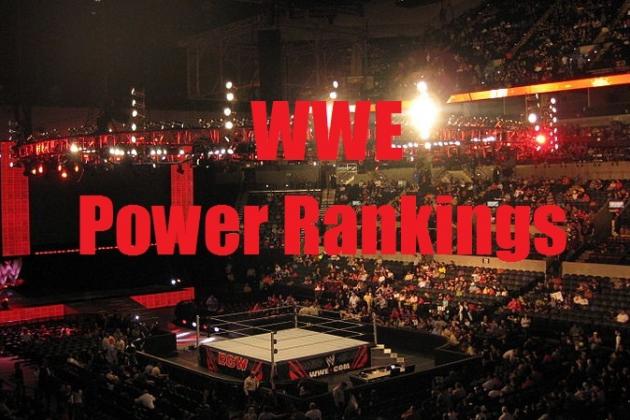 Credit: Alex Musso

To say the past week in WWE has been eventful would be a gross understatement. The WWE Universe was clearly not happy with the Royal Rumble 2014 pay-per-view and let WWE know all about it.
Then things got even more interesting. CM Punk walked out and may never return. As such, CM Punk has been removed entirely from these rankings. Over the course of the week, we then got five new WWE World Heavyweight Championship No. 1 Contenders, and none of them were named Brock Lesnar.
WWE leadership is acutely aware of the fans' displeasure, and with CM Punk walking out, WWE's plans going forward are in upheaval. According to a report from Wade Keller of PWTorch.com (h/t SEScoops' Michael Bluth), WWE called emergency meetings to discuss their WrestleMania plans. With so much upheaval this past week, there's no guarantee that WWE won't completely change things up again tonight. The rankings are very much in flux right now.
But before we delve into the rankings, here's how the rankings work.
Holding a championship, being No. 1 Contender or having a Money in the Bank briefcase counts for much of a wrestler's ranking. Wins and losses account for much of the week-to-week movement. "Getting the better" of someone—like beating someone down—as well as "getting got" counts as well, though not as much as wins and losses. Being "over" with the fans is considered, but not heavily weighted in the ranking decisions.
Only the top 10 wrestlers are ranked, and every other wrestler is unranked. Wrestlers on the "Watch List" were considered for top-10 status but ultimately were nixed. They too are unranked, and their listing is in no particular order.
Generally speaking, these rankings do not break kayfabe, though any major non-storyline information (serious injury, WWE Wellness Policy violations, legitimate hirings, firings and contract information, etc.) may be included. No spoilers are included unless WWE itself acknowledges them.
On to this week's rankings.
Begin Slideshow

»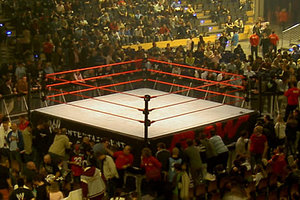 Credit: Totalero

Christian
Christian returned to action on SmackDown this week and defeated Jack Swagger to earn the sixth and final slot in the Elimination Chamber match for the WWE World Heavyweight Championship. So he's getting "one more match" for a world title. He is likely to be considered a long shot by handicappers, but just getting in the match earns Christian consideration.
The Real Americans
The Real Americans had a good week for the most part. They defeated Rey Mysterio and Sin Cara on Raw, then on SmackDown Antonio Cesaro defeated Dolph Ziggler to earn the fifth slot in the WWE World Heavyweight Championship Elimination Chamber match. Unfortunately, Jack Swagger could not qualify along with Cesaro. Cesaro, like Christian, is likely to be considered a long shot to win the title, but being in the match itself gives him a chance. And once the Chamber door closes, anything can happen.
The Usos
The Usos keep getting lost in the shuffle, but they turned in yet another good week. On Raw, they dispatched Rybaxel, and then on Main Event they teamed with Big E Langston to defeat 3MB. They keep putting themselves in a good position to make a run at the WWE Tag Team Championships, but can they overtake teams like The Shield, The Wyatts, The Rhodes Brothers or even The Real Americans?
The Wyatts
The Wyatts continued an unfortunate trend this past week in that they didn't wrestle one match. They did attack John Cena, Daniel Bryan, and Sheamus during a six-man tag match on Raw. And they did cut another amazing promo on SmackDown. But the lack of a match coupled with lots of guys now entering the top 10 caused The Wyatts to be squeezed out. As usual, though, a nice win could catapult them right back into the rankings.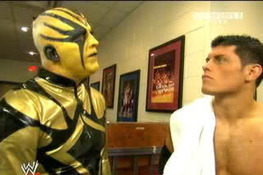 Credit: WWE

Previous Rank: 10
Movement: N/A
The Rhodes Brothers got good news and bad news this week. The bad news is that they got destroyed by Brock Lesnar on Raw, who interfered in their WWE Tag Team Championships rematch against The New Age Outlaws.
The good news is that they technically won that match by disqualification and so will get another rematch opportunity tonight on Raw. And this time, they'll get The New Age Outlaws in a steel cage.
On SmackDown, Cody Rhodes got a momentum-building win over Road Dogg, and when Road Dogg and Billy Gunn tried to attack The Rhodes Brothers, the New Age Outlaws were driven off. Can Cody and Goldust build on their SmackDown success and win back the WWE Tag Team Championships?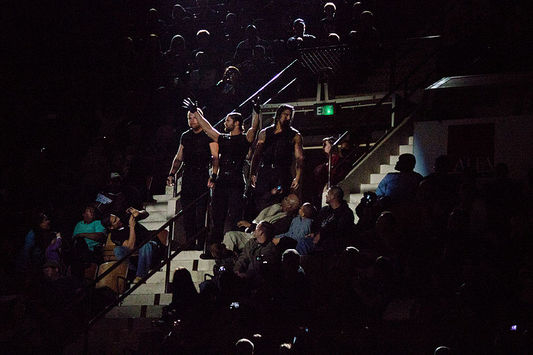 Credit: Anton Jackson

Previous Rank: 7
Movement: Down 2
The Shield had a mixed week, though it leaned to a good week rather than a bad one. On Raw, they technically lost their six-man tag match against John Cena, Sheamus and Daniel Bryan, but not through any fault of their own. The Wyatts interrupted the match and gave The Shield a DQ loss. A win would have put all three members in the Elimination Chamber WWE World Heavyweight Championship match.
Instead, we found out on SmackDown that they would be facing The Wyatt Family at Elimination Chamber 2014. Then they got retribution for their loss on Monday with a dominant win over Sheamus, Daniel Bryan and Rey Mysterio.
There are also overt signs of tension between Dean Ambrose and Roman Reigns, though Seth Rollins seems able to keep the peace—for now. Can they stay on the same page and remain united against The Wyatts?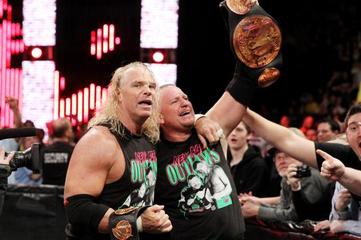 Credit: WWE

Previous Rank: 8
Movement: N/A
The New Age Outlaws got off to an inauspicious start to their sixth WWE Tag Team title reign, losing via DQ to the Rhodes Brothers on Raw. The loss really wasn't their fault, though, as Brock Lesnar interfered, destroying The Rhodes Brothers and costing the New Age Outlaws the match.
On SmackDown, Road Dogg lost to Cody Rhodes, then he and Billy Gunn were run off by Cody and Goldust. But they still hold the WWE Tag Team Championships, and after the Raw match basically ended in a wash, we'll get a rematch on Raw tonight in a steel cage. They'll have a tough task against The Rhodes Brothers. Can they keep their young title reign going?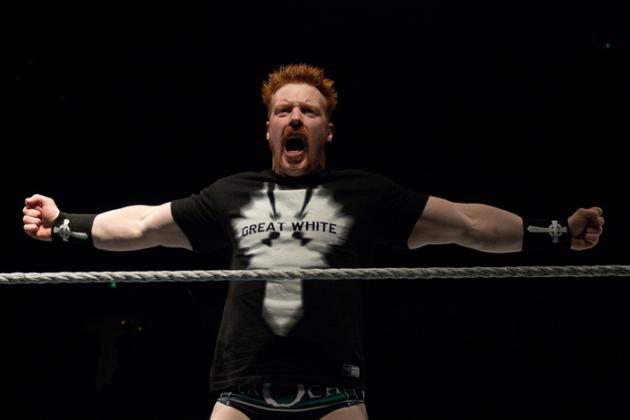 Credit: Anton Jackson

Previous Rank: Unranked
Movement: Outta Nowhere!
The Celtic Warrior is back, and is one of five No. 1 Contenders for the WWE World Heavyweight Championship. Sheamus is a three-time world champion in WWE and a real threat to take the title at Elimination Chamber.
He earned that spot in the match on Raw, when he, John Cena and Daniel Bryan defeated The Shield via disqualification. Not a strong win, but a win nevertheless. Sheamus could have been higher were it not for the loss on SmackDown to The Shield in a six-man tag match with Daniel Bryan and Rey Mysterio.
Sheamus has the physical prowess and the championship experience to steal the show at Elimination Chamber. Will he win his fourth world title later this month?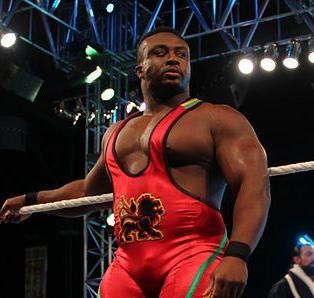 Credit: godiseven

Previous Rank: 6
Movement: N/A
The Reigning WWE Intercontinental Champion Big E Langston only had one match this week and won it. On Main Event, he teamed with The Usos to defeat 3MB.
Big E stayed put at No. 6 this week but will need to pick up a win against a quality opponent to stay there. With so many people vying for the WWE World Heavyweight Championship these days, Big E can't afford to stand idle.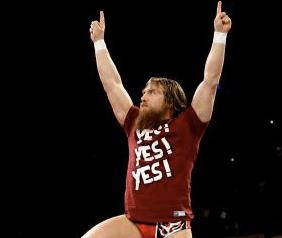 Credit: WWE

Previous Rank: Watch List
Movement: Top 10
After fans revolted in arenas and online, Daniel Bryan is finally getting another shot at the WWE World Heavyweight Championship at Elimination Chamber 2014. It's his best opportunity in months to reclaim the title many people feel he never should have lost in the first place and was screwed out of time and again.
Daniel Bryan is coming off a win on Raw in a six-man tag match to qualify for the Elimination Chamber, but also a loss on SmackDown, once again in a six-man tag match. Can Bryan use his popularity and his No. 1 Contender status to further dominate the WWE?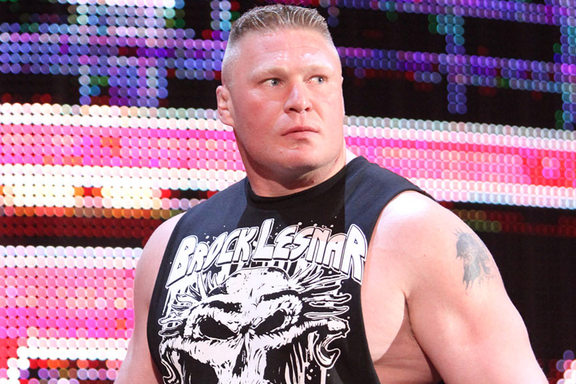 Credit: WWE

Previous Rank: 2
Movement: Down 2
Brock Lesnar once again made his presence known on Raw when he destroyed The Rhodes Brothers. Earlier in the night, Lesnar, via Paul Heyman, called out Randy Orton and Batista. He demanded a title match with Orton or a match with Batista.
He didn't get either. But, after he destroyed The Rhodes Brothers and shoved a referee, he did get a $10,000 fine. It's now unclear where he stands in the WWE World Heavyweight Championship picture. Is he still in line for a title shot? If so, when? We'll need to find out soon, and Lesnar will have to continue dominating if he wants to stay in the top 10.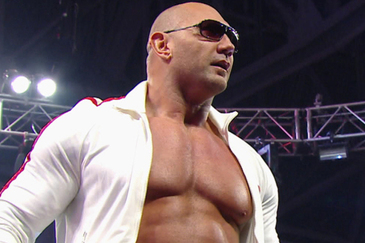 Credit: WWE

Previous Rank: 3
Movement: N/A
Batista had a slow week. All he did was cut a promo on Randy Orton, which itself was cut short by Brock Lesnar and Paul Heyman. It was a disappointing week coming off a big win in the Royal Rumble.
Perhaps he was worried about being booed heavily, especially after fans (like this guy; warning: NSFW language) voiced their displeasure in the arena and online. Whatever the reason, Batista didn't make the impact he could have this week.
He stays put at No. 3 though, because he's still the official No. 1 Contender for the WWE World Heavyweight Championship in the main event of WrestleMania XXX, and he's likely to be a dominant force in WWE at least until then. He will need a big win this week, though, or he'll drop quickly as the wrestlers in the Elimination Chamber match surpass him.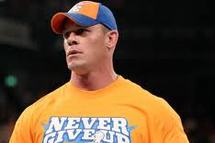 Credit: Archit Champion

Previous Rank: 5
Movement: Up 3
So much for going to the back of the line. Even though he lost to Randy Orton at WWE Royal Rumble 2014, Cena earned a spot in the Elimination Chamber match. Of course, he joins five other men in that match, but Cena has to be considered a favorite to take the title off Orton.
Cena will once again try to win the WWE World Heavyweight Championship for the first time, which would be his 15th world title reign in WWE. Can Cena "overcome the odds" once again and go on to headline WrestleMania XXX, with Batista waiting in the wings?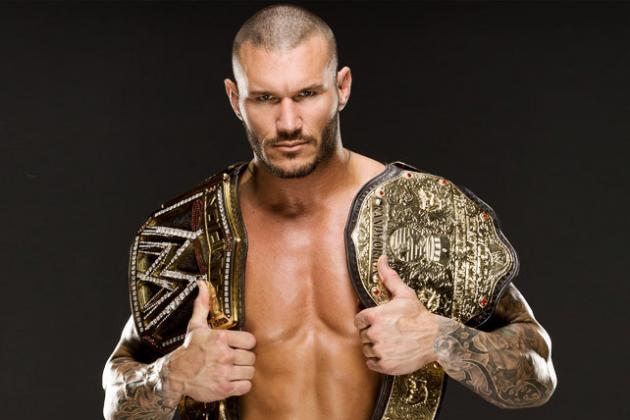 Credit: WWE

Previous Rank: 1
Movement: N/A
After Randy Orton defeated John Cena at the Royal Rumble, Randy Orton was looking ahead to his next opponent. He was then told he'd have five. John Cena, Daniel Bryan and Sheamus qualified for the Elimination Chamber match on Raw, and Christian and Antonio Cesaro joined them on SmackDown.
Now the reigning WWE World Heavyweight Champion will have to navigate his toughest title defense yet inside the Elimination Chamber against five battle-tested wrestlers, four of whom are former world champions in WWE. Orton didn't compete in any matches this past week, only cutting a promo on Raw. If that happens again this week, he may well lose the top spot in the rankings.
How will Randy Orton respond to the pressure of the Elimination Chamber match as it quickly approaches? The coming weeks are very important for Randy Orton. Will he rise to the challenge?
Remember to check out last week's rankings here.