Mock Draft: Current NBA Players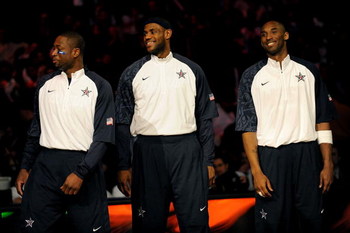 This is a mock draft of every player currently in the NBA. The incoming draft class was not considered in this mock draft.
The order of the teams were decided based on market, fans, history, success, and also current/past rivalries. To keep the conferences competitive, the teams rotate from Eastern Conference to Western Conference.
The players are selected based on age, personality, and talent. Salaries play no role.
I am curious in your feedback because obviously every choice could be debated.
I gave a brief description of each pick. I hope you enjoy.
New York Knicks: Pick #1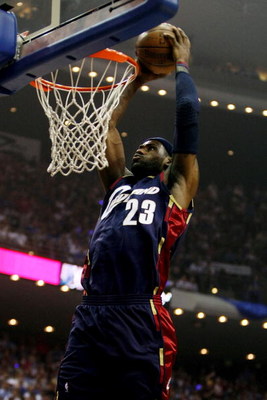 Lebron James: No surprise here.
Los Angeles Lakers: Pick #2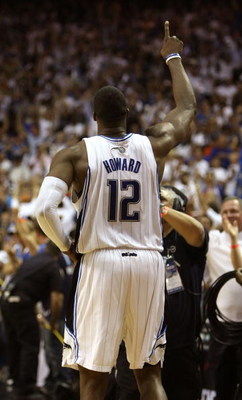 Dwight Howard: The most dominant big man in the game right now and likely for the next ten years.
Chicago Bulls: Pick #3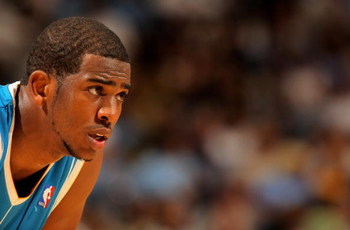 Chris Paul: An absolute game changer and a one of the best leaders in the NBA. A triple double threat every night. Averaged nearly 3 steals a game plus 11 assists.
San Antonio Spurs: Pick #4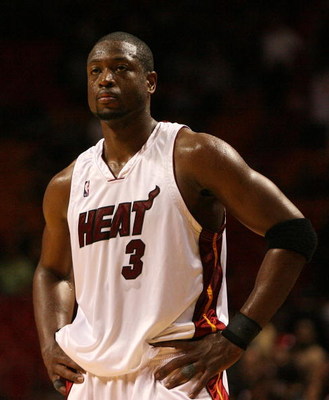 Dwayne Wade: Injury concerns causes him to drop a pick or two but there is no denying he is one of the most complete players in the league, just behind Kobe in my book.
Boston Celtics: Pick #5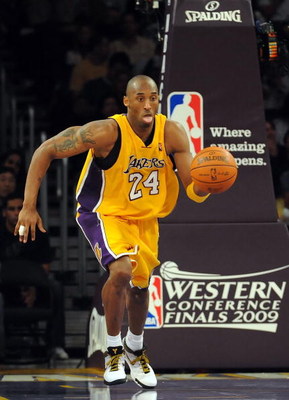 Kobe Bryant: The best player in the NBA falls to #5 based only on his age. The definition of a complete player and my favorite player.
Utah Jazz: Pick #6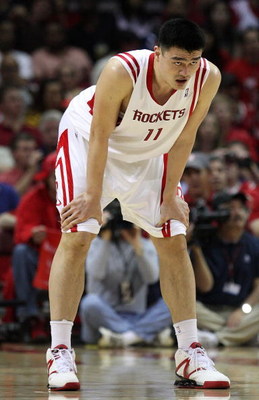 Yao Ming: Most skilled big man in the league and gets better every year. I believe he will answer every question regarding his toughness before his career is over.
Detroit Pistons: Pick #7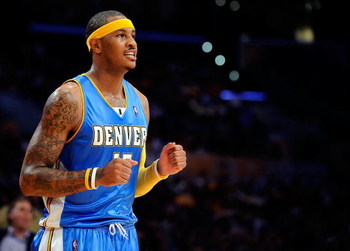 Carmelo Anthony: Raised his level of play this year to all new heights. Kobe said he was stronger than Lebron on the block. He also has a smooth stroke and is extremely clutch. I'm curious if his career lasts longer than Lebron's based on his ability to knock down the open jumper and play with his back to the basket.
Houston Rockets: Pick #8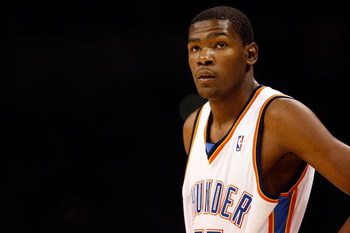 Kevin Durant: My second favorite player in the NBA. Long, fast, and a deadly shooter. His numbers through the 1st half of last year were outrageous. I expect him to blow up in 2009-2010. I don't see a ceiling for him right now. I wish I got to watch the Thunder more on TV.
Philidelphia 76ers: Pick #9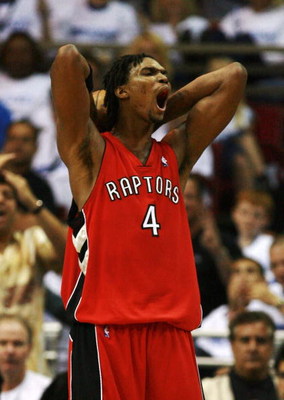 Chris Bosh: A lefty post player with great feet. Continues to get better and proves why the 2002 draft may end up being the deepest in history.
Sacramento Kings: Pick #10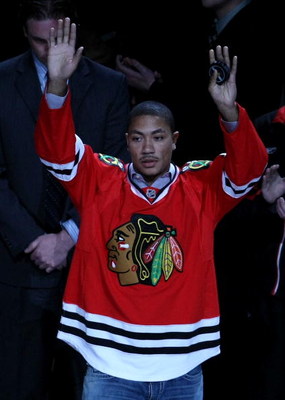 Derrick Rose: This kid is a stud. I love his game, his attitude and his ability to win games by himself. Extremely smart player also. Takes pride on both ends of the floor.
Miami Heat: Pick #11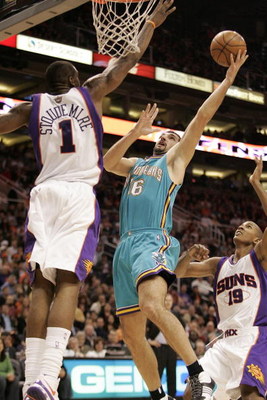 Amare Stoudemire: I struggled with this one a bit. A tough, fierce player, yet has a bad attitude. That would likely change though if he was the man on his team. It is still hard to pass up his size, strength and overall skill set.
Phoenix Suns: Pick #12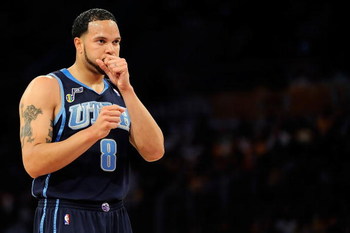 Deron Williams: Has the skill set to play 15 years in the league. Stong, quick and a great shooter. Finishes at the basket and competes on both ends of the floor. Also, a great leader and extremely confident.
Toronto Raptors: Pick #13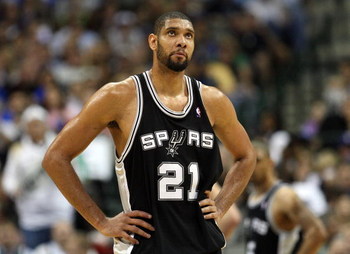 Tim Duncan: The greatest power forward in the league. T.D.'s fundamentals should allow him to remain effective for another 5 years. An absolute winner with the rings to prove it.
Dallas Mavericks: Pick #14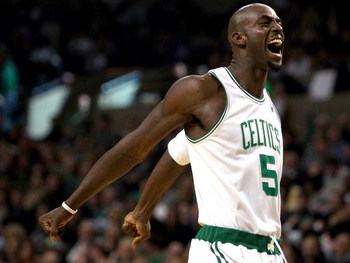 Kevin Garnett: It was hard for me to put KG and TD behind Amare but with the age factor that's my only real reason. KG is tough, fierce and relentless. Probably the most intense player ever to play the game.
Cleveland Cavaliers: Pick #15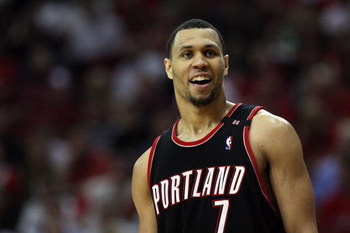 Brandon Roy: Absolutely effective every single night. Complete game. Plays at a smooth pace and is also a very smart player. He raised his game in the post season and averaged 22/5/5 throughout the regular season.
Denver Nuggets: Pick #16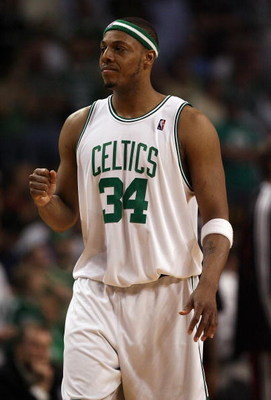 Paul Pierce: The Truth.... amazing foot work and makes everyone around him better. Clutch shooter and very durable.
Orlando Magic: Pick #17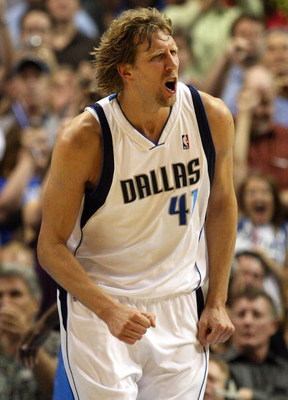 Dirk Nowitzki: 7 Foot and can shoot it from anywhere on the floor. Underrated rebounder and a great teammate. As good as anyone in the league on the offensive end of the floor.
Golden State Warriors: Pick #18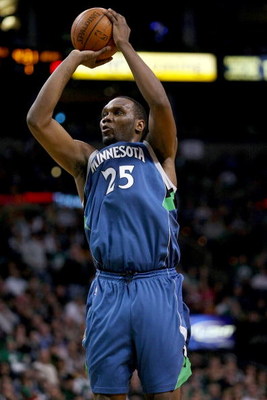 Al Jefferson: A personal favorite of mine, old school player who does everything well. Could likely end up being the best power forward in the league in the next three years.
New Jersey Nets: Pick #19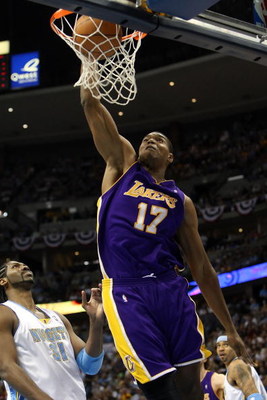 Andrew Bynum: Young and strong with a very developed offensive game. Without the injury concerns, he jumps way up the list.
Portland Trailblazers: Pick #20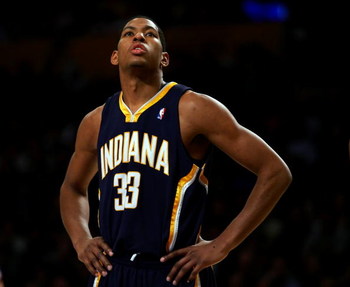 Danny Granger: All the talent in the world, and his game will continue to develop. Averaged 26 points a game and was the best player on the floor many nights.
Indiana Pacers: Pick #21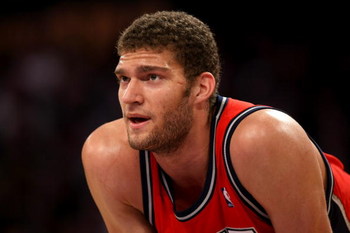 Brook Lopez: Game transferred to the NBA better than I expected. Played all 82 games and nearly averaged a double double.
New Orleans Hornets: Pick #22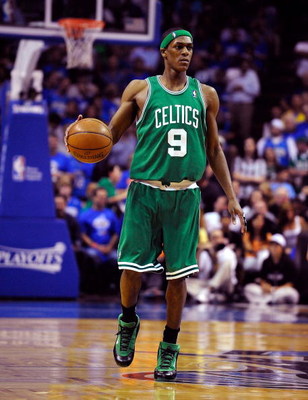 Rajon Rondo: His length and quickness causes problems for every point guard. Has quickly developed into a leader on a veteran team.
Washington Wizards: Pick #23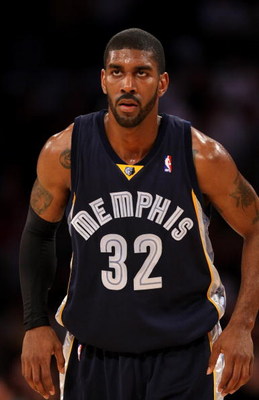 OJ Mayo: This kid has a bright future, I personally love his game. Has an NBA body and can play 3 positions if needed. Can score from all over the floor.
Oklahoma City Thunder: Pick #24
Pau Gasol: One of the more underrated players in the league. Plays hard and tough with his back to the basket. A solid passer and definitely a player that you can build around.
Milwaukee Bucks: Pick #25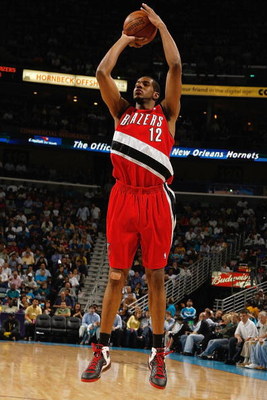 LaMarcus Aldridge: Averaged 19.5 points and 7.5 rebounds in their first round series. Extremely talented with a developing game. Quicker than most 4's, yet can still score with his back to the basket.
Minnesota Timberwolves: Pick #26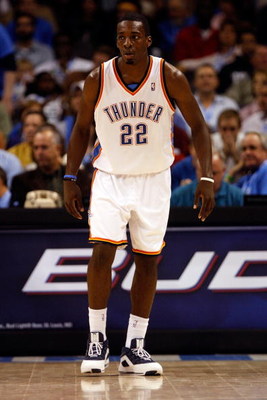 Jeff Green: This is probably high for him, but I love his game and he is a player you can build a team around. A solid foundation player, not to mention he is a 6'9" and can handle the ball. Very strong defensive player and works hard. I actually may have just talked myself into moving him up the list.
Atlanta Hawks: Pick #27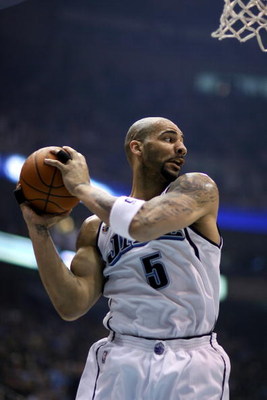 Carlos Boozer: 20/10 guy when he is healthy. However, I wouldn't want him on my team for many reasons.
Los Angelese Clippers: Pick #28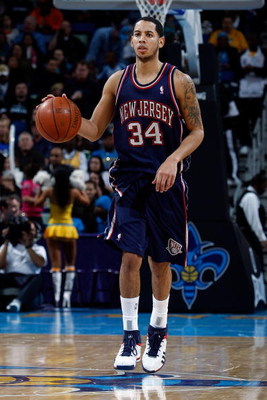 Devin Harris: A player that can win games by himself. Lightning quick and can score in bunches.
Charlotte Bobcats: Pick #29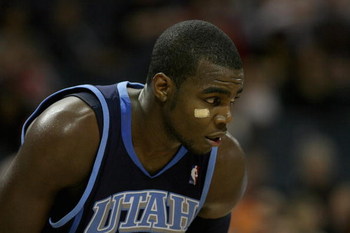 Paul Millsap: Tough and competitive, slightly undersized but doesn't effect him. Solid rebounder and seems to be someone any one would love to play with. I haven't seen him much, but everything I hear is good.
Memphis Grizzlies: Pick #30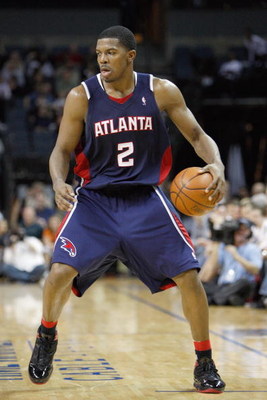 Joe Johnson: The final player on the list, and I'm sure you can interchange the last 10 players with many others. However, Johnson is a complete player and averaged 21 points, 6 assists, 4 rebounds and 1 steal. He fills the stat lines.
Keep Reading