Tom Cleverley Has Stepped Up for Manchester United in Michael Carrick's Absence
Use your ← → (arrow) keys to browse more stories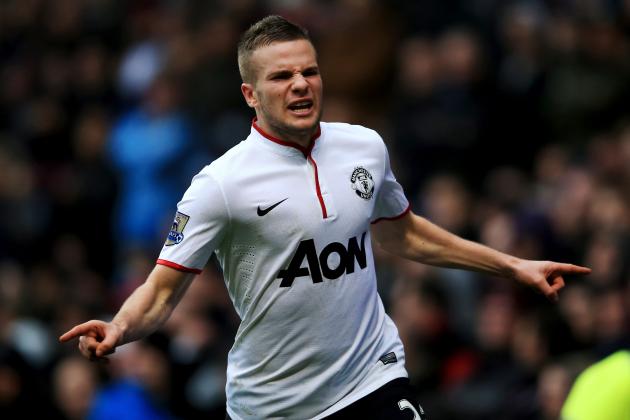 Richard Heathcote/Getty Images
Cleverley has done what Man United needed him to do in Carrick's absence.
With Michael Carrick's injury keeping him out of action for over a month, Manchester United needed someone to step up and control things in midfield. Tom Cleverley has been that someone.
A month ago, I suggested that he needed to hold United's midfield together in Carrick's absence and—at the time—43 percent of fans thought that he was capable of doing just that.
And so, with Carrick nearing a return, it seems fair to assess how Cleverley has performed in the last few games.


Cleverley's Calamity in Cardiff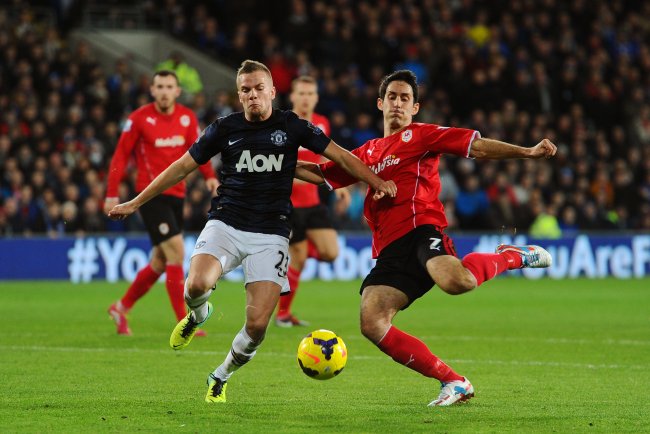 Mike Hewitt/Getty Images
In United's first game without Carrick, they dropped points in a draw at Cardiff. Cleverley and Marouane Fellaini were poor in that game, as noted by Squawka's Jack Watson, failing to assert any sense of control in midfield.
Read my analysis of Cleverley and Fellaini's performance against Cardiff. They weren't very good. (Via @Squawka) http://t.co/wuEaAH5f4O

— Jack (@JackWatson_) November 25, 2013
Cleverley's performance rang alarm bells, and he needed to improve markedly upon that showing if the Red Devils had any chance of winning games without Carrick.
Mercifully, he did just that.
Cleverley's Been a Mainstay in the Team in Carrick's Absence
Michael Regan/Getty Images
Since that dismal display against Cardiff, Cleverley has been regularly involved in the United side— starting four out of seven games (he made an appearance off the bench in a fifth).
The point is this: Cleverley has been the one to assume extra responsibility while Carrick recovers from injury. Yes, Phil Jones has been excellent too in Carrick's stead, but he has played well all season, whereas Cleverley hasn't.
And that hasn't gone unrecognised by David Moyes, who was full of praise for Cleverley after the win at Aston Villa:
Moyes' comments on Cleverley after the victory at Aston Villa.
Moyes got it spot-on in his post-match interview.
As he alluded to, it's sometimes difficult to see how effective Cleverley is. Moyes couldn't have hoped for better from him, either. He's performed well without Carrick alongside him, which is exactly what Moyes and United needed from him.


Cleverley Has Improved Game After Game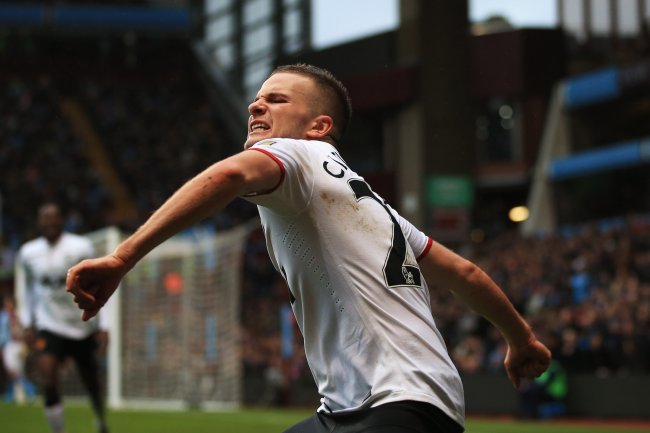 Richard Heathcote/Getty Images
And so, game after game, Cleverley has slowly improved.
In fact, against Aston Villa and Stoke he was very impressive. His performances in those games may have flown under the radar—partly due to a number of other players grabbing the headlines—but Cleverley was excellent.
That's two brilliant performances in a row now for Cleverley. Clearly speaking to Scholes has helped a lot. Very encouraging to see.

— Rohit. (@TheUnitedGuy_) December 18, 2013
He's been tenacious, feisty and has passed the ball well. Cleverley may not dictate the play as well as Carrick does, but there were signs that he is slowly grasping that side of the game. At any rate, he's looked a completely different player to the ineffective, nervy midfielder who underperformed against Cardiff.
He's gotten forward more, too, and was rewarded with a goal in that victory over Aston Villa.
Nobody was expecting Cleverley to suddenly blossom into one of the best midfielders in the world in just a few weeks. Rather, United needed someone to tackle hard and pass well. Cleverley has done that, and you can't begrudge what he has done in Carrick's absence.
It's just a case of him building on it.


Looking Ahead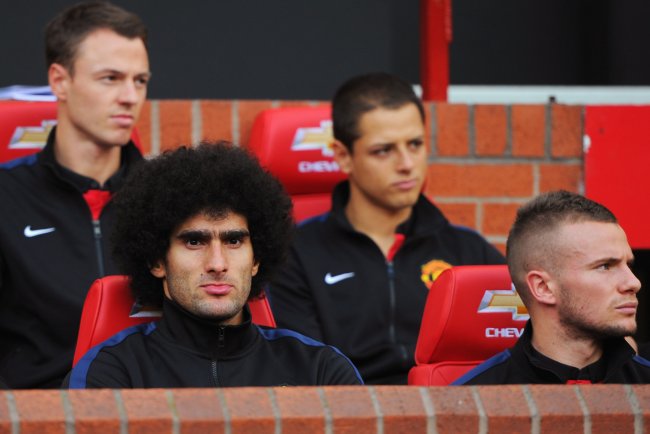 Michael Regan/Getty Images
Sure, when Carrick returns, the team will have their midfield maestro back. And let's get it straight: Carrick is a much better player than Cleverley. In addition, it's only been a handful of games in which Cleverley has played well.
Who should start alongside Carrick when he returns?
That being said, Cleverley should gain confidence from his spell in the limelight.
So much so, in fact, that there is a case for handing him a place in the starting XI until Moyes signs a new central midfielder, thus allowing Jones to drop back.
Either way, Moyes will have a decision to make when Carrick returns. He can opt for the trusted Carrick-Jones partnership, or reward Cleverley for his impressive displays by handing him a role alongside Carrick.
Whatever Moyes decides to do, it's been refreshing to see Cleverley play good football once again. He has it in him to be a United player for many years to come, so it's now just a question of him building upon his bright performances.