21 Kinds of Athlete Instagram Pics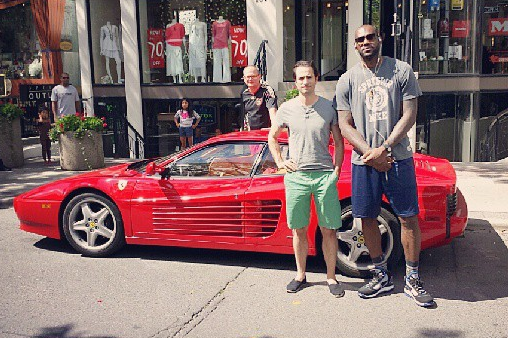 Instagram: kingjames
Let's face it; there are only so many things going on in someone's day-to-day existence worth being documented on Instagram. Worth being used in the loosest possible sense of the word.
Even professional athletes, who are obviously rich and famous, become pretty predictable after a while. Sure, their cars are more exorbitant than ours, their meals are tastier than ours and their vacations are downright better than ours—but that doesn't mean they're any more creative than us.
Athletes on Instagram, for the most part, post exactly the same stuff as everyone else on the site. It's just their stuff is more expensive than ours. And their bodies are more ripped than ours.
That being said, here are the 21 main categories of what you'll find athletes posting on Instagram.
Begin Slideshow

»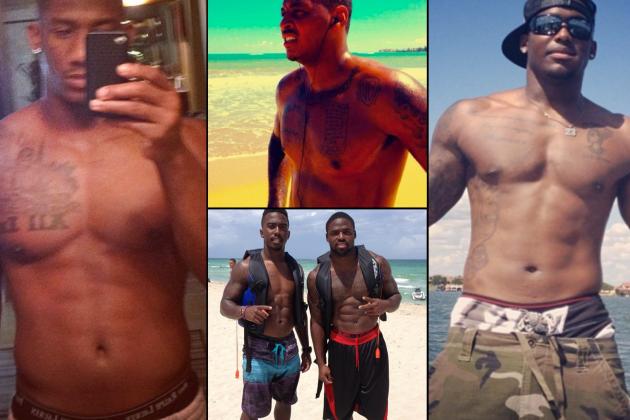 Instagram: ajwilliams23, carmeloanthony, antrelrolle, torreysmithwr
You may spend money to buy their jerseys, but these guys can't wait to take them off. Obviously, these guys put an awful lot of work into staying in shape—can't blame'em for wanting to show it off.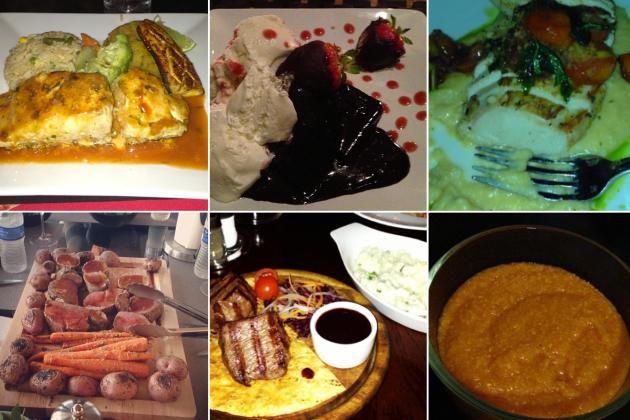 Instagram: akhudobin35, camatkinson13, mchalmers15
Turns out athletes are just like all your weirdo friends who can't resist the urge to photographically document everything they consume. The only difference is that this food looks damn good.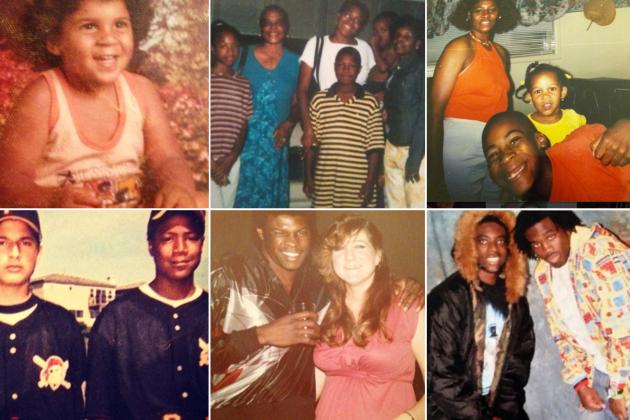 Instagram: earlbbennett, andredrummond0, tonyjefferson1, matt_barnes9
You know how athletes are always going on about not forgetting their roots and such. Well, frequently posting pictures of their roots is the easiest way to not forget them while living like kings.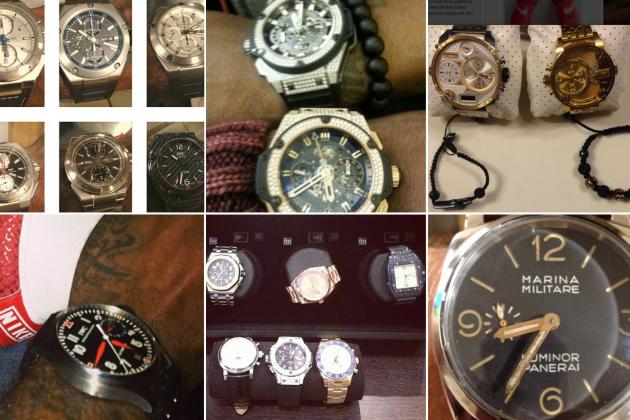 Instagram: drewbrees, mathieu_era, mchalmers25, husky4lyfe22, carmeloanthony
Many athletes, particularly Carmelo Anthony, have a watch collection worth well-over the cost of the house you grew up in. Maybe even more than your house and the houses of all your friends.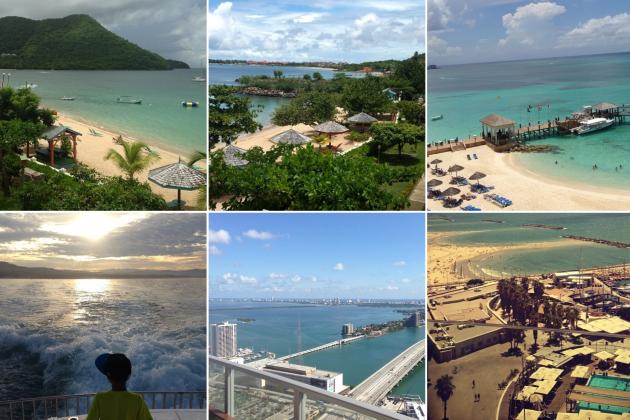 Instagram: mchalmers15, carmeloanthony, earlbennett, akhubin35
Everyone wants to travel, but most of us are limited financially and by the amount of days we can take off work. Athletes have no less than four whole months of vacation and piles of money to spend during it.
Instagram: husky4lyfe22, earlbbennett, dwighthoward
Considering how many photos I've seen of athletes sleeping, it's pretty surprising that I didn't come across a single photo of someone covered in Sharpie graffiti. It's more that a little disappointing, I'm not gonna lie.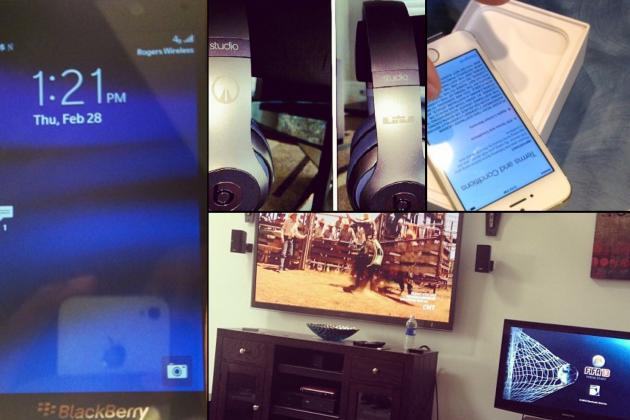 Instagram: husky4lyfe22, andredrummond0, ajwilliams23, kingjames
Beats by Dre, home theaters, iPhones and BlackBerries—oh my! That's just a tiny sampling of the technological treasures boasted—literally boasted—by athletes on Instagram.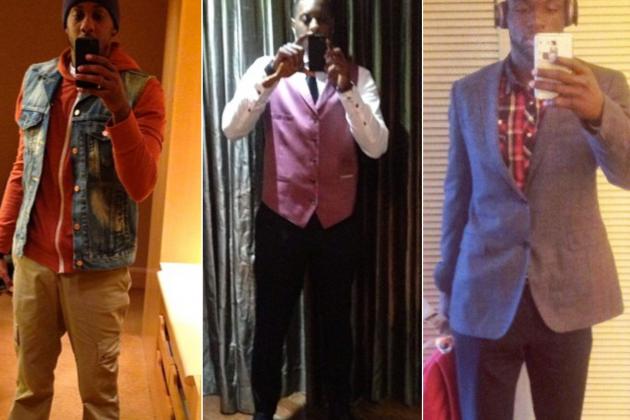 Instagram: mchalmers15, mikebuc19
Who can resist the urge to take a selfie when all dressed up for a night on the town? Nobody, apparently.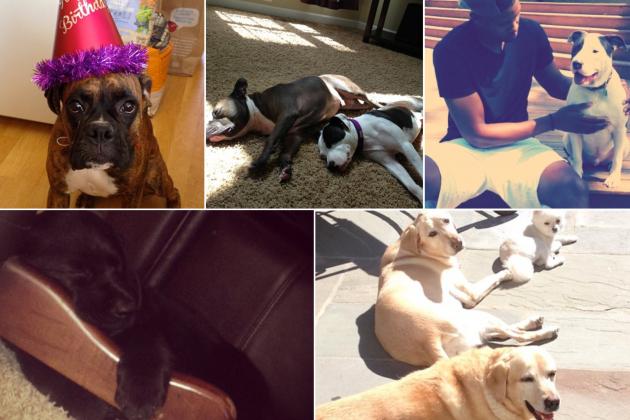 Instagram: husky4lyfe22, camatkinson12, torreysmithwr, tonyjefferson1, agally94, peteypipes
For those of us without kids, social media is basically the dumping place for the hundreds—if not thousands—of photos we take of our dogs. Including their dog birthdays and documenting their first and last naps and every nap in between.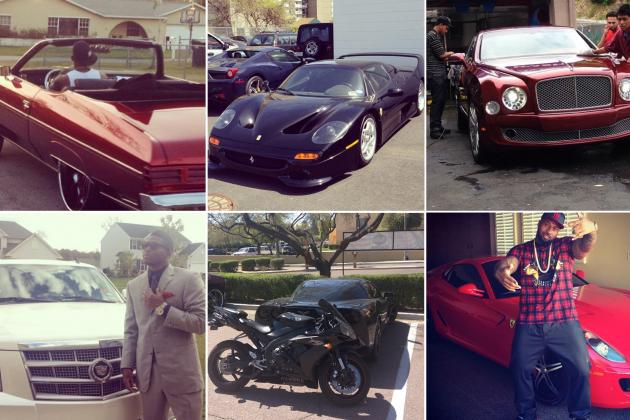 Instagram: antrelrolle, ajwilliams23, teamswish, dockett90
If you've got more money than you know what to do with, buying high-end luxury sports cars is a great way to spend it. Great in that they cost a lot of money, not as in they're a great investment.
In fact, they're the worst investment.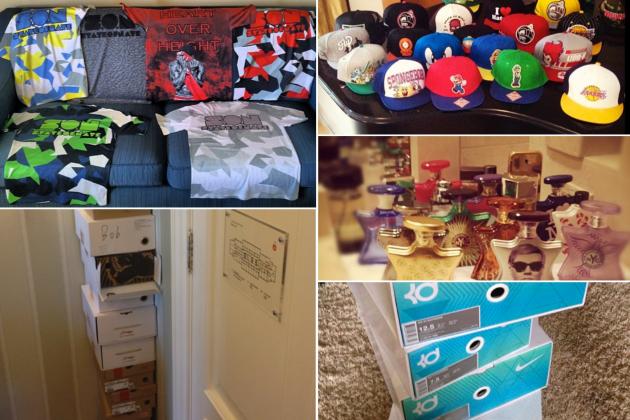 Instagram: earlbbennett, dwyanewade, dwighthoward, naterobinson
Athletes don't usually just get one or two things while shopping or sent to them by companies—they get piles of things. Like piles…and piles…and piles of them. It's really not fair.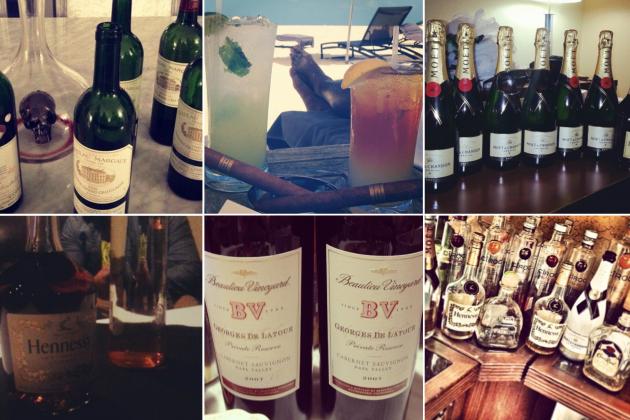 Instagram: mikebuc19, camatkinson13, carmeloanthony, antrelrolle, chriscanty99
Athletes appreciate the finer things in life—and what's finer than alcohol? Moet champagne, Hennessy Cognac, Ciroc vodka and the finest wine money can by. Yes, please.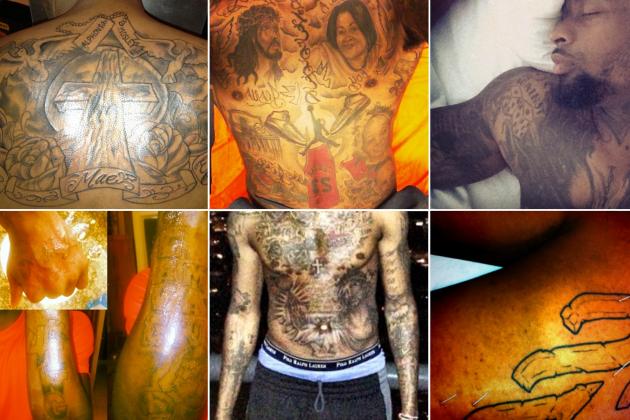 Instagram: easymoneysniper, mchalmers15, dockett90, teamswish, husky4lyfe22
Instagram is like one of those walls at a tattoo parlor that's covered in pictures of tattoos, each seemingly more ridiculous than the one before it. Only the wall also includes other bad life decisions as well.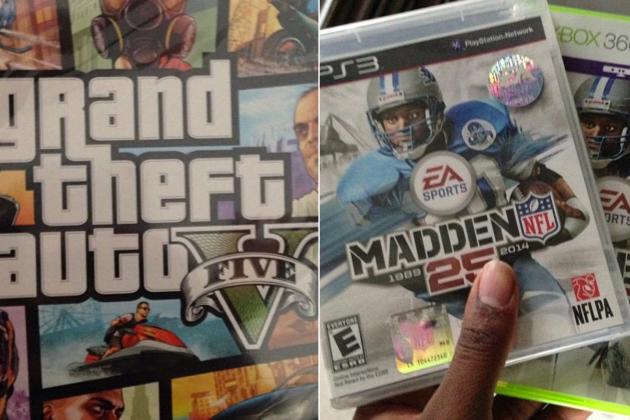 Instagram: mchalmers15, earlbennett
Athletes get paid tons of money to do something for a living that most of us would do for free. So, it really isn't any wonder many of them are just big kids at heart. Really big...really rich kids who love video games.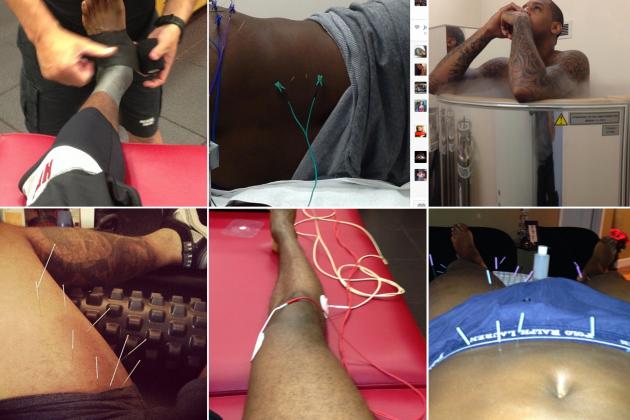 Instagram: carmeloanthony, mchalmers15, antrelrolle, dockett90, dwighthoward
Being a professional athlete isn't all fun and games. Obviously, playing sports comes with a constant risk of injury and takes a physical toll on the body after a while. Lots of guys treat their various ailments as a badge of honor.
Instagram: mathieu_era, dejuan45, john_wall, naterobinson
For some reason, athletes really love cliches and terrible motivational posters with...cliche sayings on them. Many of them have Instagram for the sole purpose of posting these things every three hours.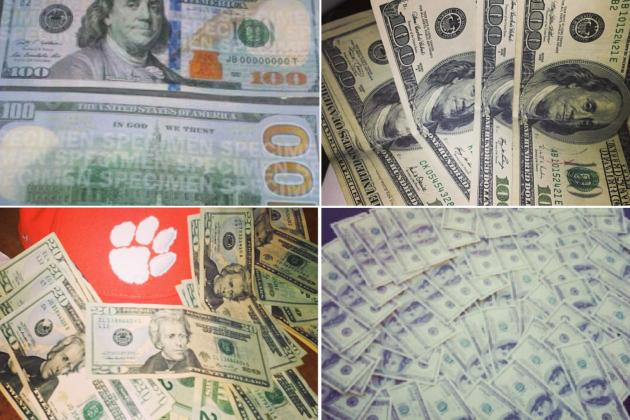 Instagram: mathieu_era, mikebuc19, dockett90
There are many ways to show off your money on Instagram—posting photos of cars, jewelry, vacations, homes or vacation homes are just a few examples.
But there really isn't any better way to show off your money than by literally showing off your money. Which is what plenty of athletes enjoy doing.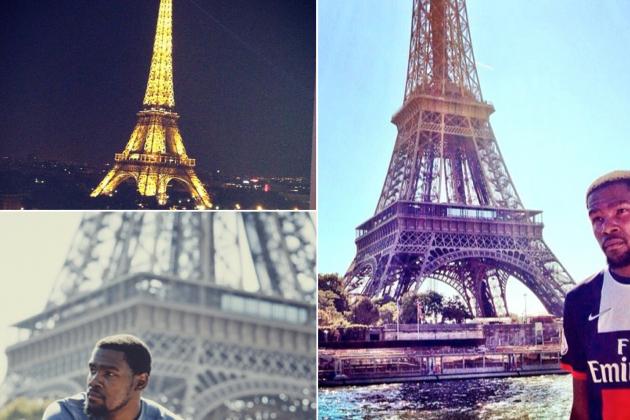 Instagram: husky4lyfe22, easymoneysniper
Athletes travel all over the world, but often to nondescript tropical locales or unidentified metropolitan areas. Paris is one easily identifiable destination on the Instagram feeds of many athletes.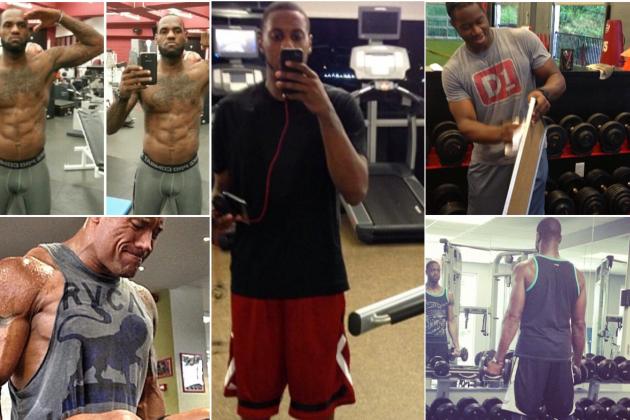 Instagram: mchalmers15, dwyanewade, kingjames, therock, earlbbennett
Working-out is one of those things that becomes even better when you brag about it on social media because it makes everyone spying on you feel like a lazy slug. Not that I do that or anything...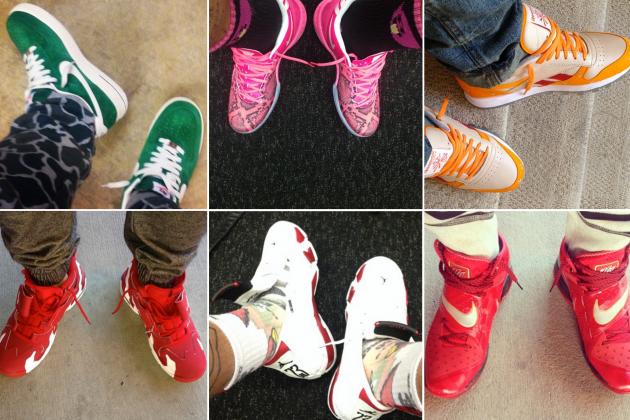 Instagram: mathieu_era
Sneakers are the vice of, it seems, nearly every professional athlete out there. These are just recent pics from Cardinals cornerback Tyrann Mathieu, but my daily Instagram feed is usually half sneakers.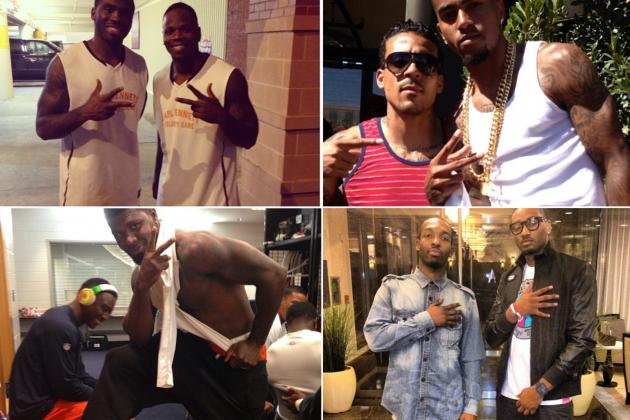 Instagram: matt_barnes9, earlbbennett, john_wall
You know how all teenage girls (and girls who want to pretend like they're teenagers, either because they're 11 or 35) all do the duckface? Well, this is the professional athlete version of that.
*If you want to see more people posing like this, you should follow me on Twitter—I don't do it much, myself, but I can point you in the right direction: Follow @blamberr