Boston Red Sox vs. St. Louis Cardinals: Keys to Winning World Series Game 3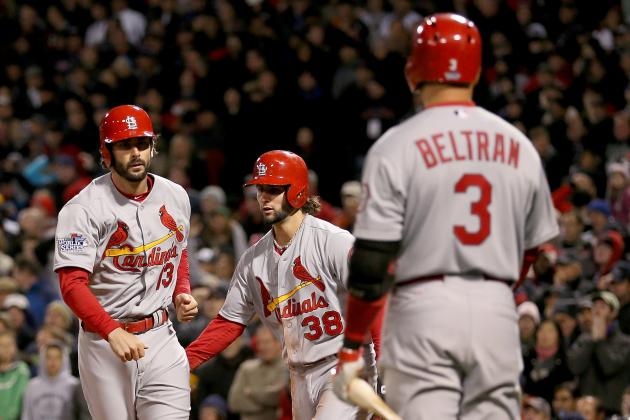 With the World Series all tied up at one game apiece and with the series heading to St. Louis, Game 3 will be a pivotal moment. Each team is looking to pick up a lot of momentum with a win.
There are a number of players that each team will be counting on to step up and deliver a strong performance on baseball's biggest stage.
Each team has multiple keys to winning this game and whichever team has those important players perform best will be the one that walks away with the victory.
Begin Slideshow

»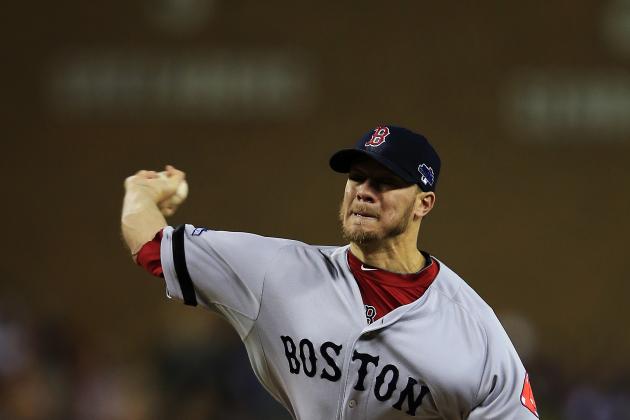 The Boston Red Sox traded for Jake Peavy in the hopes that he could make an impact for them both down the stretch and in the postseason. However, Peavy has struggled a bit with the Red Sox, posting a 4.04 ERA in 10 regular season starts with the team and then giving up seven runs in three innings during his last postseason start.
Matt Snyder of CBS Sports also mentions that Peavy has struggled mightily on the road this year.
If Boston is going to have any chance of winning Game 3, they are going to need a quality start out of Peavy. Allowing two runs or fewer in six innings should be enough.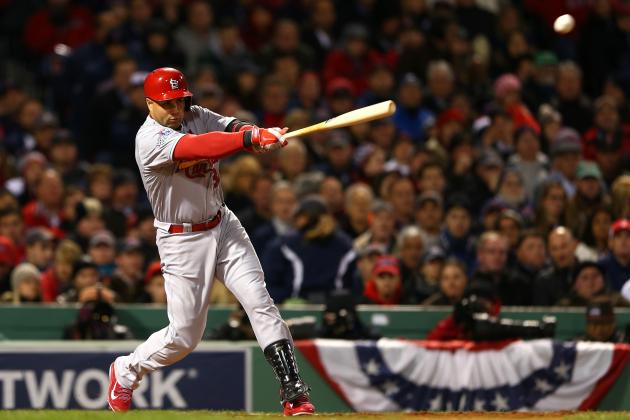 As good of a player as Carlos Beltran is during the regular season, he is even better once the calendar turns to October. Beltran is seemingly able to turn things up to another level.
The Cardinals right fielder has Ruthian numbers in the postseason for his career. In 47 career postseason games, Beltran is a .339 hitter with 16 home runs, 38 RBI and 11 stolen bases.
Should Beltran drive in at least one run, the Cardinals will likely be able to come out with the win and a 2-1 series lead.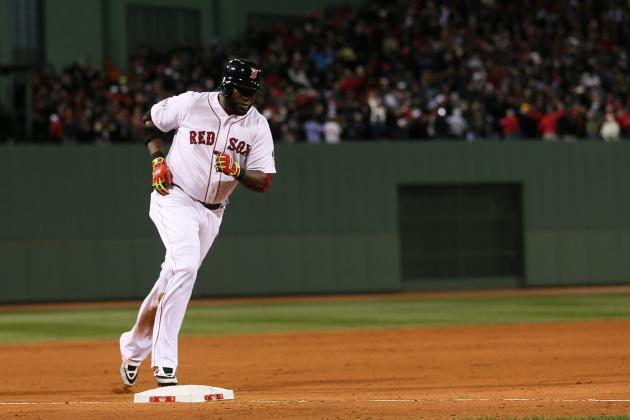 Losing the designated hitter as the World Series shifts to St. Louis creates a bit of a dilemma for the Boston Red Sox. However, Red Sox manager John Farrell has indicated that David Ortiz will likely play first base over Mike Napoli (h/t Mike Axisa of CBS Sports).
Ortiz struggles on defense, so he is going to have to stay hot at the plate to help the Red Sox win Game 3. In the first two games of the series, Ortiz has hit .667 with two home runs and five RBI.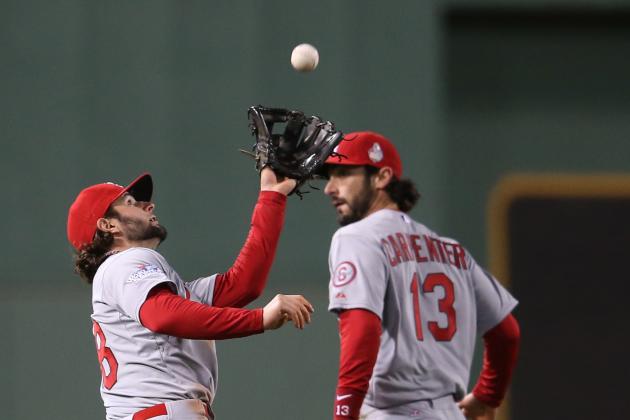 The St. Louis Cardinals have struggled defensively thus far during the World Series. In Game 1, they were done in by three errors and they also had one in Game 2.
St. Louis cannot continue to win if they are sloppy defensively. The Cardinals are going to need to clean things up for the rest of the series. An errorless game would be a good sign for the Cardinals.