Floyd Mayweather vs. Canelo Alvarez: Expert Predictions for Weekend Title Bout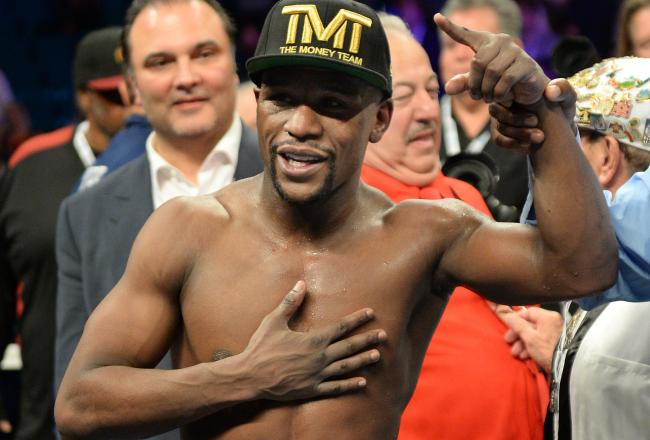 Jayne Kamin-Oncea-USA TODAY Spor
It would be an earthquake if Floyd Mayweather loses to Saul "Canelo" Alvarez.
That's what former HBO boxing announcer and analyst Larry Merchant said, per BoxingNewsOnline.net, when asked about how big of a surprise a Canelo upset over Mayweather would be on September 14.
The verdict is in: Experts are almost unanimously predicting Mayweather to defeat Alvarez. But that shouldn't surprise you. Does it?
Mayweather has reigned as king in the ring—and on the promotional circuit—for as long as any of us can remember. Despite a strong inclination to support his opponents in the past, mainstream and expert opinions are collectively warming to the idea that the champ might just be unbeatable.
While that's a bit of hyperbole—anyone is beatable if the stars align—it might not be too far from the truth. Well, unless "Money" continues boxing past his prime and gets surprised by a young up-and-coming fighter...like Canelo.
Let's take it to the experts before we get ahead of ourselves. Below you'll find a few picks and the reasoning behind them.
ESPN boxing writer Dan Rafael: Mayweather
Longtime boxing analyst Dan Rafael created a lengthy and deep preview and prediction for this long-awaited title bout. In it, he broke down the fighters by category, giving the edge to Mayweather in experience, speed, defense and stamina while giving Alvarez the nod in power. He gave both a tie in durability given their ability to stay upright throughout their careers.
Mayweather has officially been knocked down just once, and Alvarez has yet to taste the canvas.
In the end, Rafael left the chance for an upset if Alvarez can land a "devastating blow" but tabbed Mayweather as the eventual winner thanks to his speed and defensive acumen.
ESPN boxing editor Brian Campbell: Mayweather
Like his colleague, Campbell addressed Mayweather's strengths as all-encompassing.
What's your prediction of Mayweather vs. Alvarez?
"One would be hard-pressed, however, to find someone who predicts an Alvarez victory, which is understandable considering 'Money' Mayweather's advantages in speed, skill and experience,"
Campbell wrote
.
The theme of experience may be the overarching advantage for Mayweather heading in, but Campbell didn't predict the pound-for-pound king to come away unscathed in Las Vegas. His prediction was bold, but it just might happen on Saturday night.
"Floyd will make the adjustments to win a clean decision, but it won't be without drama thanks to a knockdown and the constant threat of Canelo's power in the aftermath."
HBO boxing analyst and RING super middleweight champion Andre Ward: Mayweather
Again, experience is the overlying basis for another prediction in Mayweather's favor. Ward said the junior middleweight champion's competition hasn't been up to par with Money's heading into the bout, according to Lem Satterfield of The Ring:
I think that you've got to go with Floyd Mayweather. Even though Canelo has a lot of fights, he's really got a lot of...really there's just one guy that jumps out that is a top-level fighter, and that's Austin Trout. Baldomir was older.
Like Campbell and Rafael, Ward did leave the possibility for a stunning knockout by Canelo, but he also said he "wouldn't be surprised" if Mayweather ended up scoring a knockout victory instead.
Former boxing great George Foreman: Alvarez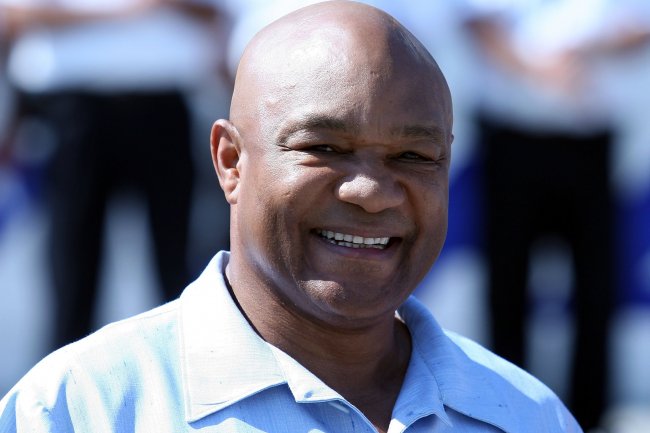 Jamie Squire/Getty Images
Perhaps it's wishful thinking—drawing back to when he failed to defend his title against an older Muhammad Ali—but George Foreman believes Alvarez is not only capable but will knock out Mayweather on September 14.
Speaking on ATG Radio (h/t BoxingScene.com), the former champion had this to say:
Alvarez, this is his fight to lose. I'll put it to you like this—He's younger, he's a harder puncher, he has a greater future, he has nothing to lose. He can win this fight. Mayweather on the other hand can't hurt anybody. So, the other guy has no chance of being hurt. The only fella that Mayweather ever hurt was his own hand, Mayweather's right hand. He's no danger in hurting Alvarez. Alvarez can punch. If he paces himself, he can knock [Mayweather out] by the ninth round. This is a competitive fight, unheard of - a great fighter with so much potential to take on such an experienced fighter like Mayweather.
Foreman's robust support for Alvarez isn't crazy, especially considering the previous analysis from other experts. But his willingness to heavily get behind that idea stands out from the others.
Perhaps he's onto something and is one of the few willing to throw his contrary opinion out there. If he's right, he'll get notoriety for predicting the fall of one of the best boxers of our era.
This article is
What is the duplicate article?
Why is this article offensive?
Where is this article plagiarized from?
Why is this article poorly edited?