Samuray Del Sol, Matt Silva and Latest WWE NXT Developmental News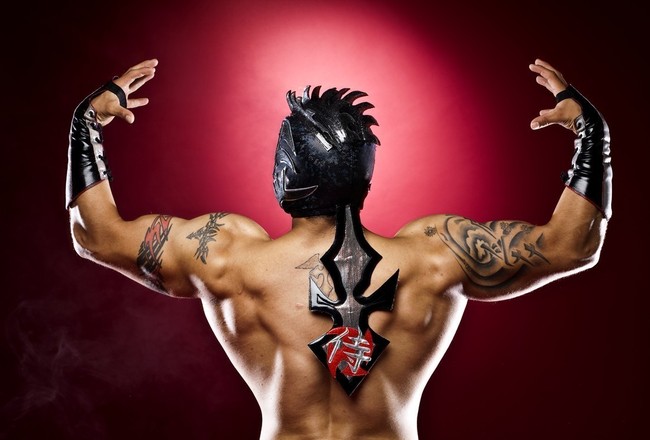 (Photo: SamurayDelSol.com)

WWE continues to rename its developmental talent while seeking out more prospects to join them.
Fans won't be able to call that masked dynamo Samuray Del Sol anymore as he and Matt Silva joined the most recent wrestlers to receive new ring names. The rest of the week's NXT news includes a Diva being in a commercial, WWE's latest scouting trip and special guests arriving to NXT later this month.
In addition, prepare for deja vu as an increasingly familiar update on Kassius Ohno surfaced again.
From what we're supposed to call the latest crop of NXT talent who we expect to see at the upcoming TV taping, here is the latest WWE developmental news.
More New Names

Samuray Del Sol (Kalisto) vs. El Generico (Sami Zayn)

WWE continued its rechristening process over the last week, giving their newest prospects new ring names.
Fans of these indy stars are going to have get used to calling them something new. Sami Callihan kept his initials, but is now called Solomon Crowe.
Shaun Ricker became Slate Randall, Matt Silva now goes by Buddy Murphy and Samuray Del Sol will now be known as Kalisto. Silva's name stands out as the oddest choice as Buddy sounds more like a loyal dog than an Australian butt-kicking machine.
Crowe has quickly embraced his new name, telling his Twitter followers that "A Crowe won't sink... It will fly away." Crowe made his NXT debut on Aug. 29 in a losing effort against Xavier Woods.
Solomon is unimpressed with Xavier. pic.twitter.com/IjIXHCL3ql

— lindsey (@lindseyhxx) August 30, 2013
The speedy Kalisto changed his name on his Twitter account and tweeted that he was ready for NXT.
KALISTO! ESTA LISTO PARA @WWENXT! #LUCHALIFE

— KALISTO (@KalistoWWE) August 29, 2013
Scouting Pro Wrestling Guerilla

AR Fox takes on Kalisto.

The search for new talent is ongoing.
Even after signing a long list of names from the independent circuit, WWE is reportedly eyeing more. William Regal, as reported by WrestleZone.com, traveled to Pro Wrestling Guerilla's Battle of Los Angeles event on Aug. 30 "looking for potential developmental talent for the new Performance Center."
The most intriguing names who competed at that event include powerhouse Michael Elgin from Ring of Honor, former ROH world champ Kevin Steen and the well-traveled Johnny Gargano.
AR Fox, an impressive high-flying athlete, and Drake Younger, who is no stranger to hardcore wrestling, also wrestled in front of Regal's watchful eyes. No word on which wrestlers WWE was most interested in.
Same Issues with Ohno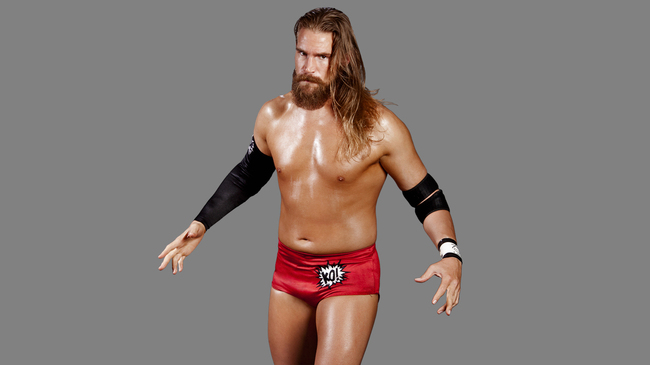 Photo from WWE.com

Fans digging around for Kassius Ohno news may think their computer is failing to refresh. The same reports continue to come out about Antonio Cesaro's former tag team partner.
Wrestling Observer, via WrestleZone.com, reports that "WWE NXT star Kassius Ohno was not used again at this week's TV tapings, and officials are keeping him off TV until he focuses on getting his body into better shape."
This has been an issue for some time and at some point, something has to give. Either WWE changes its stance on Ohno's need to improve his physique, Ohno works himself into shape or the indy vet is released.
Diva in NASCAR Commercial
It's not Total Divas, but NXT Diva Devin Taylor got some recent exposure thanks to a NASCAR and Hewlett-Packard commercial.
Taylor appears at the very end of the spot, smiling in a pair of American flag sunglasses.
Taylor is among the many prospects with new names, known previously as Brittany Fetkin. She is still in training mode in terms of ring work, but her looks are sure to get her share of attention as they did in helping her get casted for this ad.
Fandango and Rob Van Dam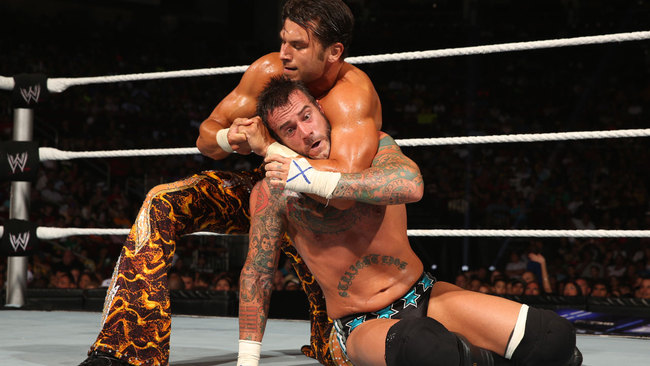 Photo from WWE.com

NXT and WWE's habit of intermingling talent will continue on Sept. 12.
Fandango and Rob Van Dam join the NXT prospects for the TV taping at Full Sail University later this month. Sami Zayn's wizardly ways in the ring and Enzo Amore's compellingly annoying character are reasons enough to tune in, but having Van Dam and Fandango battle some of the up-and-comers on the developmental roster is going to be fun.
Van Dam against Zayn or Adrian Neville would be a guaranteed thrill ride. Pitting Fandango against Tyler Breeze may not result in a lot of wrestling, but those two huge egos colliding would be entertaining.
@TherealRVD will be at our @WWENXT TV tapings Sept 12th @FullSail! Don't miss him and all your fav #NXT superstars!! #WWE #Raw #CHARLOTTEER

— Charlotte (@MsCharlotteWWE) September 3, 2013
Keep Reading