Way-Too-Early 2010 NFL Mock Draft (With Video)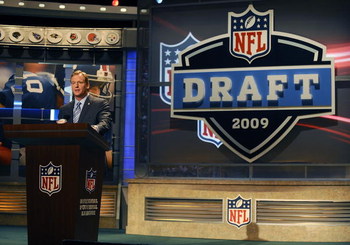 A couple weeks after the 2009 NFL Draft, it is already time to speculate about 2010. The following are my predictions for the first round.
Feel free to make suggestions and discuss any of my picks or the order in which the teams pick. The order reflects my prediction of where the teams will finish this year.
1. St. Louis Rams: Sam Bradford, QB, Oklahoma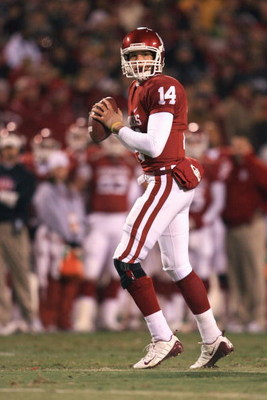 The Rams will finally get their franchise quarterback in Bradford, who probably would have gone No. 1 this year had he decided to forego his senior year.
2. Detroit Lions: Russel Okung, OT, Oklahoma State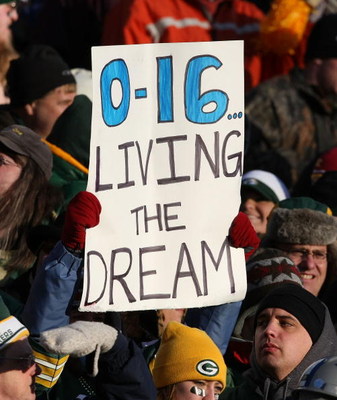 After stocking up on offensive weapons this year, the Lions realize they need protection for Matthew Stafford.
3. Cleveland Browns: Terrence Cody, DT, Alabama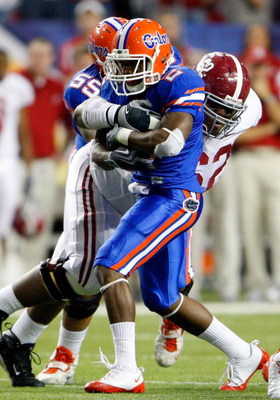 Cody adds bulk to the Browns' 3-4 defense. He will either be a star or a bust. The Browns will be willing to take the chance considering his upside.
4. Oakland Raiders: Eric Berry, S, Tennessee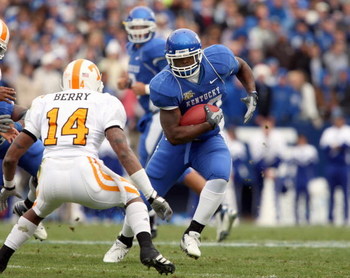 The Raiders will choose between Taylor Mays and Berry. As always, speed will win out. Berry runs a 4.33 40.
5. Tampa Bay Buccaneers: Gerald McCoy, DT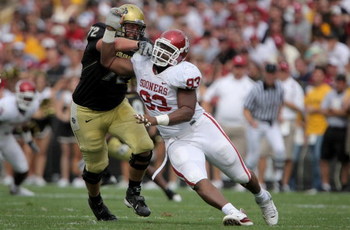 The Buccaneers need serious help at defensive end. Look for McCoy to prove he is the guy this fall after coming off a six-sack season in 2008.
6. Kansas City Chiefs: Arrelious Benn, WR, Illinois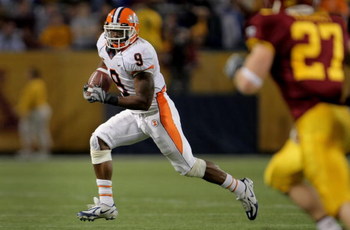 The Chiefs will find that losing Tony Gonzalez didn't leave Matt Cassel much to work with. Kansas City likes Benn's promise and goes after the home-run threat.
7. San Francisco 49ers: Taylor Mays, S, USC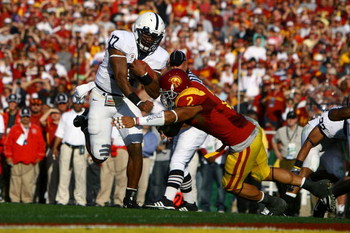 Mays brings the heat in 2009. The 49ers take notice.
8. Seattle Seahawks: Reshad Jones, S, Georgia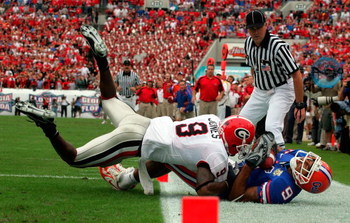 The Seahawks get this pick from the Denver Broncos and hope to create a deadly tandem with Aaron Curry and Reshad Jones. Jones' draft stock increases dramatically in 2009.
9. Jacksonville Jaguars: Ndamukong Suh, DT, Nebraska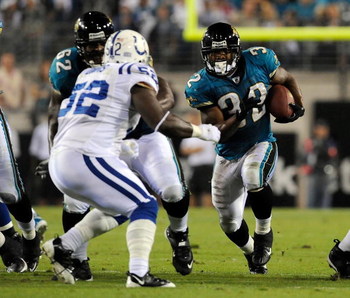 The Jaguars plan to add a fierce player to their defense. Suh brings ability and passion.
10. Green Bay Packers: Trent Williams, OT, Oklahoma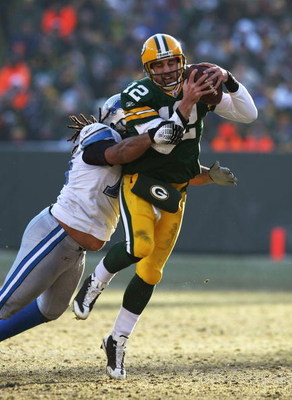 Give Aaron Rodgers a little more time and it will pay off. Williams can provide that extra time.
11. Cincinnati Bengals: C.J. Spiller, RB, Clemson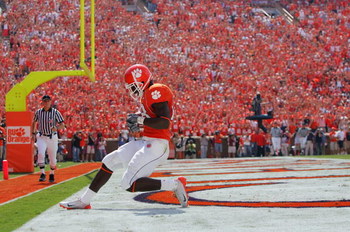 The Bengals need another dimension on offense. Spiller is a big-play threat.
12. Buffalo Bills: Bryan Bulaga, OT, Iowa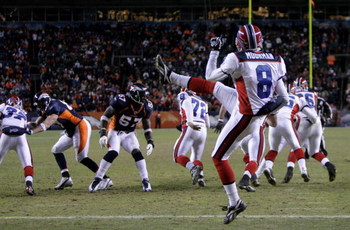 Now that the Bills have Terrell Owens, they can look for more stability on the O-line instead of looking for more firepower.
13. New York Jets: Dez Bryant, WR, Oklahoma State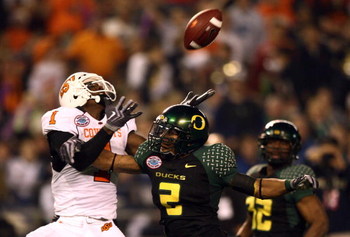 The Jets will realize that Mark Sanchez needs to be surrounded by weapons, as he was at USC. Bryant is a playmaker.
14. Washington Redskins: Jevan Snead, QB, Ole Miss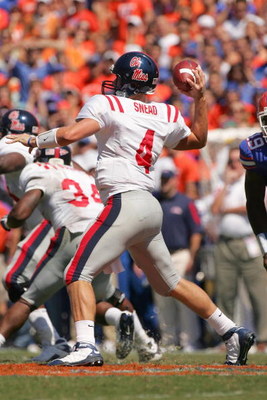 Jason Campbell has not been the franchise quarterback the Redskins have been looking for. There was speculation that the 'Skins would try to draft Mark Sanchez. Expect Washington to pick a quarterback in 2010.
15. Miami Dolphins: Brandon Spikes, ILB, Florida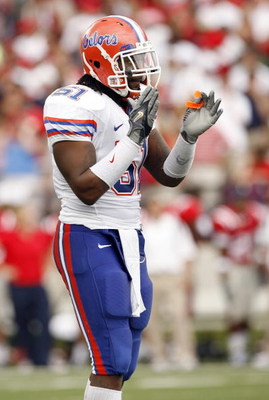 Spikes will add passion and ferocity to the Dolphins' linebacker corps.
16. Seattle Seahawks: Greg Hardy, DE, Ole Miss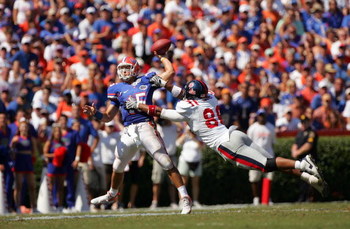 The Seahawks continue to add talent to their defense. Hardy had 8.5 sacks last season before being injured. Look for him to have a big year for the Rebels this season.
17. San Francisco 49ers: Sergio Kindle, OLB, Texas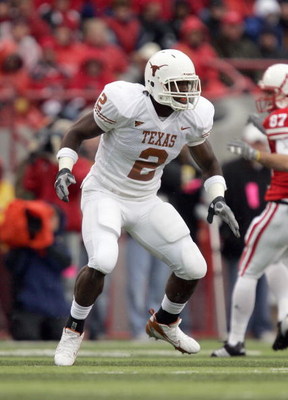 Kindle will bring much-needed pass-rushing ability to the 49ers. He will be arguably the best pass rusher in the 2010 draft.
18. Minnesota Vikings: Geno Atkins, DE, Georgia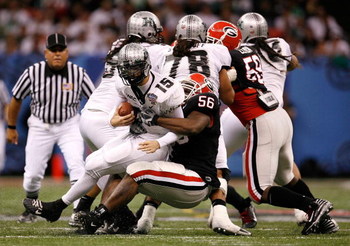 In 2009 Atkins will establish himself as one of the better defensive ends in the draft. The Vikings need depth at defensive end.
19. Denver Broncos: Sean Weatherspoon, OLB, Missouri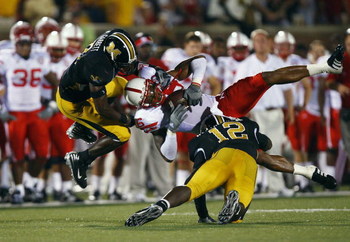 The Broncos did not do a great job of addressing defensive needs in the 2009 draft. Maybe they will in 2010.
20. Houston Texans: Trevard Lindley, CB, Kentucky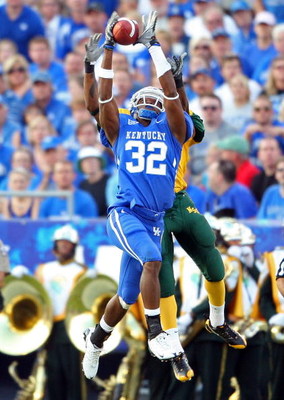 The Texans continue to search for playmakers who can finally get them to the playoffs. Lindley has 153 career tackles and nine interceptions. He shows a lot of promise.
21. New Orleans Saints: Mark Herzlich, OLB, Boston College
The Saints didn't really have a chance to add depth to their linebacker corps in 2009. Look for them to draft this hard hitter.
22. Atlanta Falcons: Jerry Hughes, OLB, TCU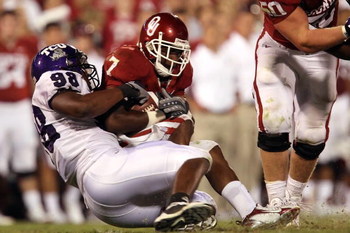 The aging Falcons defense will need a replacement for Keith Brooking. Hughes had 52 tackles and 15 sacks his junior year. Look for those numbers to increase along with his draft stock.
23. Dallas Cowboys: Joe Haden, CB, Florida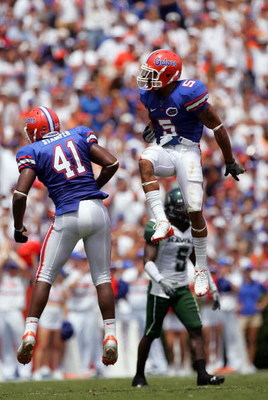 Haden has already amassed 140 tackles in his two years at Florida. He will add speed (4.33 40) and agility to the Dallas secondary.
24. Tennessee Titans: Jermaine Gresham, TE, Oklahoma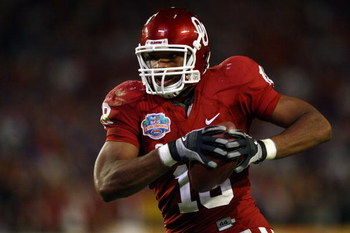 If the Titans can figure out whom their quarterback is long term, they can be confident in Gresham as a blocker and receiver.
25. Baltimore Ravens: Brandon LaFell, WR, LSU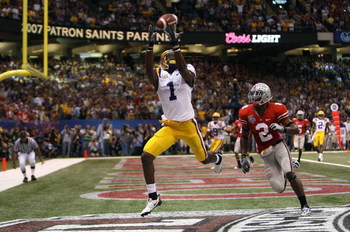 Derrick Mason, the Ravens' top receiver in 2008, is nearing the end of his career. LaFell will give Joe Flacco a younger target.
26. Arizona Cardinals: Ciron Black, G, LSU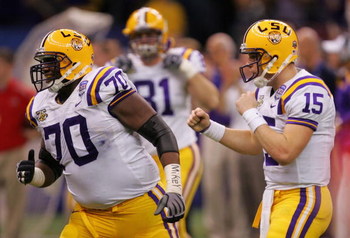 Arizona will need a tackle to help its offensive line. Just look at the picture above. Does he not look like he can fill some holes?
27. Indianapolis Colts: Eric Norwood, DE, South Carolina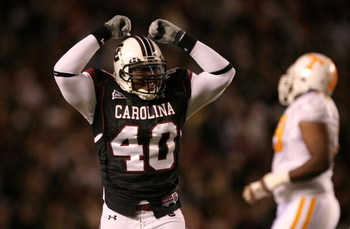 Norwood has 22 sacks in three years at South Carolina. He will definitely bring extra pass rush to the Colts' defense. Not to mention he's from the SEC.
28. Philadelphia Eagles: Brandon Graham, DE, Michigan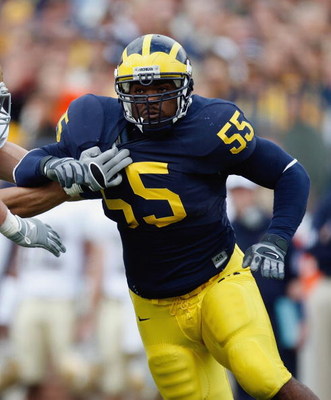 Graham had 10 sacks in his junior campaign and will bring passion to the Eagles' defense.
29. Pittsburgh Steelers: Javier Arenas, CB, Alabama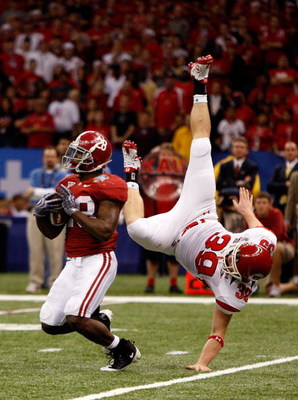 The Steelers will continue to shore up their defense. This speedy cover-corner/returner will be just as electrifying in the NFL as he was in college.
30. New England Patriots: Jahvid Best, RB, Cal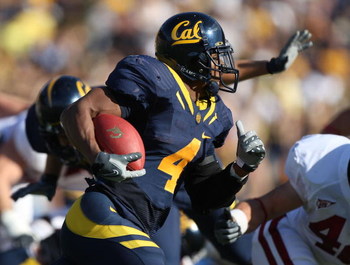 Yet another offensive weapon for New England.
31. New York Giants: Crezdon Butler, CB, Clemson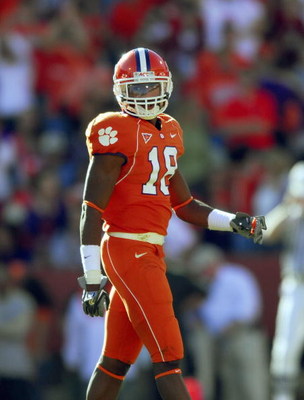 The Giants will decide to add this aggressive and consistent corner to their secondary.
32. San Diego Chargers: LeGarrette Blount, RB, Oregon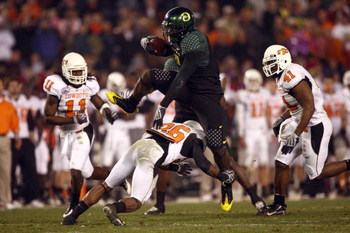 In 2009 San Diego will finally reach the pinnacle (yes, I'm a homer). I also think the Chargers will finally find their next franchise running back in Blount, who managed to run for over 1,000 yards while sharing carries. His stock will probably rise as the season progresses.
Keep Reading