Sports Movie Stars All Grown Up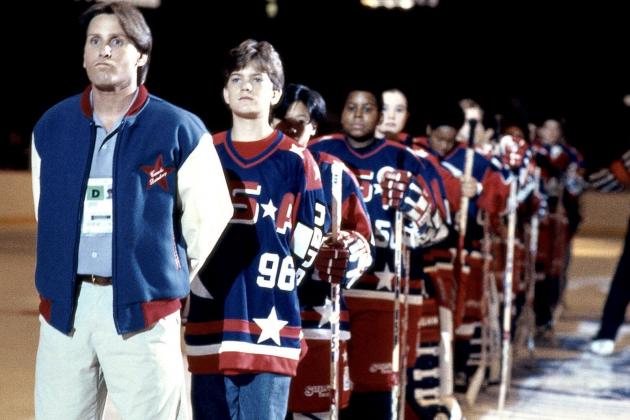 Disney Pictures
For many of us—at least those not devoid of sentimentality and nostalgia—the favorite movies of our youth remain favorites into adulthood. The stories may seem antiquated, or even silly by today's standards, but that doesn't matter when they hold a special place in your heart.
The characters within the movie occupy the same place in our hearts. Which is why so many of the actors remain frozen in time in our minds. But believe it or not, they've been aging at the same rate as the rest of us! Some of them even faster...
Joshua Jackson may forever be seen as Charlie Conway to some of us, but he has long since moved on from The Mighty Ducks franchise. So have all of the other actors from our favorite sports movies of the past.
Let's take a look at what they are up to today.
Begin Slideshow

»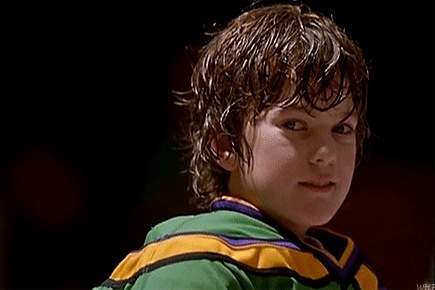 Image via Disney
Remember him?
Joshua Jackson played Charlie Conway, the lead character in all three of Disney's The Mighty Ducks movies. Always adorable, Charlie may have lacked in God-given ability, but he made up for it with unbridled enthusiasm.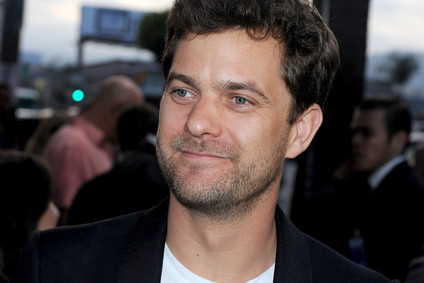 Getty Images
Certainly one of the most successful Mighty Ducks actors—perhaps one of the most successful child actors ever—Joshua Jackson has been working constantly since the third movie was released in 1996.
He starred on the long-running teen drama Dawson's Creek and currently stars on Fringe, which has been airing since 2008. That's in addition to a large number of major and minor movie roles over the years.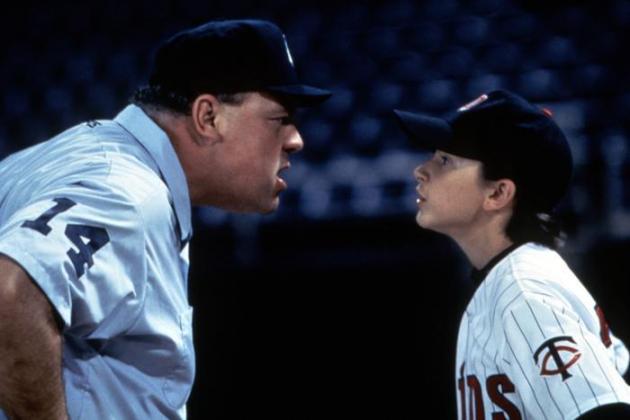 Image via IMDB
Remember him?
Luke Edwards starred in the 1994 film Little Big League. He played young Billy Heywood, who inherits the Minnesota Twins after the surprise passing of his beloved grandfather. Heywood initially appoints himself manager because he wants to teach the players that baseball is supposed to be fun, but in the end it's the players who end up teaching him.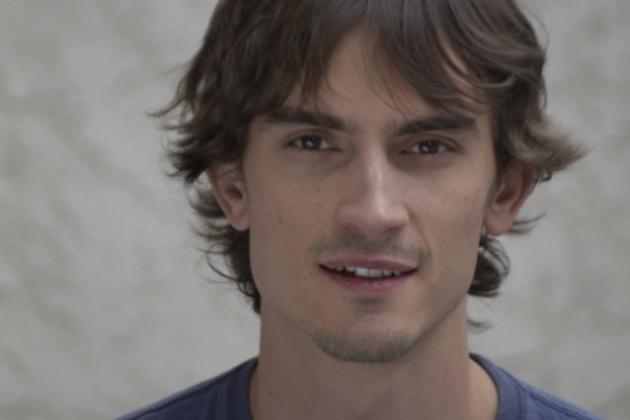 Image via @primniple
Though he's mostly remembered for his starring role in Little Big League, Luke Edwards has worked sporadically since 2000. He kept busy producing and developing film shorts and web shows for awhile, but it looks like the acting thing has really picked up in the last year or so.
Edwards is expected to appear in Crosshairs, Stranglehold, Serpent in the Bottle and Little Paradise—all in 2013. However, having checked out the IMDB page for each production, you're going to have to really keep your eyes open for them—they all look to be little indie productions.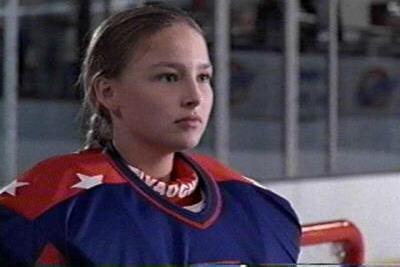 Image via Disney Pictures
Remember her?
Colombe Jacobsen-Derstine played Julie "The Cat" Gaffney in the second and third films of The Mighty Ducks trilogy. She was brought in as a group of ringers to help Team USA defeat the evil Icelandic hockey gods and goddesses at the Goodwill Games.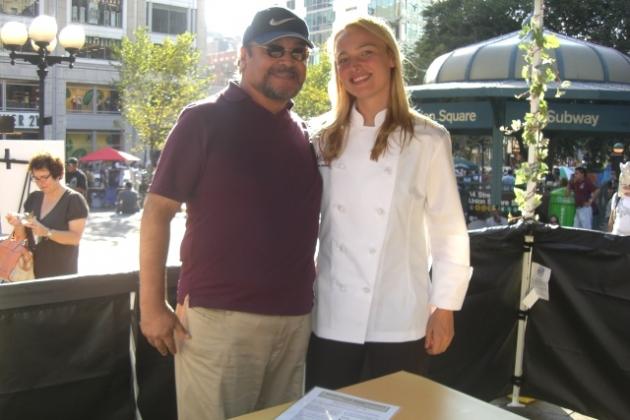 Image via kuklaskorner.com
In addition to her role in The Mighty Ducks, Colombe Jacobson-Derstine also appeared in another memorable sports movie a year prior. She played one of the two female cuties the boys in Rookie of the Year take for a cruise in their rickety old boat.

Aside from playing Hailey in Men in Black II in 2002, Jacobson has all but thrown in the towel on the acting thing. Today she works as a personal chef, cooking instructor, food consultant and yoga teacher. Jacobson appeared as a contestant on Season 3 of The Next Food Network Star.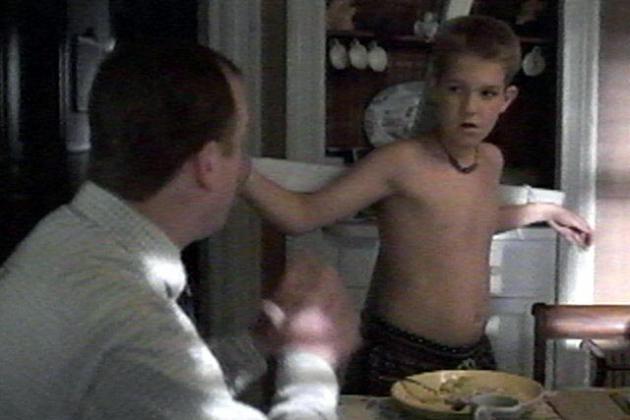 Image via MTV Films
Remember him?
In Varsity Blues Joe Pichler played Kyle Moxon, the adorable little brother of star quarterback Jonathan Moxon, who was on a perpetual path of spiritual enlightenment. The younger Moxon preferred being a leader in the religious realm [like as the leader of his very own cult] as opposed to the athletic pursuits favored by his father.
Image via Missing.org
Talk about a sad story—I didn't even realize Joe Pichler was missing until I started doing research for this slideshow. The young actor went missing in 2006 at the age of 20 and hasn't been seen since.

According to reports he was last seen playing cards with his friends in early January 2006. His Car was found at a Los Angeles intersection four days later, but that was the last anyone heard from Pichler.
Yes this one is kind of a downer, but it didn't seem right to exclude him because of that. If you know anything about his disappearance, please contact authorities.
Image via 20th Century Fox
Remember him? [Pictured center]
Robert Hy Gorman played the very under-appreciated friend of Henry Rowengartner in the 1993 film, Rookie of the Year.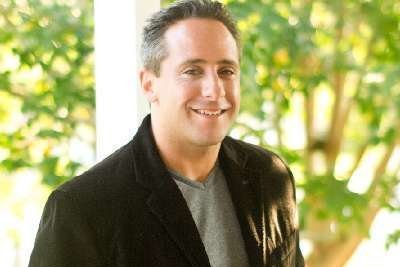 Image via IMDB
Robert Hy Gorman found regular work as a child actor throughout the 90s. In addition to his role in Rookie of the Year, he appeared in Don't Tell Mom the Babysitter's Dead, Full House and Boy Meets World.

More recently Gorman has had bit parts in the television series One Tree Hill in 2008 and Drop Dead Diva in 2009. He's a graduate of Wake Forest University and currently resides in Charleston, South Carolina.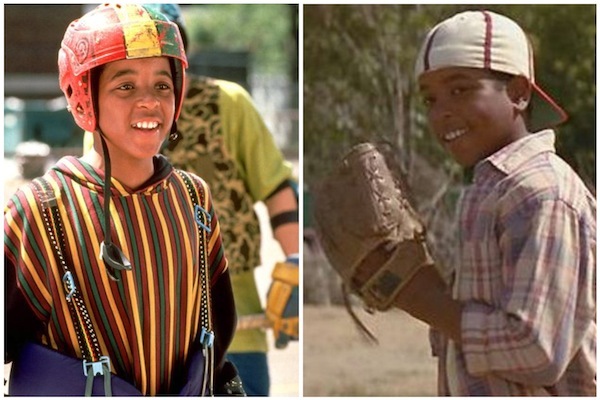 Images via Disney & Fox
Remember him?
Brandon Quintin Adams played Jesse Hall in The Mighty Ducks as well as D2: The Mighty Ducks, though he did not reprise his role in the third movie. He also played Kenny DeNunez in the beloved baseball kids classic The Sandlot in 1993.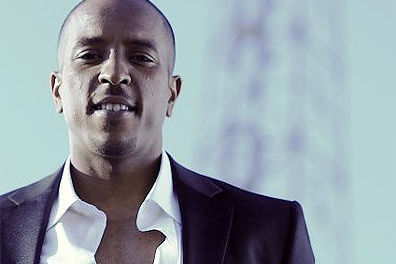 Image via facebook.com/pages/Brandon-Quintin-Adams/
Brandon Quintin Adams hasn't worked much (in acting) since the late '90s. His IMDB page has just four entries since 2000, and two of them are voice parts in video games.

According to his Wikipedia page, Adams has turned his attention to music in recent years. As of early 2013, he is still a rapper performing under the name B. Lee.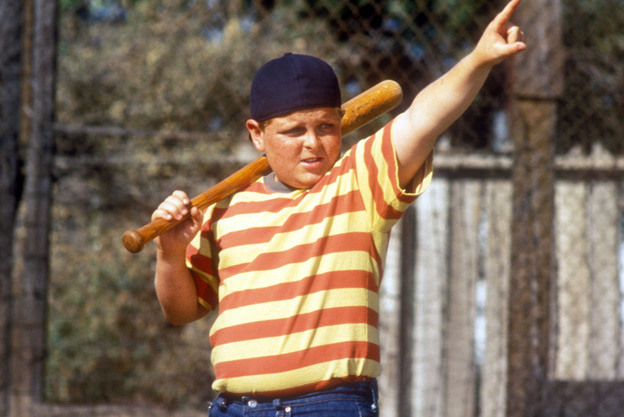 Image via Fox
Remember him?
Patrick Renna played big-mouthed catcher Hamilton "Ham" Porter in The Sandlot. Ham was one of those characters who would never get the girl but usually got the last word.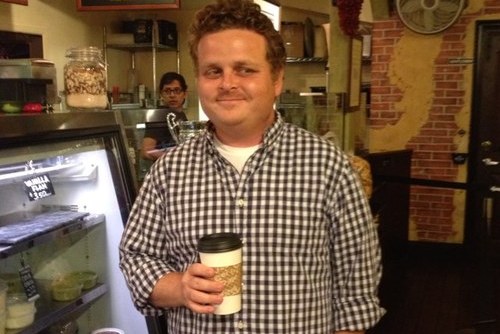 Image via @PatrickRenna
Patrick Renna definitely doesn't have leading man looks, which is probably why he's only worked sporadically in very minor parts since 2002.
Renna still does occasional voiceover work, but mostly it seems he's really just enjoying the cult figure status his role in The Sandlot has afforded him.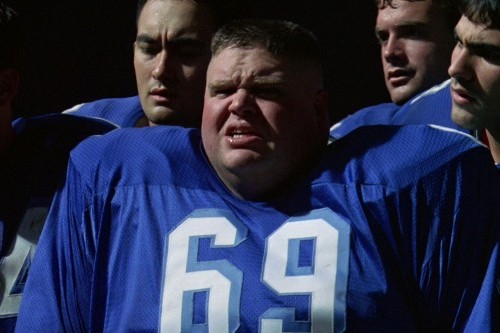 Image via MTV
Remember him?
Ron Lester played the hard-drinking offensive lineman Billy Bob in Varsity Blues, an MTV Films classic released in 1999. The (sometimes overly) emotional Billy Bob had a big mouth and an even bigger appetite, and his best friend was a pig named Bacon.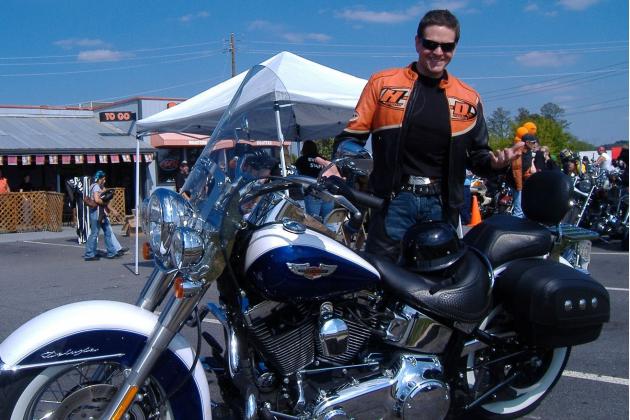 Image via ronlesteronline.com
Yep. This is Billy Bob now!

Actors who go through amazing physical transformations—even very positive transformations—often find there's no work waiting for them on the other side. Which is exactly what it seems happened to Ron Lester after dropping an epic 315 pounds through gastric bypass surgery.

After shedding the weight and undergoing a whopping 17 plastic surgeries over three years to address the excess skin left behind, today he's settled in around 200 pounds. Lester debuted his massive weight loss in 2008, but he's hardly worked at all since undergoing surgery in 2000.

Why he's being punished for getting his life together is anybody's guess. Someone get this man a job!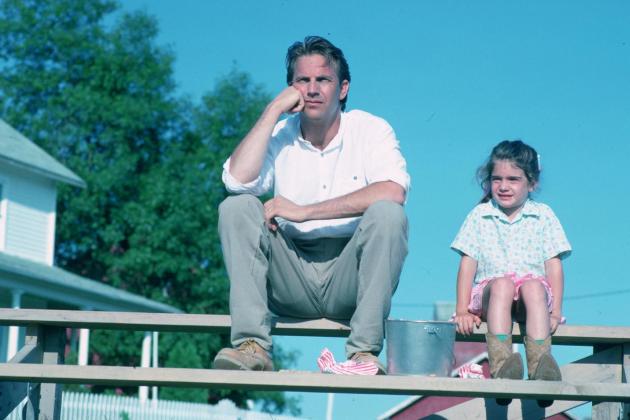 Image via Universal Pictures
Remember her?
Former child star Gabby Hoffmann kickstarted her acting career with the role of Karin Kinsella in Field of Dreams in 1989. She played the daughter of Kevin Costner's nutcase Ray Kinsella, who gambled everything his family had on the off chance a bunch of dead baseball players would show up to play on a baseball field he built by razing the family farm.
He got so lucky...
Image via AP
Gabby Hoffman had prominent supporting roles in moves like Now and Then, Sleepless in Seattle and 200 Cigarettes, before a 10-year stretch from 2000-10 in which she worked minimally [at best].
Although it seems her exile was self-inflicted—she's an anarchist who doesn't play by anyone's rules except her own...and sometimes not even those.

She was the subject of a New York Times profile in July 2013, which discussed her family's rich history in the arts, while documenting her recent comeback. Hoffman is slated to appear in no less than seven films through 2014.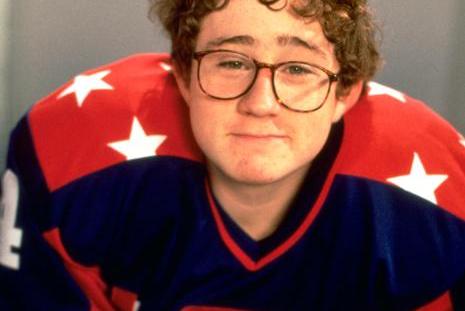 Image via Disney Pictures
Remember him?
Matt Doherty played Lester Averman in The Mighty Ducks trilogy. Overall, he was terrible at hockey and was definitely grandfathered in as part of the District 5 team in the original film. Wisecracking nerd is a staple in movies starring a cast of teenagers and Averman fit that role to a T.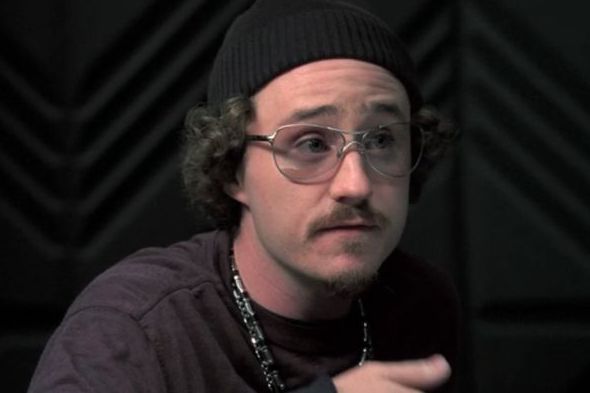 Image via Tumblr
Matt Doherty has been acting ever since he played Steffan in the John Hughes classic Home Alone in 1990. His roles have been mostly supporting and bit characters, having never really found the right starring vehicle for his unique look. Most recently he had an uncredited part in the Oscar winning film Argo.

He wrote an produced a play in 2007 that the Chicago Tribune called "an unenlightened blend of sports cliches about an aging ballplayer in the 1950s." Which, if you ask me, seems needlessly harsh. Word has it that he's also in a band, but details remain elusive.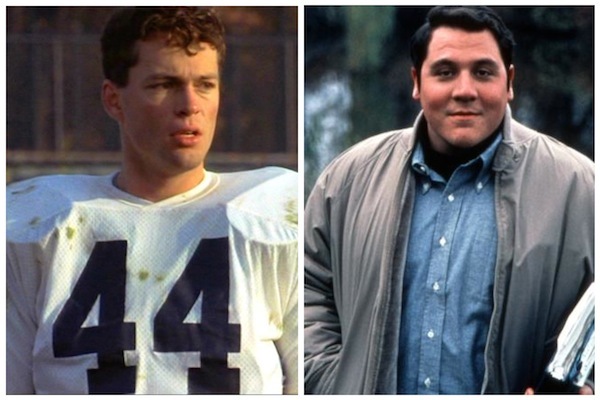 Image via TriStar Pictures
Remember them?
Vince Vaughn and Jon Favreau both appeared in the Notre Dame football flick, Rudy. Vaughn played football player Jamie O'Hara, which was his film debut. Favreau played Rudy's graduate student friend D-Bob, which was also his film debut.
Well, let's just say Vince Vaughn and Jon Favreau have been doing pretty well for themselves ever since appearing in Singles together way back in the day.

Vaughn has been in every terrible comedy Hollywood has produced for a decade. Whereas Favreau has directed Iron Man, Iron Man 2 and the Christmas classic Elf.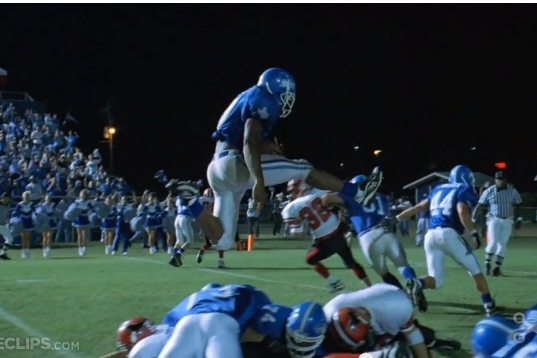 Image via MTV Films
Remember him?

Eliel Swinton played the superstar running back Wendell Brown in Varsity Blues. He was evil Coach Kilmer's workhorse, but every time the ball got within the 10-yard line, Kilmer would put it in the hands of bad boy wide receiver Charlie Tweeder.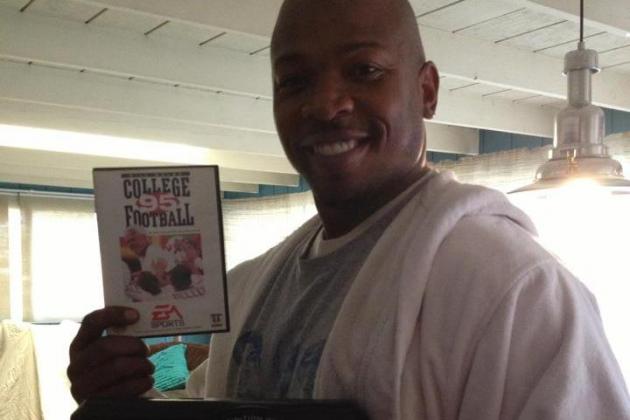 Image via Facebook
Like Ray Allen in Spike Lee's He Got Game, Eliel Swinton was actually a real life football player too. He was one of the top running backs in the country while attending Montclair Prep and went on to play his college ball at Stanford.

Swinton wasn't drafted out of college, but he did sign with the Kansas City Chiefs as an undrafted free agent. Unfortunately his professional career was cut short by injuries. Today he works as a coach, is active in charity, and has done production work in Southern California.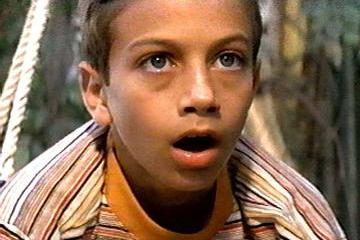 Image via 20th Century Fox
Remember him?
Marty York played Alan "Yeah-Yeah" McClennan in The Sandlot. He earned that nickname because of his penchant for saying "yeah-yeah" before most sentences.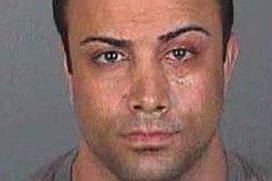 Image via TMZ
Marty York's acting debut actually came in The Sandlot in 1993, which was really the high point of his acting career. That was pretty much the beginning and the end of being in the spotlight for positive reasons.

The last thing you've probably heard of that he did was a voice in Hey Arnold! Back in 1997. Unless you count the time a in March 2012 when a maid called 911 because she found him York dead in a hotel room…but it turned out he was just really hungover.

Oh…or that time in April 2009 when he was arrested for smacking the hell out of his girlfriend on Easter Sunday. In his defense she did hit him in the face with her high heel first.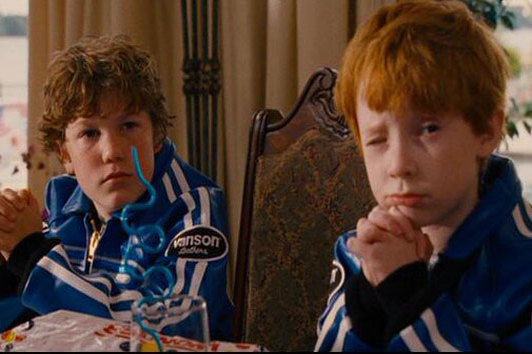 Image via Columbia Pictures
Remember them?
In Talladega Nights: The Ballad of Ricky Bobby, Houston Tumlin and Grayson Russell played Will Ferrell's trouble-making sons Walker and Texas Ranger. Their grandfather Chip didn't appreciate their language, but what did he expect? If Ricky and Carley wanted a couple of wussies, they would have named them Dr. Quinn and Medicine Woman.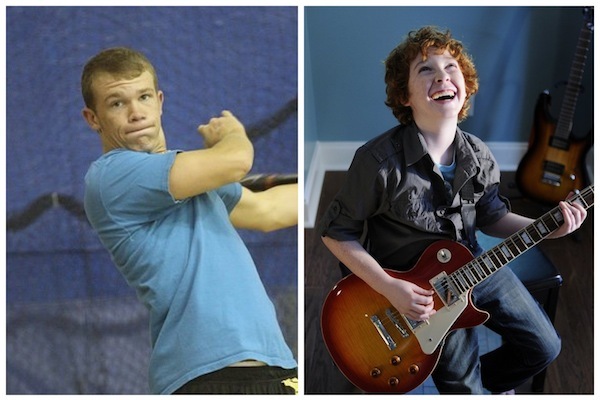 Image via DailyHome.com & IMDB
Houston Tumlin must have known he would never live up to the high bar he set playing Walker in 2006, so he wisely decided to shelve the acting thing (at least for awhile) and just do the real-world teenager thing instead.
And apparently he's not too bad at it! In 2011, Tumlin was a member of his high school baseball team, which won its area for the second consecutive year.
As for Texas Ranger? Well, Grayson Russell has been working steadily since Talladega Nights was released in 2006. He went on to star in the Diary of a Wimpy Kid franchise. The third movie of that series was released in 2012.
This year, Russell can be seen in Space Warriors and Season of Miracles. However, he just turned 15, meaning a lengthy career lull could be in his immediate future.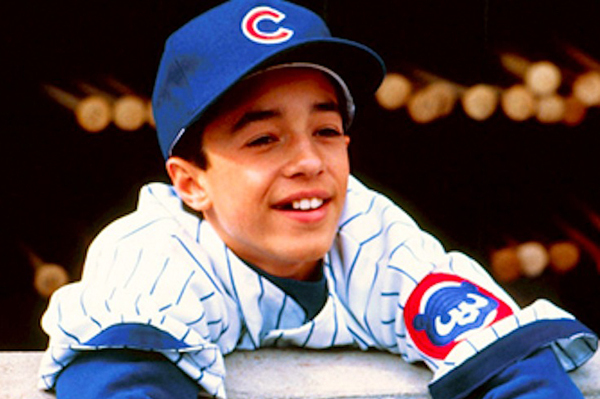 Image via 20th Century Fox
Remember him?
Thomas Ian Nicholas played the boy with the impossibly healed elbow tendon in Rookie of the Year. Henry Rowengartner is transformed from a little league dud to a major league pitching stud after a broken arm results in some kind of vaguely explained tightening of tendons, which gives him the ability to throw an epic fastball.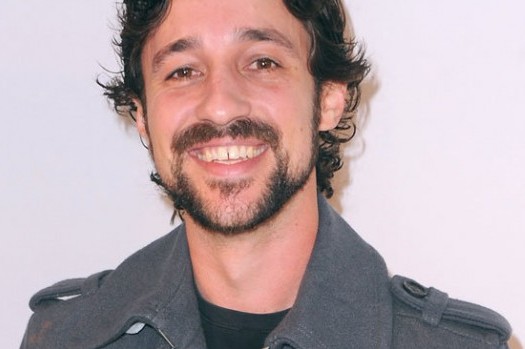 Image via thrillandkill.com
Thomas Ian Nicholas has worked pretty steadily over the years, thanks in large part to landing the role of Kevin Myers in the original American Pie film back in 1999. He reprised the role in American Pie 2 in 2001, American Wedding in 2003, and American Reunion in 2012.

Nicholas will be appearing in a number of upcoming projects that are currently in pre or post-production. In addition to his acting career, he's also the singer and songwriter for the Thomas Nicholas Band, which performed in Las Vegas in May 2013.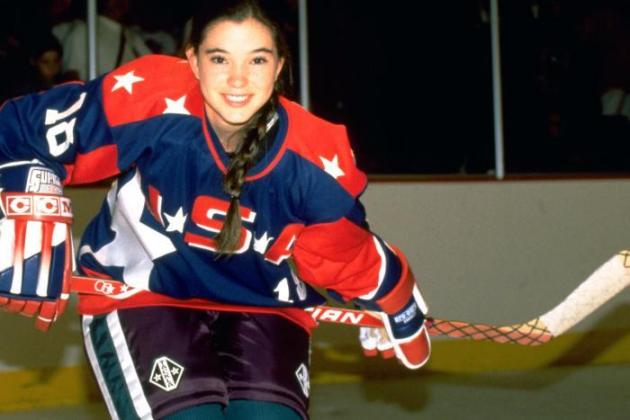 Image via Disney
Remember her?
Marguerite Moreau played every young hockey player's dream girl, Connie Moreau, in The Mighty Ducks franchise. Connie was an adorable tomboy who didn't just know as much about hockey as all of the boysshe could play better than most of them too.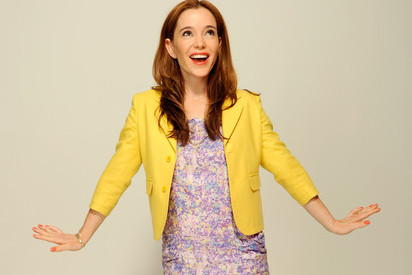 Getty Images
Marguerite Moreau has had one of the most quietly successful careers of any actress over the last two decades. She never really broke out with a high-profile role, but she's been working steadily for over 22 years.

Moreau got her start acting with a guest starring role on The Wonder Years in 1991. She played seductress Katie in Wet Hot American Summer in 2001, and she appeared on the Showtime hit Shameless from 2011 to 2012. That's just a small sampling of what she's been up to.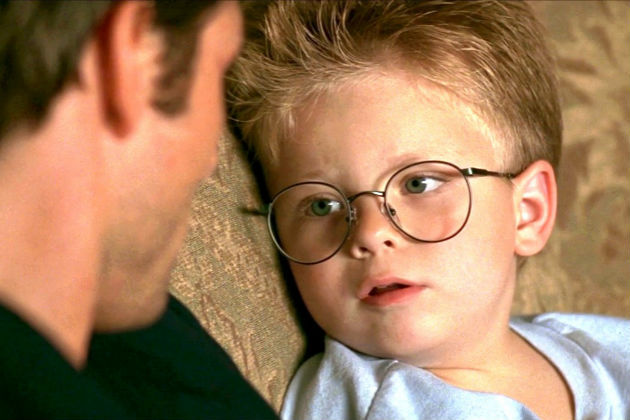 Image via Tristar
Remember him?
Of course you remember him! The inexplicably precious Jonathan Lipnicki made his acting debut as Ray Boy, alongside megastar Tom Cruise, in the Cameron Crowe classic Jerry Maguire in 1996.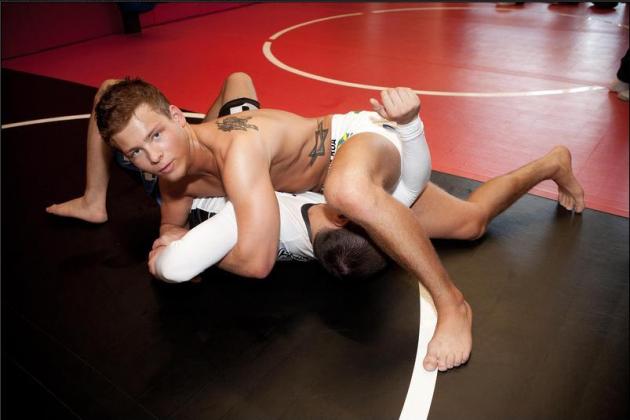 Image via Ryan Caliendo
Jonathan Lipnicki worked steadily through 2000, but he grew into an inexplicably awkward teenager at some point and the acting roles were few and far between for a while. It's unclear exactly when that awkward stage ended, but his recent foray into MMA is definitive proof that it's long gone.

Not only is Lipnicki finding acting work again, but the 22-year-old is also a purple belt in Brazilian jiu-jitsu. His family owns an MMA promotion company, so it doesn't look like this is just a whim. He's been competing for a while now. Some of his recent bouts can be found on YouTube.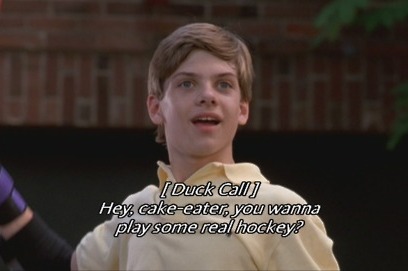 Image via Tumblr
Remember Him?
Vincent Larusso played the overprivileged, cake-eating Adam Banks in The Mighty Ducks. The young phenom initially played with the evil Hawks, but geographic challenges forced him to cross class lines and play for Coach Bombay's rag-tag blue-collar misfits with heart.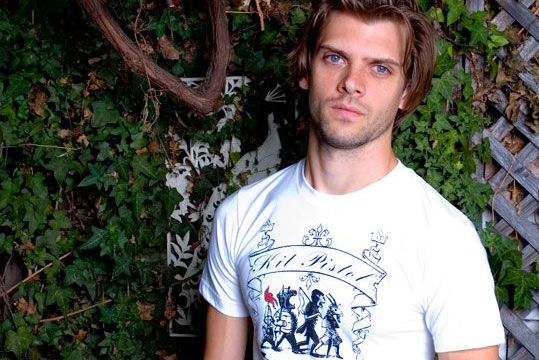 Image via tumblr
After D3: The Mighty Ducks was released in 1996, Vincent Larusso didn't act again for a decade. Instead he focused on his studies and went on to earn a degree from Boston University's school of management.
Larusso appeared in Superhero Movie in 2008 and guest starred on an episode of Dollhouse in 2009. He's also appeared in two movie shorts in recent years.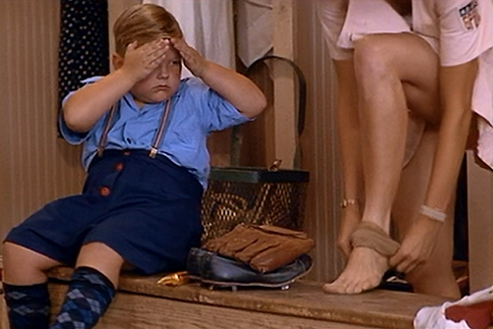 Image via Columbia Pictures
Remember him?
Justin Scheller played the obnoxious chocolate-covered screaming machine known as Stilwell Angel in the classic A League of Their Own. This kid is still serving as birth control to anyone who saw this movie at the right time in their lives.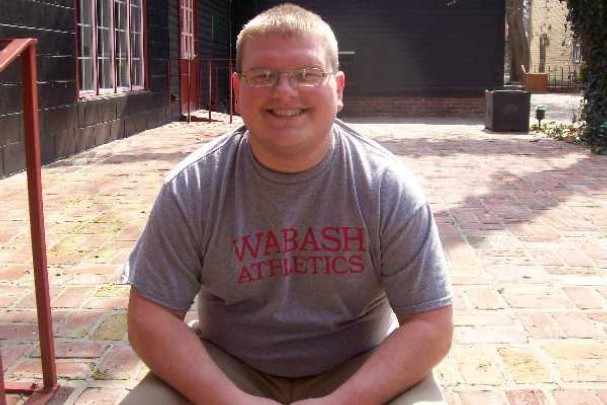 Image via GARRET MATHEWS / Courier & Press
In 2009 Justin Scheller, a native of Evansville, Indiana, told the Courier Press that the role in A League of Their Own was simply his "15 minutes of fame," adding that he doesn't "dwell on it or brag about it."
Scheller was selected out of 400 kids who tried out at a local high school, and the money he earned helped him pay for college at USI. Except for a singing part in a junior high production of Fiddler on the Roof, he never acted again.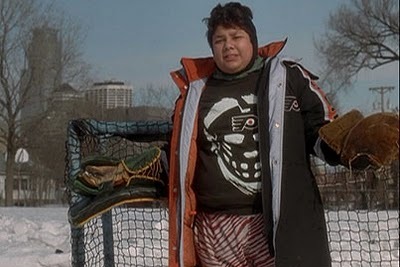 Image via Disney
Remember him?
Shaun Weiss played Goldberg the goalie in The Mighty Ducks films. His rotund figure made him playing any other position on the ice all but impossible, but it took him quite a while to get over his philosophical problem with putting himself in between a speeding puck and the net. After that it was smooth sailing...mostly.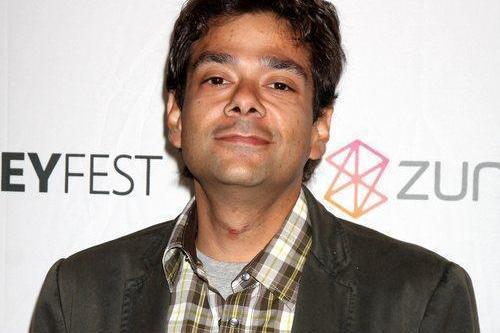 Image via contactmusic
Shaun Weiss dealt with the same issues so many young character actors deal with. He was pretty much everywhere in the '90s: Saved by the Bell: The New Class, Boy Meets World, Sabrina the Teenage Witch and Freak and Geeks.
And then he turned 20 in 2000 and the work really dried up. It seems Weiss spent the next decade dropping his baby fat, because he looks very different today. And maybe it worked—he's set to appear in the upcoming Four Dogs and What about Weiss.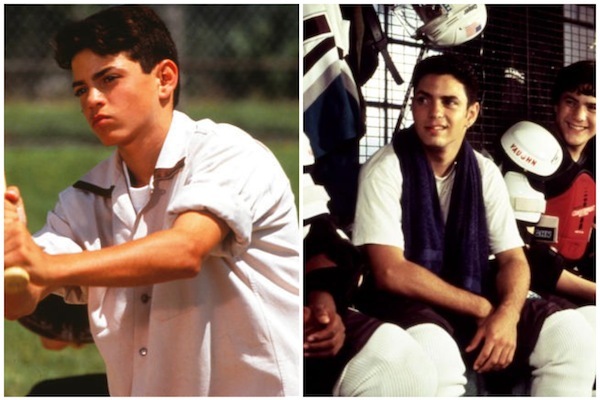 Images via Fox & Disney
Remember him?
Mike Vitar was a '90s teen heartthrob who starred as Benjamin Rodriguez in The Sandlot and as Luis Mendoza in D2: The Mighty Ducks and D3: The Mighty Ducks.

And believe you me! This kid was a heartthrob. Take it from someone who had his picture plastered all over her room as a stupid lovesick preteen.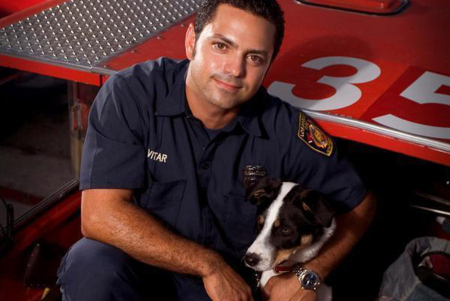 Image via LA Weekly
After the third Mighty Ducks film was released in 1996, Mike Vitar broke the heart of teenage girls everywhere when he gave up acting permanently after appearing in one episode of Chicago Hope just a year later. Don't worry though, this guy is more swoon-worthy than ever in the career he's chosen.

Vitar shelved the acting career and decided to become a firefighter in Los Angeles. In 2003, he was honored for rescuing fellow firefighters at a Hollywood Hills house fire on New Year's. They were severely burned in the inferno but likely wouldn't have made it out alive if it weren't for Vitar's heroism.
**And that's that! You can thank me for these wonderful updates by following me on Twitter. Follow @blamberr