Predicting the Winner of the Philadelphia Eagles' Biggest Training Camp Battles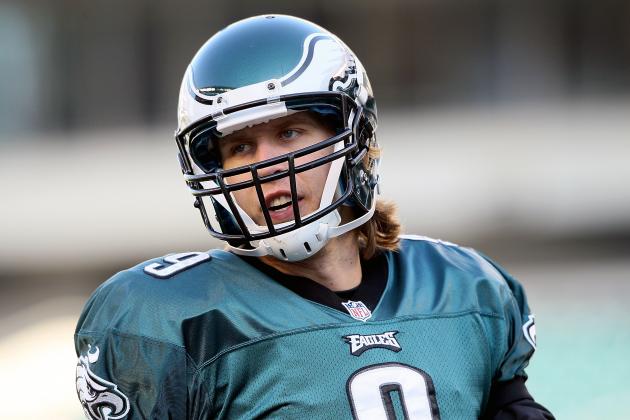 Alex Trautwig/Getty Images

Philadelphia Eagles training camp is finally underway and it will be interesting to see who emerges on top in the team's crucial camp battles.
The team is coming off a 4-12 record from 2012, so many of the starting spots are still wide open. There are only a handful of spots seemingly that have unanimous starters, at least compared to seasons past.
Chip Kelly seems set on establishing a meritocracy in Philly. Everyone will get a chance to win the starting job, regardless of past experience and accomplishments.
While in theory no starting job is safe, these are the five training camp battles that will be watched the most and the predicted winners.
Begin Slideshow

»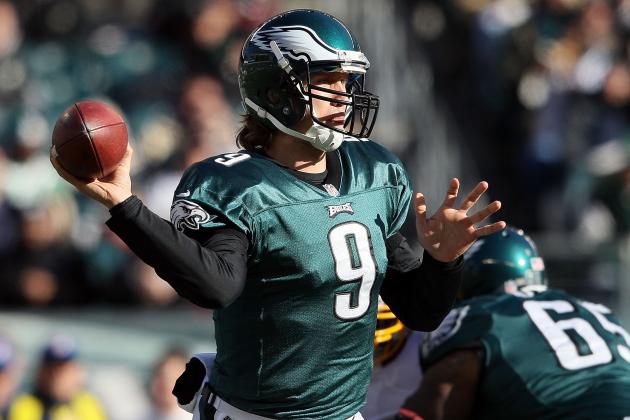 Alex Trautwig/Getty Images

Just because the Eagles decided to restructure Vick's contract does not mean that he is guaranteed to start.
But just because Vick played poorly in 2012, does not mean he is guaranteed to be a backup.
Vick has the advantage over Foles in terms of mobility and experience. He also seems more popular in the locker room, likely due to his past success with the team.
However, the winner of the quarterback competition will likely be Nick Foles. If Kelly truly does not need a running quarterback for his new system, then Vick's advantages are largely negated.
Foles is much more accurate with the football and has a quicker release. His height also allows him to see the field more clearly and make faster decisions.
And as he has more experience than Matt Barkley, expect Foles to ultimately win the job in time for week 1.
Winner: Nick Foles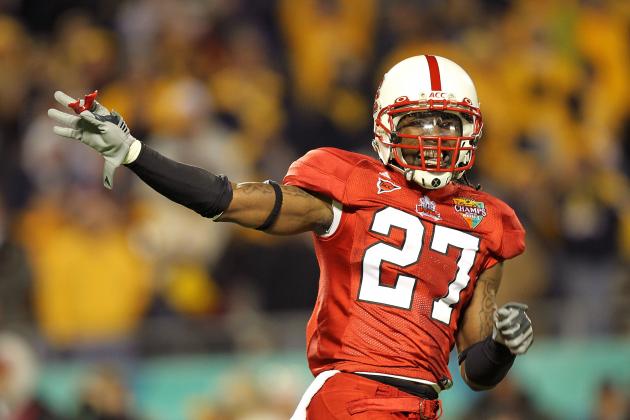 Mike Ehrmann/Getty Images

While Kenny Phillips is clearly the best safety on the roster when healthy, he has seen limited practice time due to his rehabbing knee. The Eagles didn't exactly show a strong vote of confidence in him when they signed him to a one year deal with no signing bonus or guarantees.
Phillips was likely a player that the Eagles took a chance on, figuring they had little to lose, similarly to the Marlin Jackson signing a few seasons ago.
If Phillips is unable to stay on the field, Earl Wolff is likely the favorite to start at free safety. Wolff has excellent zone coverage abilities and is a very consistent tackler. Expect the Eagles to give the rookie a shot to start at free safety.
Winner: Earl Wolff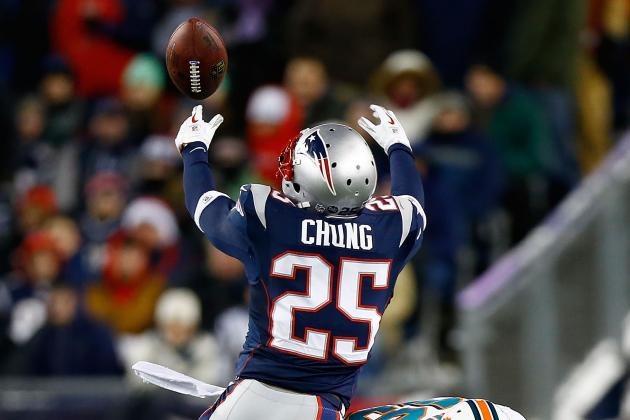 Jared Wickerham/Getty Images

At the other safety spot, expect the Eagles to go with their seasoned veteran, Patrick Chung, as the starter.
Chung has experience at both free safety and strong safety, but he's really more of a strong safety in playing style. He struggles in coverage and excels more in tackling and hard hits.
Chung's experience at the position give him an advantage over the competition. While Chung is far from a consistent player, he is simply a better option right now than the likes of Nate Allen or Kurt Coleman.
Winner: Patrick Chung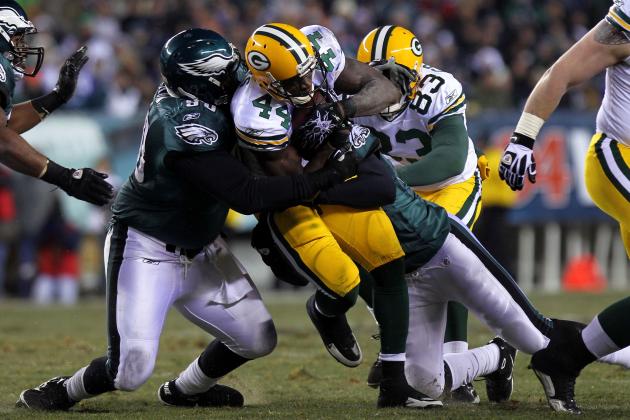 Nick Laham/Getty Images

Although the Eagles got Isaac Sopoaga in free agency, don't expect him to be more than a situational player in Philly. Sopoaga is well past his prime and was used in limited snaps last season with the 49ers.
Bennie Logan was selected in the draft, but he is a player who makes plays more with great effort.
The favorite for the NT spot may be Antonio Dixon. While it may not matter much who the starter at NT is, as Billy Davis may use a revolving door at the position, Dixon currently has the most experience playing with the Eagles.
Dixon has also played well in the past, particularly when asked to stop the run. He does a great job plugging up holes and wrapping up the ball carrier. Anyone can win this job really, but if anyone has the edge, it is likely Dixon.
Winner: Antonio Dixon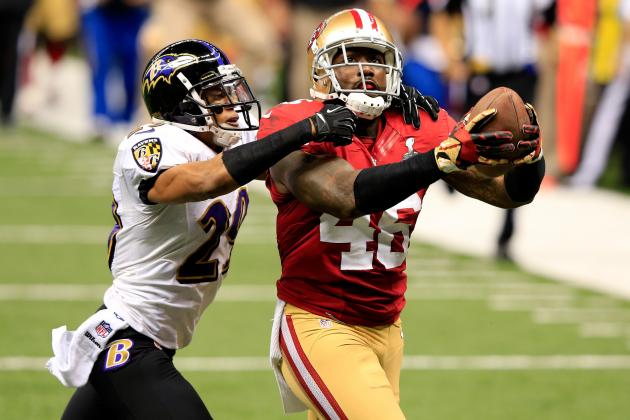 Jamie Squire/Getty Images

While the outside cornerback positions are not locked, most likely they will be filled by the free agents that were brought in, Cary Williams and Bradley Fletcher.
The only player who might be able to challenge them is Brandon Boykin, who is an extremely underrated talent. But he will likely be kept at nickel since he excelled there so much last season.
Williams started for a team that won the Super Bowl last season. While he is beaten at times in coverage, he usually tackles promptly after the catch, which will be a big improvement over last year's Nnamdi Asomugha and DRC debacle.
Fletcher too should likely be an upgrade. Fletcher saw limited playing time last season, but excelled every time he was used. Unless Jordan Poyer blows away the competition, the starting corner will likely be Williams and Fletcher.
Winners: Cary Williams and Bradley Fletcher
Follow Yueh Ho on Twitter @YuehHo