6 Fighters Who Need to Be on UFC Fight for the Troops 3 Card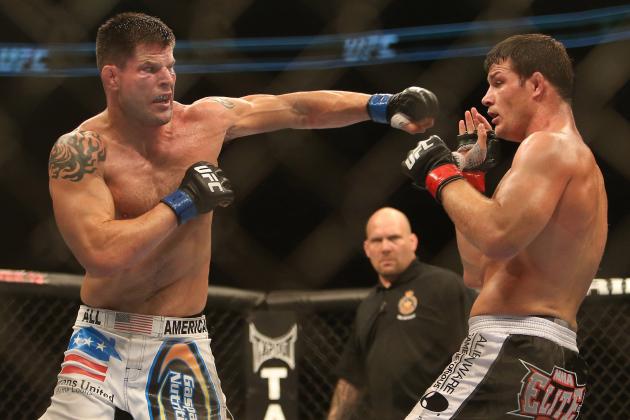 Tom Szczerbowski-USA TODAY Sports

The armed forces do a job that deserves more than a simple thank you. So, in an attempt to thank them in the smallest of ways, the UFC puts on fights for the troops from time to time.
Another edition of the series is set to take place soon, with fans now looking forward to potential fights. Of course, some of the fighters on the card that fans want to see are those with military backgrounds.
Here are six fighters that need to be on the UFC Fight for the Troops 3 card, all of which possess said military backgrounds.
Begin Slideshow

»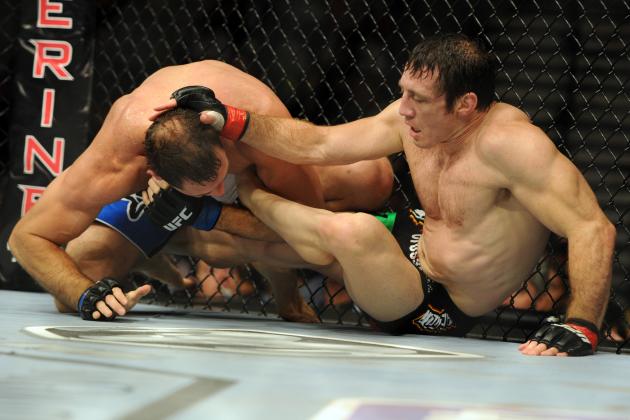 Jayne Kamin-Oncea-USA TODAY Spor

Tim Kennedy made his UFC debut at the last event, UFC 162. In fact, he had a spot on the main card, defeating grappling ace Roger Gracie.
It's no secret that Kennedy comes from a military background. He was a Green Beret who spent time in the Middle East and has won numerous medals for his service. In fact, he was a sniper that was even featured on the ill-fated Deadliest Warrior series that aired on Spike TV, which showcased the Green Berets.
Allowing him to put on a show in front of his fellow servicemen would be nice for Kennedy. He would obviously be a crowd favorite.
Potential Opponent: Francis Carmont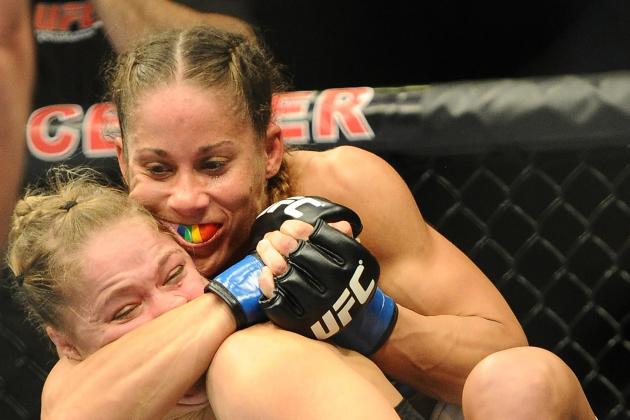 Jayne Kamin-Oncea-USA TODAY Sports

Liz Carmouche is the only current female in the UFC that has a military background. The former title challenger even grew up in Okinawa, Japan on a U.S. military base.
Carmouche spent time in the Marines and did multiple tours of duty in the Middle East. It was likely in the Marines where she picked up the basics that brought her to MMA.
Having a female representative on the card would be great.
Potential Opponent: Germaine de Randamie/Julie Kedzie winner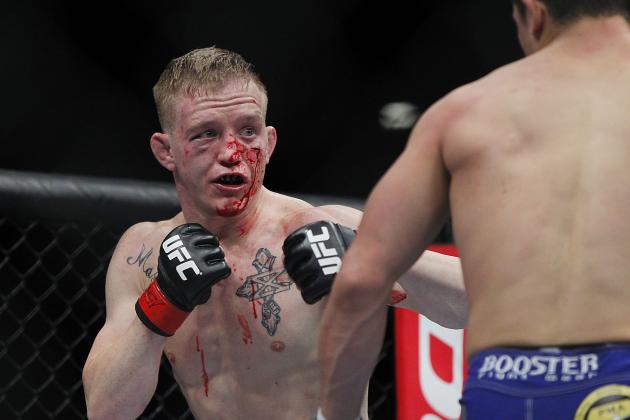 Gary A. Vasquez-USA TODAY Sports

I am a huge supporter of the military and the servicemen, but if Colton Smith had mentioned his military background one more time on The Ultimate Fighter, I would have moved to Canada.
All jokes aside, Smith is an active member of the U.S. Army and actually got permission from the higher ups in the military to compete on TUF. He even trains out of Fort Hood, TX, which shows he is training while in military training and standby.
Sure, he doesn't have the most exciting fighting style, but we owe it to him as a serviceman to compete in front of his comrades.
Potential Opponent: Lance Benoist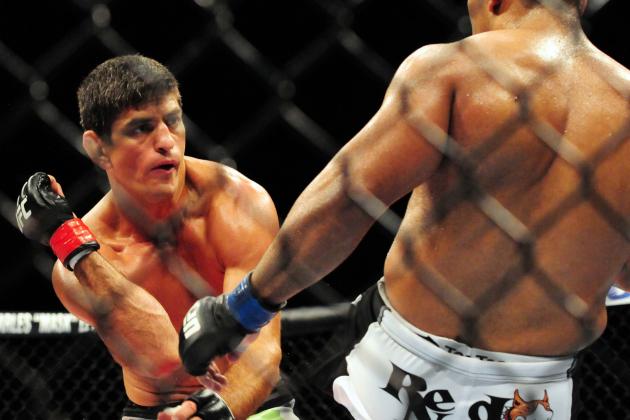 Jason da Silva-USA TODAY Sports

Sometimes, it's not all about the American servicemen. We need to remember there are military men all over the world making sacrifices that need to be recognized. Paulo Thiago is one of those men.
Thiago is a part of BOPE, a special forces unit in Brazil, as well as the military police. That should be recognized, as he plays an important role in his home country.
He must first face Kelvin Gastelum in August, but if he can get medically cleared in time, this would be an ideal card for him.
Potential Opponent: Amir Sadollah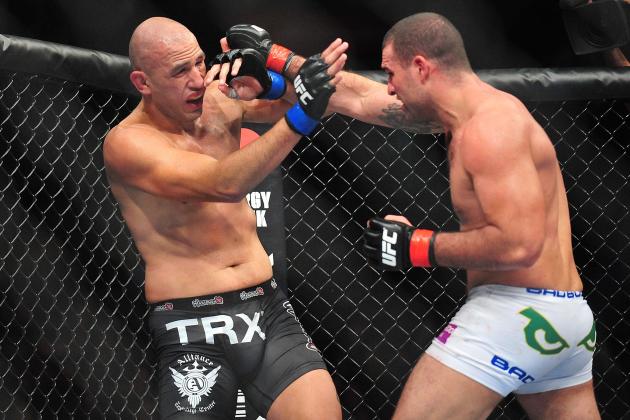 Gary A. Vasquez-USA TODAY Sports

Assuming Brandon Vera survives the next round of cuts after his UFC 164 bout with Ben Rothwell, he should also get a spot on the card.
This may be news to you, but Vera was a member of the Air Force. He was medically discharged after an injury in wrestling practice, but nonetheless, he was still a part of the military.
Vera's next bout against Rothwell will be contested at heavyweight. Assuming that works out, he could make another appearance in the weight class.
Potential Opponent: Shane del Rosario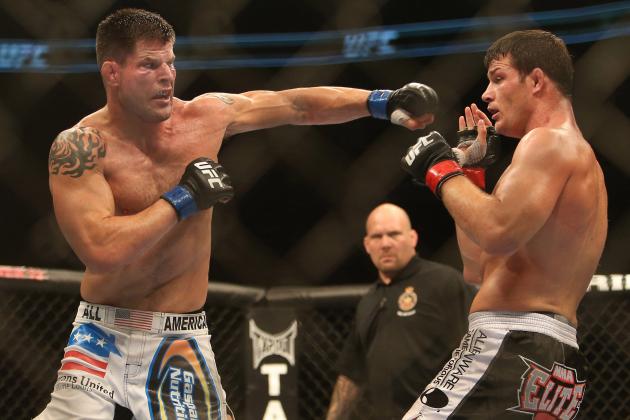 Tom Szczerbowski-USA TODAY Sports

Not much needs to be said about Brian Stann. His military past is well documented. The former Marine has numerous medals and adrenaline-pumping stories of his time in the Middle East.
I know he just recently retired, and I am fine with his decision to hang up the gloves. However, for a guy as great and marketable as Stann, going out on a loss (albeit a barnburner loss to Wanderlei Silva) seems wrong for a guy who most would consider a winner in life.
Make this his retirement fight and have him fight in the main event. It would be the cherry on top of an awesome career.
Potential Opponent: Rich Franklin