New York Yankees Can Do Big Things with $18.7M Saved from Mark Teixeira's Salary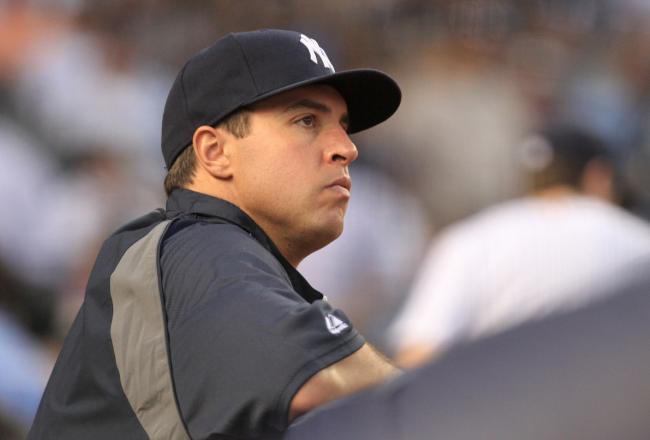 Because Mark Teixeira will miss the remainder of the season with a wrist injury he sustained during the World Baseball Classic, the New York Yankees will now only have to pay $3.8 million of his 2013 salary, reports Andrew Marchand of ESPNNewYork.com.
The Yankees' own insurance, along with the WBC (World Baseball Classic), will cover the remaining $18.7 million.
In a March piece for FOXSports.com, Ken Rosenthal explained how the WBC can cover MLB teams if players sustain extended injuries while playing for Team USA. Teixeira is the first player to qualify as an "extended" injury case, meaning the Yankees will have to pay significantly less than the $22.5 million he was slated to earn.
Teixeira played just 15 games for the Yankees this season and hit .151/.270/.340 with three home runs, 12 RBI and 19 strikeouts. Lyle Overbay (69 games; .236/.278/.433) will play first base in his stead, though Jay Jaffe of SI.com reports that the Yankees could seek a replacement from outside of the organization.
By saving nearly $19 million, the Yankees have a ton of options over the next couple of months. In the near future, a portion of the money can be used at the trade deadline to bolster a depleted roster.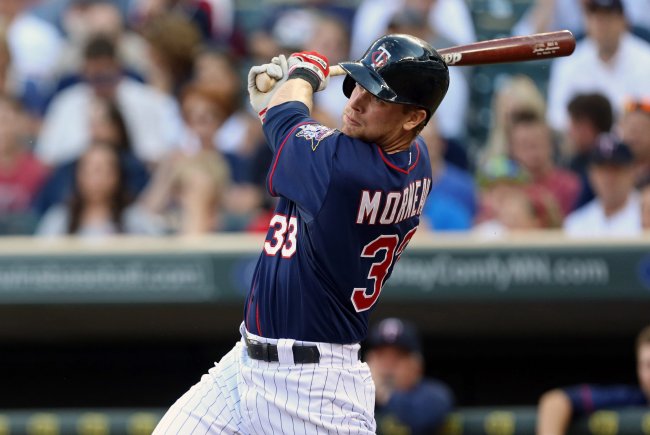 Jesse Johnson-USA TODAY Sports
Jaffe cites Minnesota Twins first baseman Justin Morneau as an option, and the Yankees could dip into the savings to offer more money to the Twins in an effort to lessen the value of the prospects being shipped out. The same could be said for Mark Reynolds of the Cleveland Indians, Paul Konerko of the Chicago White Sox and Kendrys Morales of the Seattle Mariners (all suggested by Jaffe).
General manager Brian Cashman could also use that money to entice the St. Louis Cardinals to part with Matt Adams. The slugger is without a position in St. Louis, but won't be a free agent until 2019. This makes him a valuable asset to any team.
If the Yankees offer the Cardinals decent prospects and a few million bucks, then there's no reason why the Cardinals would refuse such an offer. Adams, who only has experience at first base, could then be the designated hitter in future years (or play a similar role to the current one he plays with the Cardinals).
First base is not the only place where the Yankees can improve this season. Third base, catcher and the bullpen could all feasibly be improved. The money saved could be used similarly to how it would be at first base. By offering more money to teams, the Yankees will not have to part with such valuable assets.
Possibly, the most sensible allocation of these funds would be to use them to re-sign Robinson Cano when he hits free agency. Cano and the Yankees are said to be far apart in contract talks, but an extra $15 million or so spread out over the first few years of a contract could be enough for him to take the Yankees seriously.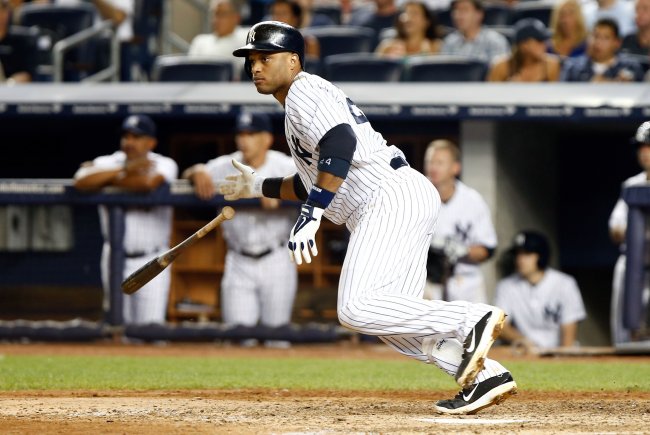 USA TODAY Sports
The Yankees likely don't want to agree on a lengthy deal with the 30-year-old slugger (he'll by 31 by the offseason), so upping the average annual payout would be ideal. After the Alex Rodriguez fiasco, it's a near guarantee that the Yankees will shy away from longer long-term commitments for the foreseeable future.
If Cano re-signs with the team, then saving so much money from Teixeira's injury will likely be the key reason why the Yankees were able to pull it off.
Cashman could also choose the most obvious route, which would be to use the extra $19 million in free agency. Hiroki Kuroda and Andy Pettitte will likely retire after the season (pure speculation on my part), while Phil Hughes is likely to walk via free agency. The remaining starters, then, will be CC Sabathia, Michael Pineda, Ivan Nova and David Phelps.
Seeing as how Pineda and Nova are relative question marks, Sabathia and Phelps are the only real locks for the rotation. With so many holes, $19 million can go a long way. Bolstering the entire pitching staff should be Cashman's No. 1 priority.
Joba Chamberlain and Mariano Rivera will both be gone as well, so the Yankees will be in the market for a closer (barring David Robertson's emergence), as well as middle-relief help. Some of these vacancies can be filled internally, but the Yankees have never been too willing to insert rookies into important roles.
Upgrading catcher could be a goal as well. Chris Stewart, Francisco Cervelli and Austin Romine—while all serviceable catchers—don't exactly scream "intimidating" as a group. Brian McCann will be a free agent and could be an option. His injury history may be turnoff, but a short-term deal wouldn't hurt the Yankees too much if he gets injured.
Where should the Yankees use the money?
Bringing in another outfielder could also be in the cards. Curtis Granderson will be a free agent and there's no telling whether the Yankees will attempt to re-sign him. If he doesn't come back, then Nate McClouth, Hunter Pence, Shin-Soo Choo and Jacoby Ellsbury could all possibly be linked to the Yankees.
I think I've made it pretty clear just how many options Cashman has. That $19 million saved is huge and can help the team in several different ways.
Cashman obviously can't fulfill all of his needs (or acquire all of these players) with that money, but he can easily change the face of this team if he uses it the right way.
The Yankees will miss Teixeira this season, but I'm sure they're happy to be saving so much money in return.
This article is
What is the duplicate article?
Why is this article offensive?
Where is this article plagiarized from?
Why is this article poorly edited?

New York Yankees: Like this team?