UFC 162: 3 Reasons This Is a Must-Buy Pay-Per-View Event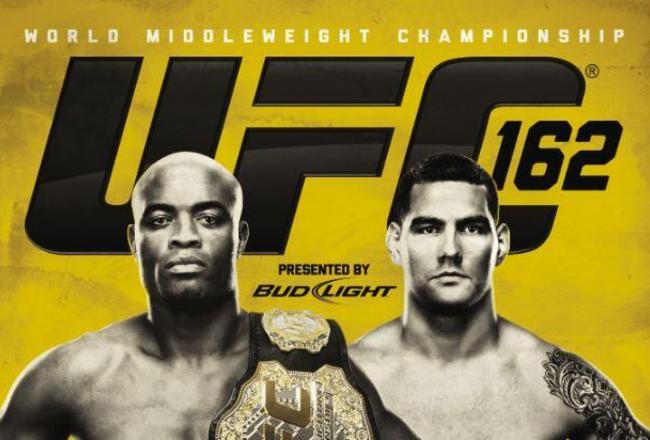 UFC 162 Official Poster (Image courtesy of official UFC Twitter)

On Saturday, July 6, UFC 162 will be prefaced by an undercard that features a wealth of exciting matchups—lightning-fast strikers such as Edson Barboza will battle it out alongside tried-and-true veterans like Chris Leben.
What's more, there's much on the line for many of the fighters involved.
The main card ups the figurative ante by opening with a potential barn-burner between Cub Swanson and Dennis Siver—the former is undergoing a career resurgence while the latter is benefiting from a recent drop to featherweight.
The action certainly doesn't stop there.
The entire main card is riddled with dynamic fighters and tantalizing matchups, with the evening of course culminating with Chris Weidman's effort to dethrone the great Anderson Silva.
Fireworks are certainly in the making. Let's examine three crucial reasons why dipping into your wallet for UFC 162 may prove to be a wise investment.
Frankie Edgar Is Fighting
Grit, gumption and determination are practically synonymous with Frankie Edgar.
He's the man that toppled BJ Penn (twice) when every imaginable detractor proclaimed that he lacked both the skill and sophistication to defeat "The Prodigy." He stepped into the fire and wrangled the title away from Penn against all odds—then decisively kept it in a subsequent rematch.
The naysayers offered him no reprieve—a new chorus of voices began to proclaim that a bigger, stronger and wholly superior Gray Maynard would easily handle the undersized lightweight champion.
But Edgar did it again.
Over the course of two fights with Maynard, he managed not only to keep the aggressor at bay, but somehow toppled the giant in an iconic fourth-round knockout.
It's no surprise that his nickname is "The Answer"—Edgar will either find a way to win or risk life and limb in the quest to do so. He's given fans everything from tense back-and-forth wars to climactic knockouts.
As of late, steep competition has caused him to plateau. Striving to make a home in a new weight division, Edgar now asks that we return the favor and bear witness to his featherweight efforts.
After his countless demonstrations of raw heart and will, it's the very least we could do.
Two Premier Strikeforce Fighters Are Making UFC Debuts—One of Them Is a Gracie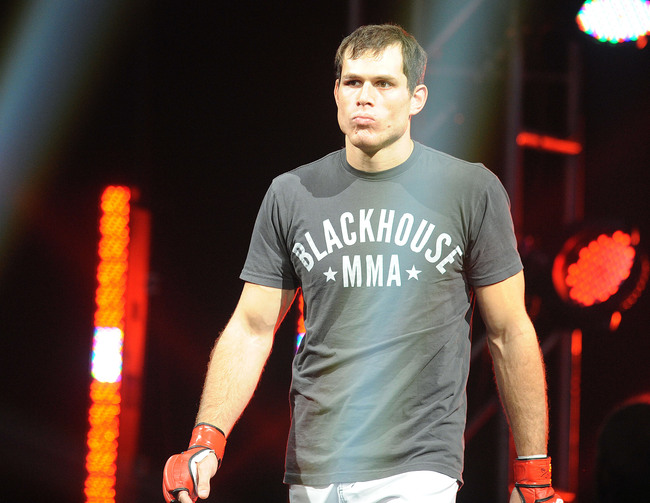 USA TODAY Sports
Former Strikeforce mainstay Tim Kennedy considers MMA to be the lesser of his two trades in life—he's one of few cagefighters to serve full-time in the United States Army. Knockouts and submissions might pale in comparison to the Bronze Star Medal he was awarded for his efforts under fire in Operation Iraqi Freedom.
Yet the man somehow managed to hone a refined martial arts pedigree—his impressive 15-4 record is highlighted by five knockouts and eight submissions. The sole losses during his Strikeforce tenure were to the likes of Luke Rockhold and grappling ace Ronaldo "Jacare" Souza.
Souza, in fact, serves as a wonderful segue to Kennedy's opponent at UFC 162.
Roger Gracie is a name revered in the world of submission grappling. His accolades could make your head spin. He's been victorious at everything from ADCC to the Mundials. Though he must have eventually grown tired of submissions, Gracie graduated to MMA several years ago and established a reputation in Strikeforce alongside Kennedy.
With the organization's acquisition and infusion into the UFC, it was only a matter of time before both of these fighters would step foot into the Octagon.
On July 6, they are likely to fight with opposing formulas—Kennedy might aim to avoid his opponent's strength by keeping the bout standing and aiming for a knockout, while Gracie might relentlessly pursue takedowns en route to a submission victory.
Whatever the outcome, fans are in for a show from both of these former Strikeforce stars.
Put Simply: Anderson Silva
Hyperbole doesn't do him justice.
Anderson Silva is the living embodiment of the cores, ideals and principles of mixed martial arts. With each and every outing, he peers beyond the limits of combat sports and questions why there are even boundaries in the first place.
He possesses indomitable experience and confidence—each trait cultivated by a career punctuated by more highlight-reel knockouts than most of his peers combined. Silva's records—everything from the most knockdowns to the highest striking accuracy—are so numerous that the UFC thought it fitting to dedicate an entire page in summary.
On July 6, he'll be squaring off against yet another rising middleweight contender. This won't be a rematch, nor will it be a suitable opponent found in the 11th hour. Silva will need to successfully defend his belt against a young, hungry and determined opponent with the right skills to possibly take him down and ruin his evening. Chris Weidman has truly managed to talk up a storm, so it will be fascinating to see if he delivers.
When he last stepped foot inside the cage, Silva toyed with opponent Stephan Bonnar shortly before dropping him with a single, debilitating knee to the solar plexus. Though certainly memorable of its own accord, the fight finish was then highlighted by the champion's comment during a post-fight interview.
When asked why he was so reckless as to willingly stand with his back to the fence, Silva replied: "I'm not the best. I just believe that I can do things people think are impossible."
At UFC 162, Silva may very well continue to redefine what we consider to be impossible.
I'm not willing to miss it.
Are you?
Keep Reading