Players That Will Need to Step Up in Light of Aaron Hernandez Situation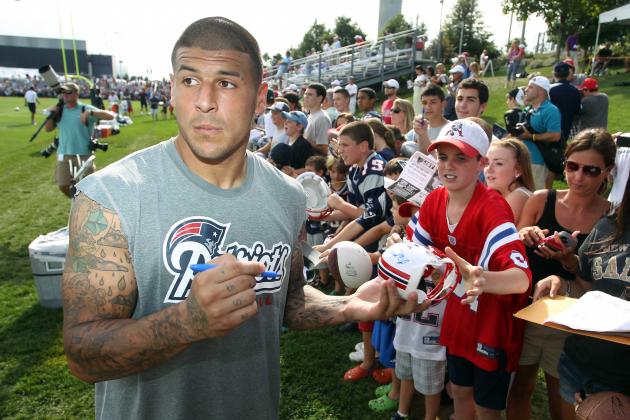 Stew Milne-USA TODAY Sports

Who could have imagined that the team that would have the most troubling offseason in the NFL would be the most consistently successful team since the turn of the millennium? Well, that is exactly what's happening to the New England Patriots, who have garnered a lot of media attention for all the wrong reasons.
This offseason started on a rocky note when the Patriots' leader in receptions and yards since 2008, Wes Welker, was not re-signed and ended up taking his talents to the Denver Broncos.
Then, their young superstar tight end Rob Gronkowski had multiple surgeries this offseason to repair an ailing left arm and back. It is not certain whether he will be ready for the beginning of the season, and it's safe to say he probably will have an adjustment period whenever he does return to action.
And finally, their other star tight end, Aaron Hernandez, is in the midst of an ongoing homicide investigation. As reported by CBS Boston, a warrant for obstruction of justice has been prepared but has yet to be issued at this point.
As of right now, it appears that Hernandez could be looking at jail time. It seems like a suspension from the NFL could also be in his future, although Hernandez is probably not as concerned about that at the moment.
With all of this uncertainty, the Patriots will definitely need players to step up and start to take larger roles on the team.
Begin Slideshow

»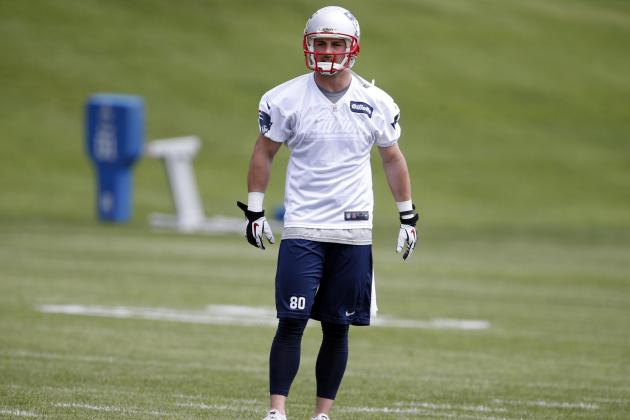 David Butler II-USA TODAY Sports

With the emergence of Hernandez and Gronkowski at the tight end position a few years ago and with ol' reliable (Welker) at the slot position for many years, the Patriots have almost guaranteed themselves to have a top-five passing attack in the NFL each year.
Now that Hernandez might be out for the foreseeable future, Gronk is recovering from an injury and Welker and Brandon Lloyd are gone, the wide receiver corps needs to really step up this year.
In March, the Pats signed Danny Amendola to essentially replace Welker. Amendola has had a tough time staying on the field so far in his early career. In his four seasons, he has only played 16 games once, in 2010.
Julian Edelman, who has also been fairly injury-prone, needs to make things happen as well. Edelman, who is entering his fifth year on the Patriots, is obviously familiar with the system and with Tom Brady.
Matthew Slater is entering his sixth season with the Pats, so he's another example of a wideout that knows the system and the quarterback.
The Pats really need these three young veterans to step up.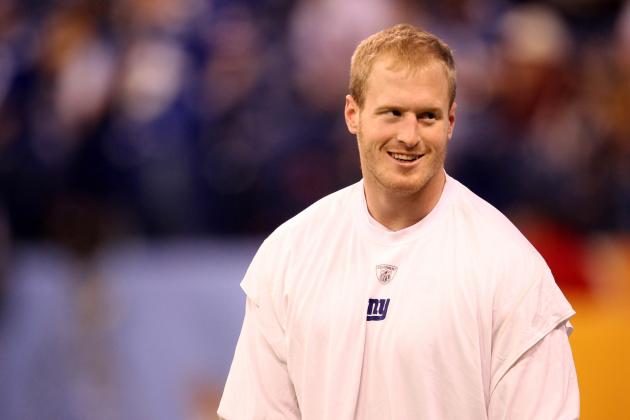 Matthew Emmons-USA TODAY Sports

I know some made fun of Jaleel White for saying that this year could be a big year for tight end Jake Ballard, but it's not ridiculous to believe that the Patriots will need him to step up.
If Hernandez and Gronkowski aren't available for a while in the beginning of the season, there isn't much to offer offensively outside of Ballard.
Ballard played a fairly large role in the New York Giants' Super Bowl team in 2011.
Coming off an injury-plagued season, Ballard is going to look to get on the right track early on in 2013. The Patriots might need him to.
Stew Milne-USA TODAY Sports

Stevan Ridley had a breakout season for the Patriots last year in only his second year in the league. He had 1,263 yards rushing and 12 touchdowns last year.
Thanks to Ridley, the Patriots had the seventh-best rushing attack in the NFL, averaging 136.5 yards a game.
In order for Tom Brady to be able run play-action and bootlegs successfully, Ridley and possibly LeGarrette Blount (whom the Patriots acquired in a trade for Jeff Demps in late April) need to be even more effective next year. The passing game might struggle a bit, especially early on in the season.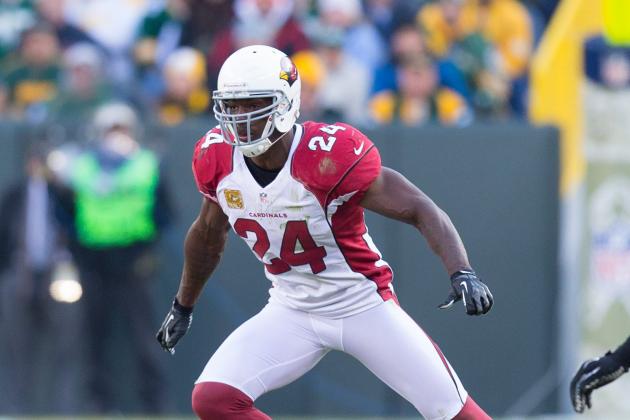 Jeff Hanisch-USA TODAY Sports

The Patriots played an uninspiring brand of defense in the secondary last year. New England allowed an average of 271.4 passing yards a game on defense, which ranked 29th overall in the NFL.
If anything was going to inhibit the Patriots from making it to the Super Bowl, the secondary might be a huge reason.
The acquisition of veteran Pro Bowl safety Adrian Wilson will provide some experience to a relatively young secondary. The Patriots will need Wilson to step up, be a leader and play like he has for the past 12 years for the Arizona Cardinals.
It is safe to say that the uncertainty surrounding the Patriots' superstar tight ends will affect both sides of the ball for New England.
Erick Fernandez is the creator of No Layups
Follow Erick @erickgfonsports