The 5 Biggest Disappointments for the Boston Red Sox so Far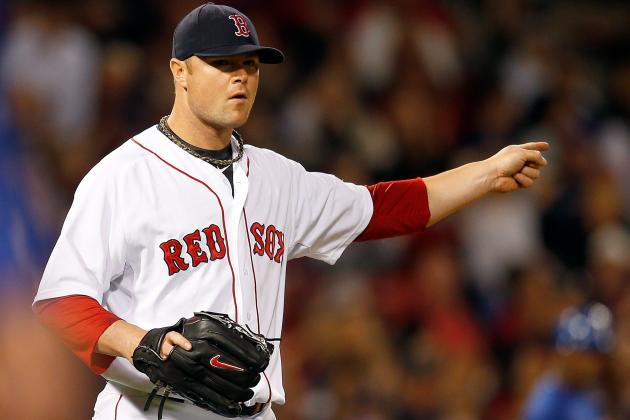 Jim Rogash/Getty Images

After Boston finished in last place in the AL East in 2012, Red Sox fans don't have too much to complain about as their team now sits in first place for 2013.
The energy and optimism over at Fenway is more electric than it has been in a few years.
Nonetheless, there are a handful of players who have failed to live up to their talent, potential or expectations. Here are the five players that have been the biggest disappointments so far this season.
Begin Slideshow

»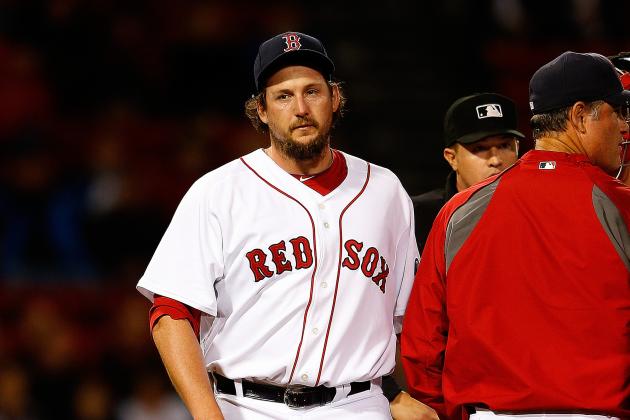 Jim Rogash/Getty Images

Things couldn't have gone worse for closer Joel Hanrahan, whom the Red Sox traded for during the offseason.
The 31-year-old got himself in deep trouble from the start and after nine appearances, had himself a 9.82 ERA and a 2.18 WHIP. In 7.1 innings, he allowed eight runs off 10 hits—four of which were homers. He did have four saves, but blew two as well.
In early May, Hanrahan was injured and underwent season-ending surgery for a torn flexor tendon in his right arm. And that's the story of Hanrahan and the Red Sox.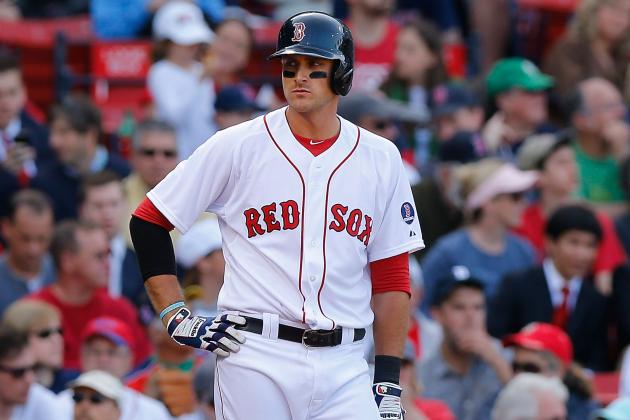 Jared Wickerham/Getty Images

When Will Middlebrooks hit three homers in one game just a week into the season, it looked like it was going to be a breakout year for the third baseman.
But now that game seems more like a fluke.
Middlebrooks is batting just .199 this season, collecting 39 hits and nine home runs in 51 games.
The 24-year-old was placed on the DL at the end of May with a low back strain and his time away from the Red Sox was extended a bit so that he could get some at-bats in with Pawtucket and, hopefully, get his groove back.
After missing 16 games, he was reactivated last week and was slow to show some signs of life. Then on Sunday, his three-run blast finally gave fans something to cheer about.
Middlebrooks has widely been considered a player of the future and is expected to be with the Red Sox for a long time. He batted .288 in 2012 with 15 home runs before breaking his wrist in early August and missing the remainder of the season.
Overall, his poor performance this season is a huge disappointment for a young player with high expectations and obvious talent. Hopefully Sunday marks his turnaround.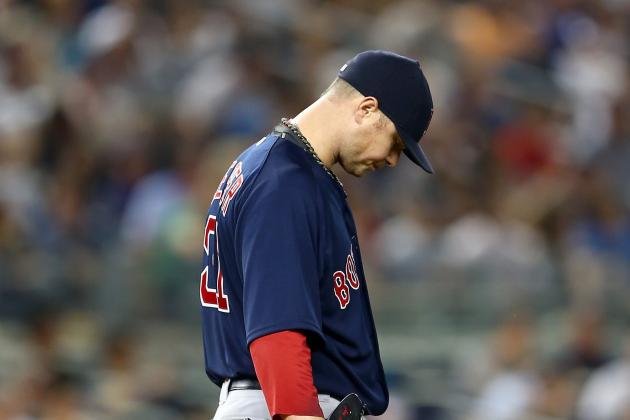 Elsa/Getty Images

Welcome to the Jon Lester roller coaster ride.
After pitching his worst season in 2012 and finishing 9-14 with a 4.82 ERA, Lester appeared poised for a rebound in 2013.
The southpaw looked strong in spring training, earning himself the Opening Day start. Then he started the regular season an impressive 6-0. Everything looked back to normal.
So why is Lester on this list?
Lester has not recorded a win in his last six starts. In that time, he's allowed 28 earned runs, seven of them homers and walked 18 batters (seven in one game). His 2013 ERA has reached 4.37—getting dangerously close to last year's debacle—and his June ERA is 8.44.
His recent slide is especially disappointing after he teased fans with a turnaround.
It appears Lester has relapsed into 2012 and Boston's patience with him could be wearing thin.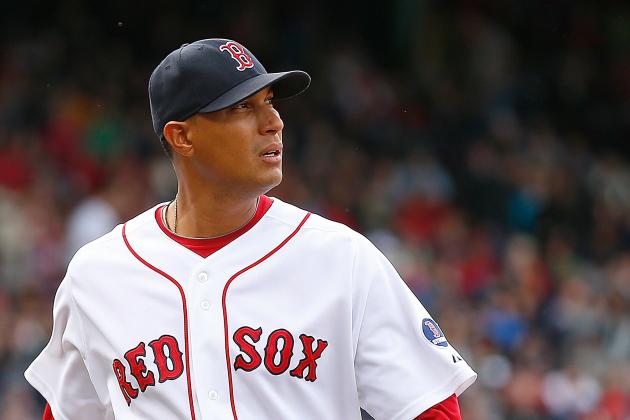 Jim Rogash/Getty Images

Felix Doubront's 4.91 ERA is the worst among Boston's starting rotation, and in May it reached a high of 6.40.
Doubront disappointed from the get-go this season when he showed up to spring training out of shape for the second time. His 3-0 record in April now stands at 4-3 and he's allowed 43 earned runs in 12 starts.
The biggest disappointment with Doubront is simply that he doesn't seem to be improving. After going 11-10 with a 4.86 ERA in 2012, the Red Sox believed the young pitcher would continue to grow.
So far, that hasn't been the case.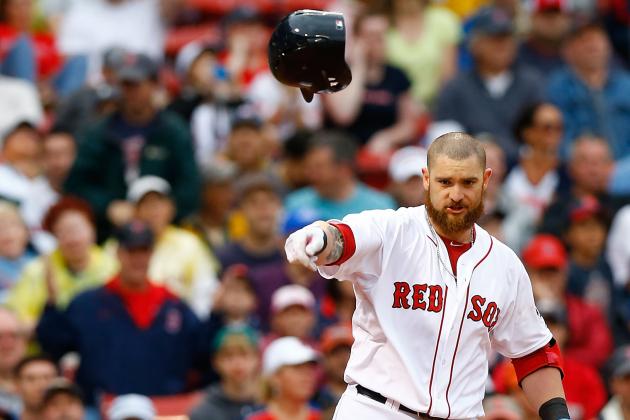 Jared Wickerham/Getty Images

When the Red Sox signed veteran outfielder Jonny Gomes this offseason, it was pretty clear that his reputable character and potential for perking up the clubhouse was valued over his potential performance on the field.
Gomes has never been an above-average hitter with a career .243 average. But so far in 2013, he's consistently been a weak link in Boston's lineup batting .208 with 26 hits and four home runs in 52 games.
The expectations for Gomes weren't set too high from the beginning, but he's still managed to fall short of them on the field.
However, it does look like he might finally be finding his swing as his June average is .333. Let's hope so.