A Look at Where San Francisco Giants Top Draft Picks from 2010 Are Now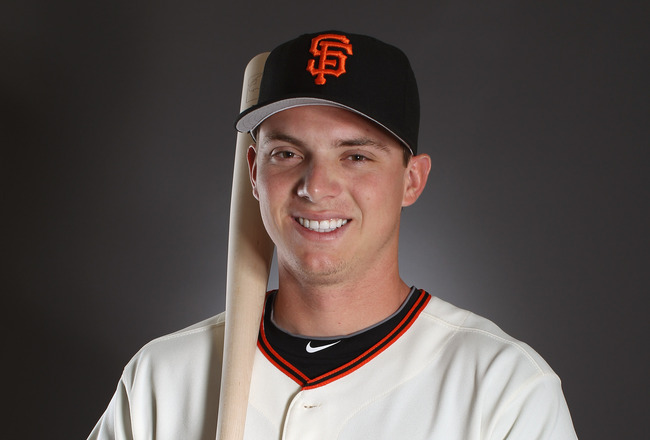 Ezra Shaw/Getty Images
The San Francisco Giants made some intriguing selections in the 2010 MLB Draft, and it's time to take a look at where they are at now.
Evaluating prospects three years after they are drafted is generally a fair benchmark to see if they will pan out. The 2010 draft class of the Giants was headlined by Gary Brown, who was selected with the 24th pick in the first round.
However, there were other players selected in the first six rounds that Giants fans are talking about today. Here's an update on how they're doing at the moment.
Mike Kickham, 6th Round (198 Overall)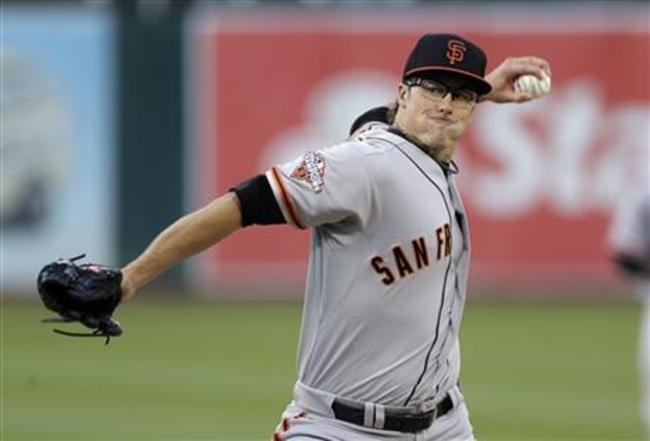 Mike Kickham is a name that Giants fans heard about for the first time after he was called up for a spot start on May 28 against the Oakland Athletics.
His overall numbers with the Fresno Grizzles were not outstanding, but he had given up only six runs during his last five starts, in which he pitched 31.1 innings.
While Kickham was the most major-league ready pitcher in the minor leagues, he has nowhere near the potential that Kyle Crick, Chris Stratton and Clayton Blackburn possess.
Is it possible that we'll see Kickham again in the majors? It's possible. However, his ceiling is a back-of-the-rotation starter, so the Giants will only call him up if another situation like Ryan Vogelsong's injury occurs.
Heath Hembree, 5th Round (168 Overall)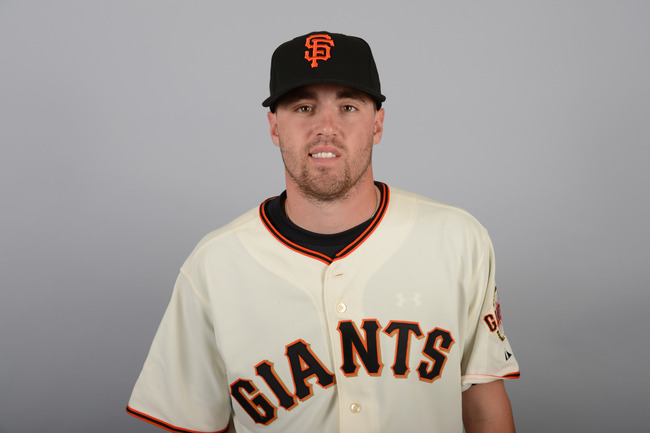 Kyle Terada-USA TODAY Sports
While the talks of having Heath Hembree replace Brian Wilson as the team's closer have died down and Sergio Romo excelling in the role, there is still room for him on the big league roster within the next year or two.
While acting as the closer for the Triple-A Grizzles, Hembree has collected 13 saves and has a 4.03 ERA. His strikeout-to-walk ratio sits at 5:1, which is excellent, but he has given up 23 hits in 22.1 innings pitched.
Hembree possess the stuff to be a late-inning reliever, but he is still learning to put it all together in the minor leagues. Don't be surprised to see him in San Francisco by the start of the 2014 season.
Gary Brown, 1st Round (24th Overall)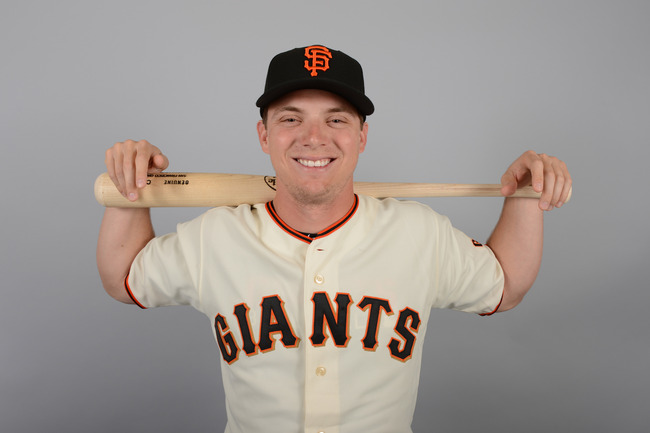 Kyle Terada-USA TODAY Sports
While it hasn't been talked about a lot this season, Gary Brown is struggling in Triple-A at the moment. His steady decline in production since his breakout year in 2011 is starting to become a real concern.
After batting .336 in Single-A, his average dropped to .279 in 2012 while playing for Double-A Richmond. This year with the Fresno Grizzles, he is batting .220 with only 17 extra base hits in 209 at-bats. What is more concerning is his 51 strikeouts from the leadoff position, which is much too high of a rate.
Brown's drop in production is a problem, and it's looking more-and-more likely that he won't be the solution to take over left field later on in the season.
At 24 years old, time is running out for Brown to put it together in the higher minor league levels.
Keep Reading

San Francisco Giants: Like this team?