Charting Chelsea's Year-by-Year Transfer Spend Under Roman Abramovich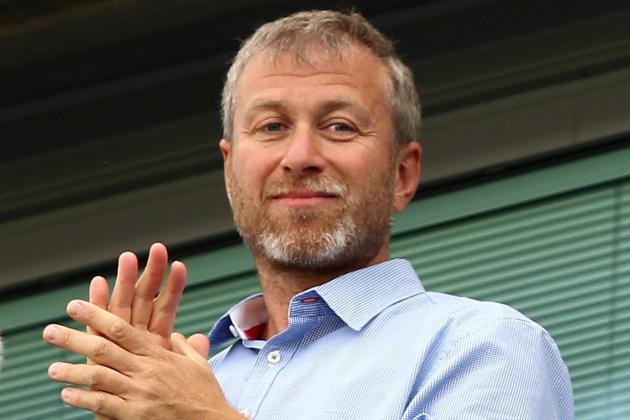 Ian Walton/Getty Images

It all started with the £6 million capture of Glen Johnson in July 2003, and since then Roman Abramovich's Chelsea have gone on to sign a host of the world's finest talent.
Since 2003, according to The Sun newspaper, Abramovich has spent a cool £2 billion at Chelsea, with transfer fees and player salaries forming a major part of that outlay.
There hasn't been a decade like it in football, and one can only imagine what the next 10 years will bring for Chelsea fans and their Russian owner.
Rather than appearing to tighten the purse strings, though, Abramovich's spending continues to rival that of any club across the globe.
With the expected return of Jose Mourinho to Stamford Bridge this summer, rumors are abound of a £100 million transfer war chest. The Mirror reports this as part of Abramovich's plan to bring back the so-called "glory days" the Blues experienced under their Portuguese manager.
With Mourinho at the helm or not, if the Blues do indeed spend cash to those levels this summer, it will be a considerable statement as to their owner's hunger for more success.
The 2012-13 season ended all but a week ago, and already some of the world's biggest stars are being linked with moves to West London. Only time will tell where these expected new arrivals will rank in Chelsea's transfer history.
There have been some big hits and considerable misses at Stamford Bridge over the past 19 transfer windows before this summer. Bleacher Report remembers them all as we track Chelsea's spending since 2003.
Begin Slideshow

»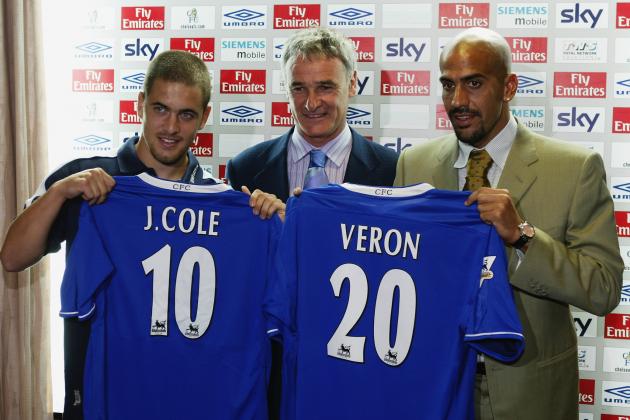 Clive Rose/Getty Images

Chelsea had reached the Champions League for only the second time in the club's history in 2003, with Roman Abramovich buying the Blues a few weeks after their vital 2-1 victory against Liverpool sealed fourth spot in the Premier League.
With money tight and rumors of mounting debt, the only arrivals before Abramovich's billions were pumped into the club had been Jurgen Macho, Marco Ambrosio and Neil Sullivan—all goalkeepers—on free transfers. Almost overnight, that changed with talent arriving from all over the globe as Abramovich spent big.
Signings
Glen Johnson (from West Ham United): £6 million
Geremi (from Real Madrid): £7 million
Damien Duff (from Blackburn Rovers): £17 million
Wayne Bridge (from Southampton): £7 million
Juan Sebastian Veron (from Manchester United): £15 million
Joe Cole (from West Ham United): £6.6 million
Adrian Mutu (from Parma): £15.8 million
Alexei Smertin (from Bordeaux): £3.5 million
Hernan Crespo (from Inter Milan): £16.8 million
Claude Makelele (from Real Madrid): £16.6 million
Scott Parker (from Charlton Athletic): £10 million
Total: £121.3 million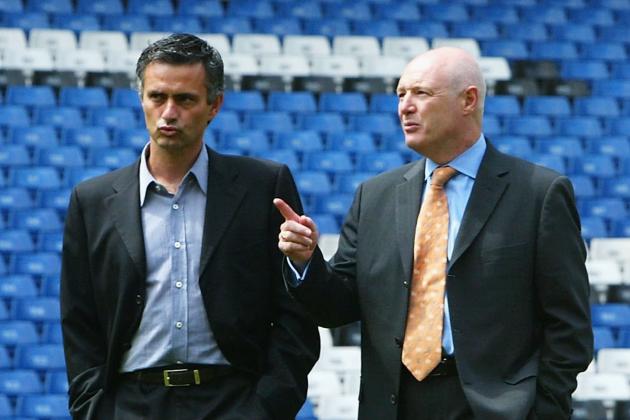 Ben Radford/Getty Images
Jose Mourinho and Peter Kenyon discuss business after his arrival at Chelsea in 2004.
The one signing that overshadowed the arrival of any player at Stamford Bridge in the summer of 2004 was that of Jose Mourinho, who was appointed manager following the departure of Claudio Ranieri.
Mourinho picked up where his Italian predecessor left off, too, wasting no time in bringing in a host of players to bolster Chelsea's ranks in his pursuit of glory.
Signings
Petr Cech (from Rennes): £7 million
Paulo Ferreira (from Porto): £13.2 million
Arjen Robben (from PSV): £12 million
Mateja Kezman (from PSV): £5 million
Tiago (from Benfica): £8 million
Didier Drogba (from Marseille): £24 million
Ricardo Carvalho (from Porto): £20 million
Jiri Jarosik (from CSKA Moscow): £3 million
Total: £92.2 million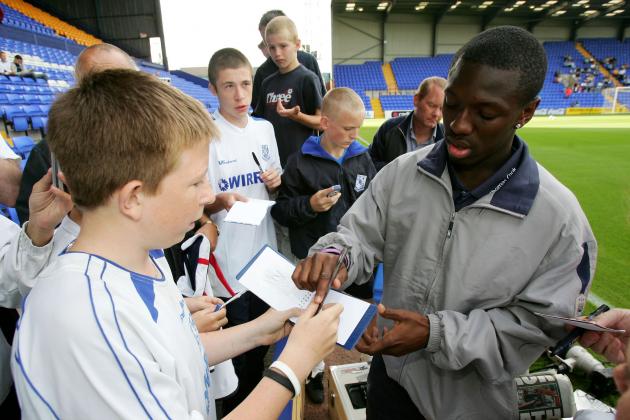 Alex Livesey/Getty Images
Shaun Wright-Phillips signs autographs for Chelsea fans after his move from Manchester City in 2005.
Jose Mourinho had just inspired to Chelsea to their first league championship in 50 years in 2004-05, but he wasn't done there. The Portuguese had Roman Abramovich's cheque book out yet again in the summer of 2005, making the signings that would see his team secure back-to-back Premier League titles.
Signings
Asier Del Horno (from Athletic Bilbao): £8 million
Scott Sinclair (from Bristol Rovers): £200,000
Lassana Diarra (from Le Havre): £1 million
Shaun Wright-Phillips (from Manchester City): £21 million
Michael Essien (from Lyon): £24 million
Total: £54.2 million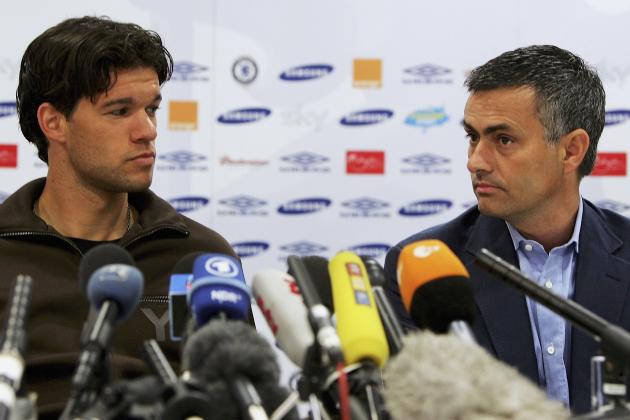 Bryn Lennon/Getty Images
Michael Ballack at his first Chelsea press conference with Jose Mourinho.
Up to this point, save for the odd player, Chelsea had been focused on signing players who would fit into their system—players who would become stars while at Stamford Bridge.
There was a notable change in that come 2006, though, with the Blues bringing in some major names from across Europe.
Signings
Michael Ballack (from Bayern Munich): Free
Salomon Kalou (from Feyenoord): £8 million
Andriy Shevchenko (from AC Milan): £30 million
John Mikel Obi (from Lyn Oslo): £16 million
Khalid Boulahrouz (from Hamburg): £7 million
Ashley Cole (from Arsenal): £5 million
Total: £66 million
Laurence Griffiths/Getty Images
Steve Sidwell (right) was one of a few Chelsea signings in 2007.
There had been rumors of Jose Mourinho and Roman Abramovich falling out over numerous things at Chelsea, but they remained just that until the summer of 2007.
Chelsea fans had been praying it was not the case, but with very few funds spent that summer in comparison to previous years, it was the biggest hint yet that all was not well between Mourinho and the Chelsea owner, who appeared to withdraw support for his ventures into the transfer market.
Branislav Ivanovic, Nicolas Anelka and Franco Di Santo arrived in January 2008, five months after Mourinho was fired.
Signings
Steve Sidwell (from Reading): Free
Claudio Pizarro (from Bayern Munich): Free
Tal Ben Haim (from Bolton Wanderers): Free
Slobodan Rajkovic (OFK Belgrade): £3.8 million
Florent Malouda (from Lyon): £15 million
Juliano Belletti (from Barcelona): £3.7 million
Alex (from PSV): £1 million
Nicolas Anelka (from Bolton Wanderers): £15 million
Branislav Ivanovic (from Lokomotiv Moscow): £9 million
Franco Di Santo (from Audax Italiano): £3 million
Total: £50.5 million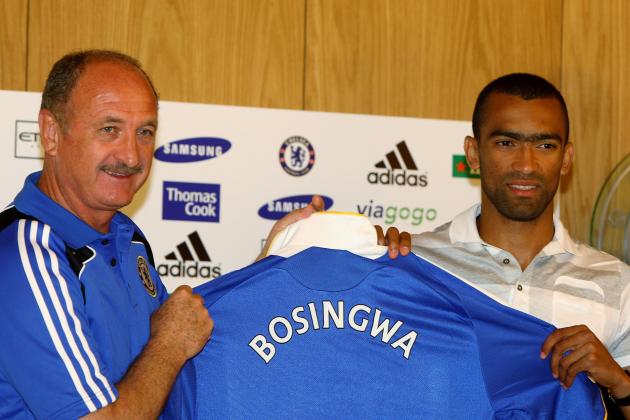 Phil Cole/Getty Images
Luis Felipe Scolari and Jose Bosingwa arrived at Stamford Bridge in 2008.
From the highs of the Mourinho era to the lows of Luis Felipe Scolari's ill-fated reign, 2008-09 almost became a season to forget for Chelsea fans until Guus Hiddink rescued the campaign in February and they won the FA Cup.
There was a new manager at the helm in 2008 and with just over £20 million spent, it seemed a new approach from Roman Abramovich also.
Signings
Jose Bosingwa (from Porto): £16.2 million
Deco (from Barcelona): £8 million
Mineiro (from Hertha berlin): Free
Ricardo Quaresma (from Inter Milan): Loan
Total: £24.2 million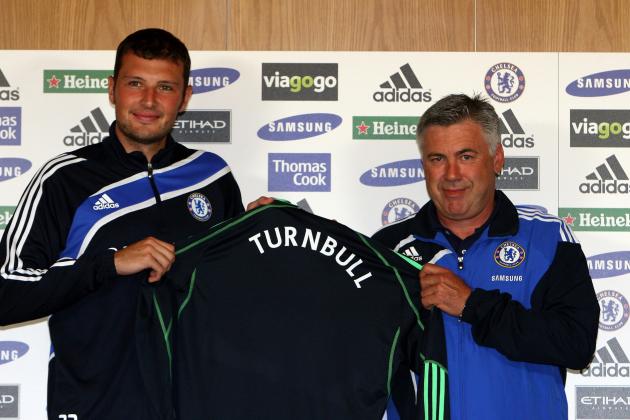 Phil Cole/Getty Images
Ross Turnbull and Carlo Ancelotti joined Chelsea in the summer of 2009.
After a barren spell by their own standards in the past couple of seasons, Chelsea were back among the trophies come the end of 2009-10 as they secured a league and cup double for their first time in their history.
They had Carlo Ancelotti to thank for that—but also a £21.5 million outlay from their owner.
Signings
Ross Turnbull (from Middlesbrough): Free
Daniel Sturridge (from Manchester City): £3.5 million
Yuri Zhirkov (from CSKA Moscow): £18 million
Total: 21.5 million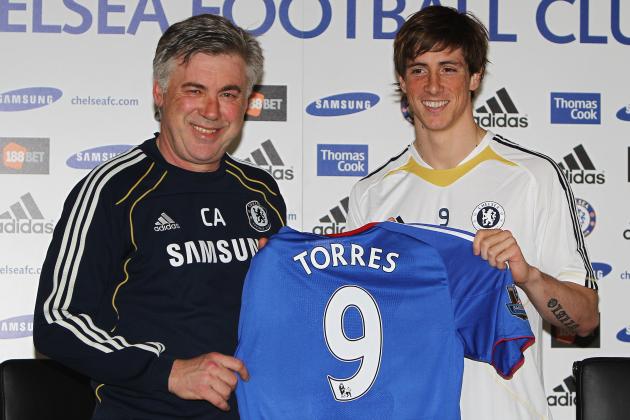 Dean Mouhtaropoulos/Getty Images
Chelsea broke the British transfer record to bring Fernando Torres to Stamford Bridge.
After spending just £45 million in two seasons, Roman Abramovich couldn't resist splashing out in 2010-11 as the Blues more than doubled their transfer outlay from previous years.
In came Fernando Torres and David Luiz to varying levels of success, but with Abramovich some £70 million poorer after the pair arrived on transfer deadline day in January 2011.
The signings of Torres and Luiz weren't enough to win the Blues a trophy, but their arrivals outlined that Chelsea meant business once more.
Signings
Yossi Benayoun (from Liverpool): £5 million
Ramires (from Benfica): £19.8 million
Fernando Torres (from Liverpool): £50 million
David Luiz (from Benfica): £21 million
Total: £95.8 million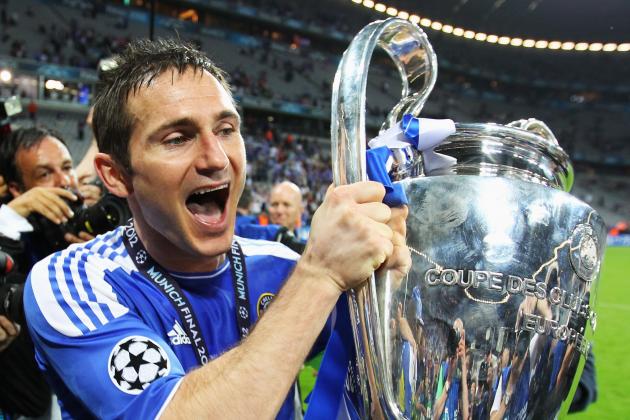 Alex Livesey/Getty Images
Frank Lamaprd holds the Champions League trophy aloft.
It seemed a new era was dawning at Stamford Bridge with the appointment of Andre Villas-Boas as manager in July 2011.
It was all short-lived, though, with the young Portuguese fired come March that season as Chelsea's season looked to crumble around them. Roberto Di Matteo stepped in to steady the ship but did a lot more than that as the club lifted the FA Cup and Champions League for the first time.
Including his spending in the 2011 summer transfer window, getting his hands on the Champions League trophy had taken Abramovich just shy of nine years and £597.25 million on transfer fees.
Signings
Oriol Romeu (from Barcelona): £4.35 million
Romelu Lukaku (from Anderlecht): £18 million
Juan Mata (from Valencia): £23.5 million
Raul Meireles (from Liverpool): £12 million
Gary Cahill (from Bolton Wanderers): £7 million
Kevin De Bruyne (from Genk): £6.7 million
Total: £71.55 million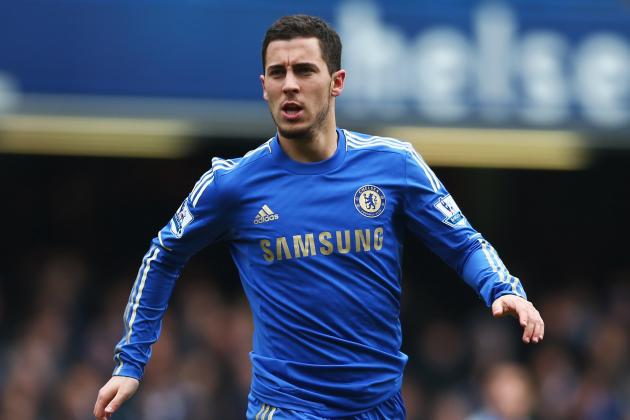 Paul Gilham/Getty Images

Exciting times appear on the horizon at Chelsea, with an aging squad suddenly transformed after some astute work in the transfer market.
The summer of 2012 saw the Blues acquire some exceptional young talent, including Eden Hazard and Brazilian midfielder Oscar.
They may have had to pay a premium for their services, but in years to come those transfer fees will seem very little if they deliver on the potential they have already shown.
Signings
Eden Hazard (from Lille): £32 million
Marko Marin (from Werder Bremen): £7 million
Oscar (from Internacional): £25 million
Cesar Azpilicueta (from Marseille): £6.5 million
Victor Moses (from Wigan Athletic): £9 million
Demba Ba (from Newcastle United): £7 million
Total: £86.5 million