Boston Red Sox: Stock Up, Stock Down for Team's Top 10 Prospects for Week 7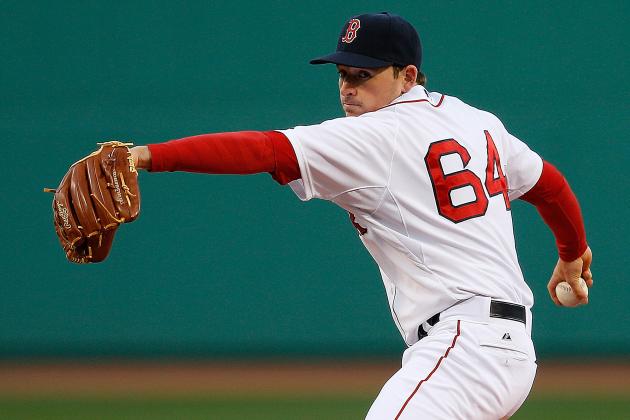 Jim Rogash/Getty Images

The Boston Red Sox have had a trying May (9-9) after a red-hot April (18-8).
While the Red Sox try to figure out who they truly are this season, they have a number of minor league prospects whose stock is being closely monitored because of their importance to the future.
The organization is deeply invested in player development and loaded with a variety of prospects. Baseball America's Jim Callis even ranked Boston's farm system as the fifth-best in the majors entering the 2013 season. So far, the young players have done nothing to waste such high praise.
The Red Sox have already had several prospects play at the major league level this season and could have more before the year is over.
Click through for a stock update on the Red Sox's top 10 prospects for Week 7 of the 2013 season.
The following players are the top-10 ranked prospects according to Baseball America.
Begin Slideshow

»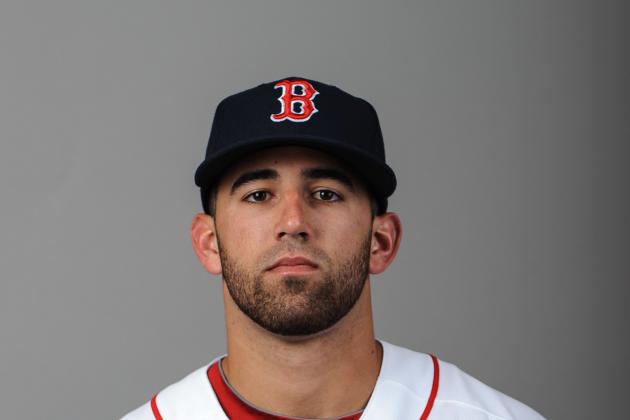 USA TODAY Sports

2013 Stats: 19 G, .260/.341/.411, 11 2B, 0 HR, 3 RBI, 5 SB, 10 R, 9 BB
Stock: EVEN
It's been slow going for Deven Marrero since he returned to High-A Salem from the disabled list on May 12. He has collected just four hits in 22 at-bats during that time without drawing a walk or stealing any bases.
Boston's 2012 first-round draft choice came to the organization out of college, so it has to be a little disappointing that he is not asserting himself more in his first full-season league experience.
On a positive note, although he has no home runs and only three RBI, Marrero does have 11 doubles in 19 games.
Now that he is healthy once again, he may be one hot streak away from breaking out.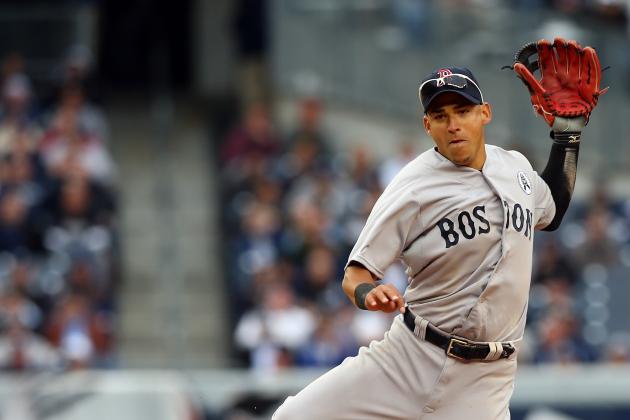 Elsa/Getty Images

2013 Stats: 30 G, .204/.263/.306, 3 HR, 14 RBI, 5 SB, 16 R
Stock: DOWN
It's starting to look increasingly more likely that Jose Iglesias is what he is—a slick fielding, poor-hitting shortstop.
After being sent to the minors following a successful week with the Red Sox in April so that he could get regular playing time, the 23-year-old has not taken advantage of the opportunity.
In addition to his weak production at the plate, he was benched at Triple-A Pawtucket for a poor attitude and lack of hustle.
According to the Providence Journal's Tim Britton, Iglesias' manager Gary DiSarcina termed the benching "Not so much a wakeup call; just kind of a reassessment."
Now that Iglesias is back on the field, his head may be on straight, but it doesn't seemed to have given his bat a jump-start. He is hitting just .143 with no extra-base hits in his last 10 games, which is putting his big league future into further doubt.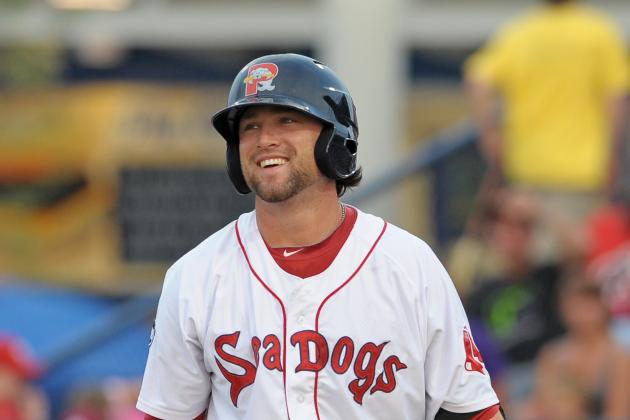 Eric Hartline-USA TODAY Sports

2013 Stats: 38 G, .276/.329/.493, 10 2B, 7 HR, 30 RBI, 20 R, 11 BB, 33 K
Stock: UP
After a tough offseason that saw him suffer a self-inflicted gunshot wound, outfielder Bryce Brentz seems to finally be back on track.
He is starting to hit—and hit for power—while his strikeout numbers are starting to level off at Triple-A.
Brentz's highlight from last week was a long walk-off three-run home run against the Gwinnett Braves. The ball was absolutely crushed and fellow outfield prospect Jackie Bradley Jr. called it "definitely the loudest I've ever heard" on his Twitter account.
Despite the offseason scandal, Brentz told the Providence Journal's Tim Britton what he does on the field will be what ultimately matters:
For anybody who's ever done anything in baseball or had an offseason accident, their play is what makes people forget. It's just bad that I put the organization through that situation, that the fans had to read about it.
2013 Stats: 37 G, .381/.478/.657, 14 2B, 4 3B, 5 HR, 26 RBI, 11 SB, 28 R, 22 BB
Stock: UP
There may be no player in the Boston system leading as charmed an existence as Garin Cecchini.
The 22-year-old avoided serious injury after rolling his ankle when fielding a pop-up last week. After he had sat out for a couple of days afterwards, he returned with a vengeance, going 3-for-4 with a walk and two RBI in his next game.
WEEI's Alex Speier reported that Cecchini already has had three games with at least three hits and four games where he has reached base four or more times.
Although Cecchini is owning the Carolina League with High-A Salem, don't expect a promotion anytime soon. Double-A Portland is loaded at third base with Michael Almanzar and Kolbrin Vitek all contending for playing time at the hot corner.
2013 Stats: 32 G, .273/.341/.400, 5 3B, 0 HR, 15 RBI, 3 SB, 11 R
Stock: UP
Blake Swihart continues to have a quietly solid season for High-A Salem.
As pointed out on the Salem Red Sox's official website, he started the year just 2-for-18 at the plate. Since that time, he has hit a crisp .304. He is also starting to pile up some RBI with six in his last 10 games.
As a young catcher, his most important development has come behind the plate. He has thrown out an impressive 40 percent of baserunners and has been catching some of the organization's best pitching prospects.
What it all adds up to is Swihart showing a lot of growth and plenty of evidence he is becoming an all-around player who could be Boston's catcher of the future.
2013 Stats: 8 GS, 3-1, 3.35 ERA, 40.1 IP, 30 H, 15 ER, 13 BB, 49 K
Stock: EVEN
Left-handed starter Henry Owens shook off a May 11 start that saw him give up eight runs in a loss to High-A Myrtle Beach. He returned to his dominant ways by allowing just one run on eight hits in a five-inning no-decision on May 16 against Carolina.
WEEI's Alex Speier pointed out that much of Owens' success this season can be attributed to the fact that the 20-year-old has doubled his ground ball-to-fly ball ratio from last year, going from 0.59 to 1.19.
While the increased ground-ball ratio is nice, it's not like hitters are making a lot of contact against Owens. He is averaging 10.9 strikeouts per nine innings and establishing himself as a top pitching prospect.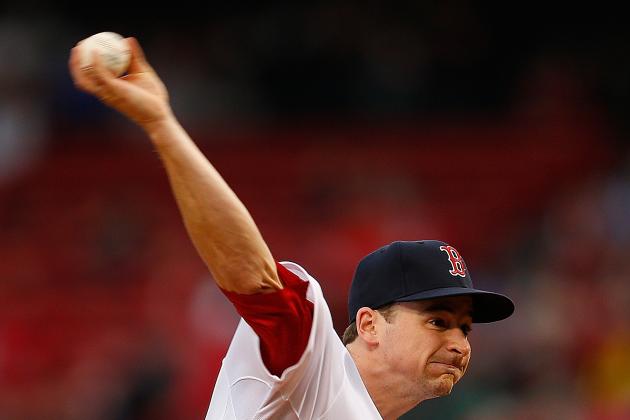 Jim Rogash/Getty Images

2013 Stats: 6 GS, 3-0, 2.40 ERA, 30 IP, 16 H, 8 ER, 15 BB, 38 K
Stock: DOWN
Although Allen Webster allowed just two runs total in his last two starts, he is still trying to address some rough edges that need to be fixed before he is ready to be a full-time major league starter.
WEEI's Alex Speier believes that Webster must improve his command to make the jump. While the 23-year-old's numbers look good for the most part, he has allowed nearly as many walks (15) as hits (16) in 30 innings, which is something that could get exposed at the next level.
In addition to his minor league games, Webster has also made two major league starts this year with very different results.
Now that he is so close to permanently being in the majors, he just needs to find his consistency, which could take a little more time.
Boston manager John Farrell told MassLive.com's Evan Drellich that the team recognizes Webster isn't quite ready, but they don't mind being patient:
There's still the need for further development on his part. We know he's got all the tools and physical abilities to be a very good major league starter, and that will come in time.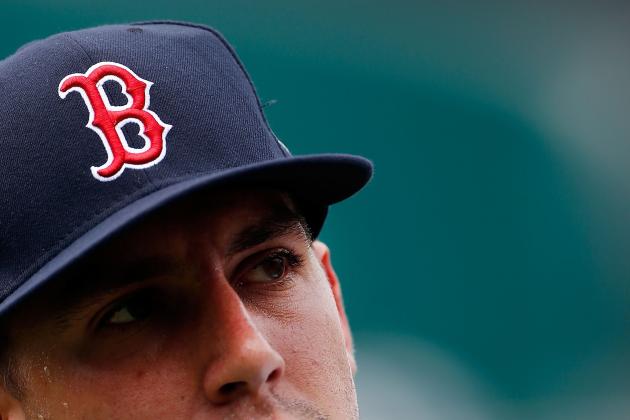 Jamie Squire/Getty Images

2013 Stats: 8 GS, 3-1, 4.62 ERA, 37 IP, 40 H, 19 ER, 13 BB, 45 K
Stock: UP
After a tough start to the season, Matt Barnes has gotten into a groove with Double-A Portland, posting four consecutive quality starts. He has just a 1.96 ERA during that stretch while striking out 11 batters per nine innings.
WEEI's Alex Speier reported that Barnes had his best velocity of the year in his last start on May 17 against Binghamton. He sat at 95 mph and touched 97 mph for the first time this season.
Speier believes that Barnes' ability to develop his secondary pitches will be key to how his career proceeds:
His curveball has been an effective pitch at times, but he's made considerable strides in the ability to pull the string on a legitimate changeup since he started his pro career.
All things considered, Barnes is exactly where he needs to be at this stage in his career, which is all that should be expected of Boston's top-ranked pitching prospect.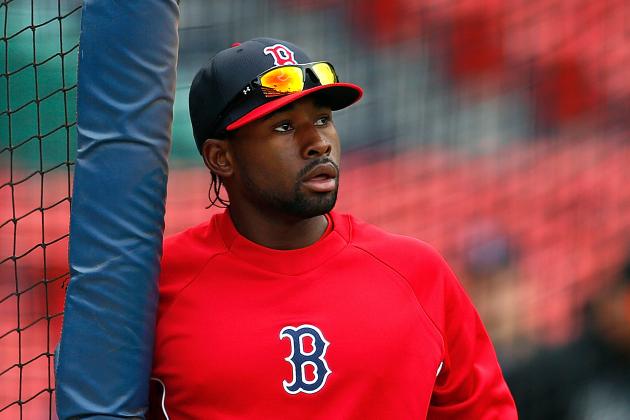 Jim Rogash/Getty Images

2013 Stats: 13 G, .300/.417/.380, 0 HR, 5 RBI, 1 SB, 11 R, 9 BB, 14 K
Stock: UP
Jackie Bradley Jr. returned from a two-week stint on Triple-A Pawtucket's disabled list because of biceps tendinitis.
After coming back to earth from an unbelievably hot spring training, he needs some playing time in order to settle in and find some consistency. With just 163 combined professional games since being a 2011 first-round draft choice, it's easy to forget how relatively little he has played since joining the Boston organization.
Although the Red Sox have had some injury concerns with Shane Victorino, expect Bradley to remain in the minors for a while to get some much-needed experience under his belt.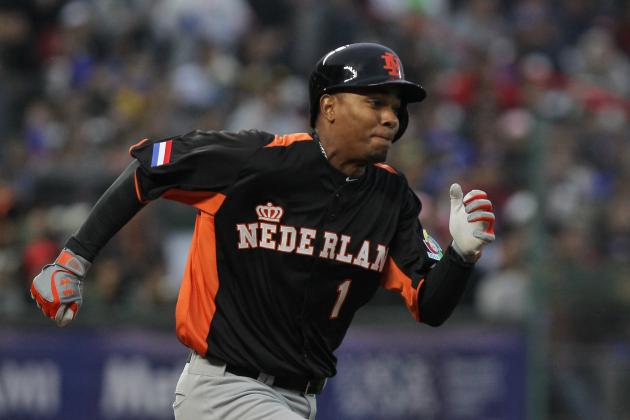 Chung Sung-Jun/Getty Images

2013 Stats: 34 G, .291/.369/.440 4 3B, 2 HR, 17 RBI, 4 SB, 25 R, 17 BB, 38 K
Stock: EVEN
Xander Bogaerts continues to plug away at Double-A Portland with decent numbers at the plate. While the average is there, he hasn't hit for much power and the strikeout numbers continue to be a concern.
WEEI's Alex Speier reported that after committing just one error in his first 26 games, Bogaerts has struggled recently with miscues in the field.
Taking everything into consideration, it's important to remember that Bogaerts is still just 20 and playing in the high minors. It should be expected that he will have his peaks and valleys, but how he ends up at the end of this season will be the most important thing.

Statistics via Milb.com