Ranking Golf's 10 Biggest Underachievers in the Past Decade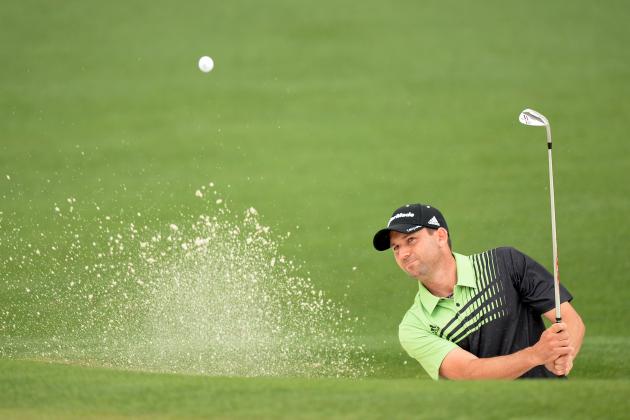 Harry How/Getty Images
Sergio Garcia has never gotten to the top of the golfing mountain.
In an attempt to put together a list of golf's biggest underachievers, a baseline qualifier had to be established.
That was easy: not winning a major or winning one (or two) and doing nothing else.
Some of the players on this list may surprise you because of what they have accomplished.
But when you think about what more they seemed capable of, well, you'll see why they are on this list.
Enjoy.
Begin Slideshow

»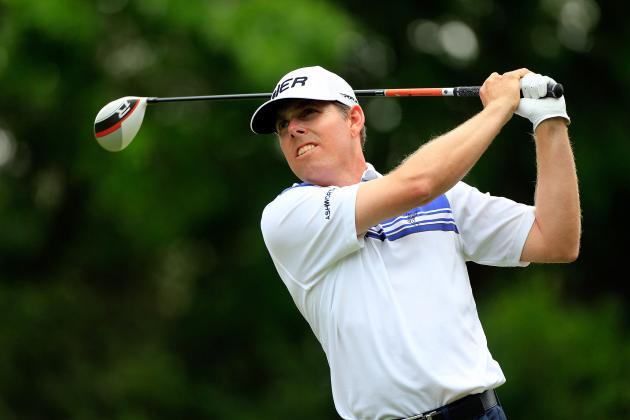 Sam Greenwood/Getty Images
Justin Leonard has hardly been heard from in the last decade.
Justin Leonard has 12 career victories on the PGA Tour, five of those coming in the last decade.
He won the 1997 Open Championship but has won no majors since then.
He hasn't played in a major since 2010 and hasn't posted a top-10 finish in one since 2009.
He's 42 and should still have plenty of good golf left, but his 30s weren't very productive for a player of his talent.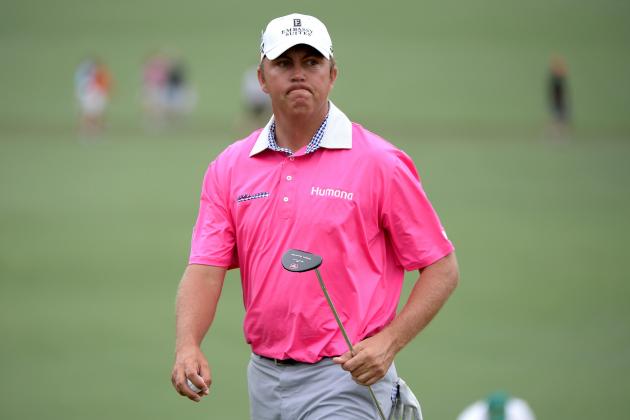 Harry How/Getty Images
Bo Van Pelt is one of the best ballstrikers on the PGA Tour.
One win.
Bo Van Pelt keeps showing up on leaderboards on a regular basis.
He's won over $18 million in his career but has only one victory—the now-defunct U.S. Bank Championship in Milwaukee.
Year after year, Van Pelt's statistics are those of a player who should be winning and winning a lot.
In 23 appearances major appearances, Van Pelt has one top 10 finish, the 2011 Masters.
He's battled some injuries, but he's definitely a guy who should have more wins.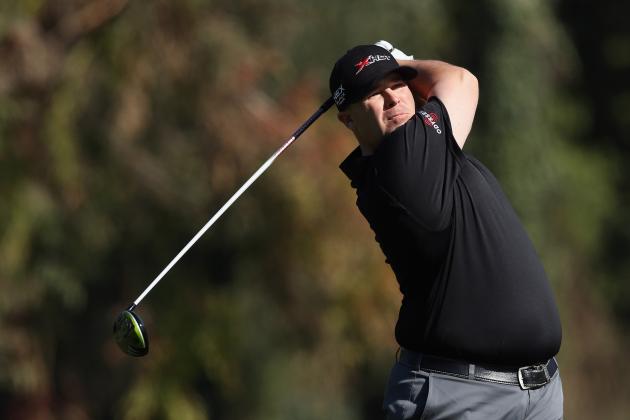 Jeff Gross/Getty Images
Steve Marino has been in contention a number of times, but has never closed.
The name Steve Marino might not immediately come to mind, but when you think back over the number of times the big, strong Marino has been in contention late in tournaments only to fade away, he definitely deserves his place.
He has become a virtual ATM on the PGA Tour, earning over $8.9 million in eight seasons.
And he's done that without a single victory.
He's played in 13 majors and his best finish is a tie for 14th in the 2010 Masters.
He has four second-place finishes on the PGA Tour.
For a guy with this much game, it's remarkable he's winless.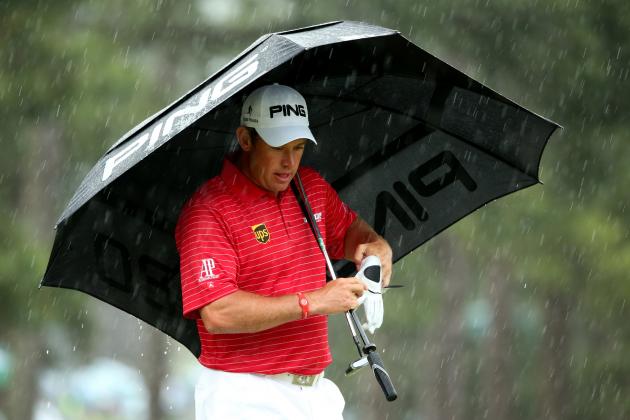 Andrew Redington/Getty Images
There have been a lot of rainy days in majors for Lee Westwood.
There have been few players in the last decade better from tee to green than Lee Westwood.
Around and on the green, however, has been a different story, and it's the biggest reason why the 39-year-old Englishman has yet to win a major title.
He's played in 60 majors and has only a pair of second-place finishes to show for it.
He was second in the Masters and Open Championship in 2010.
He has one win in the last decade on the PGA Tour, the Freeport-McDermott Classic, in 2010.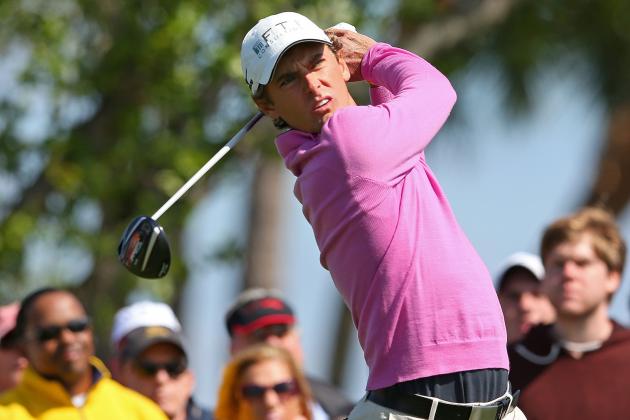 Mike Ehrmann/Getty Images
Charles Howell III was going to be the next great one.
Every year since Charles Howell III turned professional was going to be his big breakthrough year, but that's never really happened.
His only win in the last decade was the 2007 Michelob Championship at Kingsmill.
He's earned over $18 million of his $25 million in career earnings in the last decade.
He has one top-10 finish in 36 major championship starts, and that came in the 2003 PGA Championship.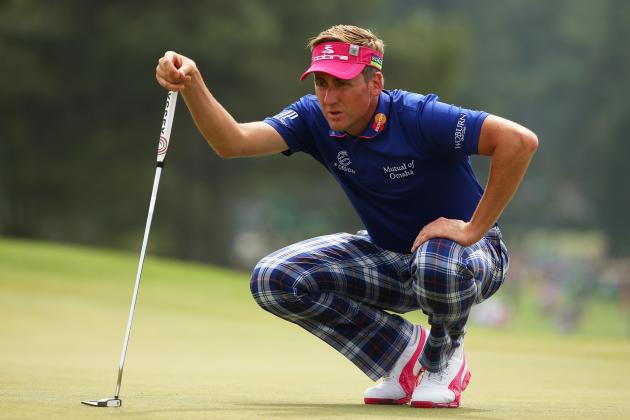 Mike Ehrmann/Getty Images
Always dapper, mostly flashy, Ian Poulter is still missing a major.
If Ryder Cups were majors, Ian Poulter would have a handful.
His two PGA Tour victories—the 2010 WGC-Accenture Match Play Championship and the 2012 WGC-HSBC Champions—have been bigger events, but he is zero for 41 in majors.
He did register three top-10 finishes in majors last year, his best major performance to date, but he'll be an underachiever until he grabs a title.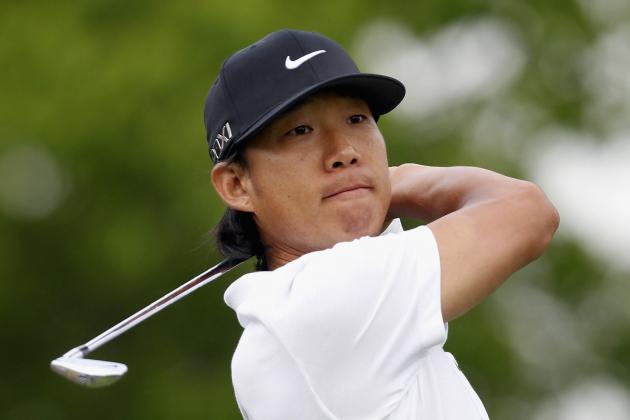 Matt Sullivan/Getty Images
After a quick start, Anthony Kim's career has fizzled.
Here's a kid whose first exposure to the PGA Tour was in 2006, when he played three events and posted three top 20s.
He was good enough to be a big part of Paul Azinger's winning U.S. Ryder Cup team in 2008.
Injuries and a penchant for extended periods of nightlife robbed him of what appeared to be certain stardom.
Kim has seemingly recovered from his injuries and matured somewhat, and it's been reflected in his play thus far in 2013.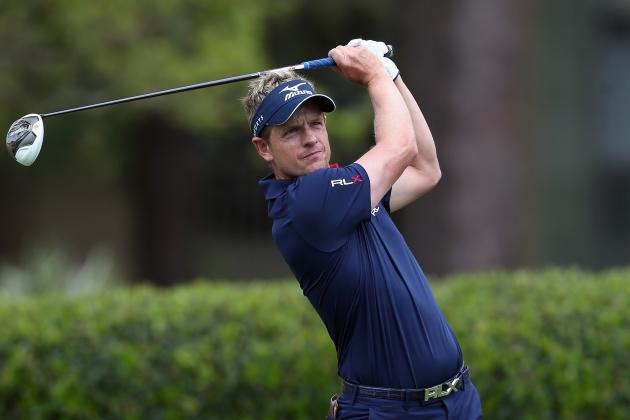 Streeter Lecka/Getty Images
Luke Donald hasn't been able to bag the big one.
Here's a guy who was recently the No. 1 player in the world but is very deserving of his spot on this list.
Why?
Well, by the most basic of standards, he hasn't won a major.
He hasn't really contended in a major.
In 2011 and 2012, he put up three top 10s in majors but has only seven of those in 39 major appearances.
Four of his five PGA Tour victories have come in the past decade, but again, with the talent he possesses, his resume should be much more glittery.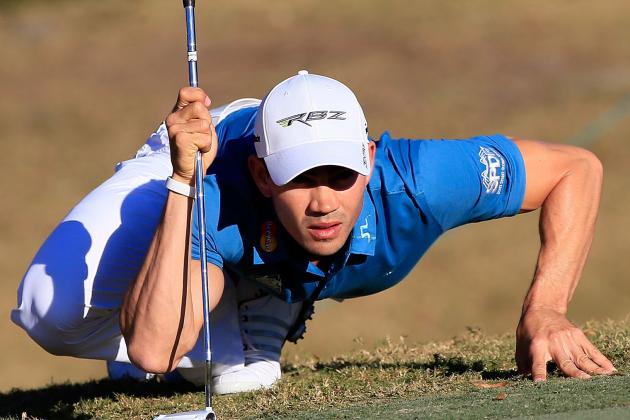 Sam Greenwood/Getty Images
His Spiderman approach to checking out putts hasn't helped Villegas all that much.
This is an easy one.
Camilo Villegas came out of the University of Florida with a great deal of talent, an athletic body most humans would kill to have, a ton of hype and that unique Spiderman approach to going low to look over a putt.
He's won three times on the PGA Tour, including the BMW Championship and the Tour Championship, both FedEx Cup events, in 2008.
He hasn't won since the 2010 Honda Classic.
Villegas has two top-10 finishes in the PGA Championship and one in the U.S. Open.
But he's never been a serious threat.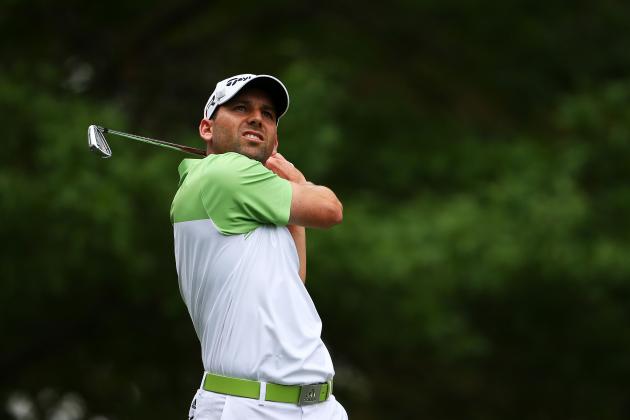 Mike Ehrmann/Getty Images
It's nearly impossible to believe Sergio Garcia has not won a major.
Sergio Garcia has played in 58 majors and has finished in the top 10 a total of 18 times.
He's been second three times and third twice.
But that's just part of how he has underachieved. He has 24 professional wins worldwide, with eight of them coming on the PGA Tour.
He may go down as the best putter in Ryder Cup history.
But his putting contributed as much as anything else to him never winning a major.