Georgia Football: 5 Weakest Positions to Worry About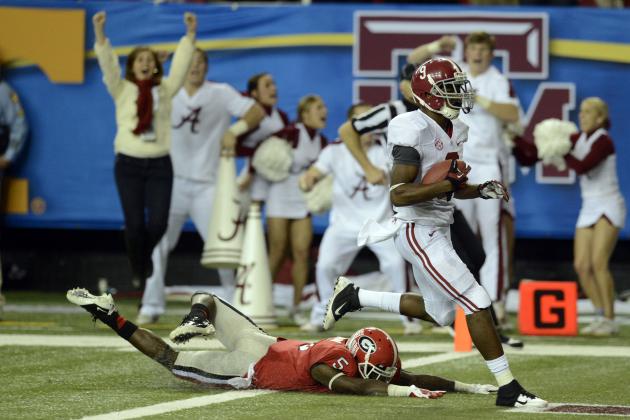 USA TODAY Sports

In order for the Georgia Bulldogs to reach the SEC Championship Game in 2013, they will have to play to their strengths which is run the football, throw off play action and let the defense create turnovers.
However, in order for the Bulldogs to win a BCS National Championship, they will have to be good at positions that are projected to be weaknesses.
Because of the loss of numerous starters on the defensive side of the football, most of the weaknesses will come from those positions. But that doesn't necessarily mean the offense does not have a position or two that shows concern.
Here are the Bulldogs five weakest position fans need to worry about.
Begin Slideshow

»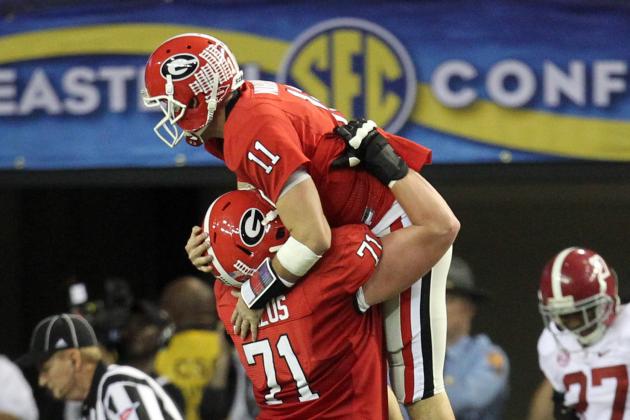 USA TODAY Sports

During spring practice, the Bulldogs had to shift their offensive line because of injuries to tackle John Theus and guard Chris Burnette.
Theus did return to the final week of spring practice and started working at the left tackle which was recently held down by Kenarious Gates and Mark Beard last season.
As of now, the left tackle position is up for grabs because of Theus and Xavier Ward getting a lot of work in during the spring.
This is a really interesting situation because the coaches had shown confidence in Gates and Beard when they played last year. But something has changed, and now one the most important positions on offense for the Bulldogs is huge question mark.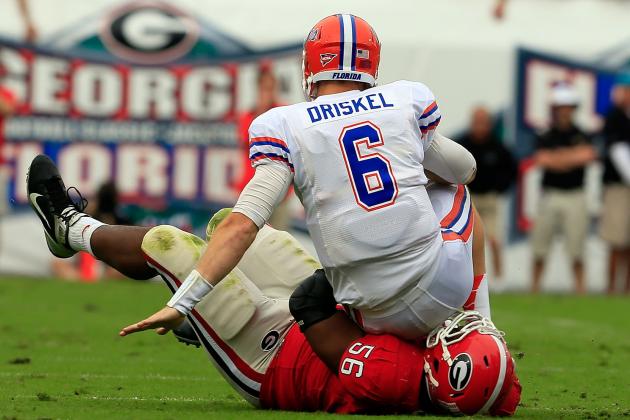 Sam Greenwood/Getty Images

Losing defensive end Cornelius Washington was not good for the Bulldogs because the depth at the position is not strong.
Garrison Smith does return and will start at one defensive end position. But the other end spot is up for grabs, and it's likely a two-man race between Sterling Bailey and Ray Drew.
But if anyone of those players gets hurt, the Bulldogs don't have much to work with after that. Johnathan Taylor has worked with the defensive ends this spring after playing nose tackle last year. And other players vying for the nose tackle spot like Chris Mayes and John Atkins will also play both positions.
Either way the defensive end position is a position that has to get stronger by the start of the season.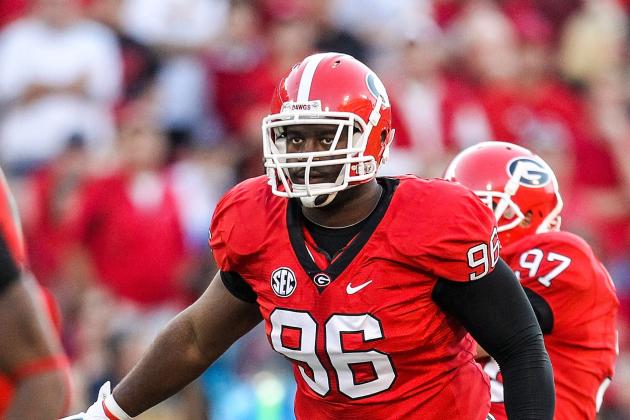 Daniel Shirey-USA TODAY Sports

Another position that has to get stronger is nose tackle because the Bulldogs lost their top guys in John Jenkins and Kwame Geathers.
Mike Thornton is likely going to win the spot, but he is not as big as the Jenkins and Geathers.
What Thornton lacks in size, he makes up for it in speed and aggressiveness. But will that be enough when the Bulldogs take on offenses like Clemson, Florida and South Carolina?
And like at defensive end, the nose tackle spot is not deep because of experience. Mayes and Atkins will back up Thornton, and Taylor can also play there if needed.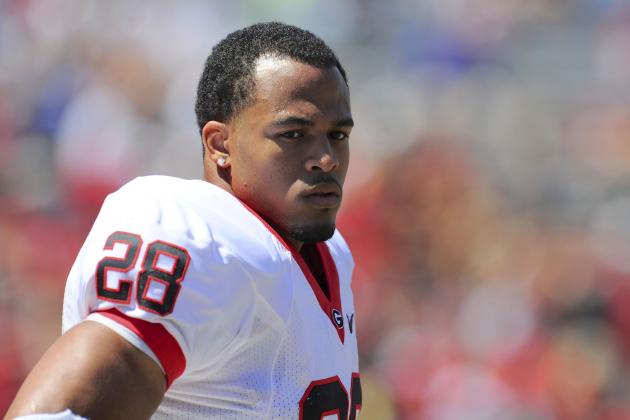 Dale Zanine-USA TODAY Sports

Tray Matthews had a strong spring season and is listed as the No. 1 free safety on the depth chart.
However, he is a true freshman and the free safety position lacks in depth.
Connor Norman will likely be the No. 2 safety, and while he does have some experience and will provide leadership, he is not the playmaker like Matthews or Bacarri Rambo who has moved on to the NFL.
The other backup is Quincy Mauger who is a true freshman like Matthews. The talent is there at free safety, but the depth and experience is a huge concern.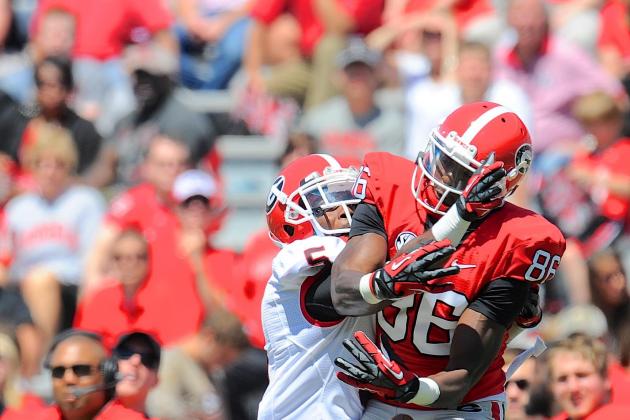 Dale Zanine-USA TODAY Sports

But the biggest concern when it comes to positions on the Bulldogs roster has to be cornerback.
Damian Swann returns after taking over the starting job midway through last season. But behind him there is little to zero experience and that could be an issue moving forward.
Sheldon Dawson, a sophomore, is slated to start at the other corner with Reggie Wilkerson, a junior, backing him up. Both players have the ability to make plays, but the experience factor will come into play at the start of the season so they will have to grow up fast.
Backing up Swann will be Devin Bowman, who is a sophomore. Bowman played in 13 games last year and made one start.
With a very young secondary as well as so inexperience on the defensive line, it could be a rough start of the season for the Bulldogs on defense.