WWE News: Update on Part-Timers' Involvement in Next Week's Episode of Raw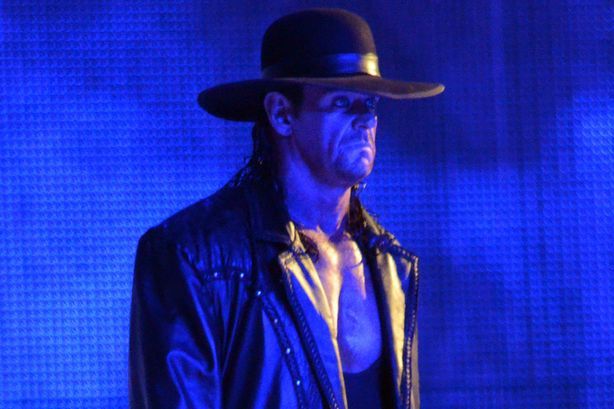 Photo courtesy of TheMirror.co.uk
Just over four weeks remain until this year's WrestleMania showcase, and the event's card is now really beginning to take shape.
At present, it is the returning part-time stars who appear to be most prominently in the limelight; The Rock and The Undertaker have already had their matches announced, while Triple H and Brock Lesnar's SummerSlam rematch has all but been confirmed (via WWE.com).
But despite this, the show still requires a great deal more build if it is going to be truly successful.
And to properly build any show, the top stars ideally need to be featured on weekly television as often as possible—not via satellite or any other form of telecommunication.
With this in mind, this article takes a look at which of the part-timers we can expect to see on the upcoming episode of Monday Night Raw.
Begin Slideshow

»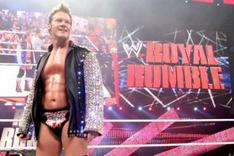 Photo courtesy of WWE.com
After a brief disappearance to perform down under at Soundwave Festival, alongside the likes of Metallica and blink-182, Chris Jericho is expected to return imminently.
Fozzy wound up their final dates on March 4th, and as WrestleZone.com reports, Y2J is scheduled to be at Raw this coming week to presumably set up a WrestleMania feud.
Furthermore, being the consummate professional that he is, Jericho is "scheduled for all following Raw and SmackDown events leading up to WrestleMania, and Raw the next night."
Despite not being in one of the top matches on the show, this is great news for the company
Jericho can always be relied upon to deliver a quality match, and will add some much-needed depth to the show's midcard, whomever he ends up facing.
Having him return to Raw so soon will be a welcome addition to next week's show.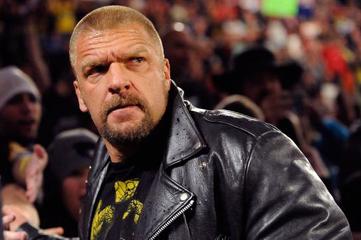 Photo courtesy of WWE.com
Having first appeared a couple of weeks ago to engage in a brutal brawl with Brock Lesnar, Triple H was once again present a few days ago as he issued a WrestleMania challenge to the former UFC heavyweight champion.
And he's set to be in attendance next week as well.
WrestlingINC.com claim that The Game is scheduled to appear for the following two weeks, as well as at the final Raw before the Showcase of the Immortals.
Although the Triple H/Lesnar feud has already received a degree of television time, more exposure to this rivalry is needed if the WWE wants to realise this contest's potential.
While it seems highly unlikely he will wrestle an actual match like Jericho, expect another segment further hyping a potential showdown with Lesnar.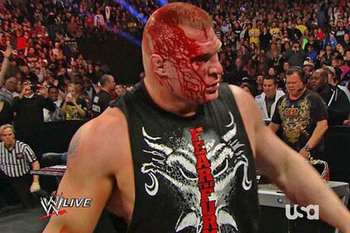 Photo courtesy of Youtube.com
Lesnar has appeared rather fleetingly since hitting Vince McMahon with an F-5 the night after the Royal Rumble on Raw, but this week he is set to be at Raw to address Triple H's WreslteMania challenge.
This one was reported by WWE.com, so it's pretty much a dead certainty that Lesnar will feature next week.
Given that The Game will also be present, we could be set for another physical altercation between the two adversaries, which is exactly what this rivalry needs to build on its earlier momentum heading towards 'Mania.
Alternatively, Lesnar could be set to go after Triple H's buddies the New Age Outlaws—as they are also going to be at Raw this Monday night—in similar fashion to how he injured Shawn Michaels last summer.
Either way, the Triple H vs. Brock Lesnar feud will most likely see some major developments this coming Monday on Raw.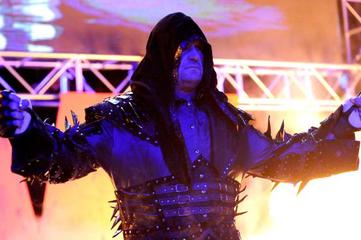 Photo courtesy of WWE.com
WrestleMania just wouldn't be the same without The Phenom.
Which is why his return last week on Old School Raw was one of the more welcome sights on WWE television in recent memory.
He has since been confirmed for an intriguing matchup with CM Punk, and in order to build what could be one of the clashes of the night, The Undertaker will be at Raw next week.
WrestlingINC.com confirmed the good news, noting that WWE has added 'Taker to the event listings for the show.
While an Undertaker match at 'Mania doesn't necessarily need too much hype, it's going to be interesting to see how this one pans out—particularly after CM Punk's promo a couple of weeks back claiming that he was "God" himself.
Of all those already confirmed, this is arguably the biggest announcement of the lot.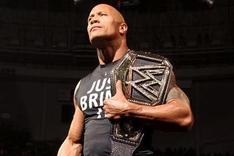 Photo courtesy of WWE.com
For The Rock, though, the same cannot be said.
The WWE champion has been incredibly busy as of late, hence his need to fly into Buffalo from Panama City last week simply to show up for the WWE fans.
Last night he revealed that he had finished filming for his reality series Hero, but unfortunately The Great One is "not slated to return to WWE TV until the final two Raw episodes before Wrestlemania" according to PWInsider.com.
While this isn't ideal, it would be unreasonable to expect The Rock to drop his many external commitments at such a busy time in the Hollywood star's schedule.
The truth of the matter is, though, that his absence could detract from the John Cena feud, unless Cena can bring his A-game on the mic in The Rock's absence over the coming weeks.
It's not a perfect situation, and there are ways around it for WWE, but The Rock's upcoming absence could be rather detrimental to his WrestleMania showdown with Cena.
With most names confirmed for the week's show, the WWE can really get down to business in building the card and adding to the depth of current rivalries.
The lack of the WWE Champion is somewhat of a blow, but I think on the whole The Undertaker's presence, combined with the unpredictability of Brock Lesnar showing up, should be enough to make the show a success.
Furthermore, this is potentially the first time Brock Lesnar and The Undertaker will be at a televised event together since their infamous staredown at UFC 121.
But what do you guys think?
Comment below with your thoughts on this news as well as how you think it could affect the success of next Monday's Raw and potentially even WrestleMania XXIX itself.