WWE Old School Raw: 5 Talking Points to Come from Monday Night's Show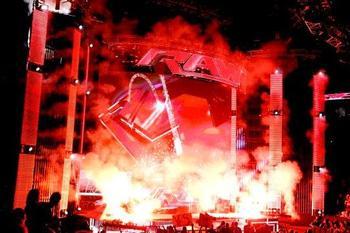 Photo courtesy of WWE.com
Old School Raw doesn't come around too often, but last night's showing was certainly worth the wait.
The retro-arena set, the old logo, entrance themes and sirens—and of course, the numerous familiar faces that we saw return—made for a highly entertaining spectacle.
And as the anticipation grows on the Road to WrestleMania, Old School Raw brilliantly entwined the past, present and future to provide us with some particularly interesting developments as the Showcase of the Immortals grows ever nearer.
With this in mind, and to commemorate the return of Old School Raw, we once again take a look at the five top talking points to emanate from Monday Night Raw this week.
Begin Slideshow

»
Photo courtesy of WWE.com
While it may not have been the most prominent feature of last night's show, I was nonetheless rather impressed with the opening bout of Old School Raw.
Cesaro was excellent, as usual, as he once again showcased his impeccable blend of athleticism and power, but I think Ryback's performance was also deserving of praise.
It was one of the behemoth's more assured displays, light-years away from his raw, unpolished and botched-ridden days of old, as he perfectly executed a number of grapples on an opponent who is by no means one of the smaller guys in the company.
For me, this was evidence that Ryback could well make it as the company's top star one day, providing he can continue to deliver like he did last night.
Some may say that it was merely the efforts of Cesaro who made his opponent look good, and while this may have been a contributing factor, it seems harsh to take this one away from Ryback.
Was it merely a good day at the office or is Ryback finally evolving into the performer that the WWE believe he can be?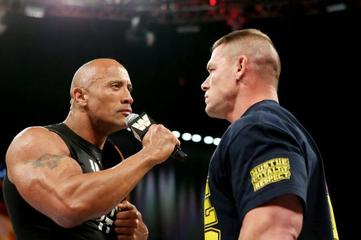 Photo courtesy of WWE.com
The pair's interaction on Raw was exactly what this rivalry needed heading into WrestleMania, as there remain a number of skeptics ahead of this year's "Once in a Lifetime" rematch.
But with all Cena-bashing put aside, this match now actually makes sense to me.
Sure, it goes against last year's tagline—but is that really such a big deal?
Their exchange on Raw showed that while we may be getting the same match once again, the dynamic is now very much different to this time last year.
For starters, the involvement of the WWE Championship adds to the contest, but more importantly, we have seen the relationship between these two icons develop.
There is a noticeable respect between the two, and the realisation on Cena's part that this is a shot at "redemption" makes for a more intriguing feud than having either man engage in trivial name-calling, as they had a tendency to do last year.
There seems to be more at stake now, thus making the rivalry mean more.
This exchange gives me hope ahead of WrestleMania, and if Cena and the Rock can keep up this kind of mic-work and storyline direction then we could be in for a surprisingly good main event matchup.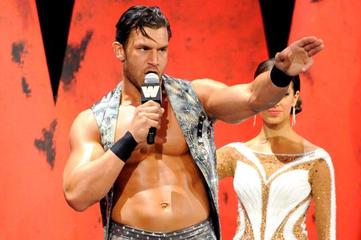 Photo courtesy of WWE.com
I was never convinced by the Fandango vignettes, but Johnny Curtis' look and promo skills have made me slightly less sceptical as the weeks have gone by.
But for the former NXT star to finally emerge with his new gimmick and then proceed to merely copy the actions of others before him makes me question my growing optimism.
Refusing to compete unless it's on his terms? Isn't this pretty much exactly what we saw with Damien Sandow and Brodus Clay?
It just seems a little weak on the WWE's part that they're relying on old methods to play up Fandango's debut. And, while I may be being overly critical, I find myself growing less and less interested as a result.
Curtis could yet make this gimmick work, but it would have been nice to see something new from Creative in trying to make this guy relevant.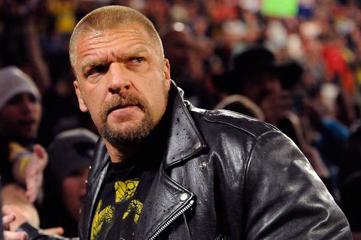 Photo courtesy of WWE.com
This may have been one of the more predictable segments of the night, but its delivery alone was enough to add to the hype of a likely WrestleMania showdown.
I recently watched a Jim Cornette interview regarding The Game, where he criticized the length of his promos by branding them "boring, and way too long".
Granted, Triple H's mic-work can have a tendency to be fairly drawn-out, but boring is not a word that should be used to describe one of the Cerebral Assassin's speeches.
The Game set the scene perfectly for a WrestleMania clash with Lesnar, explicitly giving us a meaningful storyline which fans can now well and truly get behind. There also seems to be an added intensity, and while that may be somewhat down to luck on account of the 12 stitches Brock suffered, its being used well to further augment this solid rivalry.
Like Cena vs. The Rock, we may have seen it before—but this time something feels different, and I can't help but feel this rematch could also exceed many people's expectations.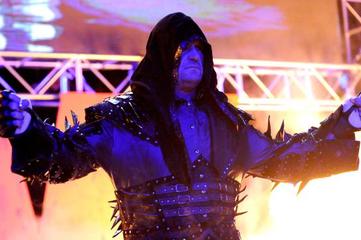 Photo courtesy of WWE.com
Without a doubt, the biggest talking point from Raw was the return of The Undertaker and the subsequent revelation of his WrestleMania opponent.
The Fatal Fourway match to determine the Phenom's adversary was an interesting way of going about things, and certainly a method that I would never have envisaged.
But nonetheless it got the job done—we now have CM Punk vs. The Deadman to look forward to at WrestleMania XXIX.
As ever, it seems hard to imagine the streak ending, but for years now there have been rumors of The Undertaker's desire to surrender his record in order to put someone else over. And while Punk is by no means a newcomer, he is still not quite regarded as the top dog—something that a win over Taker would undoubtedly achieve, thus cementing his meteoric rise of the past couple of years.
Having said that though, I still believe that the streak will remain intact for another year at least—but there is at least a degree of uncertainty regarding the outcome of The Undertaker's match this year.
Regardless of who emerges victorious, we can expect to see a great match that will really add to the quality of the pay-per-view's card.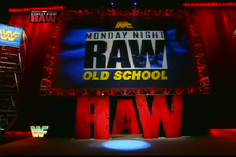 Photo courtesy of Wrestlingforum.com
So with another WrestleMania match confirmed, and one more all but officially announced, Monday Night Raw certainly delivered this week.
The Old School theme also really added to proceedings, making it one of the more enjoyable shows of recent weeks.
A number of questions still remain as we move within five weeks of 'Mania, but nonetheless the show's card is now really starting to take shape.
But upon reflection, how satisfied were you with Monday Night Raw this week?
Please feel free to comment below with your thoughts on the show, as well as any issues raised earlier in the article.