Alabama Football: 5 Most Important Parts of Nick Saban's Program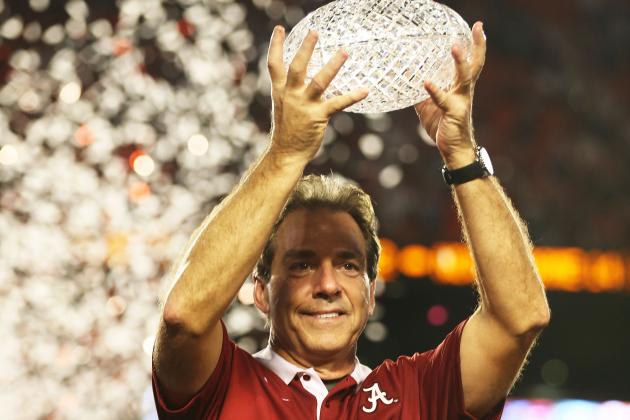 Streeter Lecka/Getty Images
Nick Saban has built a program that relies on several different parts working as one unit to deliver championship results.
One of the most underrated aspects of the dynasty Nick Saban has built at Alabama is his attention to detail in every facet of his program.
From his ability to consistently reload his roster and his coaching staff, to his relentlessness on the recruiting trail, Saban is seemingly always a step ahead of his competitors in the SEC and across the country.
While Saban is the architect of the process, there are several areas that he must entrust members within Alabama's organization to function at a high level to ensure that the coaches and players have everything it needs to be successful.
Whether it is asking for and securing a full commitment from the school's administration, or the dedication it takes from his cast of assistant coaches on the field and the recruiting trail, Saban has mastered the art of building a program that is the envy of many across the country.
What areas have proven to be integral parts in the success of Alabama's football team?
Find out as I break down the five most important parts of Saban's program.
Begin Slideshow

»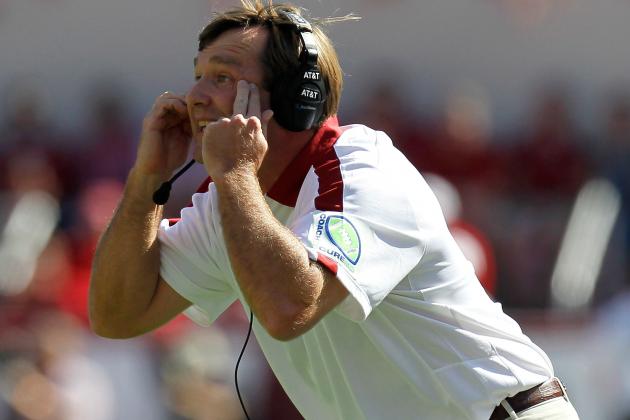 Kevin C. Cox/Getty Images

Saban and his coaching staff have consistently shined on game days, due in part to their fundamental beliefs in the type of schemes the Tide employs.
Offensively, Saban has always strived to achieve balance—with his teams never developing tendencies due to their ability to run or pass at any given situation.
On defense, the Tide runs a 3-4 scheme as its base look, but Saban and defensive coordinator Kirby Smart have made several adjustments to keep pace with the rapidly-changing looks presented by offenses.
The brilliance of Saban's program has been its tendency to always be ahead of the curve with adjustments, and to be able to teach and demand versatility in their players to adapt without sacrificing from a performance standpoint.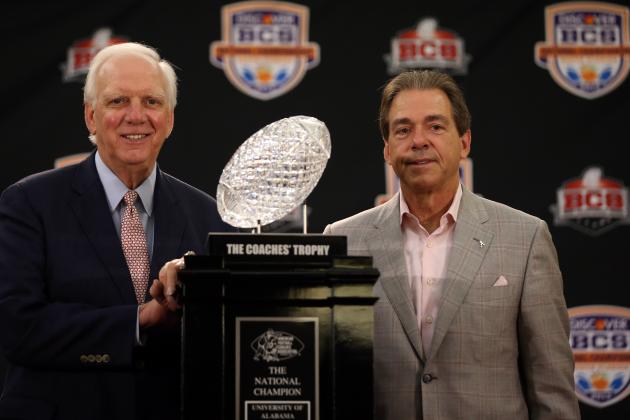 Streeter Lecka/Getty Images

The changes in the athletic department since Saban arrived are wholesale in comparison to how things were done before his arrival in 2007.
According to ESPN's Alex Scarborough, Saban asked for a significant increase in the number (and pay grade) of support staff, and athletic director Mal Moore granted his wishes.
The fact that the administration ponied up the dough, and the new positions have been filled with efficiency and attention to detail in mind, gives the Tide a cohesive group of people all doing their jobs with a singular focus.
That commitment to winning is why Alabama can lure notable football minds like former Tide defensive coordinator Kevin Steele to serve in an administrative capacity, per Chris Low of ESPN.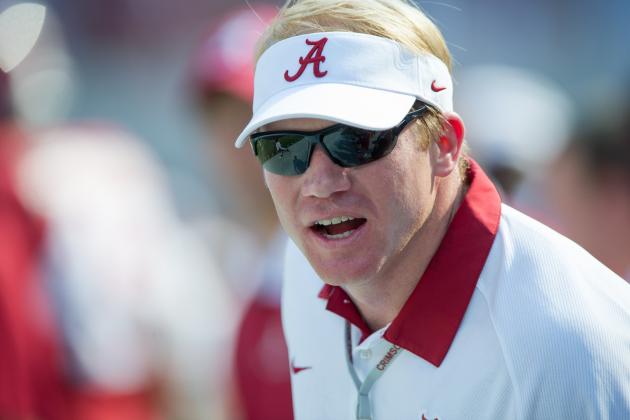 Michael Chang/Getty Images

Saban's coaching tree has grown every year, with 12 defections from his coaching staff since 2008—including losing at least one new coach every season since that period.
However, Saban has three assistants who have been around for his entire tenure in Tuscaloosa. Running backs coach Burton Burns, defensive coordinator Kirby Smart and strength coach Scott Cochran will enter their seventh season with the Crimson Tide this fall.
Cochran—who oversees the Tide's notorious fourth quarter offseason drills and summer workouts—has become a visionary strength coach and the glue of the team during the periods when the coaching staff is not allowed to monitor the club.
Despite the turnover on his staff, Saban has managed to fill his vacancies with coaches that have been plugged into his system seamlessly.
While his system (more on that later) is brilliant, the coaches around him—new and old—have bought into Saban's vision and executed their jobs and plans to meet his expectations.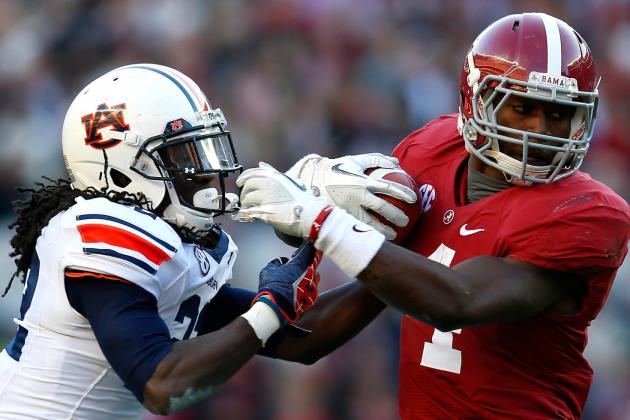 Kevin C. Cox/Getty Images

While Saban deserves his share of the credit for developing his roster, the talent that he has been able to attract to Tuscaloosa has fueled the Tide's domination of the entire sport in recent years.
Alabama has consistently churned out next-level talent, but the ground work done by the entire coaching staff and support staff has given the Tide every possible advantage on the recruiting trail.
Whether Saban is working with 5-star players or walk-ons, he and his staff have mastered the concept of matching a player's talent and tailoring what he does best into a defined role.
This is an undervalued aspect of how the Tide's roster has survived attrition every year and maintained its standards of playing at the highest of levels.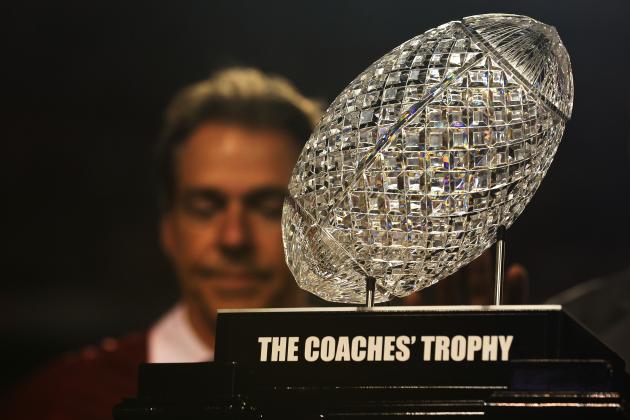 Streeter Lecka/Getty Images

If Saban was a scientist, his formula—which has been perfected after years of trial and error during his previous coaching stops—would be condensed into two words: "the process."
Simply put, his philosophy boils down to the idea of stressing maximum importance on each incremental step—whether it be in the classroom, in the weight room, in practice or the next game—on the road to success, rather than focusing squarely on the end results.
Considering Alabama's success on the recruiting trail, on the field and in preparing players for the NFL, the process has become the key ingredient in college football's most powerful modern dynasty.
It's also why the Crimson-colored freight train appears to be gaining steam instead of losing it.
Because everyone associated with the Crimson Tide program—from Saban to his support staff to his graduate assistants—attacks every task with a championship level of focus, don't expect that train to slow down anytime soon.