5 Flyweights the UFC Needs to Sign Immediately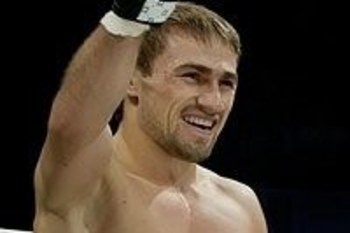 sherdog.com
The UFC flyweight division has a baker's dozen of fighters currently employed. That is simply not enough to build a division at this point, so they need to sign more.
There are plenty of high-level guys out there for the UFC to snag. They would add a great amount of depth to the company and provide possible challengers for the UFC flyweight championship.
At this point, a two-fight winning streak can earn you a title shot. That doesn't seem like it's enough, so more talent needs to be added.
Here are five guys that could get the ball rolling.
Josh Sampo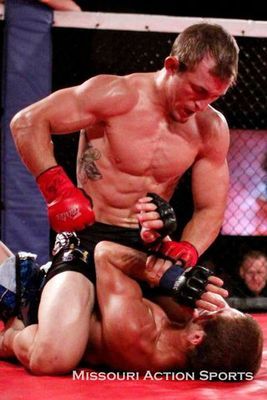 crossfit-ares.typepad.com
Record: 9-2
Notable Wins: Antonio Banuelos, Alexis Vila
If you want to talk about a guy coming out of nowhere, Josh Sampo is one of the first guys that comes to mind. Many flyweights are not well known, but Sampo's latest two fights have launched him to the top of the divisional rankings.
Sampo is a submission fighter who has defeated high-level opponents such as UFC veteran Antonio Banuelos and Bellator vet Alexis Vila. Not only did he beat Vila, a former Olympic wrestler, but he tapped him out with a guillotine choke in the fifth round of their fight.
This guy would be a major catch in the way that John Moraga has been a major catch for the UFC. Sampo could make a quick run up the ladder.
Sean Santella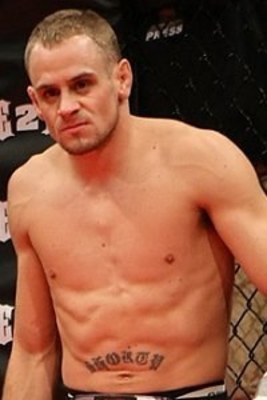 sherdog.com
Record: 12-3-1
Notable Wins: Anthony Figueroa, Tuan Pham
Speaking of dangerous submission grapplers, Sean Santella and his eight submission victories would be a welcome addition to the UFC 125-pound division.
Santella has been a staple of the East Coast regional scene and has impressed the masses with his submission arsenal. Kneebars, triangle chokes and armbars are just a taste of the tapout ability this guy has in any fight.
He matches up well with any man currently strapping on UFC gloves.
Darrell Montague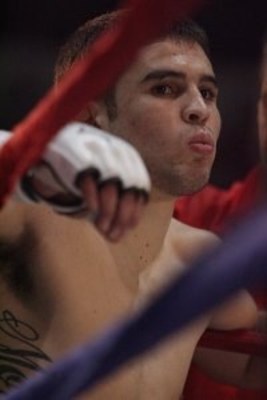 sherdog.com
Record: 12-2
Notable Wins: Mamoru Yamaguchi, Taylor McCorriston, Ulysses Gomez
In my humble opinion, Darrell Montague is the best flyweight not currently in the UFC.
Montague is the full package. The man can strike, wrestle, slap on submissions and has great cardio. His only losses have come to UFC veterans Ian McCall and Robert Peralta, which shows he is of high quality in the cage.
Beating Japanese legend Mamoru Yamaguchi in December was a huge win for the American. Anybody who can get a victory over him is definitely a top guy.
Dustin Ortiz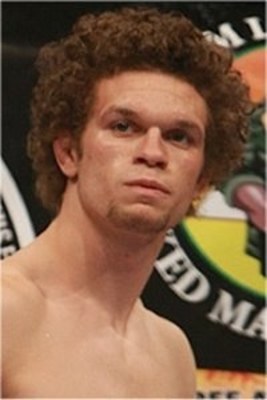 sherdog.com
Record: 10-2
Notable Wins: Aaron Ely, Josh Rave
Roufusport team member Dustin Ortiz has flown under the radar, but is another well-rounded guy that would make a great impact on the 125-pound division.
Ortiz has fought a who's who of flyweight fighters in his career with great success. He is another guy with a high finishing percentage and has never been finished in his 12 fights.
Judging by his picture, he has an awesome afro, too.
Ali Bagautinov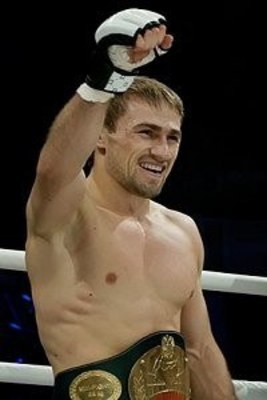 sherdog.com
Record: 9-2
Notable Wins: Mikael Silander, Andreas Bernhard
Russia has become a hotbed for talent in mixed martial arts, and Ali Bagautinov is not an exception. The guy is an animal on the rise.
The dangerous Russian is well-rounded, owning three knockouts and four submissions in nine career wins. He has torn it up in Russia, giving them a dot on the map since flyweight is still relatively new in MMA.
They should snag him before Bellator does, as they have signed a number of top Russian talents.
Keep Reading