Cincinnati Bengals: Where These 3 Bengals Stars Must Improve in 2013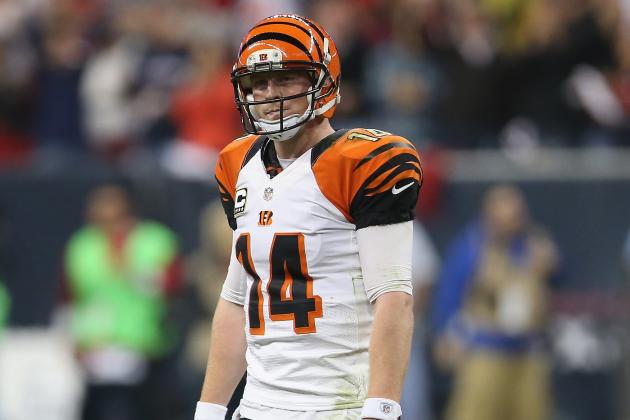 Ronald Martinez/Getty Images

For the next several months, there will be plenty of speculation surrounding who each NFL team should sign, re-sign or draft.
However, improving the guys you already have is an area that isn't often considered. The Cincinnati Bengals have shown over the last couple seasons that they have plenty of talent to work with. They now need to figure out how to improve this scrappy cast of characters.
With plenty of star power on the squad, who are the big names that need to show improvement?
Begin Slideshow

»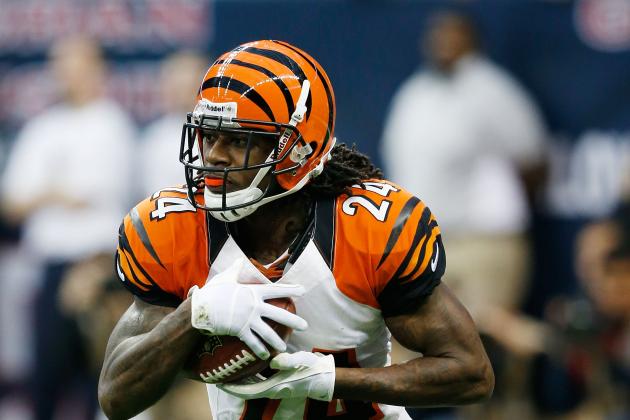 Scott Halleran/Getty Images

With the secondary in a state of uncertainty right now, it's hard to say how many reps Adam Jones will get next season.
For now, I'm going to assume he'll get plenty. As he has shown throughout his troubled years in the NFL, Jones has plenty on talent.
He's better as a special teams guy, but he certainly can be a solid cornerback. One problem I noticed with him, though, is that he's a little too eager to jump the ball, not the receiver.
What does this mean? Well, if a cornerback, upon seeing the ball released, were to work harder to pick the ball off as opposed to break up the pass, he might overexert his efforts.
In that case, the receiver catches the ball while the defender lays on the ground, interception-less. This was what Jones did quite often in 2012.
Jones is incredibly fast and agile, and he has the ability to tackle in the open field. But he needs to concentrate on covering the receivers instead of focusing on making the big play in the game.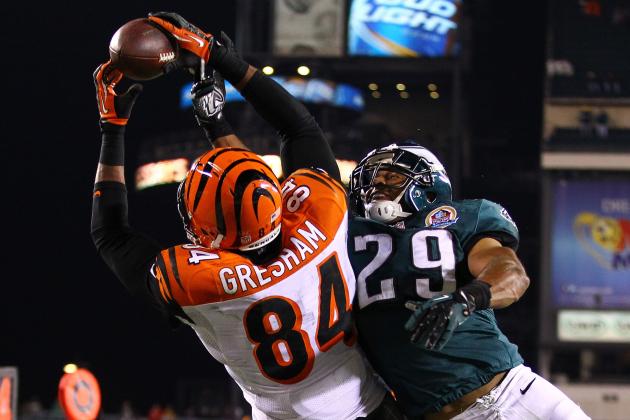 Al Bello/Getty Images

Jermaine Gresham is one of the league's youngest tight ends (24), and after only three years in the NFL, he's shown that he can make quite an impact on this young Bengals roster.
Through three seasons in the Queen City, Gresham has racked up 172 catches for over 1,800 yards and 15 touchdowns. Not too shabby for a tight end.
The issue? He's fumbled the ball five times in three seasons and has shown a tendency to drop passes. If you don't believe me, watch the first half of the wild-card matchup against Houston. There were no less than three passes Gresham should have caught that he did not.
With a guy like Gresham, who is very quick and has a monstrous presence, Cincinnati should have that dual threat in the passing game.
You would have a star receiver in A.J. Green along with the other receivers, and also a Pro Bowl-caliber tight end like Gresham. Defenses wouldn't be able to cover everyone, particularly star offensive weapons.
Gresham has been good so far, but he has the capability to be great if he can seal the holes in his hands.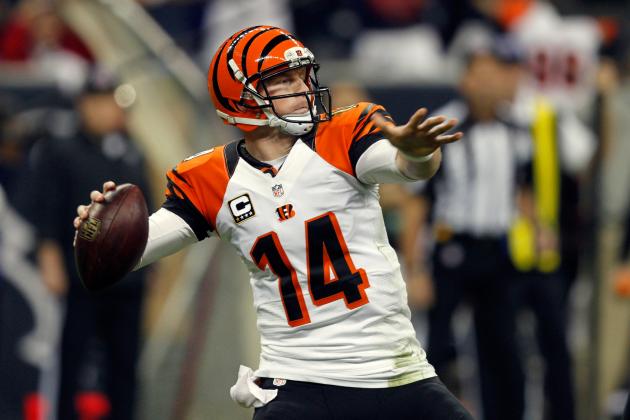 Bob Levey/Getty Images

Coming out of TCU, Andy Dalton was a bit of a mystery as far as playing quarterback at the next level. After two seasons in black and orange, he's got two playoff appearances under his belt, and his touchdowns outweigh his interceptions 47 to 29.
Still, he has had a few issues, accuracy being one of the biggest.
It became quite a common theme for Dalton to throw errant passes that sailed over his receivers' heads, and he proved in 2012 that throwing the deep ball is not a weapon he can utilize.
Dalton has a good mind for the game and is able to make proper decisions. Couple that with his mobility, and that's a pretty solid quarterback.
If Dalton can hit his targets going into 2013, the Cincinnati Bengals could finally break that first round playoff barrier.
Follow me on Twitter @atdu222
Also, vote for me for the MLB Fan Cave, follow the link listed below! Much appreciated!
http://mlb.mlb.com/fancave/vote.jsp#fbid=IedHqk-MGyO