Why Joseph Benavidez vs. Ian McCall Is the Can't-Miss Fight at UFC 156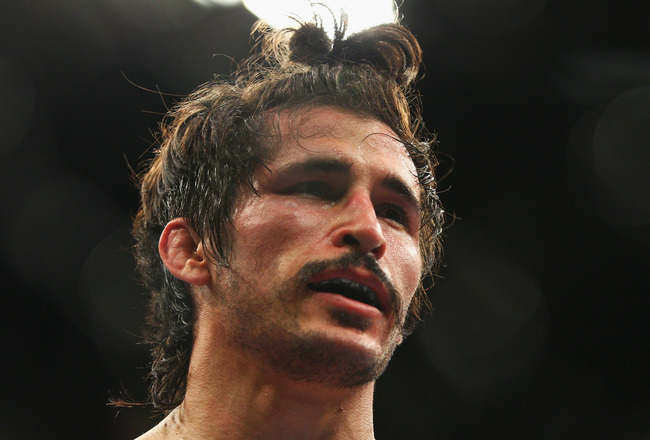 Mark Kolbe/Getty Images
The opening bout of UFC 156 will feature two elite fighters in the UFC's flyweight division.
Ian McCall will take on Joseph Benavidez in what could go down as the fight of the night.
McCall and Benavidez are both coming off of losses to Demetrious Johnson and are hoping to climb back to the top of the flyweight division.
Although Jose Aldo and Frankie Edgar will get the most attention tonight, here are four reasons why this is also a can't miss fight.
The Flyweight Division Needs Some Love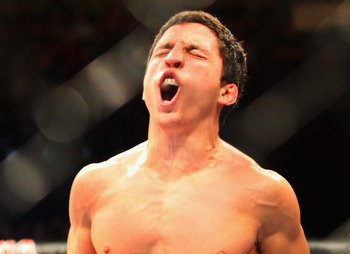 Mark Kolbe/Getty Images
Although tonight's main event features what is considered a "light" weight class, we have yet to hear or see talks of a flyweight fight heading a ppv.
Some people don't know much about the lighter fighters while others just don't like seeing smaller fighters fight.
But as proven last weekend with Demetrious Johnson and John Dodson's fight, flyweights can put on great fights.
This one should be no different as McCall and Benavidez are known for pulling off some excellent finishes.
Both Men Have Something to Prove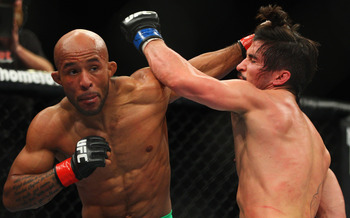 Mark Kolbe/Getty Images
Besides proving once again that flyweights belong in the UFC, Benavidez and McCall also have something to prove to themselves.
Both men are coming off of losses to Demetrius Johnson.
For McCall it was a unanimous decision loss in June after fighting to a draw with Johnson just three months prior to the fight.
Benavidez on the other hand lost by split decision at UFC 152 in a fight that crowned the first UFC flyweight champion.
Both men would love to prove that they can defeat Johnson. They have to get through each other first though.
The Winner Could Be Close to a Title Shot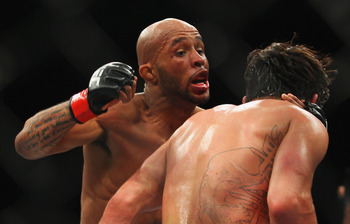 Mark Kolbe/Getty Images
At the moment, the flyweight division is pretty thin when it comes to top competition.
That being the case, it should not take long for either man to get back to a title fight.
In fact, an exciting win by knockout or submission could put the winner of this fight right back into a title match.
It's hard to see this fight ending in KO or Submission though because both fighters are hard to stop.
In fact they only share one submission loss between them.
But a win for either fighter puts a big name on their resume.
Some of the Other Fights on the Card Won't Stack Up
Mark Kolbe/Getty Images
This is not to say that their won't be other exciting fights on the card.
In fact this is a pretty stacked UFC ppv.
But some of the fights just will not compare to this flyweight fight.
Alistair Overeem's fight with Antonio Silva features two of the biggest heavyweights in MMA in terms of size.
While we can expect a great knockout, it could be a slow paced affair.
The same goes with Rashad Evans vs. Antonio Rogerio Nogueira.
Another bout on the card is a striking nightmare (or a grappler's dream match) in Demian Maia vs. Jon Fitch.
Keep Reading