Syracuse Basketball: Top 10 Players Based on Their NBA Careers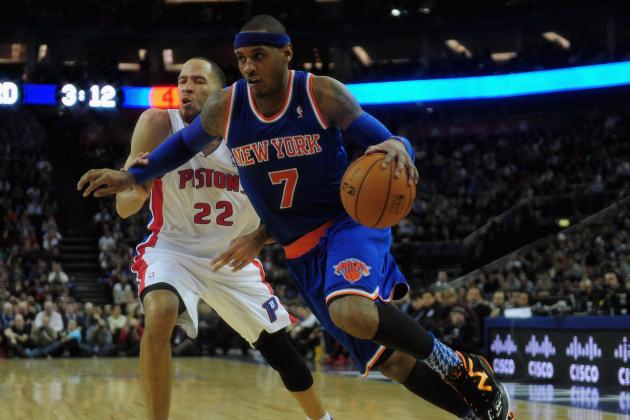 Jamie McDonald/Getty Images
Where does Melo rank?
The Syracuse Orange have long been considered one of the top programs in the country. Wins, All-Americans, Big East Championships and one National Championship.
But what about their players who have gone on to the NBA? There have been all kinds of lists ranking Orange players. This one ranks them based on their NBA careers.
I looked at statistics, awards, and longevity as the main parameters in making this list. Enjoy, and all input and opinions are more than welcome.
Begin Slideshow

»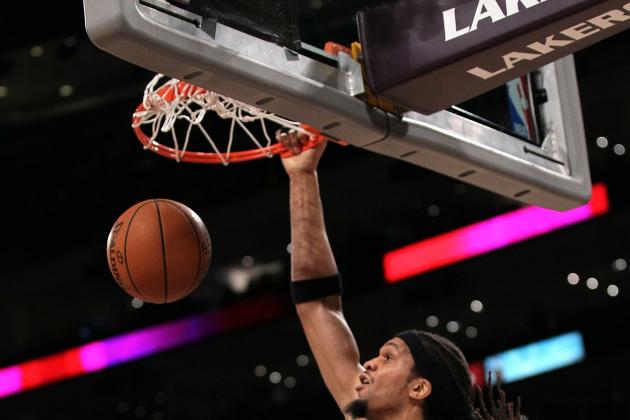 Stephen Dunn/Getty Images
Etan Thomas
Etan Thomas was at Syracuse from 1996 to 2000. He was a strong presence in the paint, winning the Big East's Defensive Player of the Year Award his senior year.
He was the 12th selection in the 2000 NBA Draft, taken by the Dallas Mavericks. Thomas was traded to Washington before ever suiting up for Dallas. He spent seven years in Washington before finishing his career with one year stops in Oklahoma City and Atlanta.
Thomas was an active, athletic player who was better on the defensive end of the NBA court just as he was at Syracuse.
He might be best known for coming back after missing the 2007-08 season with a leaking aortic valve. He recovered well from surgery and played three more years in the league.
His career averages were 5.7 points and 4.7 rebounds per game.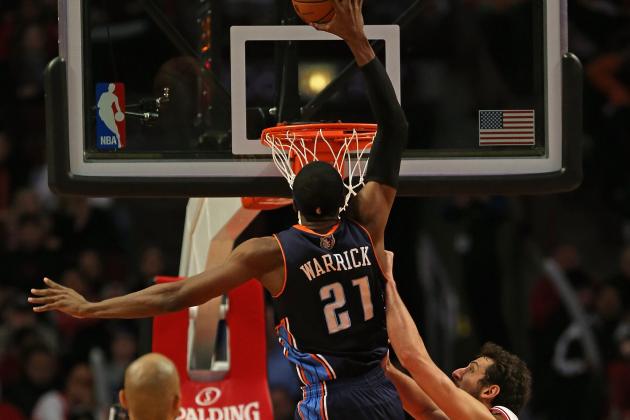 Jonathan Daniel/Getty Images

Hakim Warrick is another of the many Syracuse success stories that seemingly came out of nowhere. With none of the Philadelphia area colleges offering Warrick a scholarship, he ended up at Syracuse at the last minute when highly regarded Julius Hodge chose North Carolina State over the Orange.
He may have been an unknown as a freshman in 2001, but by his senior season he averaged 21.4 points and 8.6 rebounds per game and was named the Big East's Player of the Year.
The Memphis Grizzlies made Warrick the 19th pick of the 2005 draft. He has been a solid rotation player at stops in Milwaukee, Chicago, Phoenix, New Orleans and now with Charlotte in his eighth year in the league.
Warrick has career averages of 9.5 points and 4.4 rebounds per game.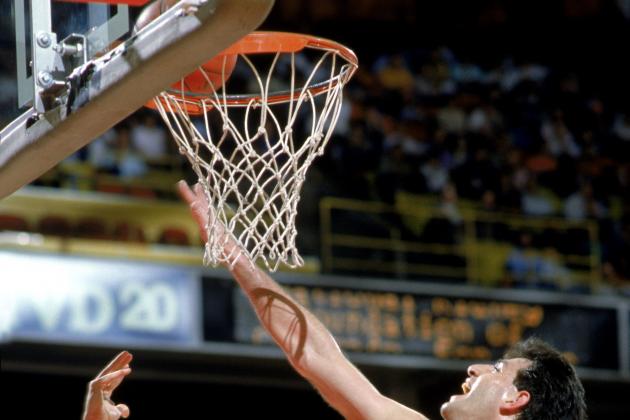 Mike Powell/Getty Images

Danny Schayes was the first of the Jamesville DeWitt Red Rams to move a couple miles down the road to Syracuse University. Andy Rautins, Brandon Triche and DaJuan Coleman have followed his lead in recent years.
After being named to the All Big East first team in 1981, the son of Hall of Famer Dolph Schayes, was the 13th pick in the draft by the Utah Jazz. After two years in Utah he was traded to Denver where he stayed for seven years and played his best basketball. His best season was 1987-88 when he averaged 13.9 points and 8.2 rebounds per game in the regular season and 16.4 points and 7.2 rebounds per game in the playoffs.
Danny had a nice shooting touch for a big man and great knowledge of the game that came from learning at home from one of the all time greats. His 18 seasons in the league saw him play for Utah, Denver, Milwaukee, the Lakers, Phoenix, Miami and Orlando.
He had career averages of 7.7 points, 5 rebounds and 1.1 assists per game.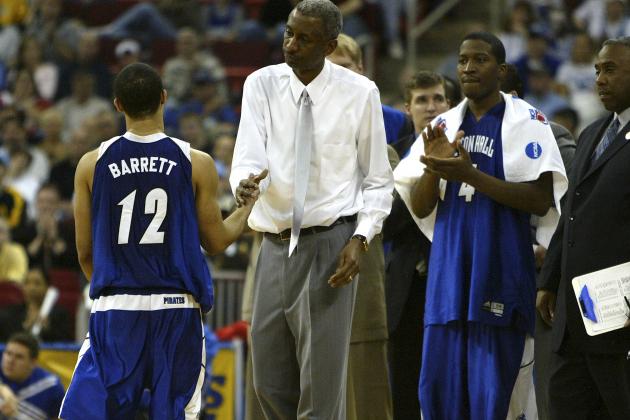 Ezra Shaw/Getty Images
Former Orange Player, Current Coach Louis Orr
Louis Orr left Cincinnati to come to Syracuse and play for a new coach with big glasses and wild sport coats. He teamed with center Roosevelt Bouie in the "Bouie and Louie Show" which kick started the coaching career of Jim Boeheim.
Orr was the 28th pick of the 1980 draft by the Indiana Pacers. He spent two years there before finishing his eight year career in New York with the Knicks.
Orr was a 6'8" small forward who was a smooth ballhandler, good shooter, and most of all a player with a very high basketball IQ. He is currently the coach at Bowling Green.
His career averages were 9.8 points, 3.7 rebounds and 1.5 assists per game.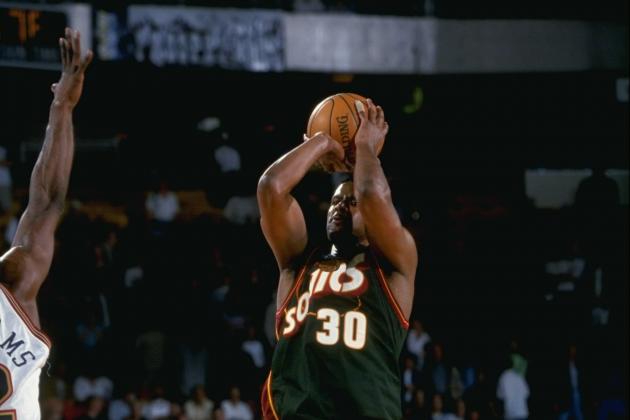 Brian Bahr/Getty Images

At 6'8" Billy was hyped as the next "Magic" Johnson because of his ballhandling and shooting skills. Owens left Syracuse after his junior year saw him chosen as a first team All-American.
The Sacramento Kings took Owens with the third pick of the draft. After a short hold-out, he was traded to the Golden State Warriors where he was chosen to the NBA's All-Rookie team.
Owens was a solid player who made stops in Golden State, Miami, Sacramento, Seattle, Philadelphia and Detroit in his eleven year career.
He averaged 11.7 points, 6.7 rebounds and 2.8 assists per game.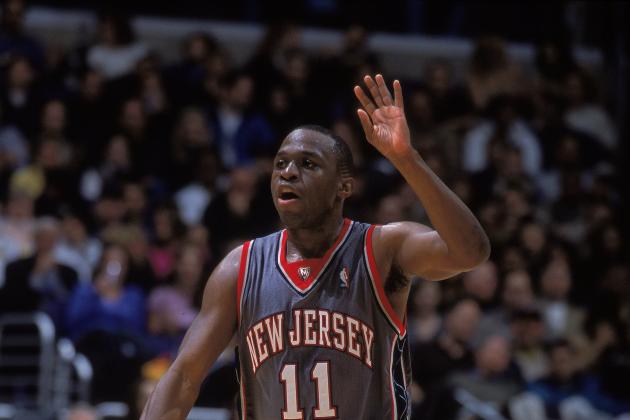 Harry How/Getty Images

"The General" was another over-achieving player for the Syracuse Orange. With Georgetown ignoring the D.C. kid, Old Dominion was the only offer extended to Sherman Douglas. That is until Greg "Boo" Harvey had academic issues and couldn't come to Syracuse. While Harvey eventually became a nice player for St. John's, Douglas became an all-time great for the Orange.
Sherman would leave Syracuse as the NCAA career leader in assists. You youngsters need to use your Google machine to go back in time and watch Douglas execute a lob pass. He was the best.
Sherman would be picked in the second round of the 1989 draft by the Miami Heat. He was named to the All-Rookie first team with averages of 14.3 points and 7.6 assists per game.
The next year he was the Heat's MVP while leading the team with 18.5 points and 8.5 assists per game.
He was traded to the Boston Celtics in the middle of the 1991-92 season and was outstanding for the Celtics averaging 14.7 points and 6.9 assists per game.
His 12 year career took him to Miami, Boston, Milwaukee, New Jersey and the LA Clippers. He averaged 11 points, 2.2 rebounds and 5.9 assists per game.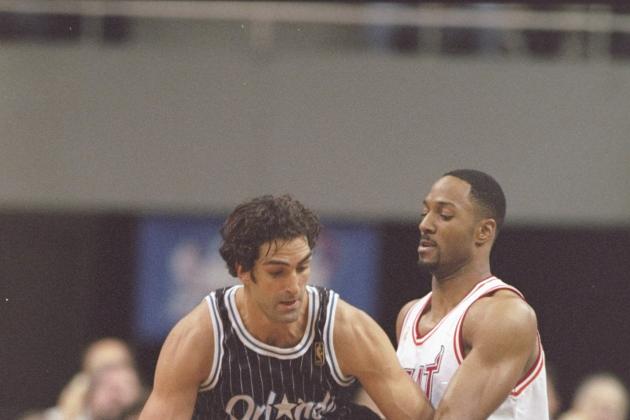 Andy Lyons/Getty Images

Rony Seikaly came to Syracuse as a raw athlete with more soccer than basketball experience. He left in 1988 as the leading rebounder in school history. He was also second in blocks and fourth in scoring when he left.
All of the Syracuse Orange players since 1988 who think Coach Boeheim is rough on them, should ask Rony how bad it can be. Seikaly seemed to be Boeheim's whipping boy, most likely because of his immense potential. Boeheim got Seikaly to fulfill that potential.
He was the first ever Miami Heat draft pick, the ninth of the 1988 draft. In his second season he was chosen as Miami's Most Improved Player as he averaged 16.6 points, 10.4 rebounds and 1.7 blocks per game.
He averaged a double-double during his time in Miami, with 16 points and 10 rebounds per game. He left with Heat records for blocks in a game with eight, and rebounds in a game with 34. Yes, 34.
His 11 year career took him to Miami, Golden State, Orlando and New Jersey, with averages of 14.7 points, 9.5 rebounds, 1.3 blocks and 1.3 assists per game.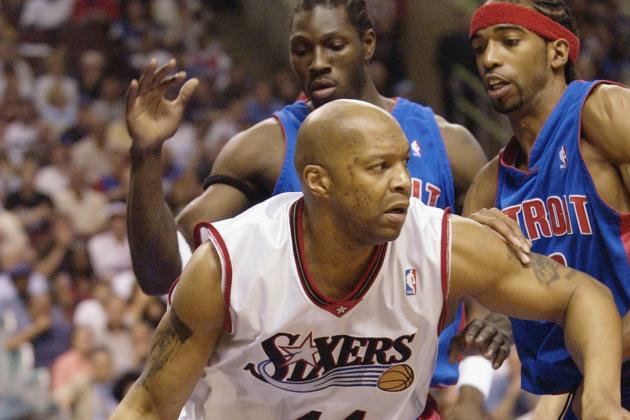 Ezra Shaw/Getty Images

Derrick Coleman showed up in Syracuse in 1986 with huge expectations. He met them.
He is still the Syracuse Orange's leading career rebounder having gathered 1537 caroms. Coleman averaged 15 points, 10.7 rebounds and 2.3 assists per game his senior year and was named first team All-American.
He was the first pick of the 1990 draft by the New Jersey Nets, the only Syracuse player to be drafted number one. He won the Rookie of the Year award with averages of 18.4 points and 10.3 rebounds per game.
Coleman had three straight seasons of 20 points and 10 rebounds per game. He was an All-Star in 1994 and his 15 year career took him to Philadelphia, the Charlotte Hornets, Philadelphia and Detroit after New Jersey.
His career averages were 16.5 points, 9.3 rebounds and 2.5 assists per game.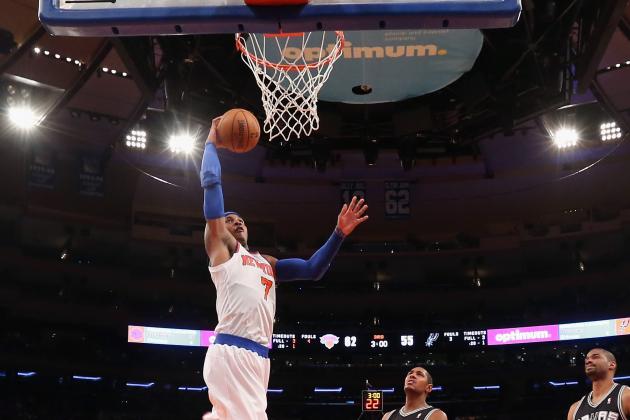 Bruce Bennett/Getty Images

Carmelo Anthony. The name will forever bring smiles to all of Orange Nation. Next month his number 15 will be retired in Syracuse. Retired for one season of play. But, oh what a magical season it was.
Carmelo averaged 22.2 points and 10 rebounds per game in that 2002-03 season that culminated with the Syracuse Orange's only national championship. For that, the freshman was named second-team All-American.
The Denver Nuggets made Anthony the third pick of the 2003 draft. In his sixth NBA game he scored 30 points becoming the second youngest to score 30 in an NBA game. Kobe beat him.
On March 30 of his rookie year, he became the second youngest player to score 40 points in an NBA game. The top pick of that draft, LeBron James, beat him to it by three days.
Carmelo was that year's highest scoring rookie, averaging 21 points per game, and finished second to James in the Rookie of the Year voting. Denver improved from 17-65 the year before Carmelo to 43-39 in his rookie year.
Anthony continued to score a whole lot of points. He became the third youngest to 2000 career points, behind Kobe and LeBron. He also became the second youngest to 5000 points behind LeBron.
On December 10, 2008 Carmelo scored 33 points in the third quarter which tied the NBA record held by George Gervin.
As a member of the 2004, 2008 and 2012 US Olympic teams, Anthony joins David Robinson and LeBron as the only three-time American Olympic basketball players.
Carmelo is in his 10th season. After seven years in Denver, he was traded to the New York Knicks. In that time, he has been an All-Star six times, and has career averages of 24.7 points, 6.3 rebounds and 3.1 assists per game.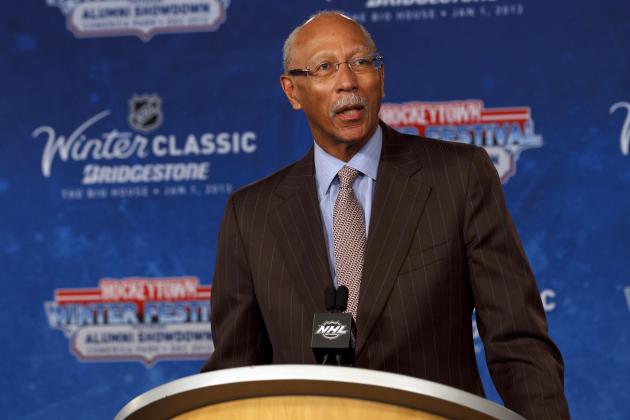 Rick Osentoski-USA TODAY Sports

After a few practices as a walk-on guard in 1962, Jim Boeheim called his mom and said he didn't think he belonged at Syracuse because he just couldn't play with this Dave Bing guy. Mom knows best. She asked if he could play with the other guys. Jim said he thought he could. Turns out those other guys couldn't play with Bing either.
Bing was fifth in the nation in scoring his senior year, averaging 28.4 points per game. He was named first team All-American and became the second pick of the 1966 draft by the Detroit Pistons.
He was Rookie of the Year, averaging 20 points per game. His second year in the league, he led the NBA in scoring at 27.1 points per game.
Bing was a smooth, smart guard and a seven-time All-Star. He was twice named All-NBA first team.
After nine years in Detroit, Bing played two seasons with Washington and one in Boston. He ended his 12 year career with averages of 20.3 points, 3.8 rebounds and six assists per game.
He is unquestionably the classiest and best Syracuse player, both while at Syracuse and in the NBA.