WWE Divas: Remembering Eve Torres One Week After Her Departure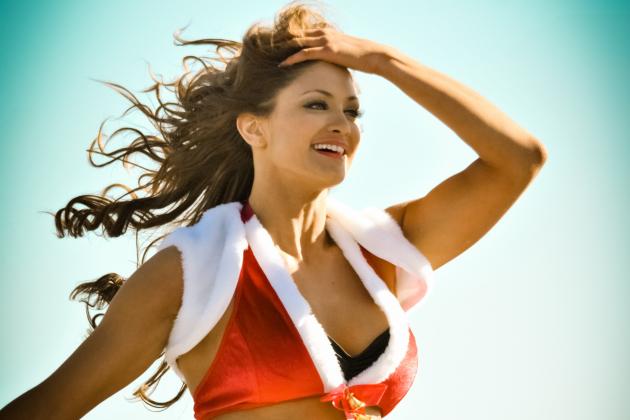 wikipedia.org
Only one week after her departure from the WWE it is safe to say that Eve Torres will be missed. Despite the minimal interest in women's wrestling from the pro-wrestling community, Torres' in-ring skills and charisma had allowed her to become one of the WWE's top female performers.
Now that the former dancer has moved on to bigger and better things, she leaves a gaping hole in the already struggling WWE Divas Division.
In honor of the Diva's run with the WWE here are some of Eve Torres' top WWE moments.
Begin Slideshow

»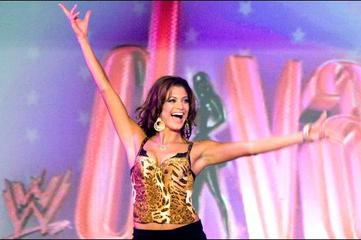 wwe.com
Eve Torres' WWE career started off with a bang.
The winner of the 2007 Diva Search contest, Torres was able to impress both fans and WWE officials and secured a WWE contract on October 29, 2007 in front of an attentive Philadelphia crowd.
Torres' Diva Search win would only be the beginning of her illustrious WWE career.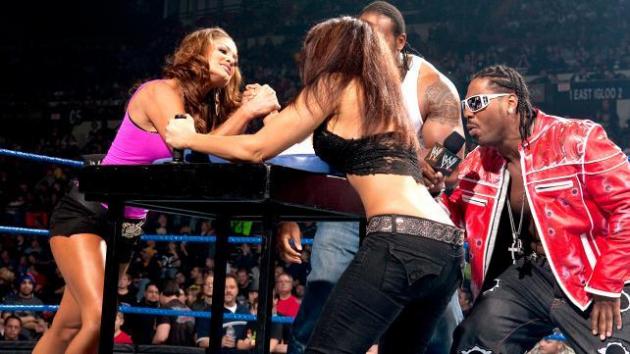 wwe.com
After making her official WWE debut during the 800th episode of Monday Night Raw, Torres would eventually find her way into a feud with fellow WWE Diva Layla on SmackDown.
Torres' feud with Layla would propel her on WWE television, as the former dancer partnered herself with the duo of Shad Gaspard and JTG—better known as Cryme Tyme.
Torres' first WWE Divas Championship would be won following a Divas Red Carpet Dress to Impress Battle Royal that granted her a shot against then-champ Maryse.
Torres would go on to defeat Maryse in London—effectively becoming the first Diva Search winner to hold the Divas title.
Torres' first reign as Diva's Champion would last more than three months, when Torres would drop the title to Alicia Fox during a Fatal-Four Way match.
Torres would remain mostly dormant on WWE television until 2011. When during the January 30, Royal Rumble pay-per-view she she pinned then-WWE Divas champion Layla to win her second title.
Torres successfully defended her title against Natalya in a Lumberjill match and against Nikki Bella before dropping the title to Brie Bella on the Apr. 11 episode of Monday Night Raw later that year.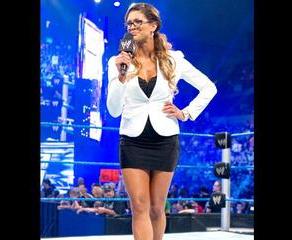 wwe.com
Eve Torres' most prominent role on television would come during her reign as John Laurinitis' assistant following her betrayal of Zack Ryder during WrestleMania 28.
For her role as the assistant of Raw's General Manager, Torres would trade her colorful wrestling outfits for a pair of glasses and a more "official" looking attire.
Torres would maintain an executive role after her transfer to SmackDown! where she was an assistant for Booker T—SmackDown's General Manager.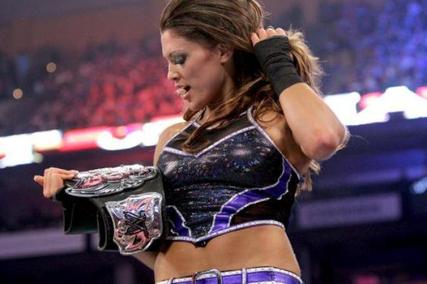 wwe.com
Torres' last championship with the WWE would be won during September 15 at the Night of Champions pay-per-view where she defeated Layla and became the first Diva to ever hold the Diva's Championship title three times.
Torres successfully defended her title against Layla and later Kaitlyn until finally dropping the strap to Kaitlyn earlier this month during the January 14, 2013 edition of Monday Night Raw.
Torres' "loss" to Kaitlyn would result in the Diva leaving the company, leaving the WWE Divas' Division forever at a loss—at least until her (hopeful) return.