Philadelphia Phillies: Why Ben Revere Must Hit Leadoff in 2013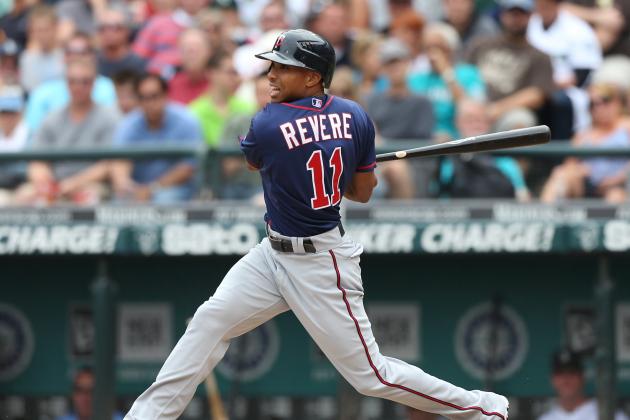 Otto Greule Jr/Getty Images

The Philadelphia Phillies made a couple moves this offseason, specifically trading away pitching to the Minnesota Twins for young, speedy outfielder Ben Revere.
Revere has much to prove at the major league level, yet the Phillies organization has great confidence in its young player.
The center fielder brings a much-needed speed presence in the club's lineup, but he also must work on key elements of his game—specifically walks, on-base percentage and bunting. According to MLB.com, last season Revere struggled executing bunts and needed to improve this skill.
If Revere takes this offseason to focus on his weaknesses at the plate, he could do serious damage in the leadoff spot.
Here are four additional reasons why Ben Revere should bat leadoff for the Phils in 2013.
Begin Slideshow

»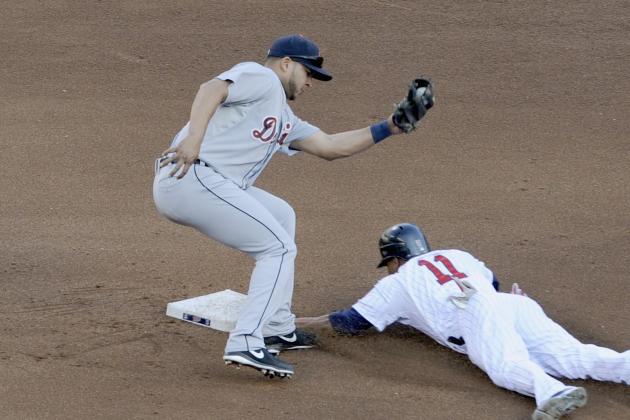 Hannah Foslien/Getty Images

This is the most obvious reason of them all. Ben Revere is blessed with superior speed, something the Phillies needed after letting Juan Pierre walk.
Revere averaged 37 stolen bases in two full seasons with the Twins (according to Baseball Reference).
Jimmy Rollins did swipe 30 bags last season, but the next highest, on the current roster, was Utley with 11 (according to MLB.com).
With Revere leading off, singles are now doubles. He will be a threat to opposing pitchers and situational pitching.
Stolen bases should be one of his largest contributions to the team.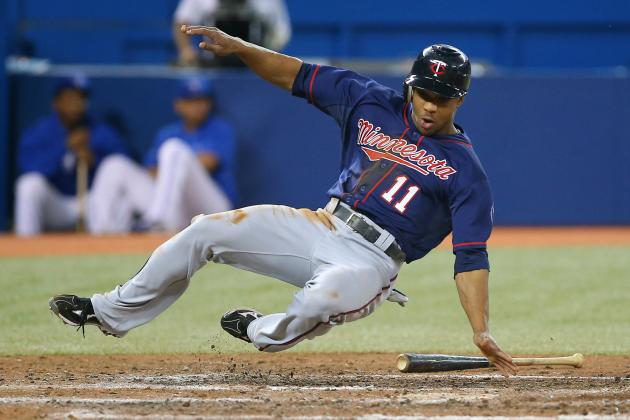 Tom Szczerbowski/Getty Images

There's a simple formula in baseball. More runners on base, more opportunities to score runs.
Last season, the Phillies did not fare so well with this philosophy—just ask Cliff Lee. The club was ranked 19th in the league in total runs scored (per ESPN), which is middle of the road. This could also explain a .500 season.
Revere needs to work on walks, as he only averages 28 per season (according to Baseball Reference). If he can become a more disciplined batter, his presence alone will create much-needed runs early in the game.
He should be given the chance to set the tone from the start.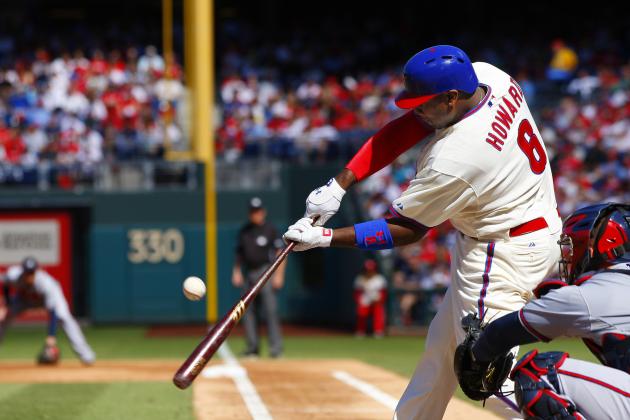 Rich Schultz/Getty Images

This is where the beef of the Phillies' lineup should have some fun. Players like Chase Utley, Ryan Howard, Michael Young and even Rollins—we'll get to him later— should be salivating with Revere batting in front of them.
Revere could have a domino effect for all batters behind him, specifically Utley in the two spot. The key veterans should now have a much greater opportunity for RBI, especially early in the game.
Getting out to early leads will be key for the Phils next season, and Revere could tremendously help accomplishing this.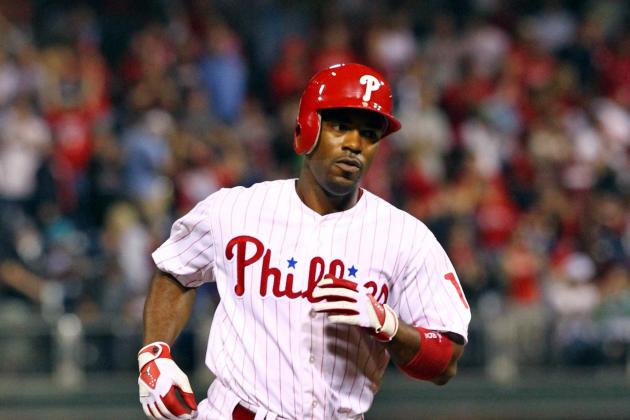 Hunter Martin/Getty Images

This will be the toughest adjustment for Charlie Manuel and the Phillies. Despite Jimmy Rollins having 30 stolen bases last season, he also led the team in homers and RBI (per MLB.com) with a majority at the leadoff spot (per ESPN).
It's time for Rollins to move down in the lineup and assume a more important role for the benefit of the team.
With his speed, power and leadership, Rollins would balance out the Phils' lineup with the potential for a monster season. He could have power hitting all around him with Howard or Darin Ruf and consistency with Carlos Ruiz or Young.
If Manuel and Rollins are willing to sacrifice their pride for the better of the lineup and team, there's no telling how successful this team could be. Now many factors have to go in the team's favor, the corner OFs need to produce and veterans need to stay healthy, but placing Rollins in this role early is much better than scrambling late in the season.