Power Ranking Each Month of the Los Angeles Dodgers' 2013 Schedule by Difficulty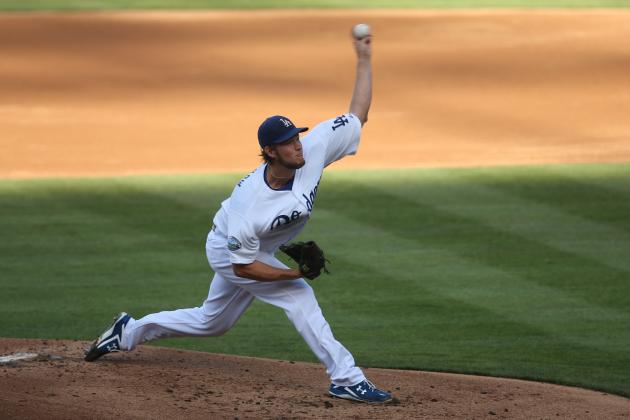 Stephen Dunn/Getty Images

The Los Angeles Dodgers fancy themselves World Series contenders. After winning 86 games last season and then adding pieces such as SP Zack Greinke, they have justifiably high expectations.
But part of their success last year was due to their hot start when they took advantage of an easy schedule to start 9-1, which propelled them to their maximum lead of 7.5 games on May 27.
So on that note, looking at this season's schedule can be productive in figuring out what expectations should be early on.
Begin Slideshow

»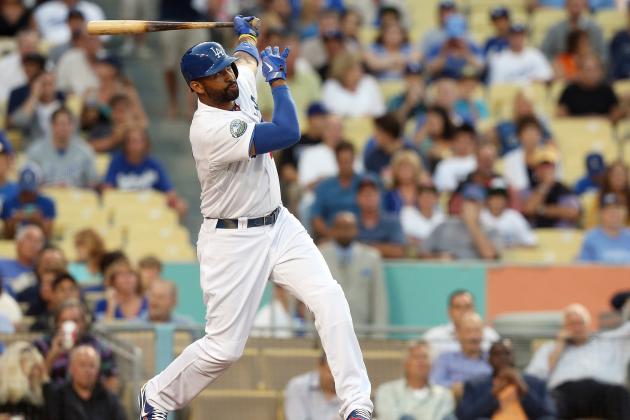 Josh Hedges/Getty Images

The Dodgers' toughest month is July. The All-Star Break bisects the month, but there are only two other off days, which means they have streaks of 13 and 10 games in a row. They have an East Coast swing that takes them to Washington—the best team in baseball last year—and Toronto, a much improved team with World Series aspirations of its own.
They then end the month with a home stand that brings last year's second and third-best teams to Los Angeles in the forms of the Reds and Yankees.
At the beginning of the month, they have a 13-game stretch against solely division opponents, including a weekend road trip to arch rival San Francisco.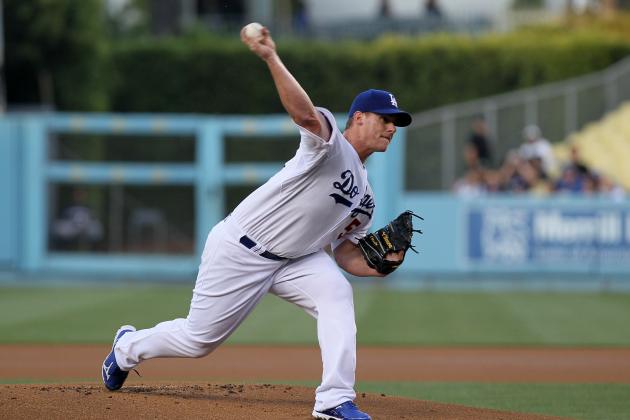 Stephen Dunn/Getty Images

In May, the Dodgers have just eight games within the NL West (two against Colorado, three versus the Diamondbacks and three in San Francisco), but it is the month with their most difficult schedule based on last season's opponent winning percentage. It has 22 games against teams over .500 last year, including five series against teams with legitimate World Series hopes—San Francisco, Washington, Atlanta, St. Louis and the Angels.
There isn't anything particularly challenging about the setup of the schedule—the longest road trip is just six games, and they go no more than eight consecutive days with a game—but the quality of opponent means that May will be a particularly challenging month for the Dodgers.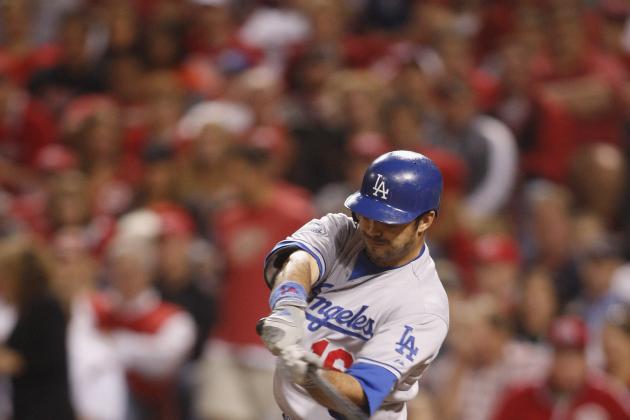 John Grieshop/Getty Images

June is an average month in nearly all respects. Their opponents' 2012 winning percentage is .510, and the schedule has some tough series against the Braves, the Yankees, the Giants and the Phillies mixed with some games against Colorado, Pittsburgh and San Diego.
But while they do have markedly more home games than road (17 home to just 11 road), the spacing of the off days means they have streaks of 12 and 13 games in a row, which almost always leads to some fatigued losses.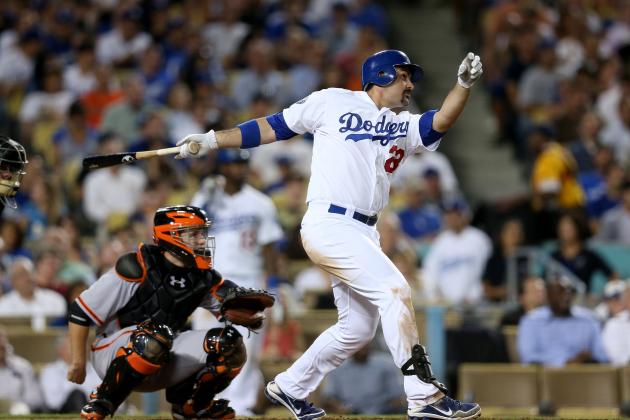 Stephen Dunn/Getty Images

The fact that September ranks this low on the list is a good sign for the Dodgers. There are some tricky parts of the month, with six games against the Giants and three in Cincinnati. But those are the only difficult games—a team with such lofty expectations should do quite well when 17 of their final month games come against San Diego, Arizona, and Colorado.
While intra-divisional play is often challenging because of rivalries and familiarity, the Dodgers should be able to take care of business when necessary—and will have to, if they want to make a run at the playoffs.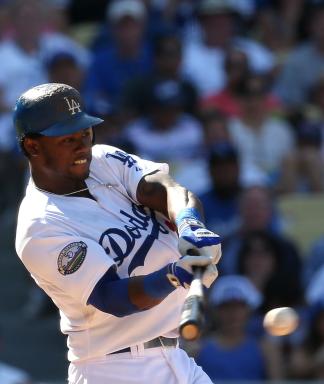 Stephen Dunn/Getty Images

The Dodgers' April schedule should allow them to get off to a decent start. Despite starting their season with the defending champion Giants, they have 15 games with the Pirates, Mets, Padres, and Rockies, and three more each with the Diamondbacks and regression-candidate Orioles. So even in a worst-case scenario where the Dodgers struggle with the Giants and Brewers (and maybe even Orioles), they should still be set up quite well for the season.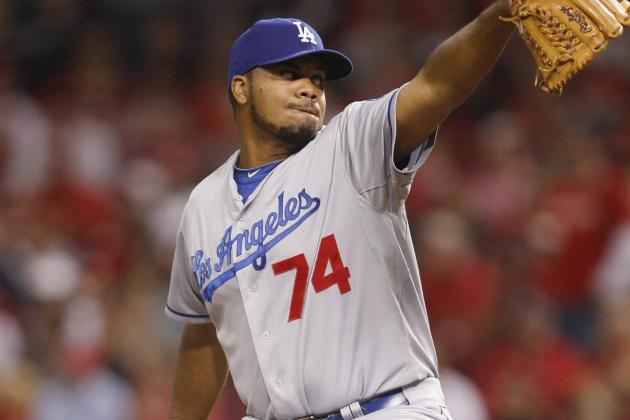 John Grieshop/Getty Images

August is quite clearly the Dodgers' easiest month. The opponents' 2012 winning percentage was just .457, and the schedule includes only two NL West games (San Diego). There are a couple tough series with the Rays and Cardinals (and perhaps the Phillies and Red Sox), but 14 games against the Cubs, Marlins, and Mets will do any team good.
If the Dodgers are going to make a serious run at the division, then they will need to take advantage of the August schedule.