What's in Rory McIlroy's Nike Golf Bag?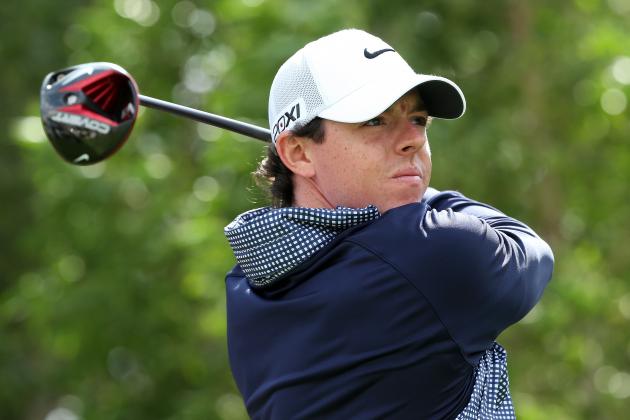 Andrew Redington/Getty Images
Rory McIlroy
After months of speculation and hearsay, the current No. 1 golfer in the world, Rory McIlroy, announced his official arrival as a member of the Nike Golf family last week.
The news broke at an extravagant press conference in Abu Dhabi, where Rory was preparing to make his 2013 season debut at the Abu Dhabi HSBC Championship.
And while the news didn't come as much of a surprise to anyone who follows the world of professional golf on a regular basis, it did finally set into motion the technical specifics of his equipment and his commitment to the brand that was built, by and large, on the success of one of Rory's biggest rivals—and friends—Tiger Woods.
Rory's highly anticipated debut outing with his new equipment didn't materialize as he had hoped—his opening rounds of 75-75 weren't good enough to make the cut at Abu Dhabi. But it's likely to be only a temporary setback—or minor growing pains—in what should be another incredible season for the young superstar.
Here are the details of what's in Rory's bag for 2013.
Begin Slideshow

»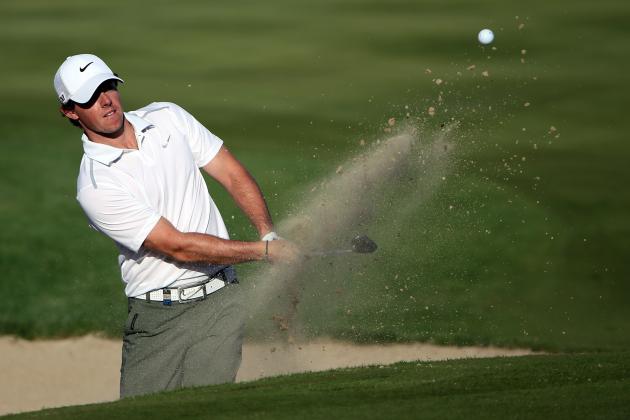 Ross Kinnaird/Getty Images

Rory McIlroy is "all-in" as a Nike Golf athlete, as he now represents "the Swoosh" in clubs, ball, footwear, glove, apparel, headwear and accessories.
The 23-year-old Northern Irishman, who is one of the longest drivers in professional golf, will be playing with the world's first high-speed cavity back driver, the new VR_S Covert—plus Nike VR Pro Limited Edition fairway woods, VR Pro Blade irons, VR Pro wedges and a Nike Method prototype putter.
He will also play Nike's new "more RZN tech" 20XI golf ball.
"I visited The Oven and I was seriously impressed with both the craftsmanship of the Nike club engineers and also how much R&D and product innovation goes on there," Rory said. "To be honest, I've been blown away by the attention to detail when it comes to product. Nike Golf is clearly committed to being the best and that gives me a lot of confidence in what we can achieve together on the golf course."
Here's a recap of what's in Rory's bag for 2013:
Driver: Nike VR_S Covert Tour 9.5-degree, neutral position
Fairway Wood: Nike VR Pro Limited Edition 3-wood/15-degree and 5-wood/19-degree
Irons: Nike VR Pro Blades (3-PW)
Wedges: Nike VR Pro 54-degree and 60-degree
Putter: Nike Method 006 Prototype
Ball: Nike 20XI X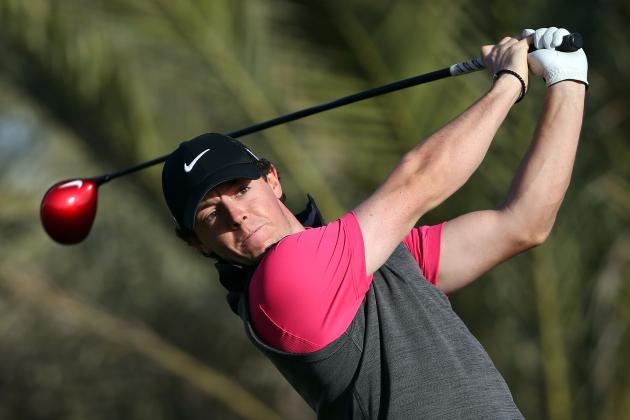 Ross Kinnaird/Getty Images

A little over a year ago, when I went through the same customized fitting process Rory McIlroy recently experienced at Nike Golf's R&D facility—The Oven in Ft. Worth, TX—I enjoyed positive results almost immediately. I expect the same from Rory's game now that he's a full-fledged member of Team Nike, even though there are those detractors who have questioned why he might be attempting to "fix something that isn't broken" with new equipment after six years as a tour professional with Titleist.
I understand that. My game was broken—sort of. Hence the new sticks. Rory's was not. But the end result should be the same for both of us—improvement.
For me, that meant instantly longer drives—the longest drives I had ever hit—and more greens in regulation. And a few strokes off my high single-digit handicap. For Rory, well, it gets kind of frightening to think his game can get any better. After all, in 2012, he not only won his second major championship in as many years, he also won four other tournaments worldwide and was a member of Europe's victorious 2012 Ryder Cup team.
Rory also earned the 2012 U.S. PGA Tour Player of the Year award and topped both the PGA Tour and PGA European Tour money lists.
Add this lucrative new multi-year Nike Golf deal to his already mega-successful young career and—well, it's good to be Rory McIlroy.
But, I digress.
I recently had the opportunity to test Nike Golf's new VR_S Covert driver and the results were as I expected them to be. This is an impressive club. It's awesome to look at and the results were exactly as anticipated. VR_S Covert is the next logical step into the future for Nike Golf.
VR_S Covert has an updated version of the NexCOR face that's on my VR_S driver, and it also includes a revolutionary High Speed Cavity Back (hidden from view at address, hence the name Covert) and something Nike calls FlexLoft adjustability.
Combined, it creates more distance, more control and more forgiveness. And that's all anyone who loves to play the game can ask for. I'm going to put my best swing on the golf ball, but my best is oftentimes not good enough for the results I desire. Any help I can get to hit the ball farther and straighter, with more forgiveness on my less-than-best swings, is greatly appreciated. It makes the game much more enjoyable for the "average" golfer—like me.
After all, I am not Rory McIlroy. But I do want to be the best I can be.
The FlexLoft adjustability is impressive. I can switch to any loft and any face angle at any time—15 different options in one club, in fact.
As I was testing the driver (460cc, 9.5 degrees, stiff shaft) from an indoor practice facility, I found a swing pattern that prompted me to adjust my VR_S Covert to 1.5 degrees open. This resulted in straighter shots based on my swing at the time. In a couple of months, as Spring arrives and I am able to get outside and work more on my mechanics, I will probably return the face angle to a neutral position, as I did with my VR_S driver. But, it's nice to know I can make the adjustments I want depending on how I'm swinging the club or the conditions of the golf course I'm playing at the time.
"The new VR_S Covert driver is completely different," Rory said. "It's the first cavity back driver. It's striking, it looks cool and it performs unbelievably well."
That's all Rory McIlroy can ask for, too. That and more victories.
Just because Rory McIlroy is currently front and center for Nike Golf—and will continue to be at the forefront of its marketing efforts for the foreseeable future—don't forget about the athlete who helped build the brand.
Of course, I'm talking about one of the greatest golfers to ever play the game, Tiger Woods.
His new "No Cup is Safe" commercial with Rory captures the duo on a practice range lightheartedly taking turns to "one-up" each other by making amazing shots into a variety of different cups. The ad displays their playful manner, but it also conveys the competitiveness between two of the best golfers in the world today.
Tiger and Rory have managed a much-publicized friendship amidst this burgeoning bout and the commercial perfectly captures the "friendly fire" between the two. It will be interesting to see if the battle blossoms in the coming months and years and if the Tiger vs. Rory matchup goes down in history as one of the great rivalries of all-time.
If it does, we might look back at this commercial as a key marker in golf history.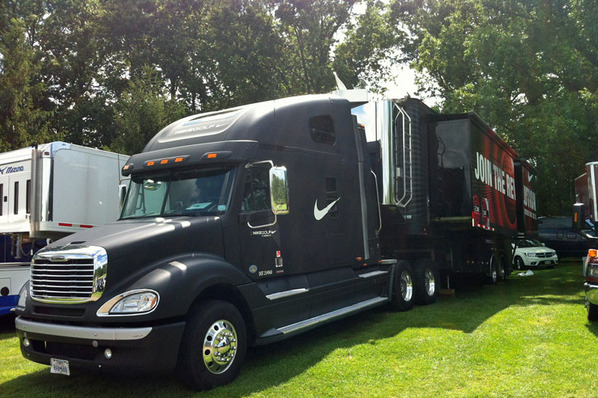 photo DGK
When I was working as a credentialed member of the national media at the WGC-Bridgestone Invitational in Akron, OH late last summer, I spent some time, pre-tournament, as a somewhat innocent bystander on Nike Golf's tour van—aka, the brand's traveling road show that serves as a safe haven for it's sponsored athletes seeking club repair and/or adjustments.
It also provides a refuge from bad weather or simply a reason to relax, have a snack, play video games, watch satellite TV or just chat with fellow Tour players and Nike staffers.
The Nike Golf tour van is a busy place. In the short amount of time I was there on Wednesday, the day before the tournament was set to begin, technicians were prepping for last minute repair work and getting ready to depart for the next tournament on the PGA Tour schedule, which just happened to be the PGA Championship at Kiawah Island in South Carolina.
The trailer was bustling with activity.
A typical week sees the van arrive at a PGA Tour destination the Saturday or Sunday before a tournament begins and it stays put Monday, Tuesday and part of Wednesday until roughly mid-afternoon when it departs for its next destination.
Nike Golf manufacturer Ben Giunta, who is in his third year with the company, also drives the vehicle around the country. He took me on a guided tour of the van, which is loaded with, you guessed it, golf equipment.
Everything from replacement shafts and club heads to gloves, hats, balls and anything else you can think of that a sponsored athlete might need to replace or add to his arsenal on any given day, it's here in cupboards, closets and drawers galore—broken down by player.
The tour van includes an office that is used for meetings or to host members of the media, like me. It's also a popular hang out for Team Nike pros. Additionally, there's a workshop with loft and lie machines, cutters, preppers, grinders—all aimed at golf club maintenance for Nike Golf athletes.
"The first part of the year is when there's a lot going on (in the workshop) because we've got new products," Giunta said. "We'll be trying to help them get into the new product. It might perform differently than what they're used to, so there's a lot of tweaking going on to get it just right for them."
While I was visiting, Carl Pettersson, who had won the RBC Heritage earlier in the year, stopped by to get his clubs regripped, something he does roughly three or four times each year, and he spent some time chatting with me about the weather forecast for the week. European Tour standout Francesco Molinari also popped in to get some adjustments made to his clubs. He introduced himself to me and we talked for a bit about life on tour.
It was a typical visit to the tour van for these pros.
Rob Arluna, Nike Golf's Global Golf Club Business Director, compared the tour van to the golf version of a M*A*S*H* unit, or a kind of golf hospital on wheels for Nike Golf athletes.
"It's a miniaturized version of what we do at The Oven," Arluna said. "And it's kind of a rolling treehouse for the guys to hang out, ask questions, try new equipment or get maintenance on their clubs."