NASCAR's Greatest Drivers for Each Car Number 51-75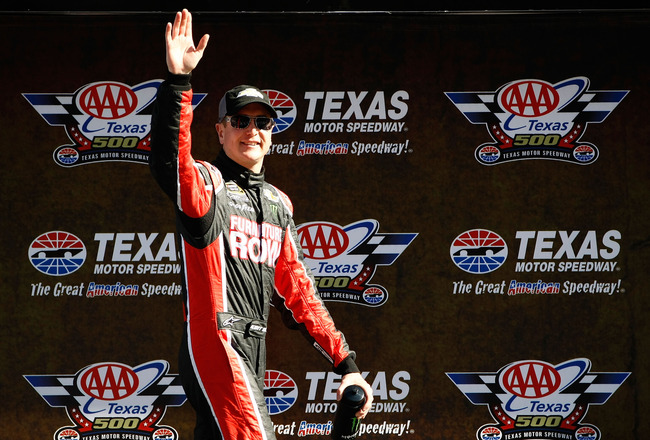 Kurt Busch has been relegated to the high numbers
Jonathan Ferrey/Getty Images
Like in most sports, NASCAR seems to be a sport where the lower the number, the better you are.
Of course, this is not to say that high numbers are always bad. Sometimes you can find a few good one in the upper numbers.
Reasons may vary as to why they are up there. They may be newcomers to the game. They may be lower-budget teams, so they had to take whatever they could get. Maybe a driver has fallen out of favor, or is getting older.
Sometimes they make for some interesting driver/number combos that roar to the front and mix it up with the big boys.
51 Kurt Busch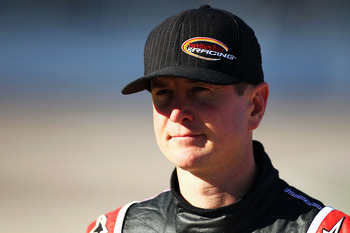 Kurt Busch drove the #51 car last season
Jonathan Ferrey/Getty Images
This was a tougher one than you might think. Gober Sosebee won two races in the number 51. He also had two poles and 16 top-five finishes in 56 starts. However, he had 18 DNFs and only completed just over 51 percent of the laps. Busch had 29 starts, had one top-five and two top-10 finishes but completed 93 percent of the laps.
Then there is the fact that I've never even heard of Gober Sosebee, so how good could he have really been? Busch went into the 51 with no expectations and actually ran pretty well. It's too bad his attitude is so terrible because he actually has a lot of talent.
52 Jimmy 'Smut" Means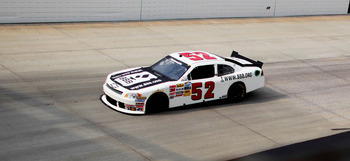 Jimmy Means' 52 car
Sean Gardner/Getty Images
Jimmy "Smut" Means ran 446 races in the 52 car. That is by far the most in NASCAR history. He never had a top-five but did have 17 top-10s and led 51 laps.
Part of the famed "Alabama Gang," Means had one of the coolest NASCAR nicknames. Nobody really knows why they called him Smut, though.
54 Lennie Pond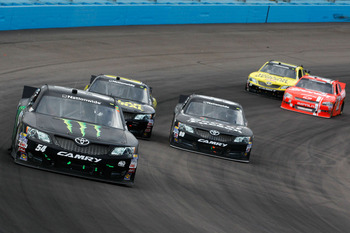 Kyle Busch runs the 54 car in the Nationwide Series
Tom Pennington/Getty Images
Lennie Pond ran the number 54 car in 141 races. He scored one win and 37 top-fives.
Jimmy Pardue had the number in 177 races and had two wins, but only 27 top-five finishes, so Pond gets the nod. Plus, Pond won the 1978 Talladega 500, and I am a restrictor-plate track guy, so I have to give him the spot for that one. There were no plates back in 1978, so he truly was going as fast as possible that day for 500 miles.
55 Tiny Lund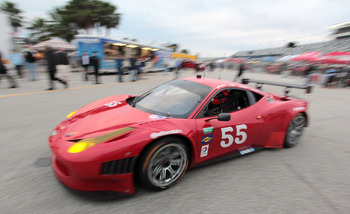 Michael Waltrip is going to break out the #55 for the Rolex 24 in a couple of weeks
Brian Cleary/Getty Images
Tiny Lund is the best of the number 55 drivers, and it is really no contest. He ran the number for 119 races, second only to Michael Waltrip in the car for 123 races.
Waltrip has one top-five finish and seven top-10s, but Lund had four wins and 24 top-fives. Lund won the 1963 Daytona 500 driving the famous Wood Brothers number 21. He has a grandstand section at the famous Daytona International Speedway named for him.
56 Martin Truex Jr.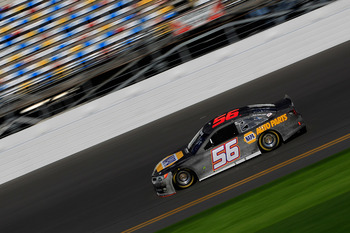 Martin Truex Jr. in the 56 car
Chris Trotman/Getty Images
Martin Truex is the best of the 56 drivers, and it isn't even close. He's had 108 starts, which is by far the most. He's had 11 top-fives and 38 top-10s, also by far the most. In fact, if not for him, we could just skip this number altogether.
59 Tom Pistone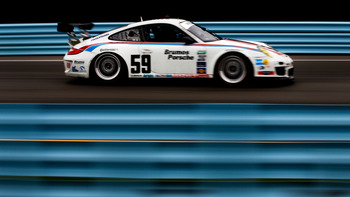 Sports Car racing is the only place to find number 59 these days at Daytona
Tom Pennington/Getty Images
Tom Pistone won two races in the 59 car. He won twice in 1959. His first win was the Northern 300 in Trenton, New jersey. His second was the Richmond 200. He made 95 starts in number 59 with 23 top-five finishes.
60 Geoff Bodine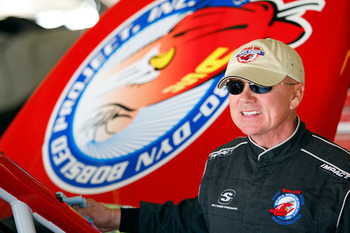 Geoff Bodine led 29 laps in the 60 car
Geoff Burke/Getty Images
This was a tough call. Not only was it a tough call between Doug Cooper and Geoff Bodine, but also a tough call on whether to even include this number because these stats are weak. Bodine had 48 starts, one top-five and two top-10 finishes.
Cooper had 52 starts, had five top-fives and 17 top-10s. Bodine gets the call, though, because he led 29 laps to none for Cooper, and I've heard of Bodine. He is a former Daytona 500 winner.
64 Elmo Langley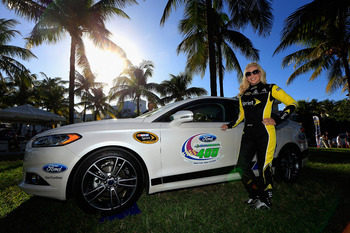 Elmo Langley had a post-racing career as a pace car driver
Chris Trotman/Getty Images
Elmo Langley led more races than any driver in history. He went entire seasons where he led every single race.
Wait, what? That's right, because he spent years driving the pace car.
Before that, he was a NASCAR driver and the most successful driver to ever race the number 64. He had 430 starts in the number and two wins. Both wins were in 1966, one at the Piedmont Fairgrounds and one at the Old Dominion Speedway.
66 Dick Trickle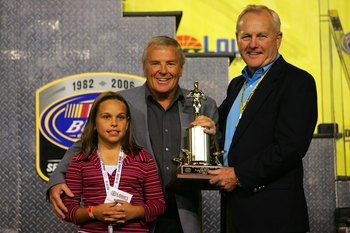 Dick Trickle (middle) drove the 66 to two top five finishes
Chris Trotman/Getty Images
This was a tossup. Trickle had two top-fives in his 33 starts. Todd Bodine had two top-fives in 40 starts. Larry Frank had two top-fives in 25 starts. Jeff Green had five top-fives in 58 starts. It came down in the end to the fact that Dick Trickle was mentioned in an episode of "That 70's Show". I was a teen in the late '70s so...there you go.
67 David Pearson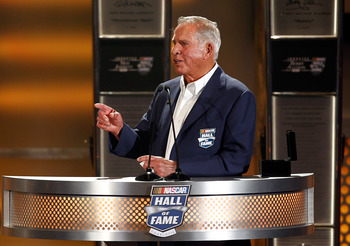 David Pearson is a member of the NASCAR Hall of Fame
John Harrelson/Getty Images
In 31 starts in the number 67, Pearson had six top-fives and 11 top-10s. Buddy Arrington had 11 top-fives and 85 top-10s in 481 starts in the 67 car. If you look at the percentages, Pearson had better numbers. Plus, he is a Hall of Famer. He did most of his winning in the 21 car owned by the famous Wood Brothers.
68 Bobby Hamilton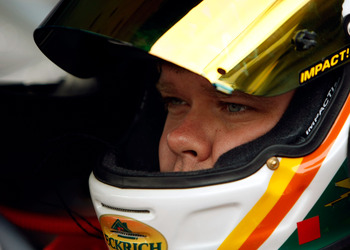 Bobby Hamilton Jr's father had 68 starts in the 68 car
Nick Laham/Getty Images
Lennie Pond got some consideration for this spot, as did Bob Derrington and Janet Guthrie. But Hamilton had 68 starts in the 68 car, You have to get bonus points for that. He had six top-10 finishes and led seven laps in the number. Guthrie had five top-10 finishes in her 31 starts, giving Danica Patrick something to shoot for. Pond had two top-fives in only 24 starts.
70 J.D. McDuffie

J.D McDuffie's fatal crash at Watkins Glen

J.D. McDuffie was far and away the best number 70 driver. He was an owner/driver of a one-car operation, which is a dying breed. He was not a front-runner too often, but he had 12 top-fives and 103 top-10s before his career and life came to a tragic end in 1981 at Watkins Glen. Note that Jimmy Means was also involved in the crash, and he is also on our list.
71 Dave Marcis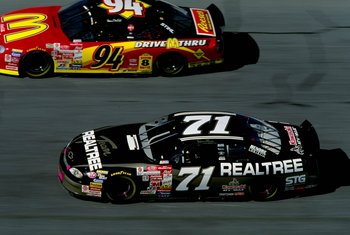 Dave Marcis is the leader in starts in the 71 car
Jamie Squire/Getty Images
This was a tough call. Bobby Isaac had 198 starts and 35 wins in the 71 car, but Dave Marcis was another J.D.McDuffie-type driver who ran a one-car operation and did pretty well. He started 589 races and won five with 39 top-fives and 105 top-10s. His career spanned from 1965 to 1996.
72 Benny Parsons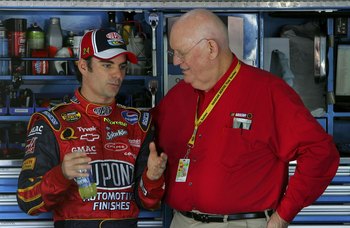 Benny Parsons had a succesful career as an announcer after his driving career ended
Chris Trotman/Getty Images
Benny Parsons may be better known for his announcing career than his racing career. But for those of us old enough to recall, he was quite a driver as well. He had 287 starts with 12 wins, 125 top-fives and 177 top-10s. He led 3,512 laps in the 72 car as well.
75 Neil Bonnett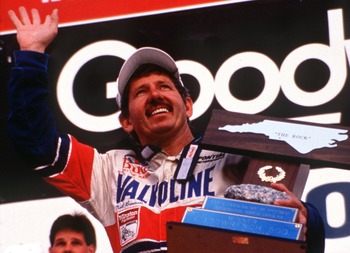 Neil Bonnett had four wins in the number 75
Bill Hall/Getty Images
Neil Bonnett was one of NASCAR's best drivers in his day. He was also one of Dale Earnhardt's best friends in a day when he didn't have too many. In 83 starts, he won four times and had 18 top-fives and 39 top-10s. He was tragically killed in practice for the Daytona 500 in 1994.
Keep Reading